Paper explanations of review (EORs) received from claims administrators contain important information regarding bill adjudication. Maintain a precise record of reimbursement by uploading paper EORs to all bills.
Uploading paper EORs is always smart, but uploading paper EORs for improperly reimbursed bills is essential.
A Request for Second Review (SBR) requires information obtained from the paper EOR.

The paper EOR is required for further action beyond SBR, like Independent Bill Review (IBR) or lien filing.
Here's how to upload / delete paper EORs.
Step 1. Navigate to the Bill, scroll to the 'Explanations of Review - EOR section', and click the 'Upload EOR' icon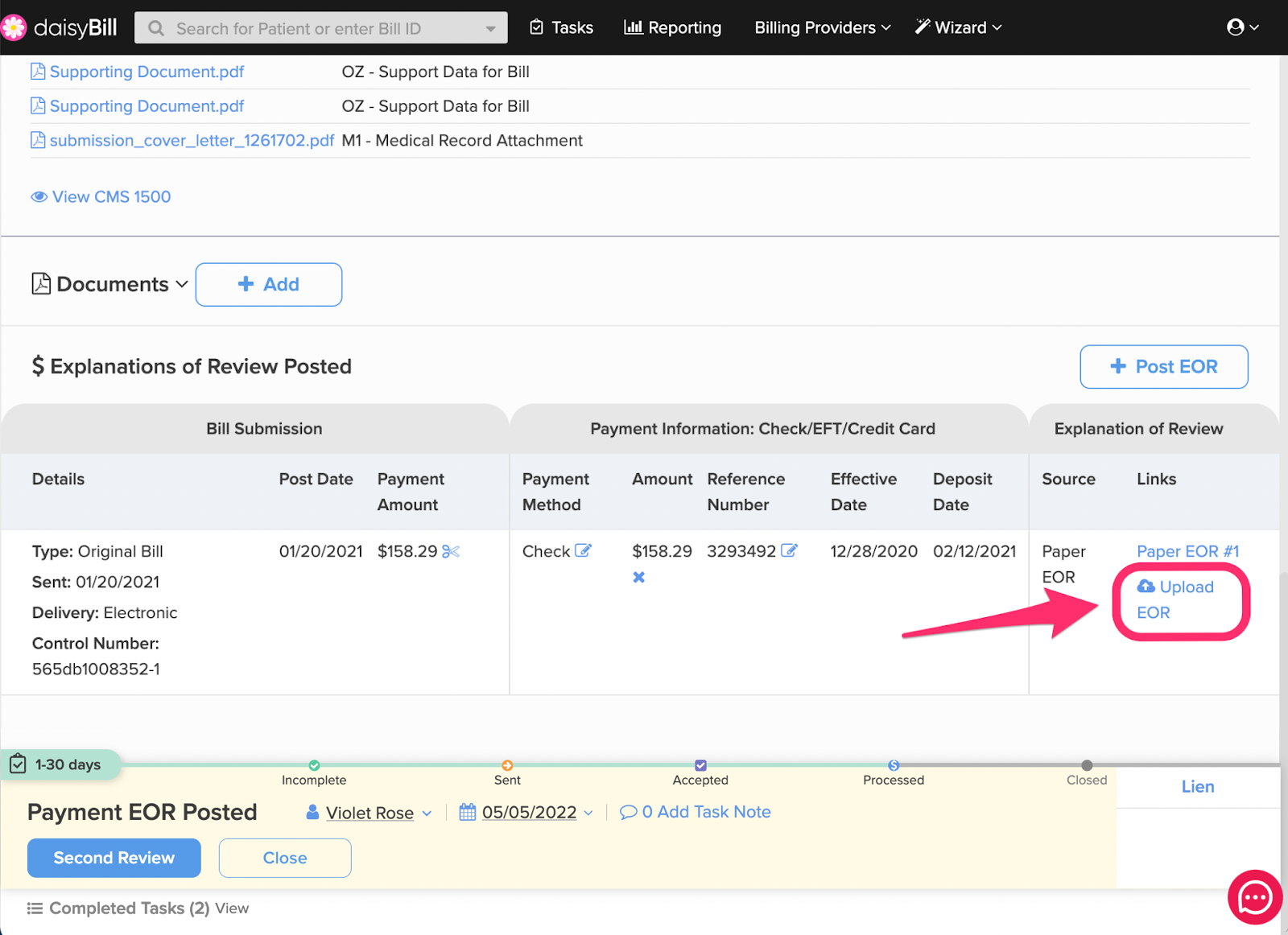 Step 2. Drag the file to the 'Drag and drop' box or click 'choose file'
 to search for it
Paper EORs must be in pdf format to upload.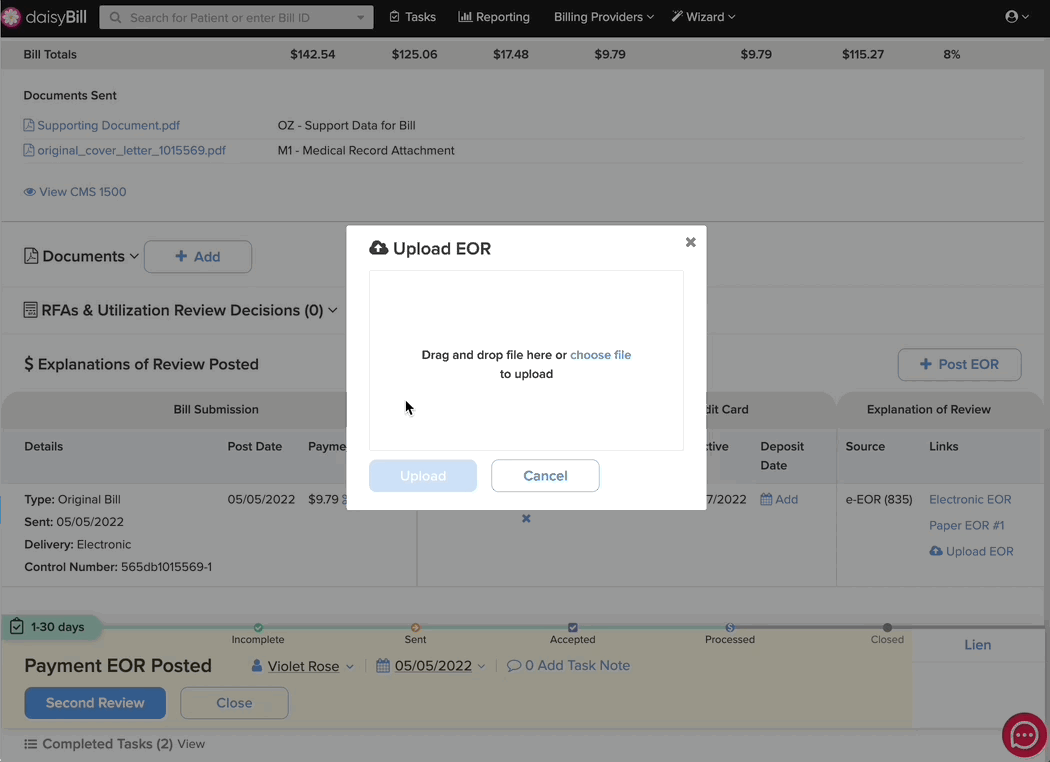 Step 3. To view EOR, click the 'Paper EOR #' under 'Links' in the Explanation of Review column
Step 4. To delete an EOR, click the 'Paper EOR #' under 'Links', then click 'Delete'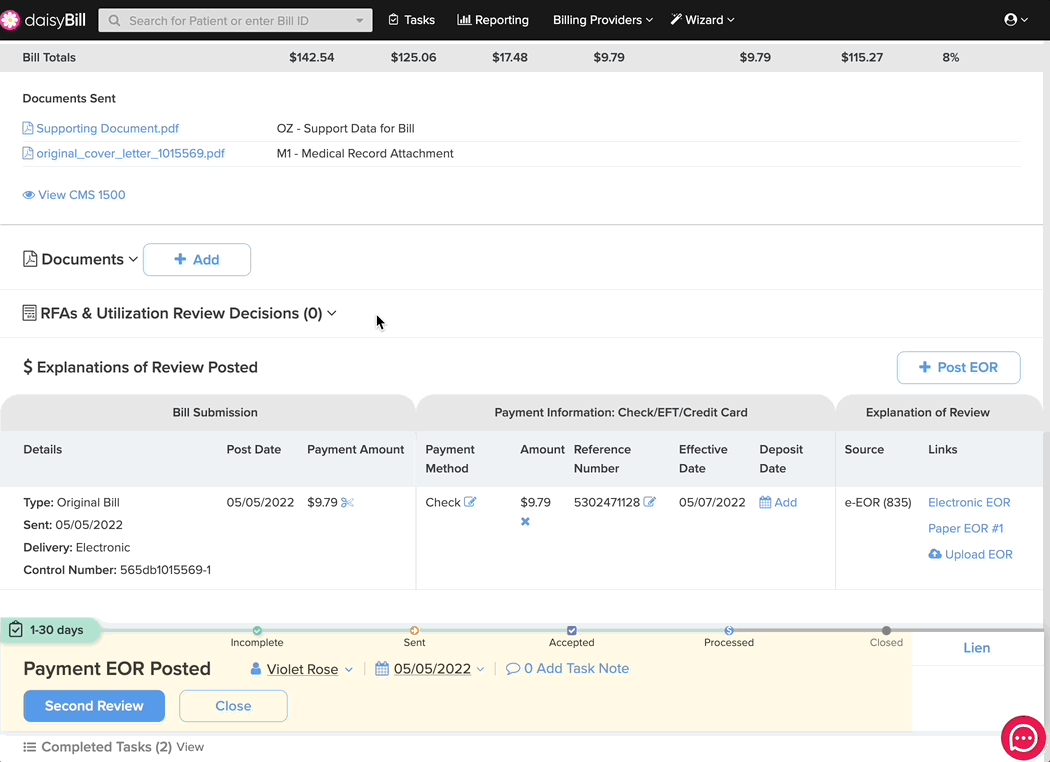 Well done!