daisyBill's Discount Contracts Tracking Report tracks discount contracts used by claims administrators to reduce payments of workers' comp medical treatment bills.
The Discount Contract Tracking Report gives Administrators and Reporters specific insights, into:
Discount contract names

Percentage discount

Consistency / inconsistency of contract discounts

Number of bills discounted by each contract
For help on reporting Discount Contracts see the Help Article: Report / Edit / Delete Discount Contract.
Step 1. On the Navigation Bar, click 'Reporting'
Only users with the Role of Reporter or Administrator have this button.

Step 2. Click the 'Discount Contracts' card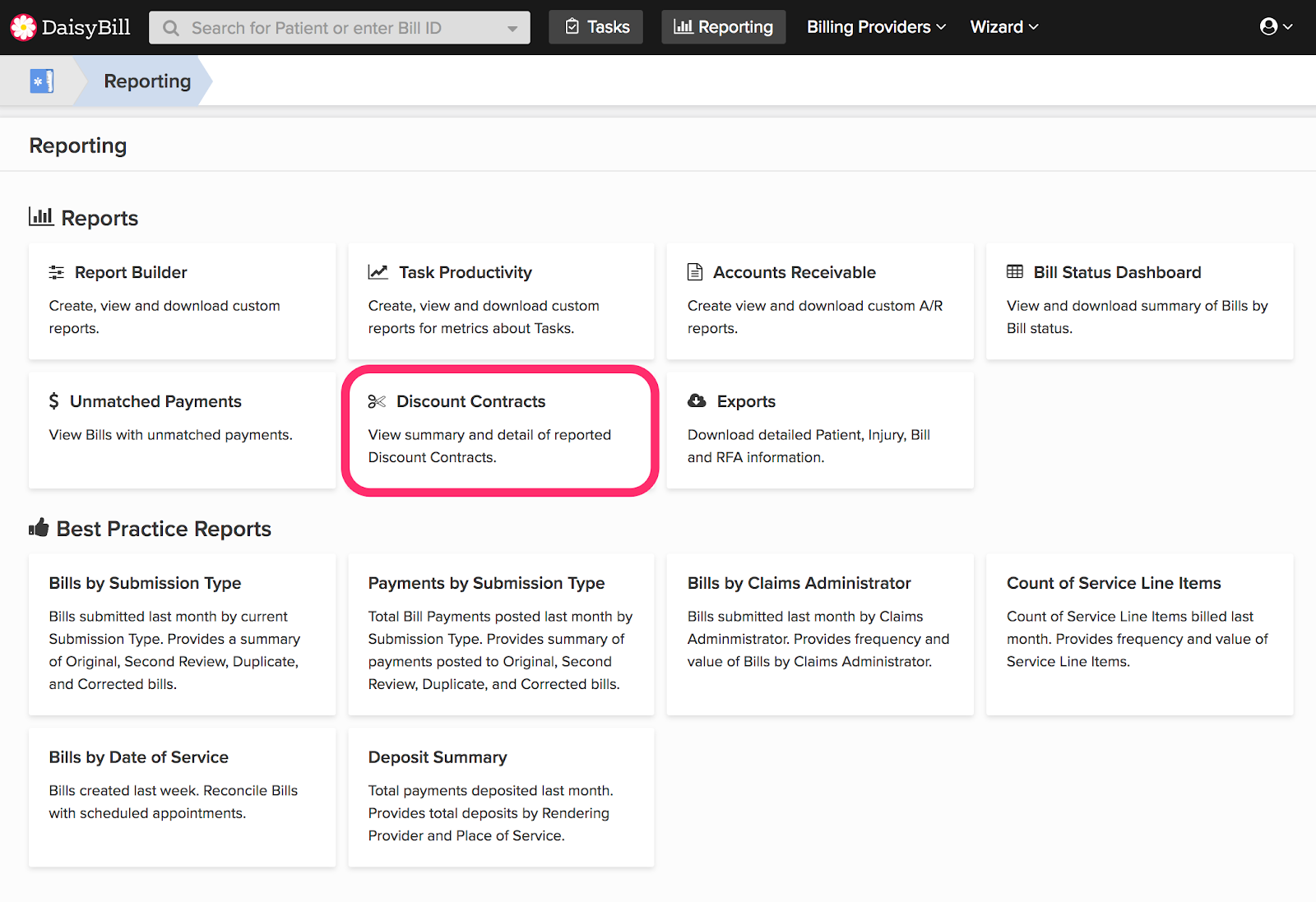 Step 3. Optional: Select a Billing Provider to 'Filter' by

Step 4. Click 'Run Report'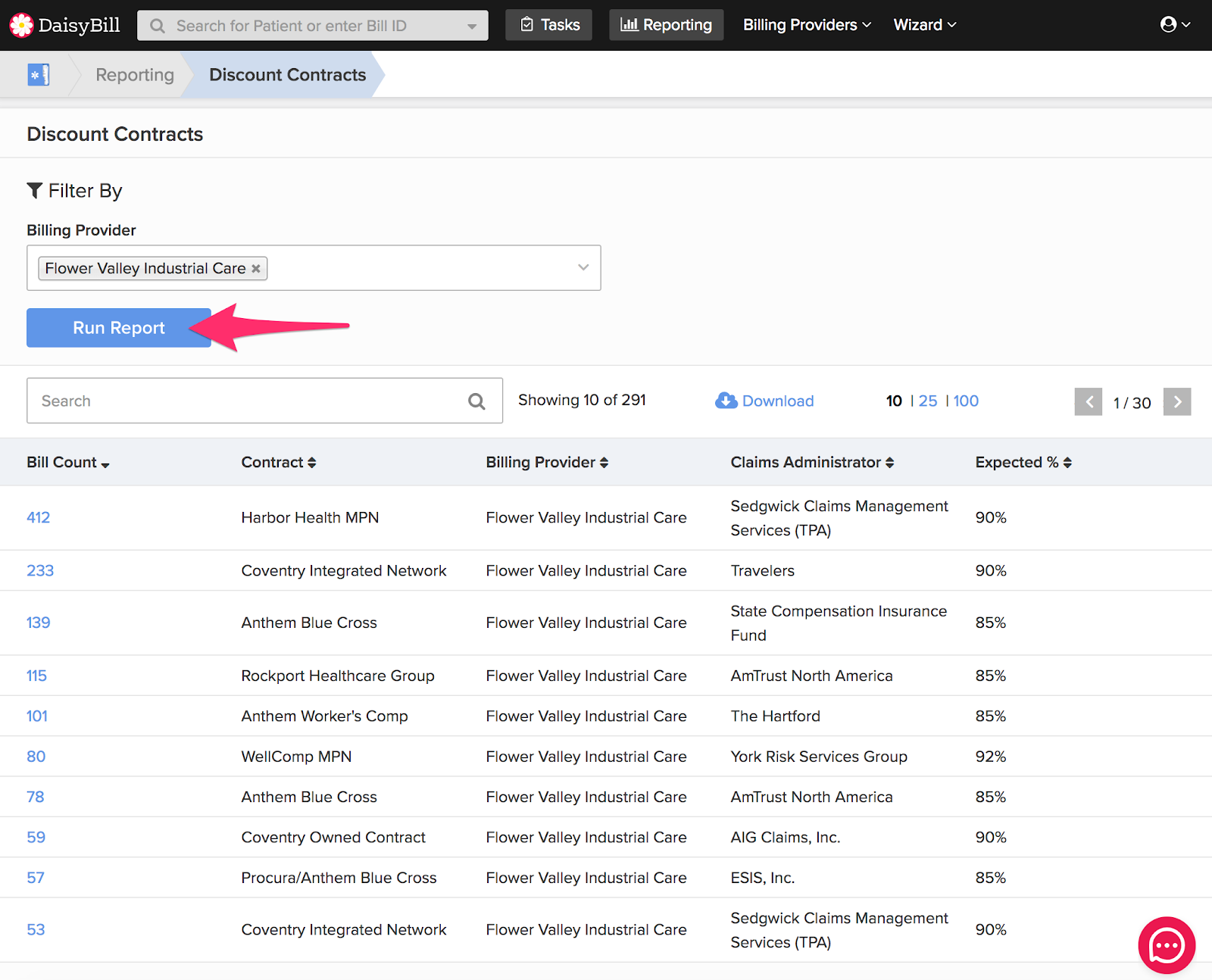 Step 5. To export the Discount Contracts List, click 'Download'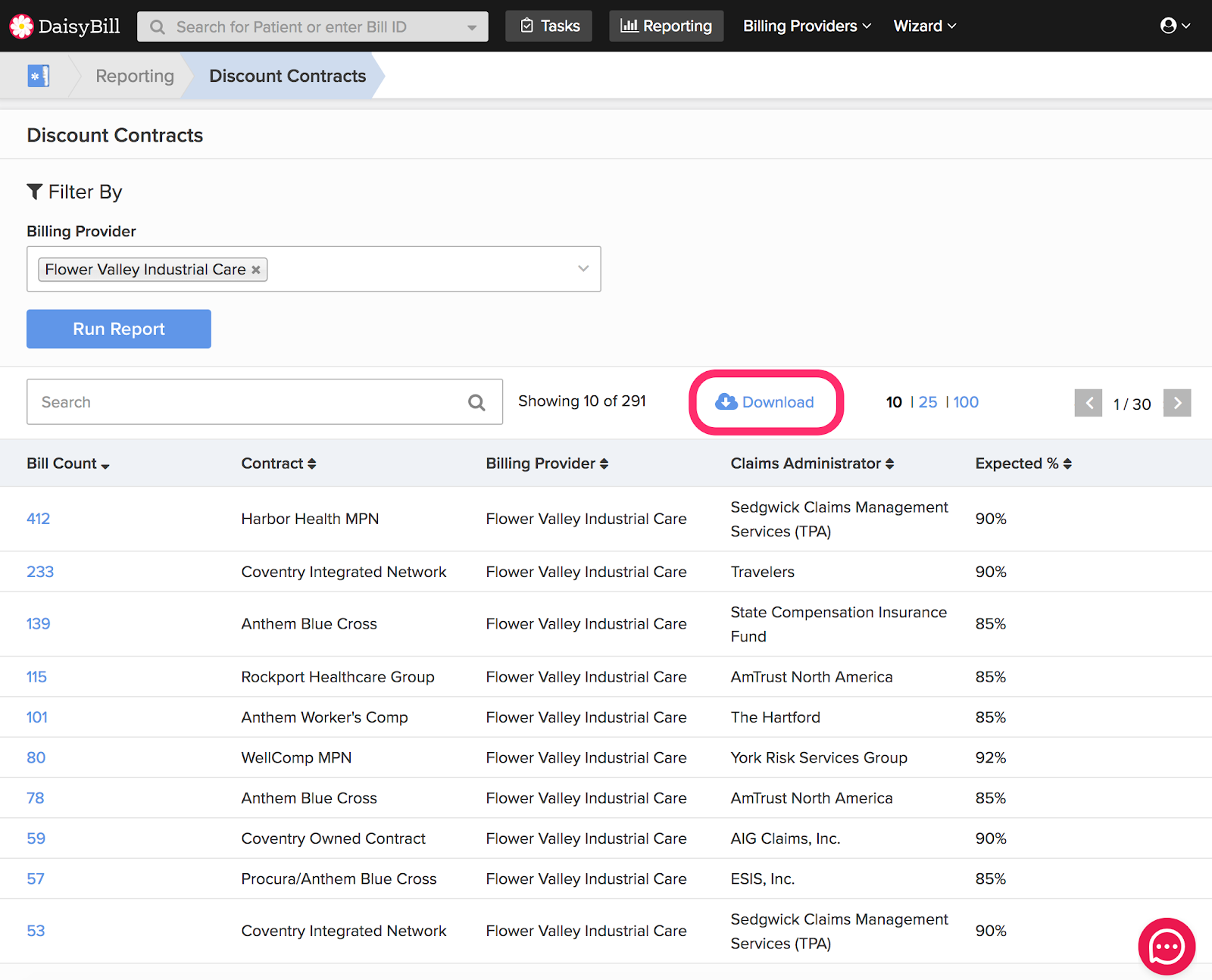 Step 6
. To filter use the 'Search' box
Search by the Contract, Claims Administrator, or Expected %.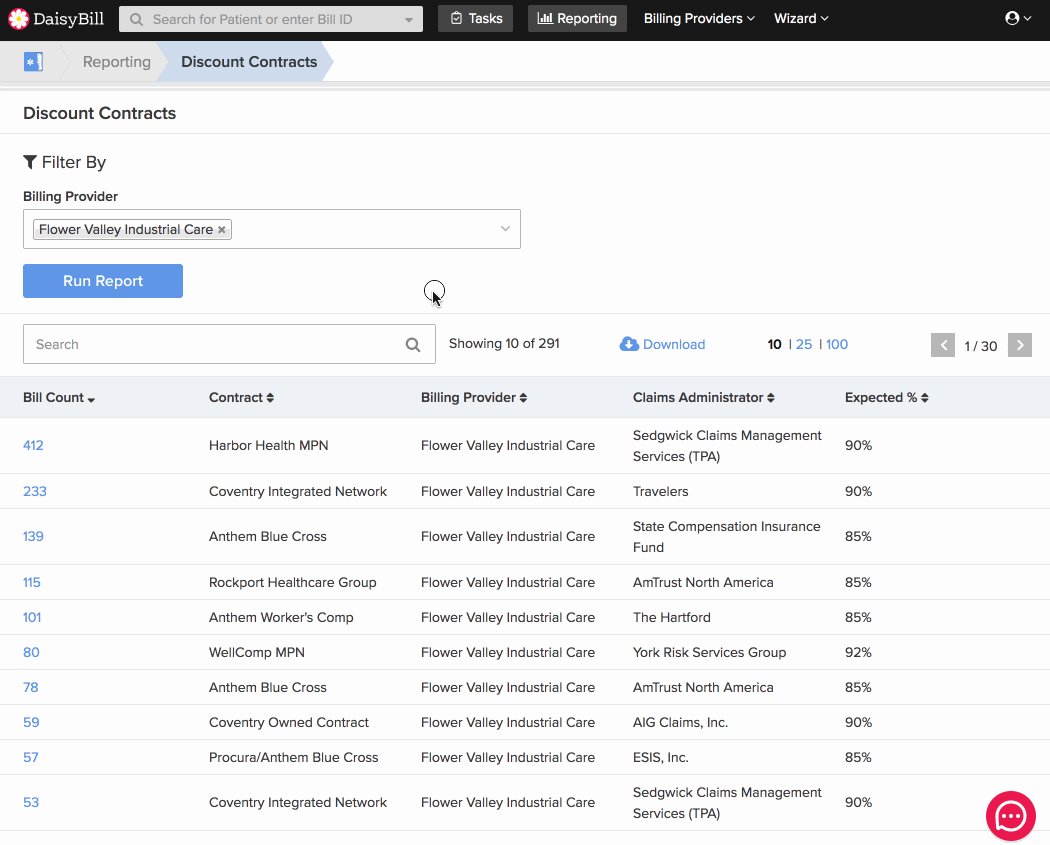 Step 7. To view details of a specific contract click on the 'Bill Count'
Drilldown to view the Bill ID, Date of Service, Employer, Payer (if applicable), and the date reported.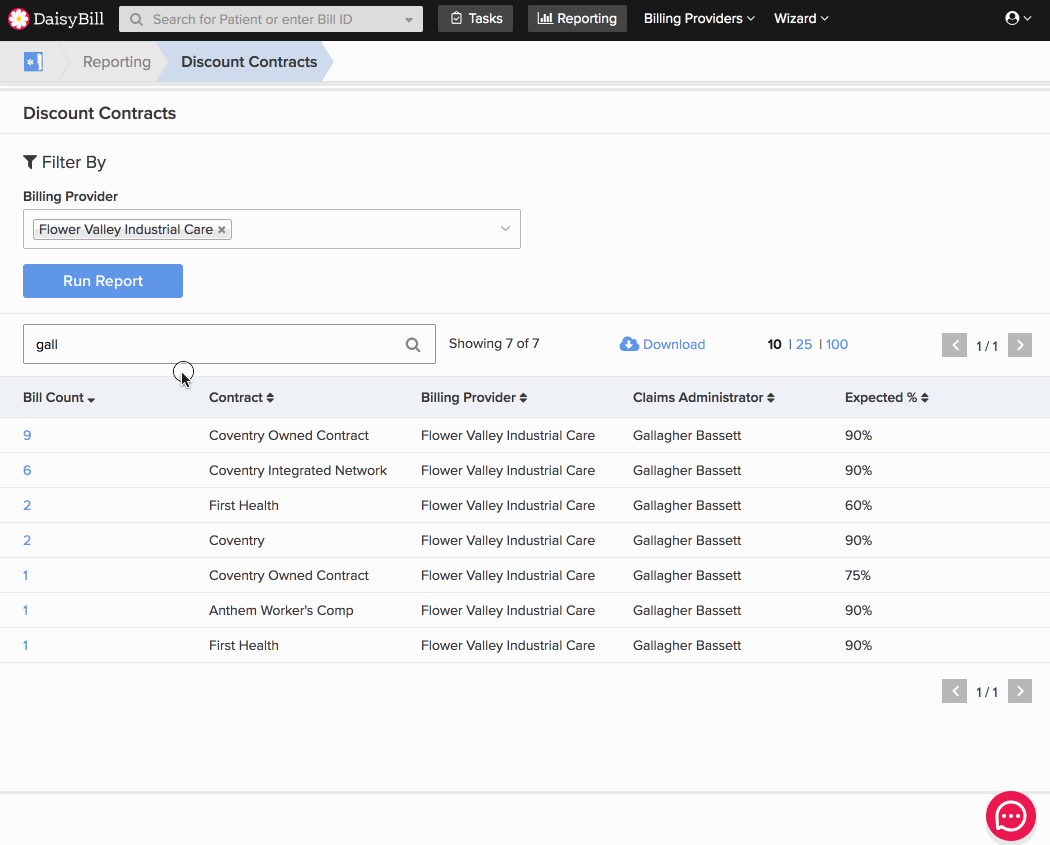 That will keep you informed!