Things move fast in your organization. UB04 Forms let you confirm the accuracy of practice settings and information before submitting a Bill.
Step 1. On the navigation bar, click 'Billing Providers,' then click the 'Gear' icon
This will navigate directly to the specified Billing Provider.

Alternatively, select Manage All Billing Providers to view all the Billing Providers associated with your account.

The Manage All Billing Providers feature is limited to users with the Role of Organization Admin.
Step 2. Click the 'Billing Provider' name
For daisyBill accounts with multiple Billing Providers, daisyBill maintains separate Charges for each Billing Provider.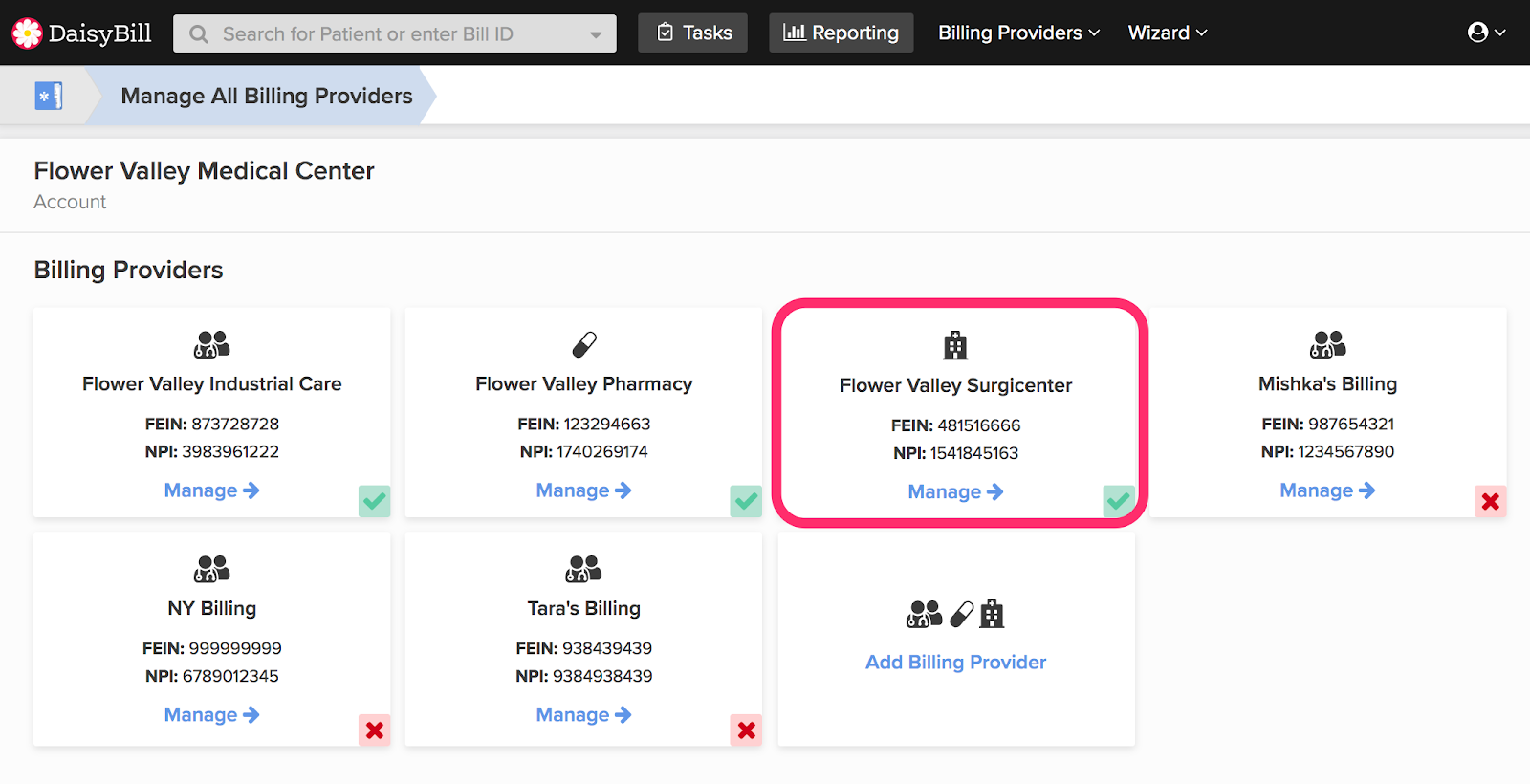 Step 3. Click the 'UB04 Forms' card
A green 'Checkmark' icon in the lower right corner of the card indicates UB04 Forms have been previewed for the Billing Provider.  A red 'X' icon indicates no UB04 Form has been previewed.
Step 4. From each drop-down list, select the 'Attending Provider', 'Operating Provider', 'Rendering Provider', 'Other Operating Provider, and 'Referring Provider'
The information selected will be used to populate the UB04 Form preview using dummy bill information.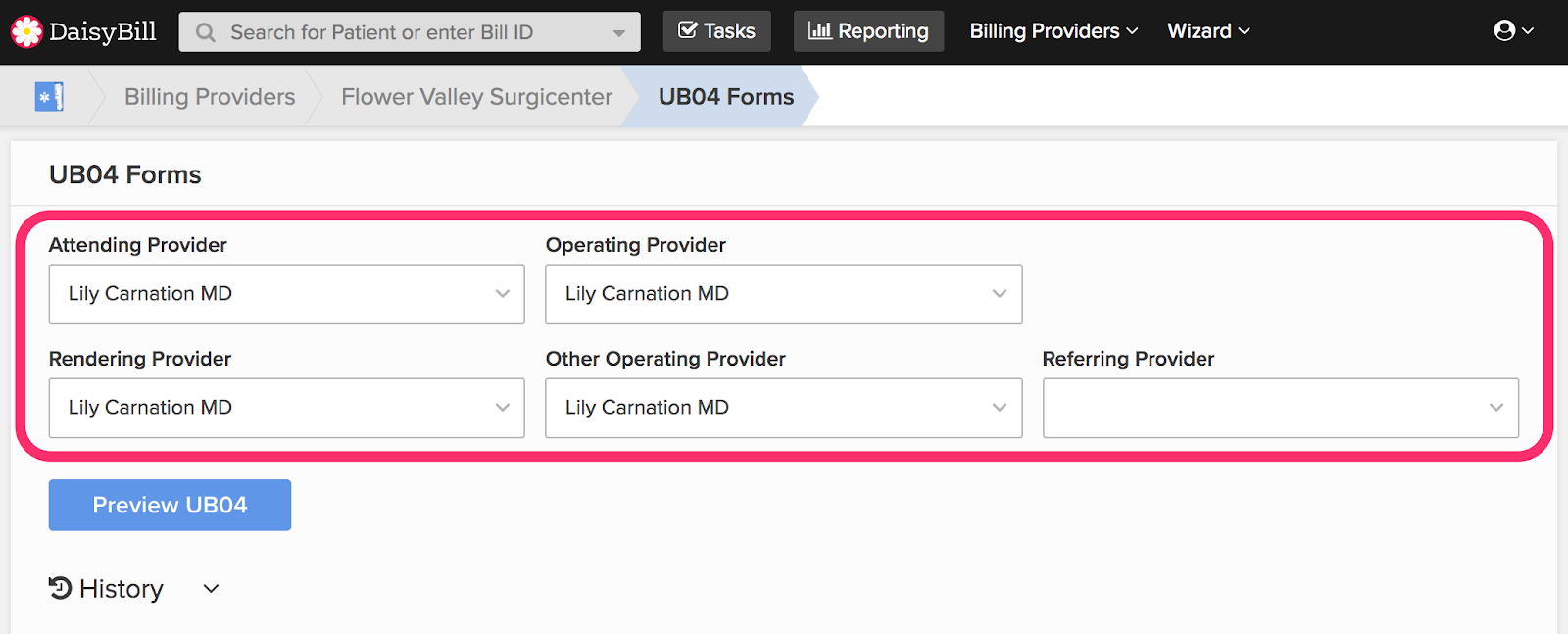 Step 5. Click the 'Preview UB04' button
This downloads a sample claim form in PDF format. Take a look and make sure your information is correct.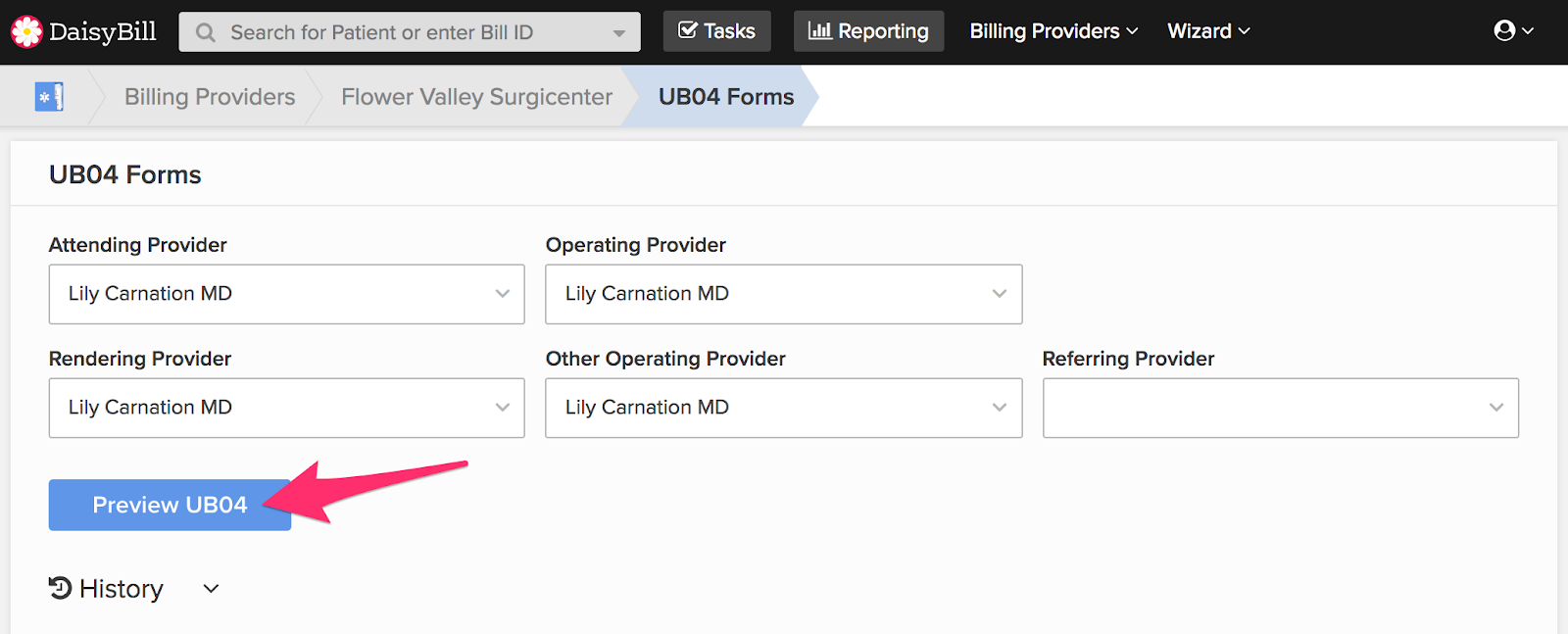 All set! Happy billing!