Two-Factor Authentication is available for daisyBill Billing subscriptions.  Please request this free functionality be turned via the Help Center.  Once enabled, each user should follow the directions below to turn it on.  
Step 1. On the Homescreen, click the 'User' icon, then select 'Edit Your Settings'.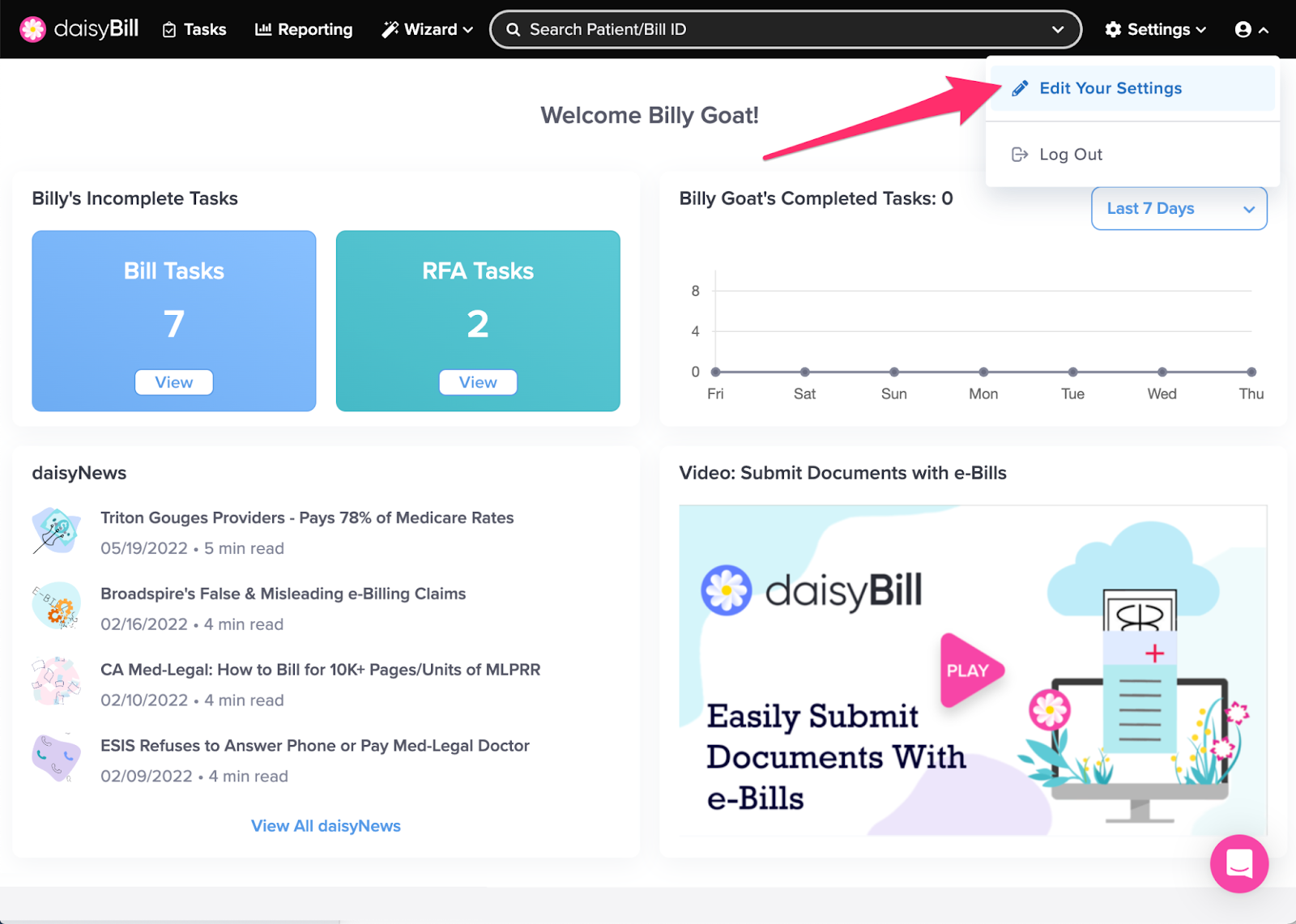 Step 2. Click 'Enable' on the Two Factor Authentication section

Step 3. Enter your daisyBill password
Click 'Continue' after entering your password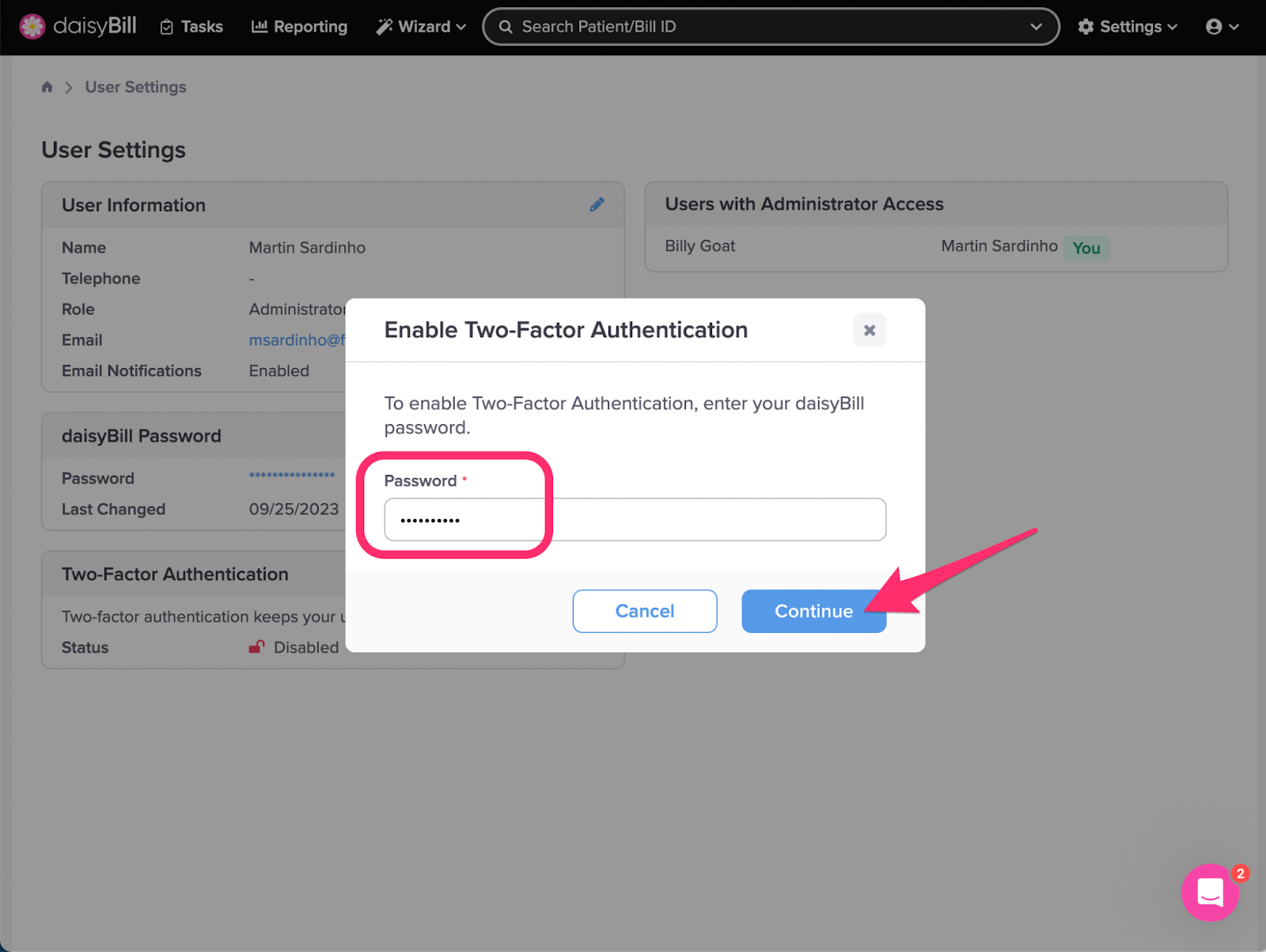 Step 4. Scan the QR code
Ensure you have downloaded the authenticator app or use your own favorite authenticator app if you have one.  Scan the QR Code using the app and follow the app's instructions.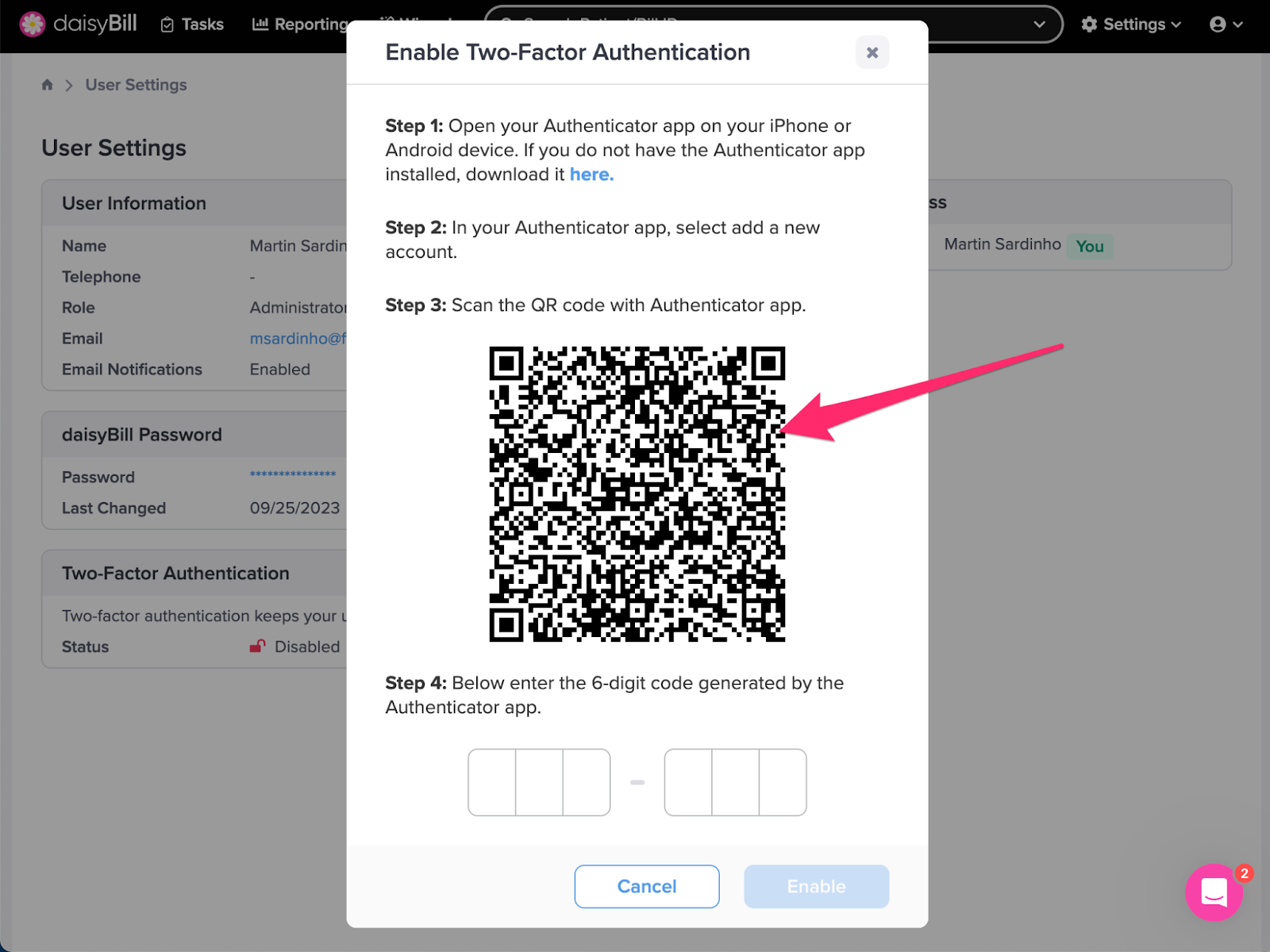 Step 5. Check your authenticator app for the 6 digit code.
Enter the 6 digit code provided by the authenticator app.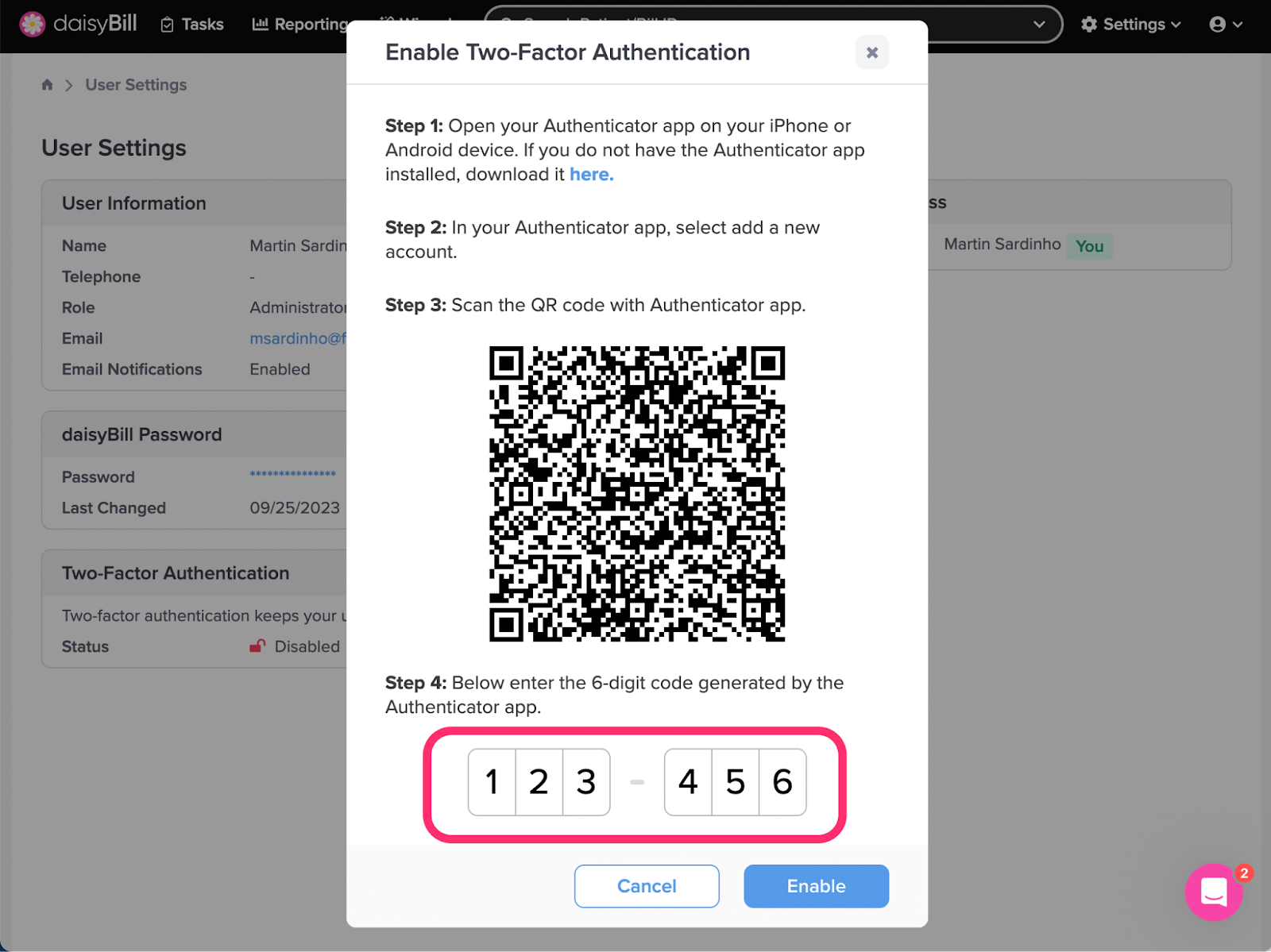 Step 6. Click 'Enable'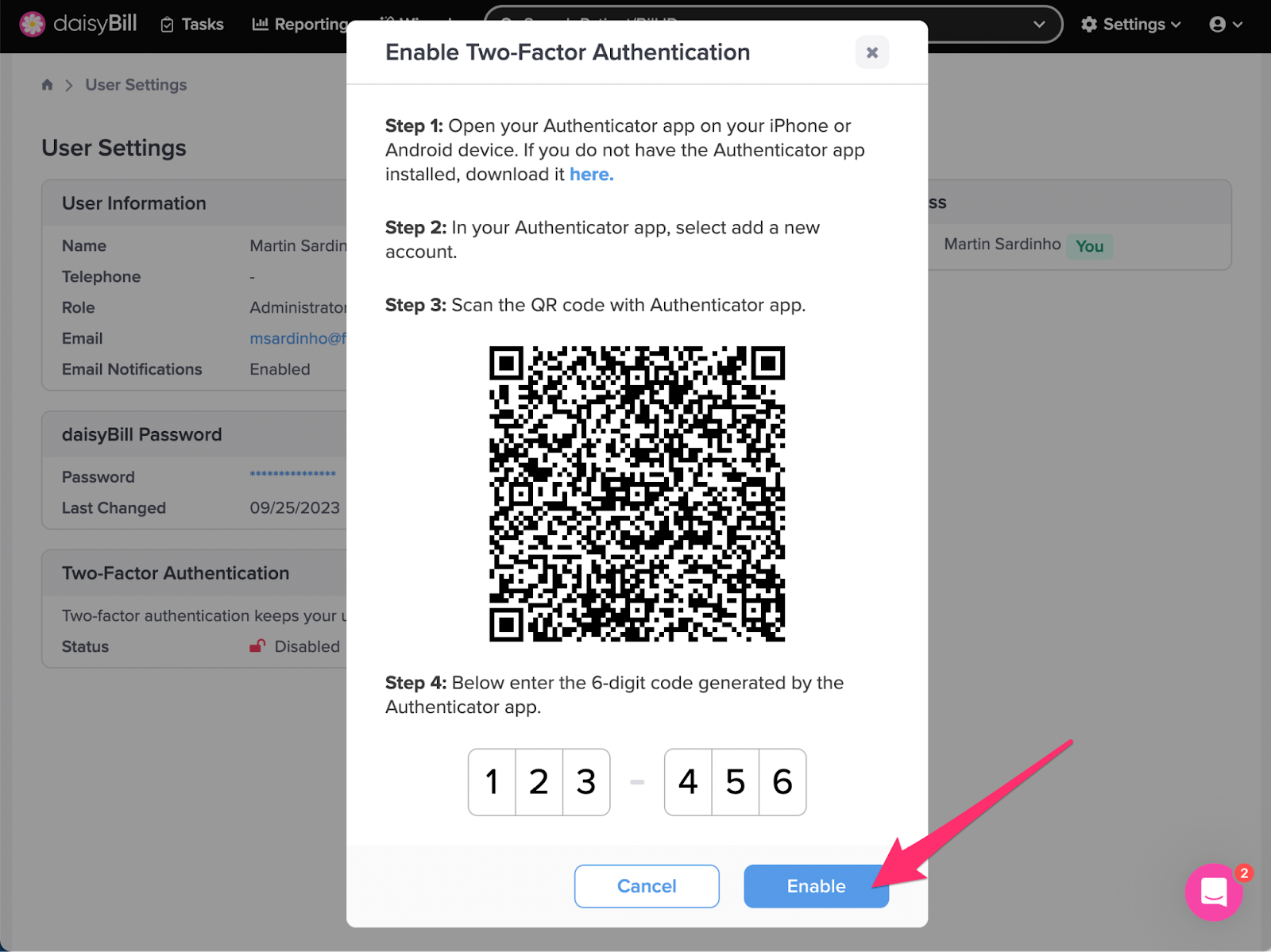 Two factor is now enabled! Safe and secure!