Billing Settings - Required
daisyBill makes it easy to view and add required information for each Rendering Provider associated with a Billing Provider.
Step 1. On the navigation bar, click 'Settings', then click the name of the Billing Provider you are adding the Rendering Provider to
This will navigate directly to the specified Billing Provider.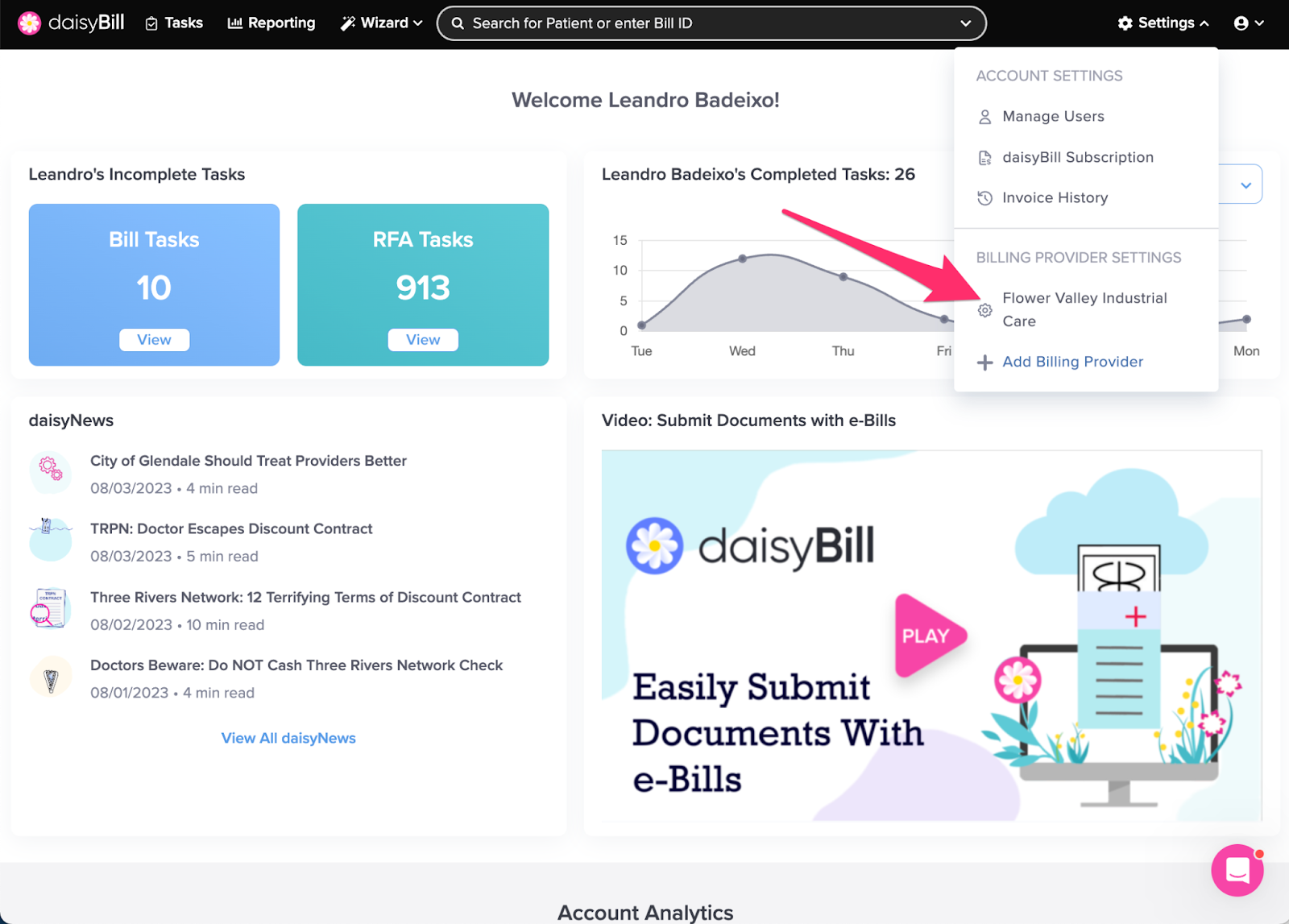 Step 2. Click the 'Rendering Providers' card  
A green 'Checkmark' icon in the lower right corner of the card indicates Rendering Providers have been added for the Billing Provider.  A red 'X' icon indicates no Rendering Providers have been added.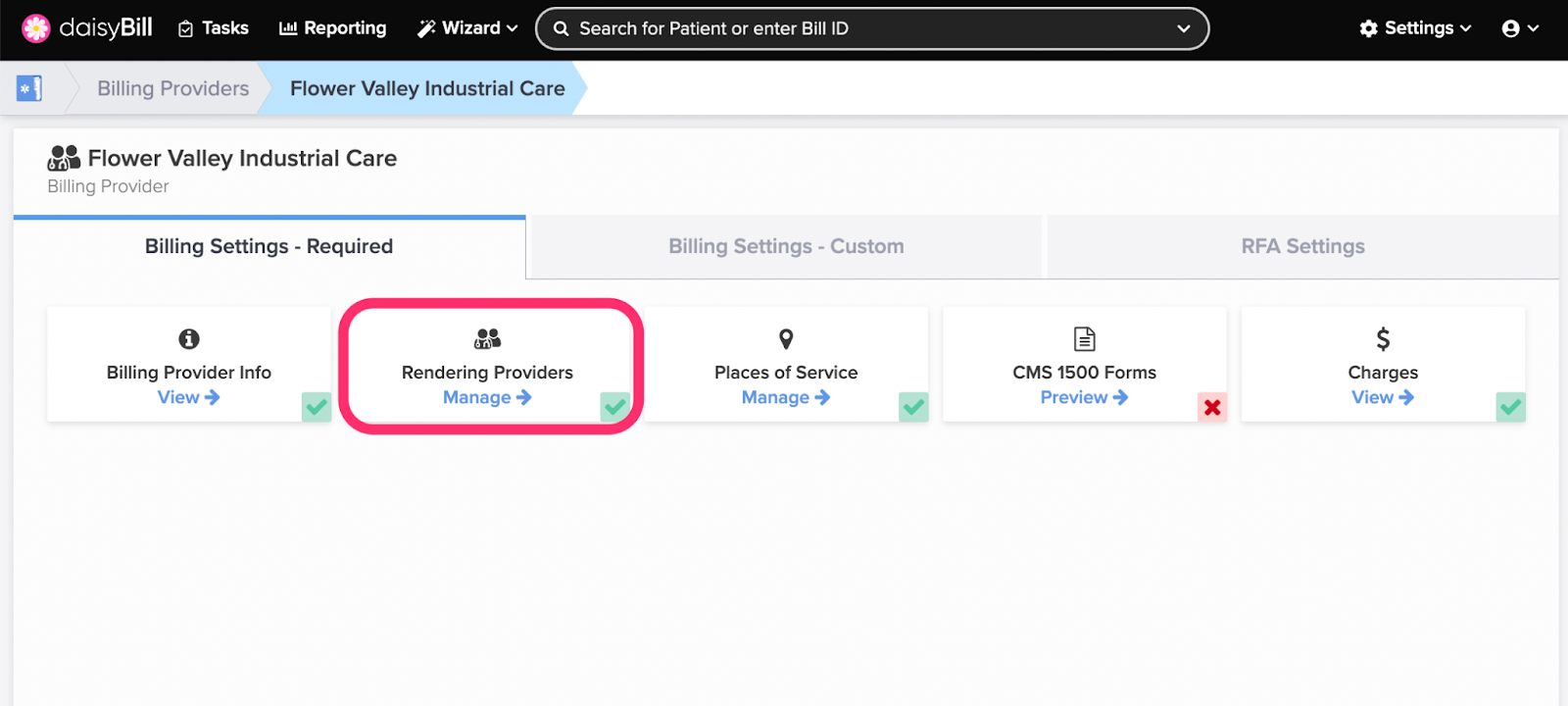 Step 3. To edit a 'Rendering Provider,' click the provider's name, then click the 'Edit' button
When adding a new Rendering Provider they are automatically marked as Active. To deactivate a Rendering Provider and prevent it from being selected on new bills, click 'No'.
Step 4. To add a 'Rendering Provider,' click the 'Add Rendering Provider' button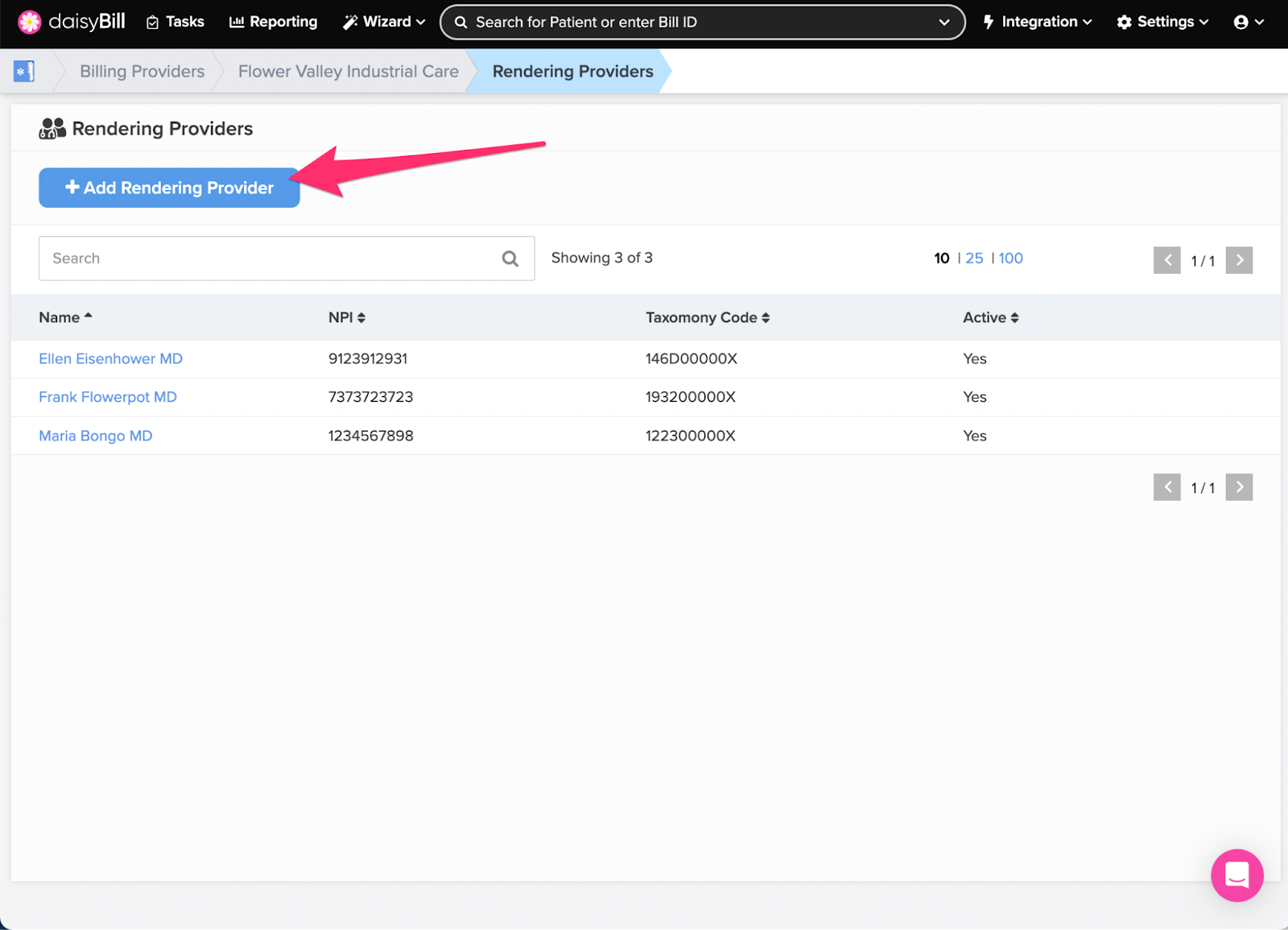 Step 5. Enter the provider's information
Depending on your default State, these fields may look different.  The form at the bottom of the page highlights where information will populate on your bill.  Click the '?' icon above a field to get more information about it.
To automatically populate the fields, enter the provider's NPI number and click 'Search'.
This information can also be entered manually if you prefer. All fields are required unless designated as optional.
Provider Type

 - If your State's fee schedule reduces reimbursement based on the type of provider who renders services select the type of provider being added.  If not, leave the default

Person

 type selected regardless of the type of provider.

NPI

 - To look up an NPI, Taxonomy Code, or State License Number, please visit the

NPPES NPI Registry

 or use the NPI lookup at the top of the page to automatically populate the fields.

Signature

 - Depending on your State, daisyBill may automatically complete forms that require the Rendering Provider's signature.  For more on this see

Step 7

.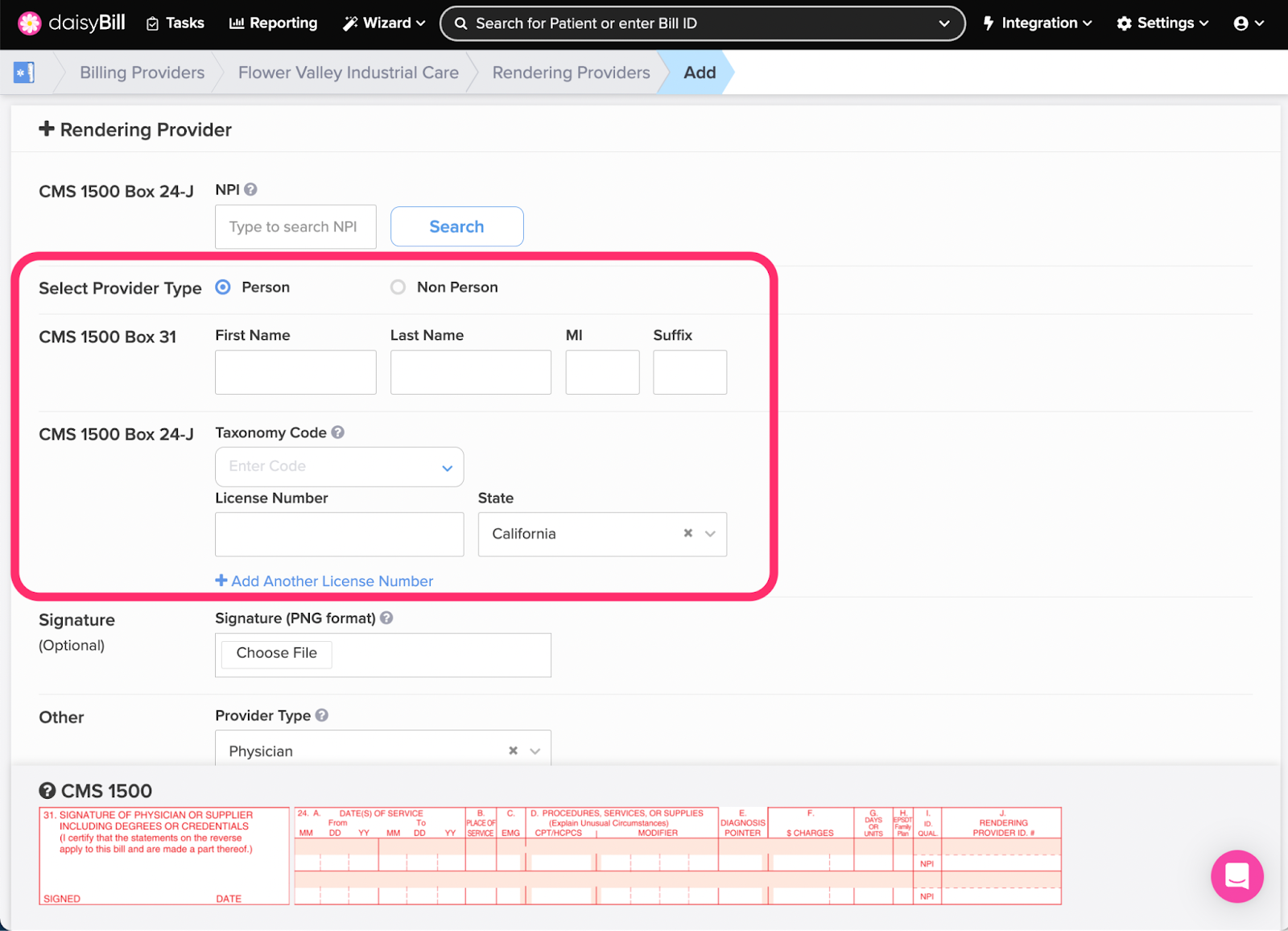 To add an additional License number, click +Add Another License Number. Then, enter the license number and select the State.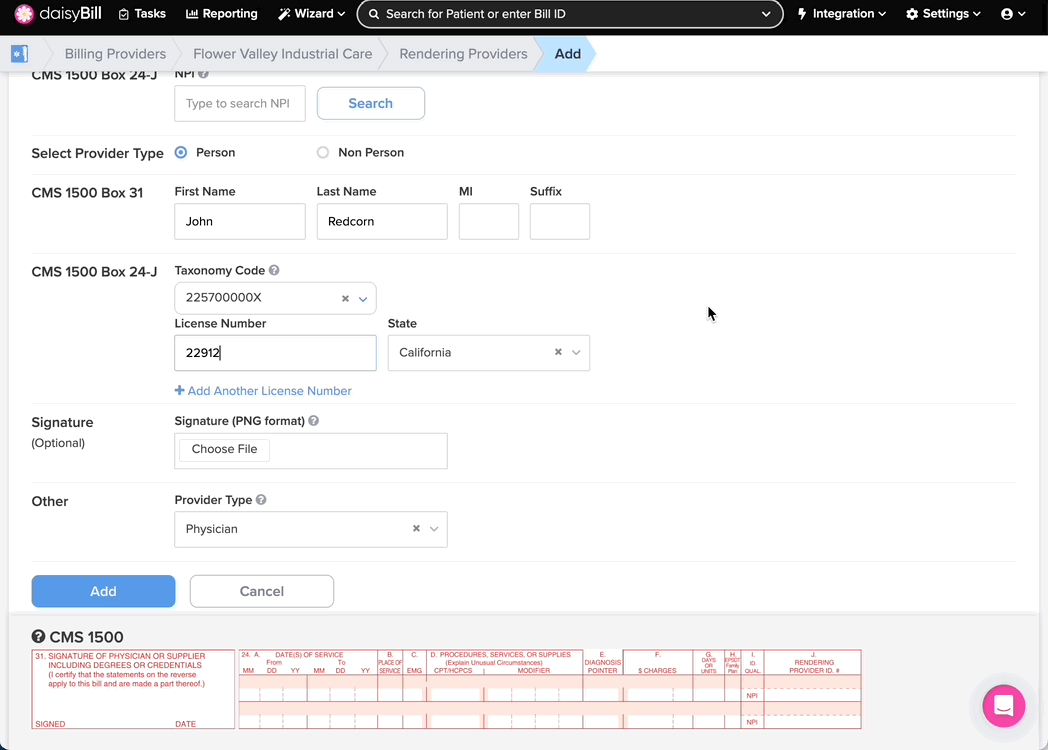 Step 6. Optional: Click the 'Choose File' button to upload the provider's 'Signature'
If you'd prefer to electronically create a signature see the Help Article: Add Rendering Provider Signature.
Uploaded signatures must be PNG format and sized to 600x150 pixels on a white or transparent background. Contact us in the Help Center for help formatting a signature to these specifications.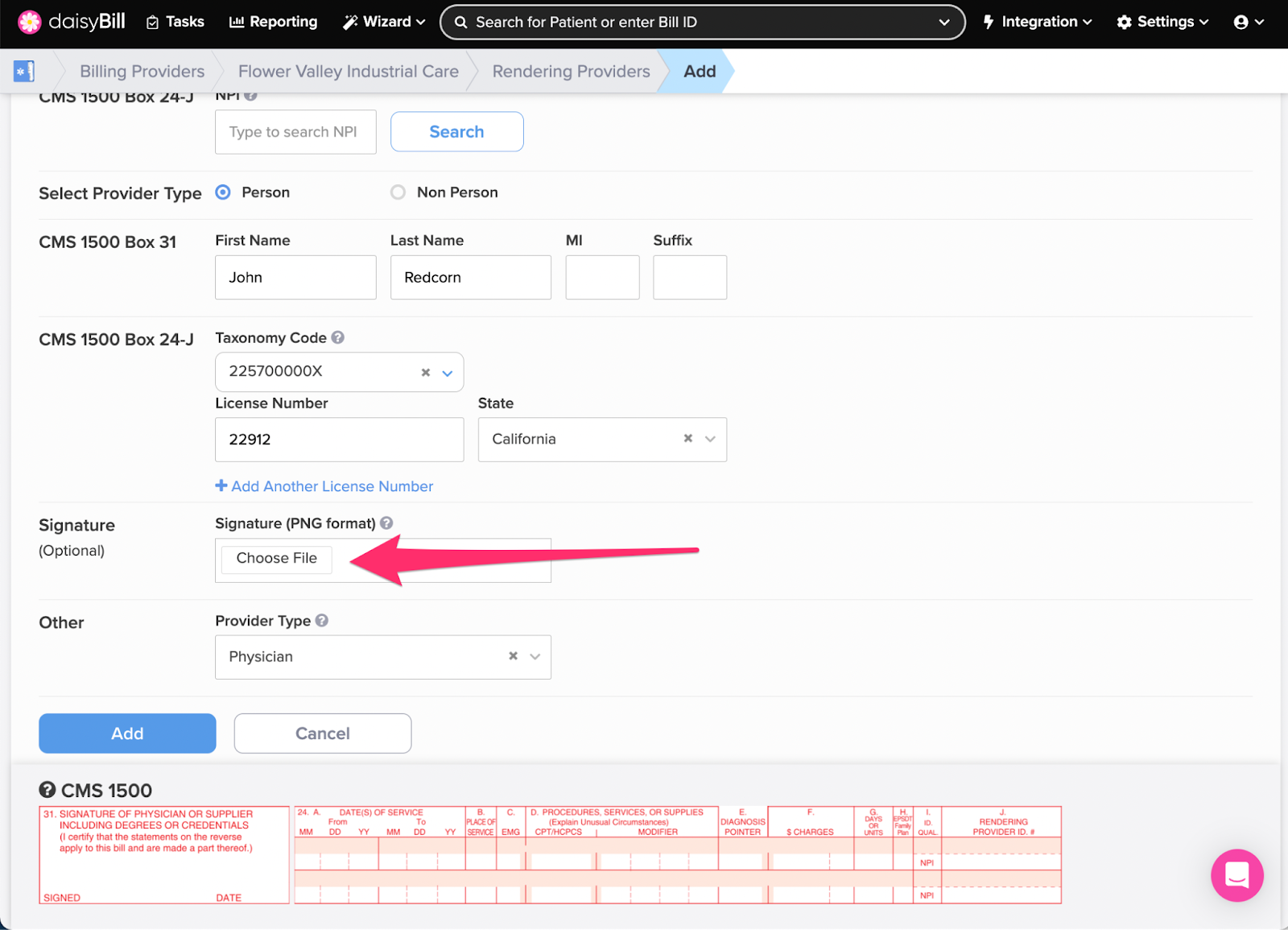 Step 7. Select your 'Provider Type'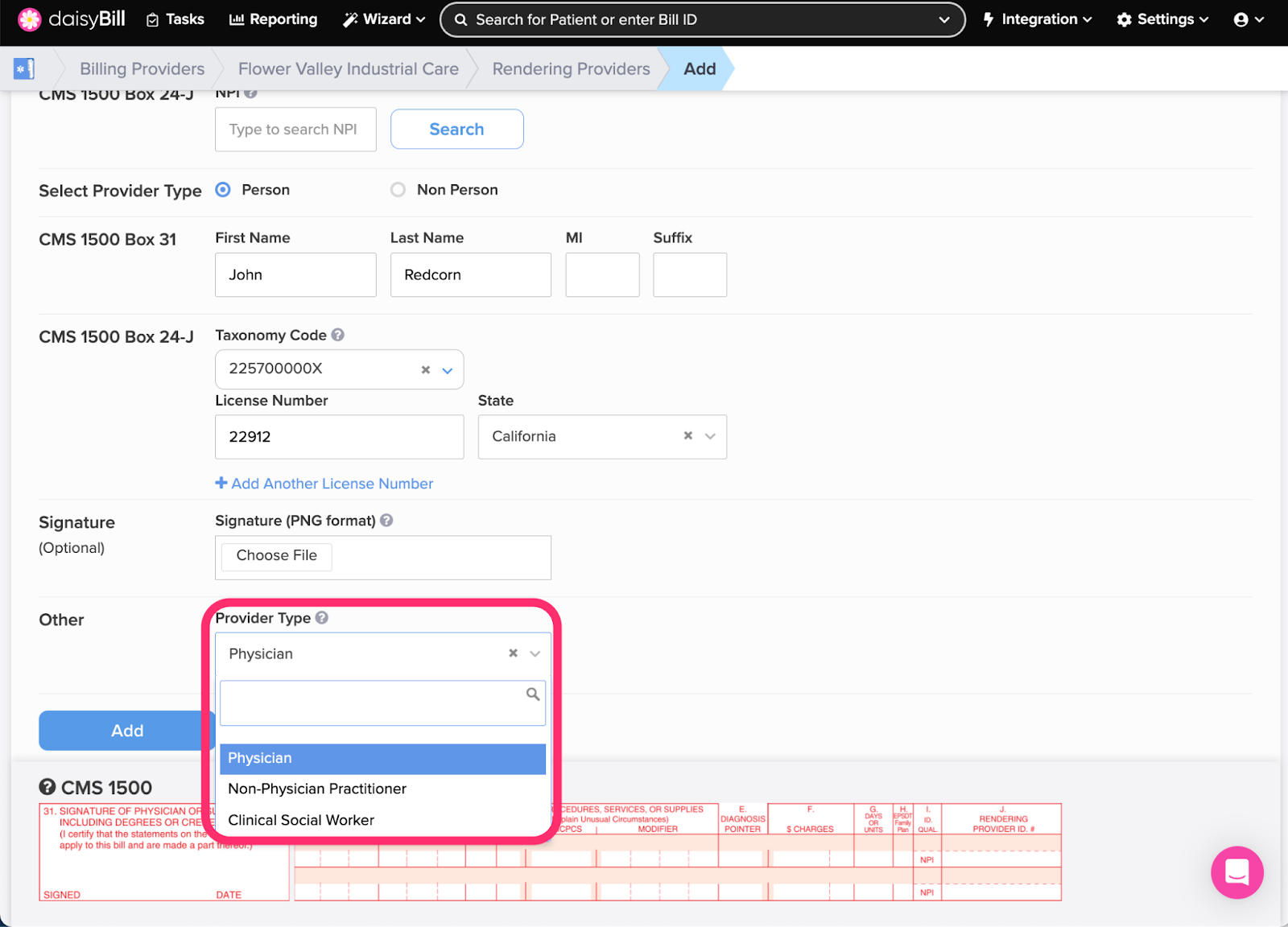 Step 8. When finished, click the 'Add' button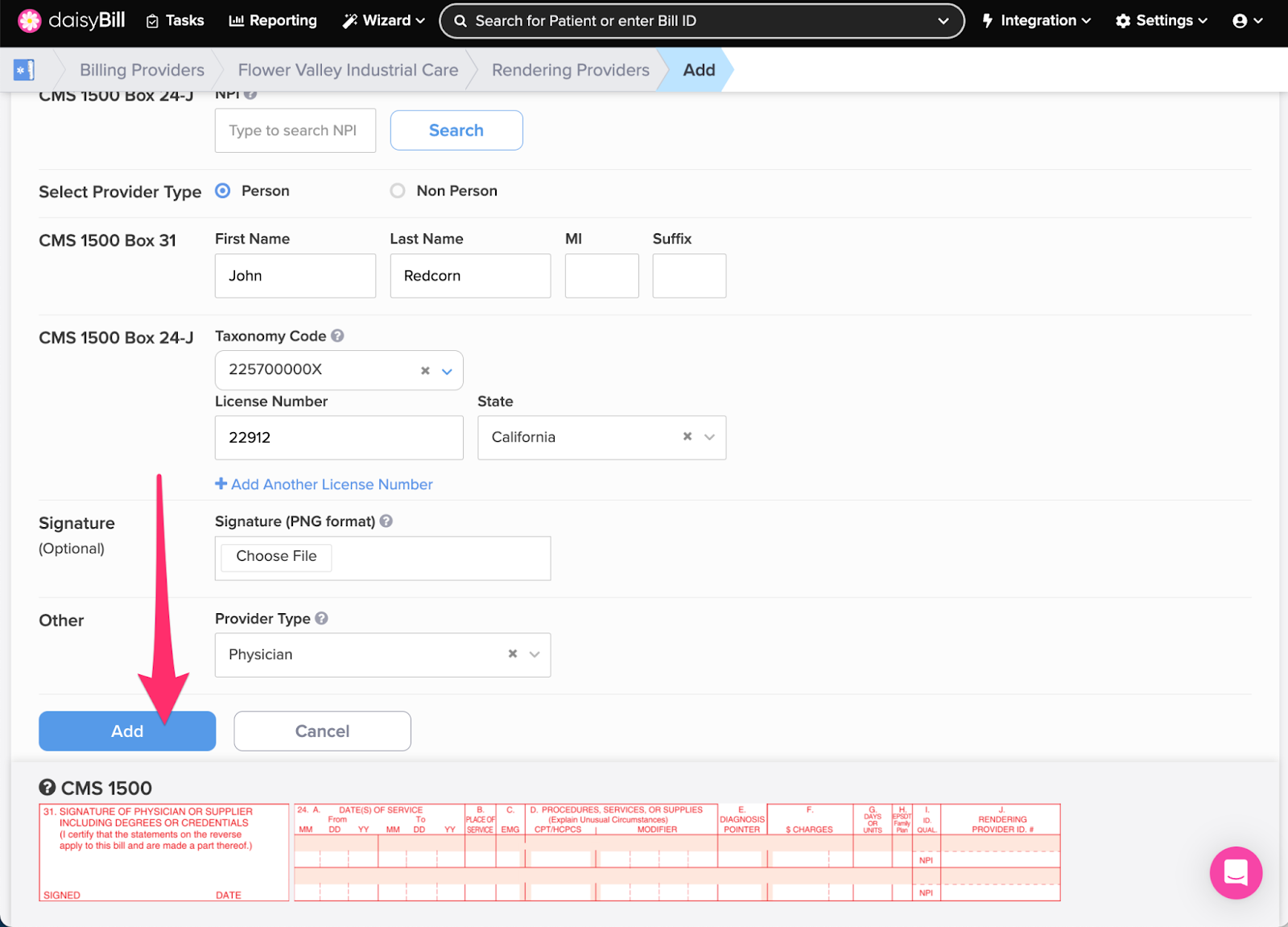 That was easy!