By default, daisyBill assigns bill tasks to the staff member who created the bill. But if that's not efficient for you, Organization Admins can use Task Preferences to change the default assignment preferences.
This lets you delegate task types to a specific staff member.
Step 1. On the navigation bar, click 'Billing Providers,' then click the 'Gear' icon
This will navigate directly to the specified Billing Provider.

Alternatively, select Manage All Billing Providers to view all the Billing Providers associated with your account.

The Manage All Billing Providers feature is limited to users with the Role of Organization Admin.
If your account only has one Billing Provider, click 'Settings', and move to Step 3.

Step 2. Click the 'Billing Provider' name
For daisyBill accounts with multiple Billing Providers, daisyBill maintains separate Charges for each Billing Provider.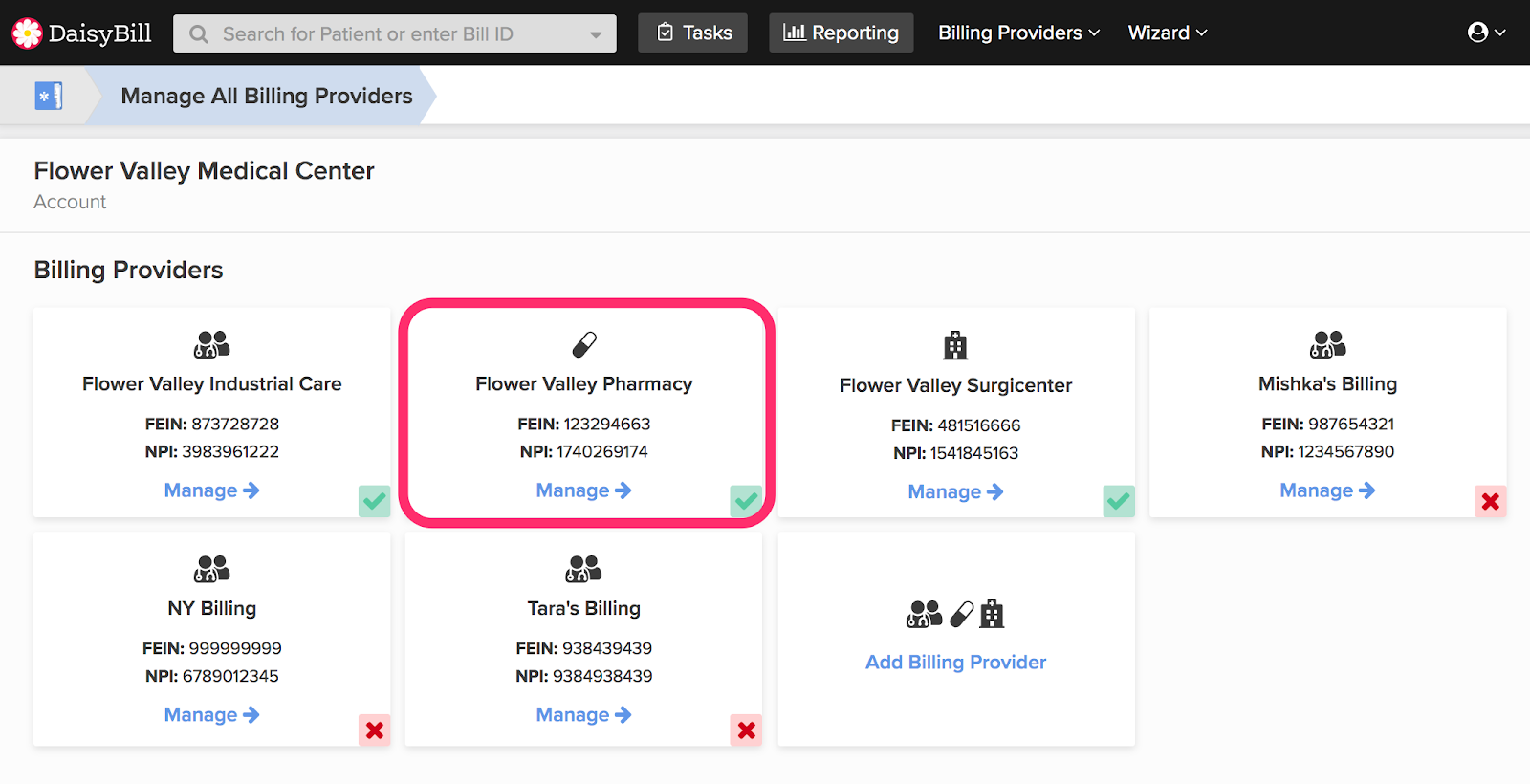 Step 3. Click the 'Custom Settings' tab

Step 4. Click the 'Task Preferences' card
Step 5. To edit a 'Task Preference,' click the 'Edit' button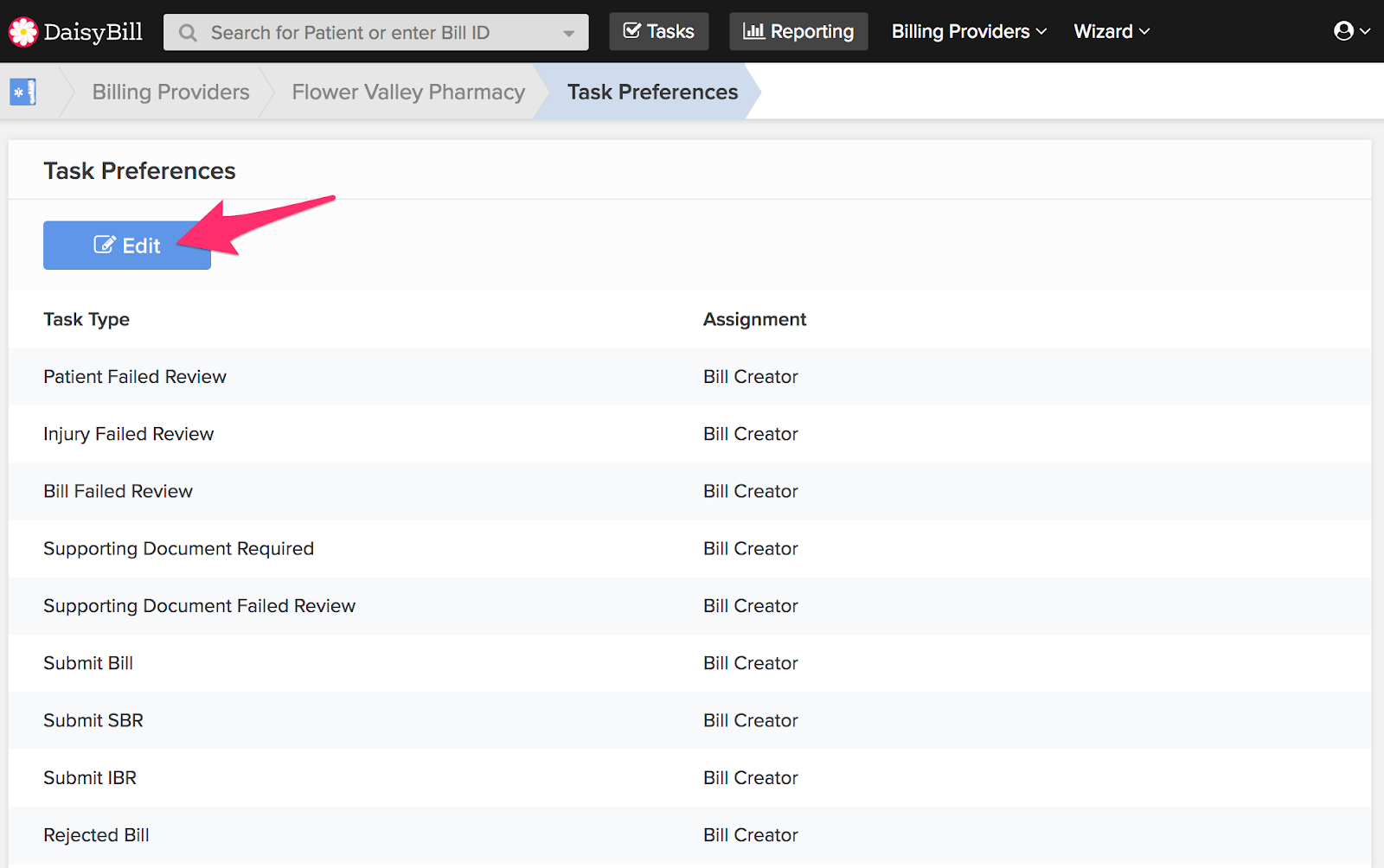 Step 6. Select an 'Assignment' preference for each 'Task Type'
The default state for all tasks is 'Bill Creator.'
Bill Creator

 - assigns all future

Tasks

 of that type

 

to the user who created the

Bill

User

- assigns all future

Tasks

 of that type to a specific user
Note:
Credit for task completion is given to the user who completed the task, regardless of the assigned user.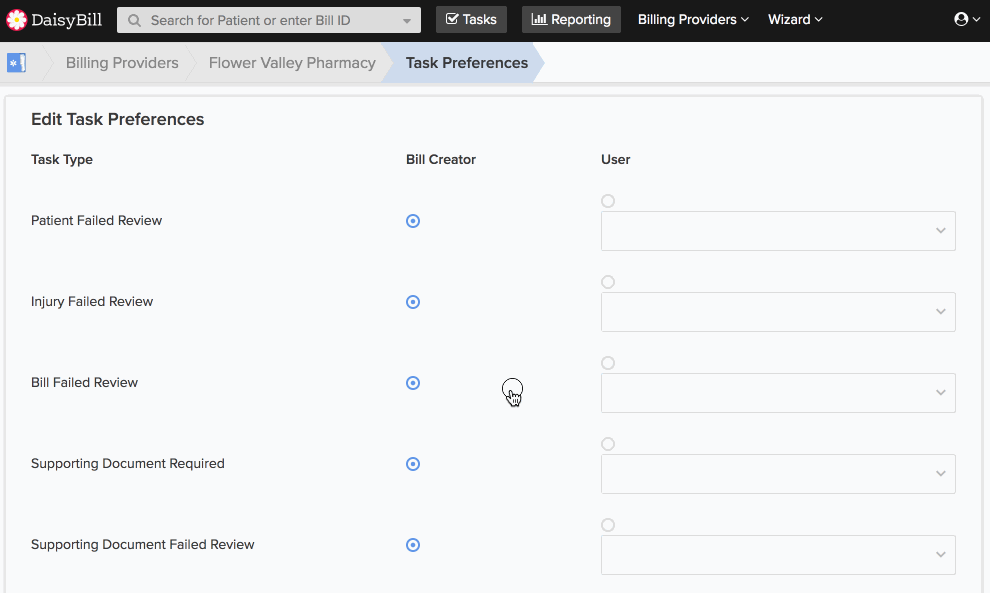 Delegation done!