When closing a Bill, add a Write Off Reason to provide additional information about the write off.
For help creating Write Off Reasons in Manage Billing Providers, see the Help Article: Bill Write Off Reasons.
Step 1. Click 'Close'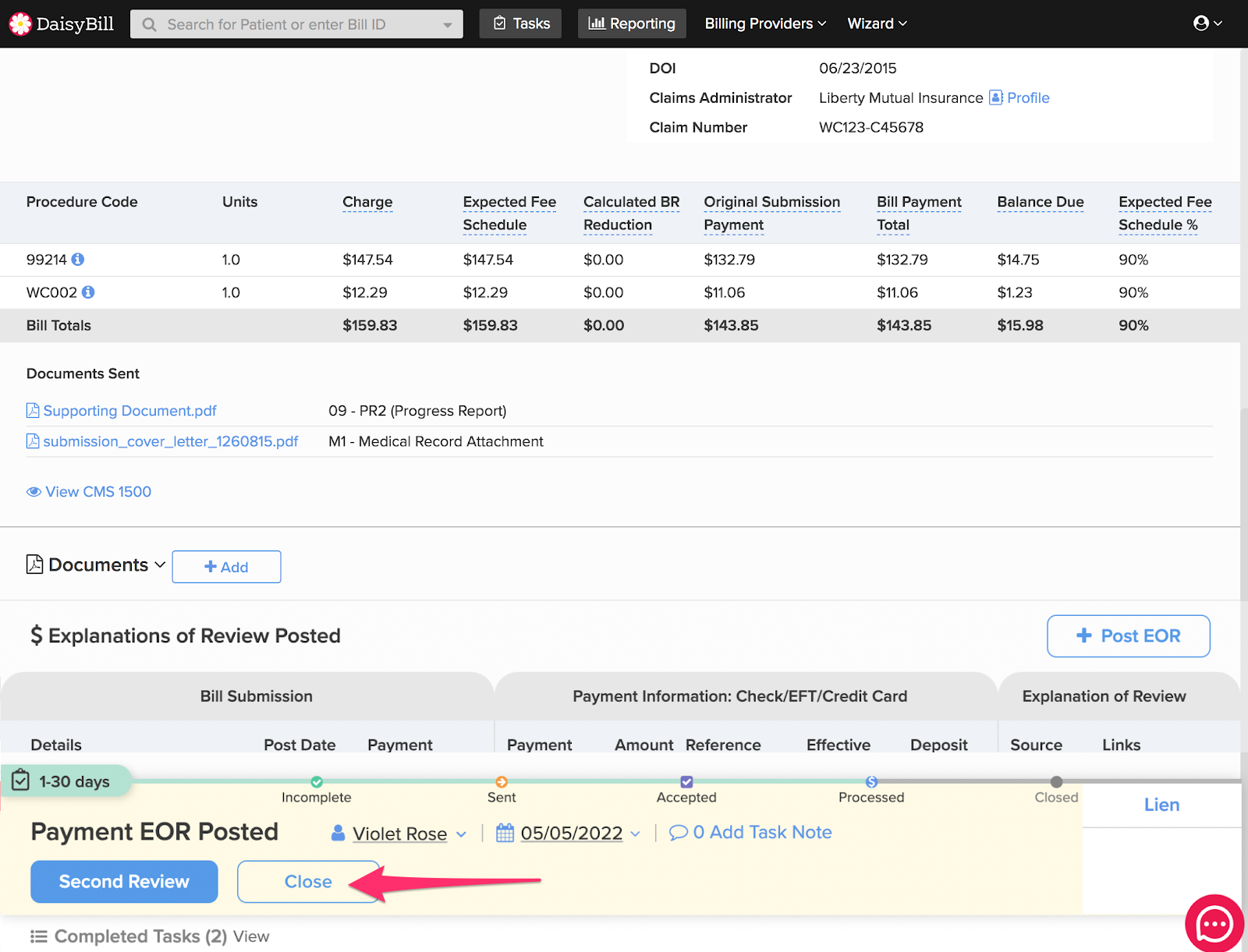 Step 2. Click '+ Write Off Reason'
A Write Off Reason can only be applied after a Bill has been closed status.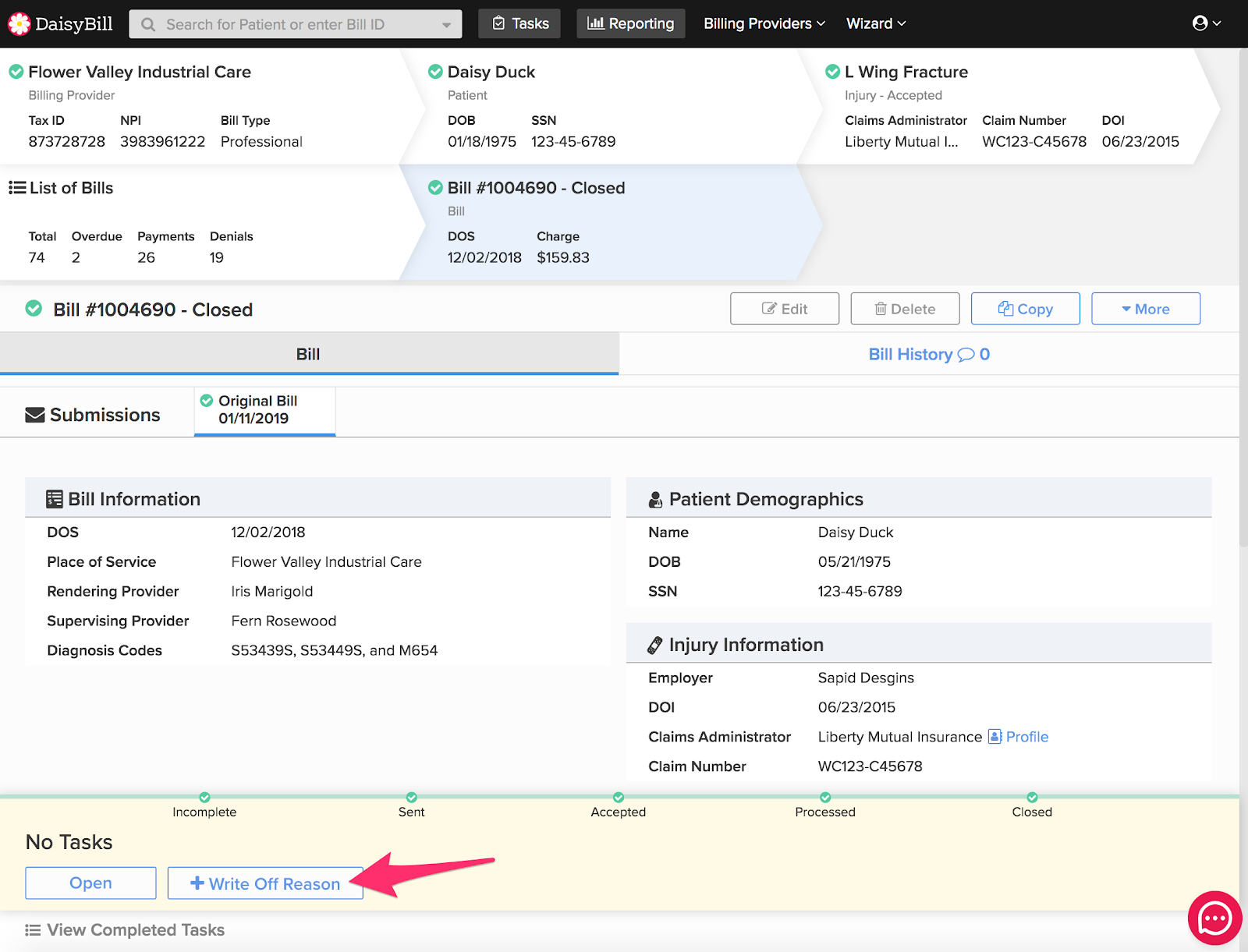 Step 3. Type reason into 'Reason' field.
Or, select a saved Write Off Reason if available.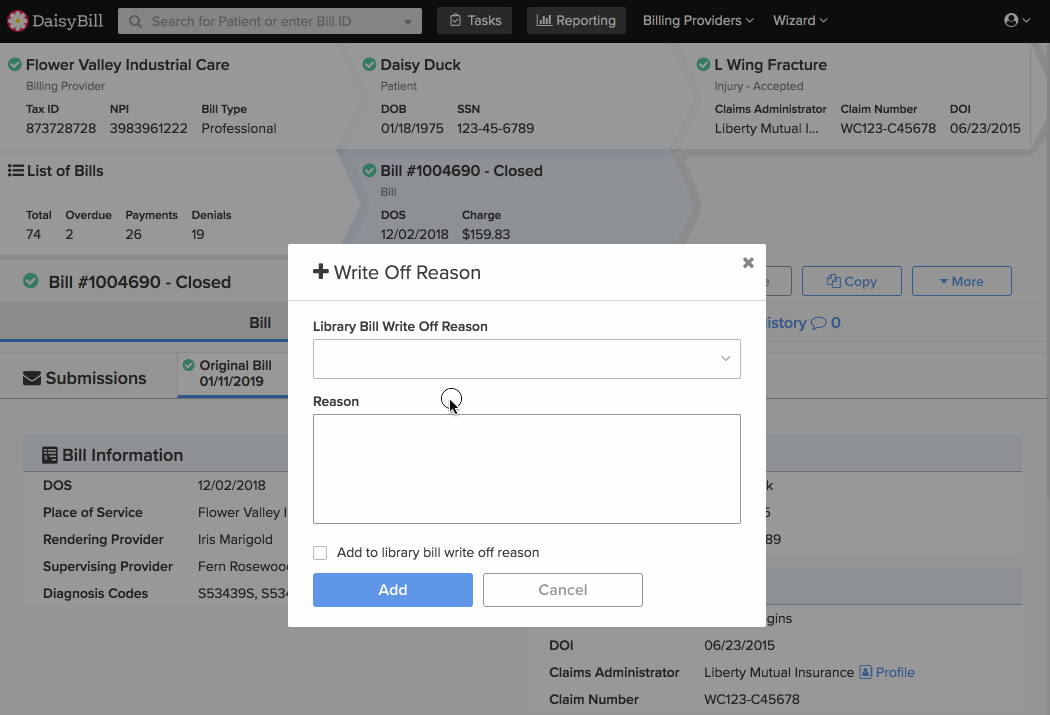 Step 4. Optional: add a new 'Write Off Reason' to the library
After entering the Write Off Reason, select Add to library bill write off reason. Enter the Description to store this reason for future use.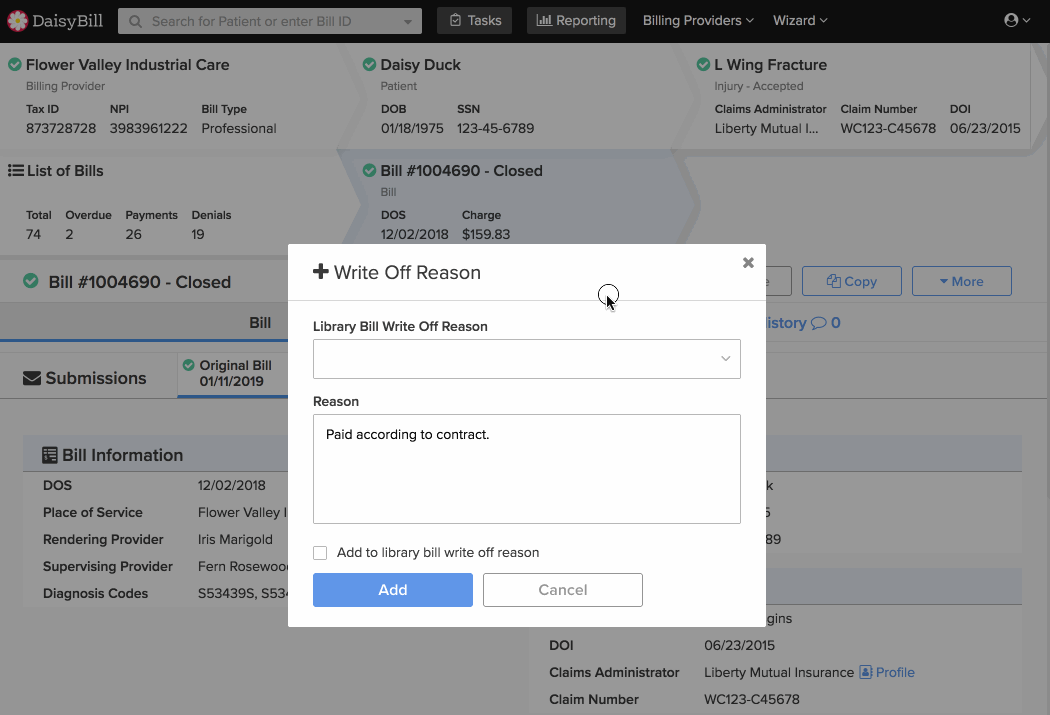 Back to beautiful billing!