Use daisyBill's Lien feature to identify Bills requiring a Lien or that have been filed for Lien.
Once a bill is marked Lien, a summary of the patient's lien bills appears on the patient's Injury page. Here's how the process works.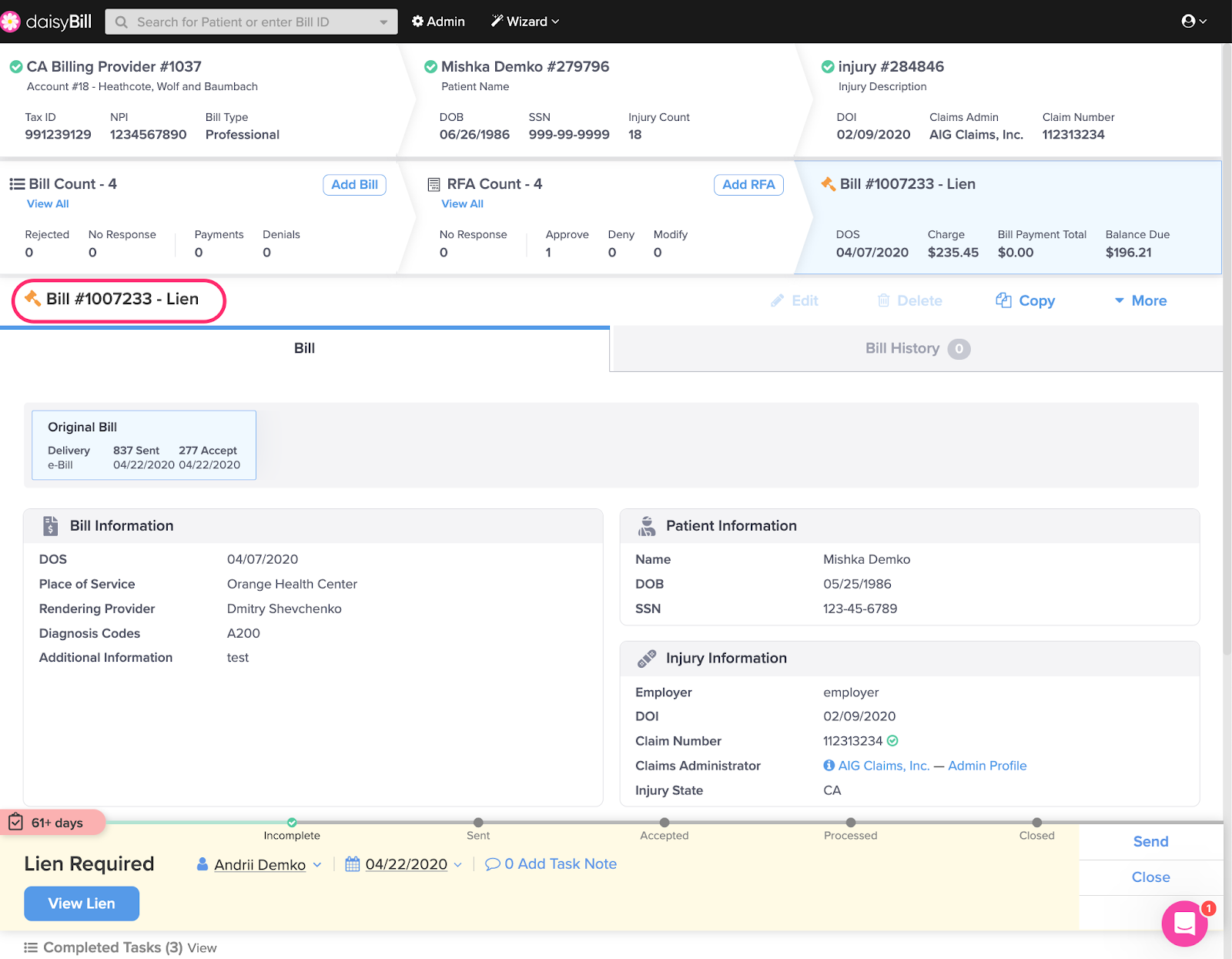 Step 1. With a Bill in 'Processed' or 'Accepted' status, go to the Bill Page, then click 'Lien'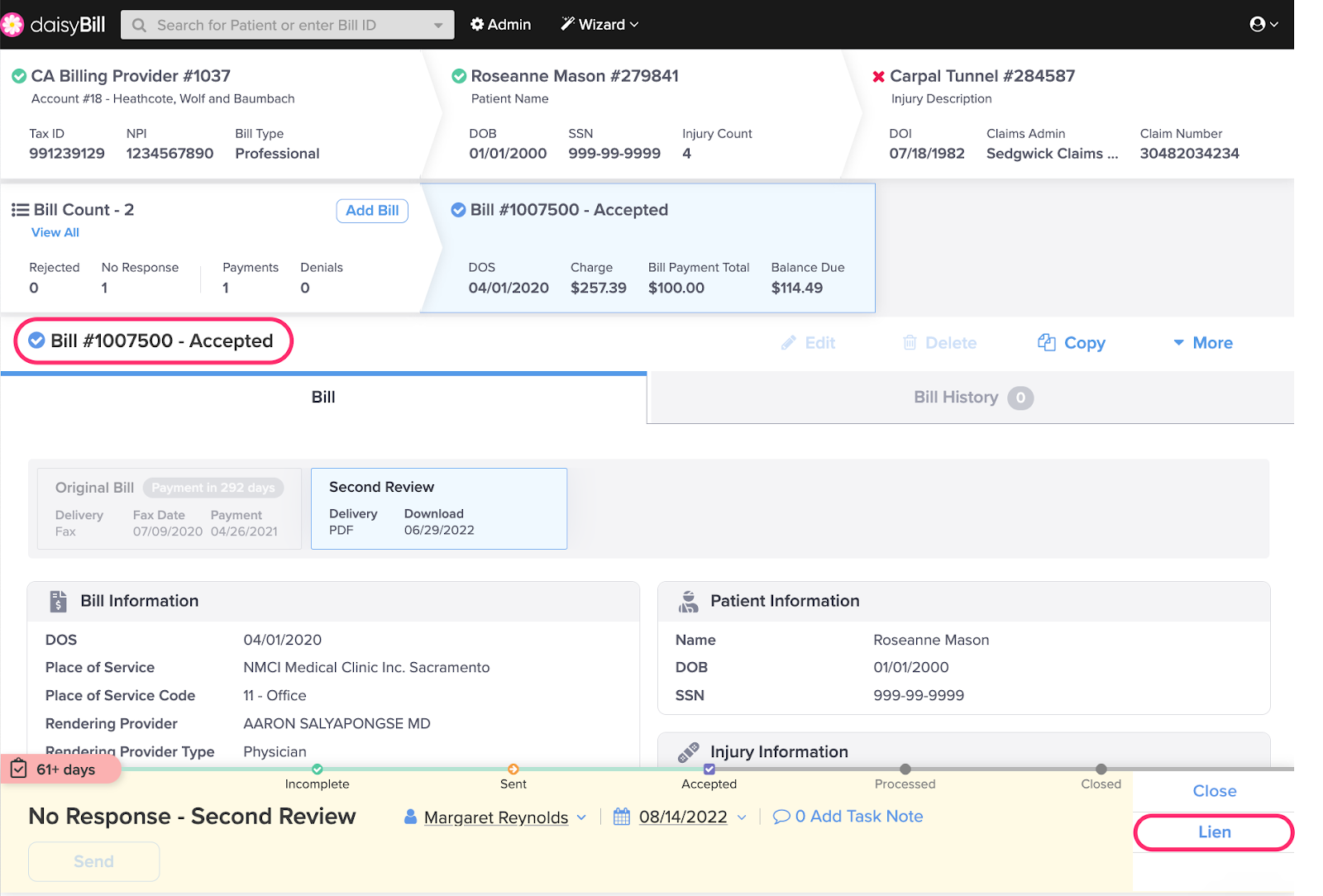 Step 2. Optional: If a lien has been filed, check 'Have You Filed a Lien?', then enter the filing date
Step 3. Click 'Add Lien'
This marks the bill as a Lien for daisyBill tracking purposes.
Remember, daisyBill cannot file liens. You must file liens outside daisyBill.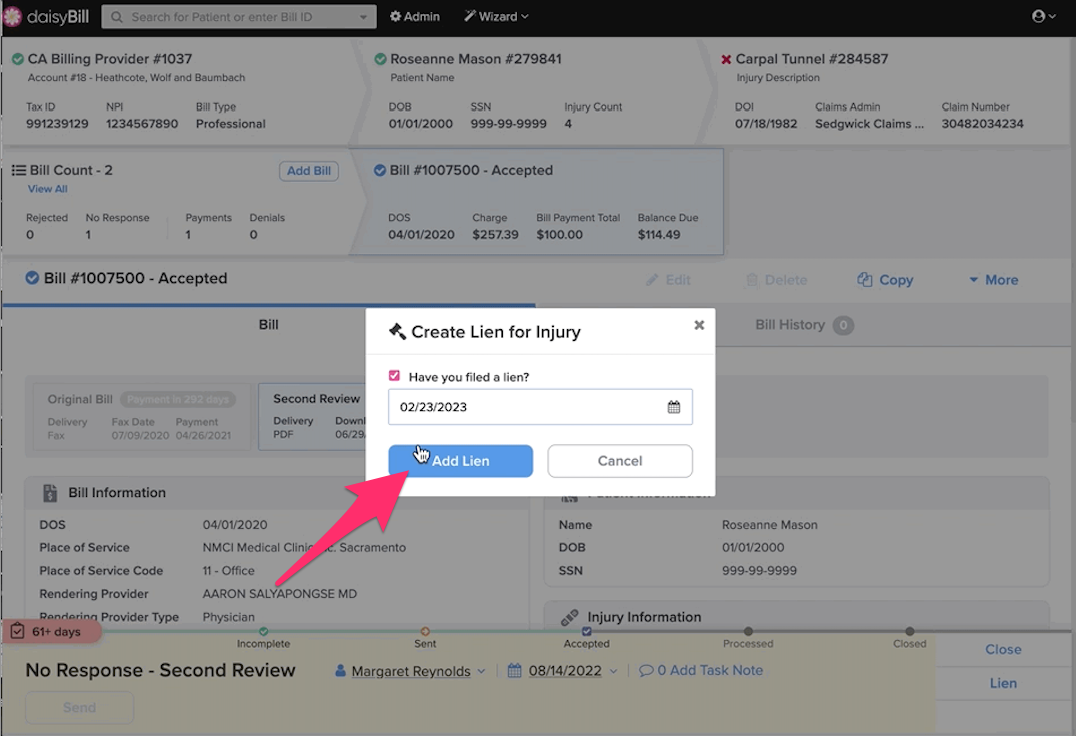 Step 4. To view a summary of a patient's Lien Bills, from the Injury Page, click 'View' next to 'Lien Filed'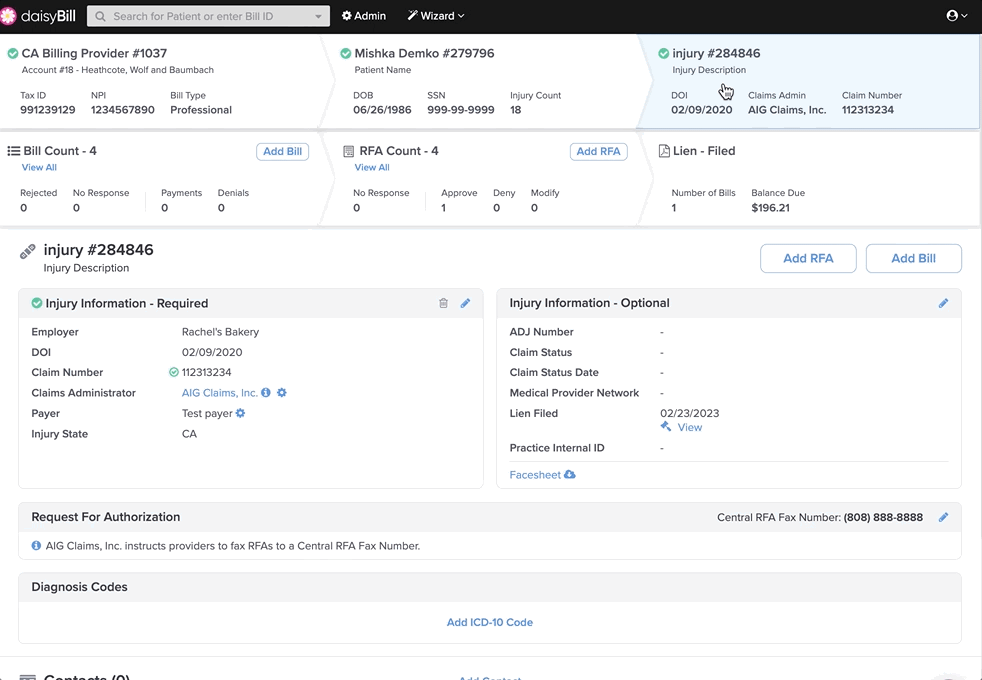 We know liens are frustrating. Good luck!