Requests for Authorization
If at first you don't succeed, try again (but don't make the same mistake twice!).  If you receive an email indicating your RFA fax failed to send, follow these simple steps.
Step 1. From the RFA, click the 'View Fax Failure' button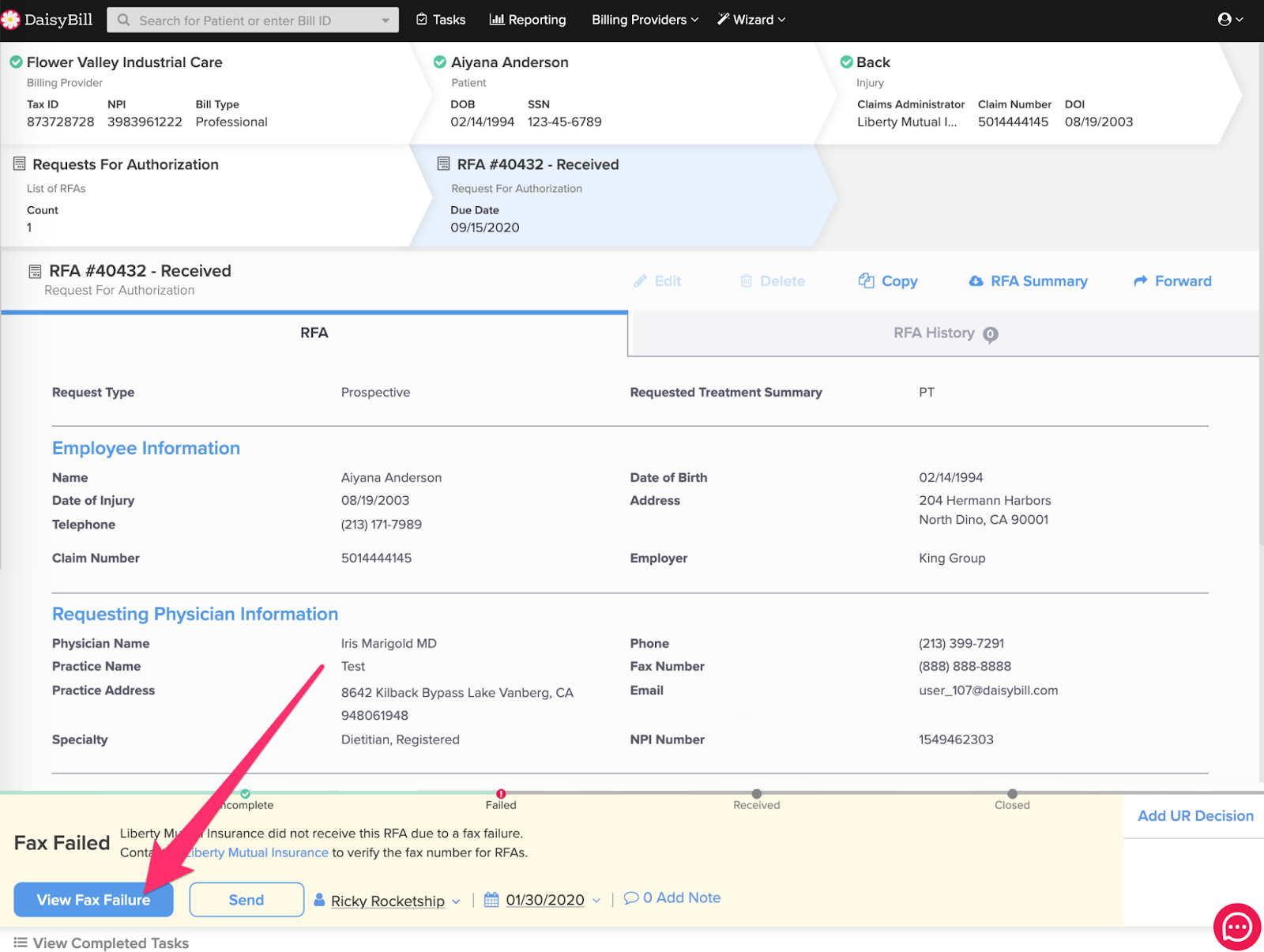 Step 2. View the fax submission, highlighted in blue, to determine the fax number to which the RFA was sent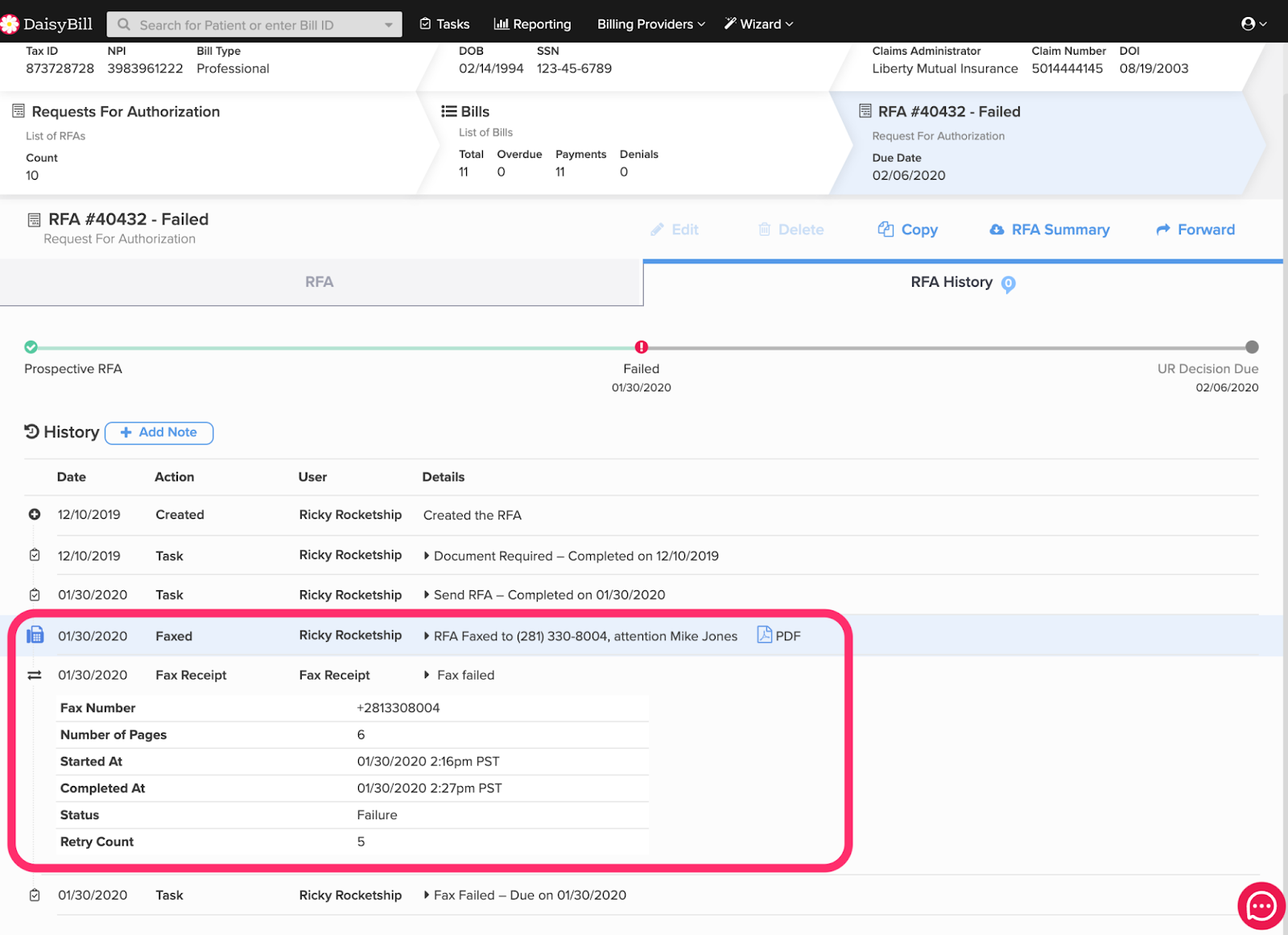 Step 3. Click the 'RFA' tab to return to RFA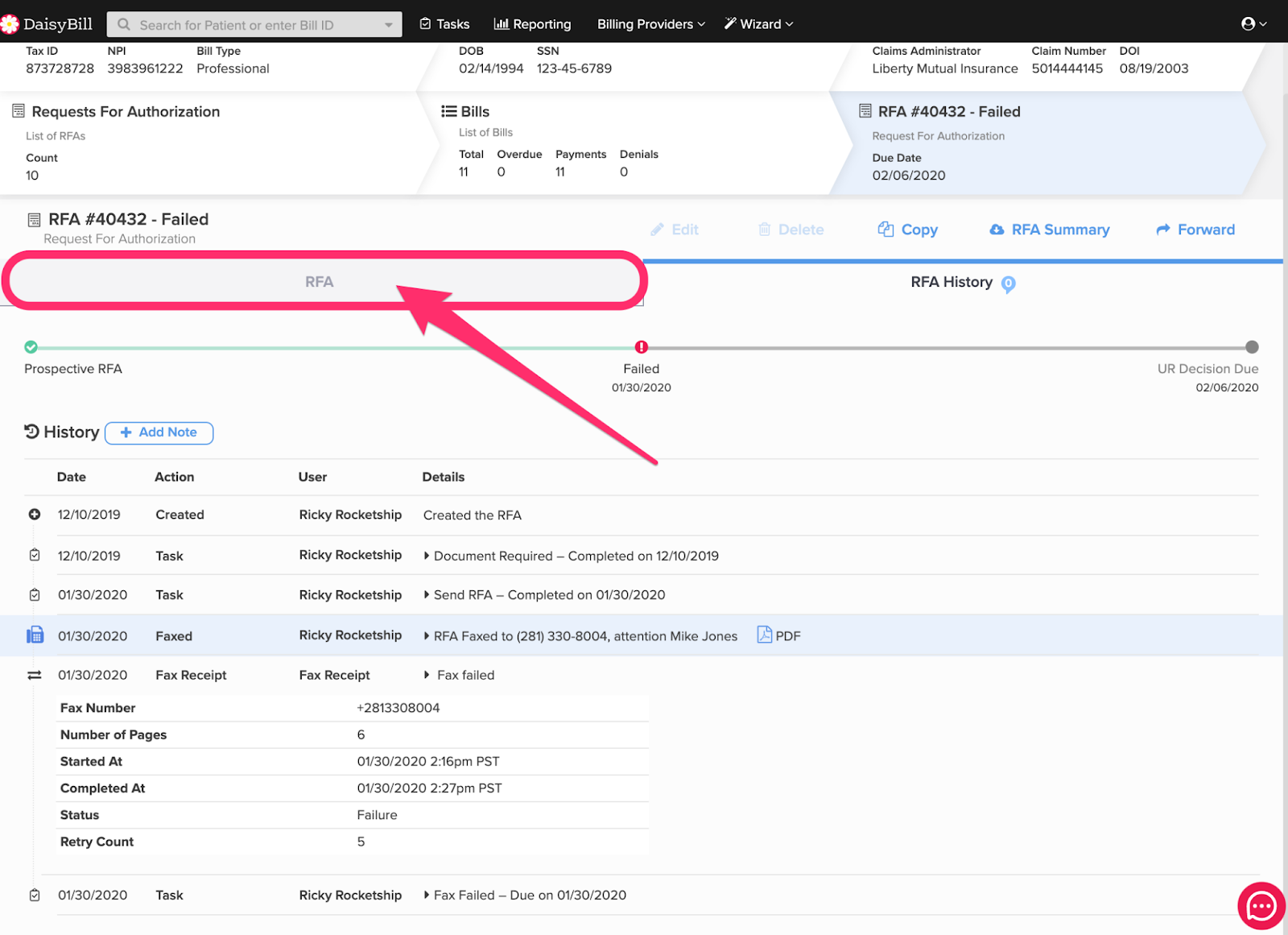 Step 4. Click 'Send' to resubmit the RFA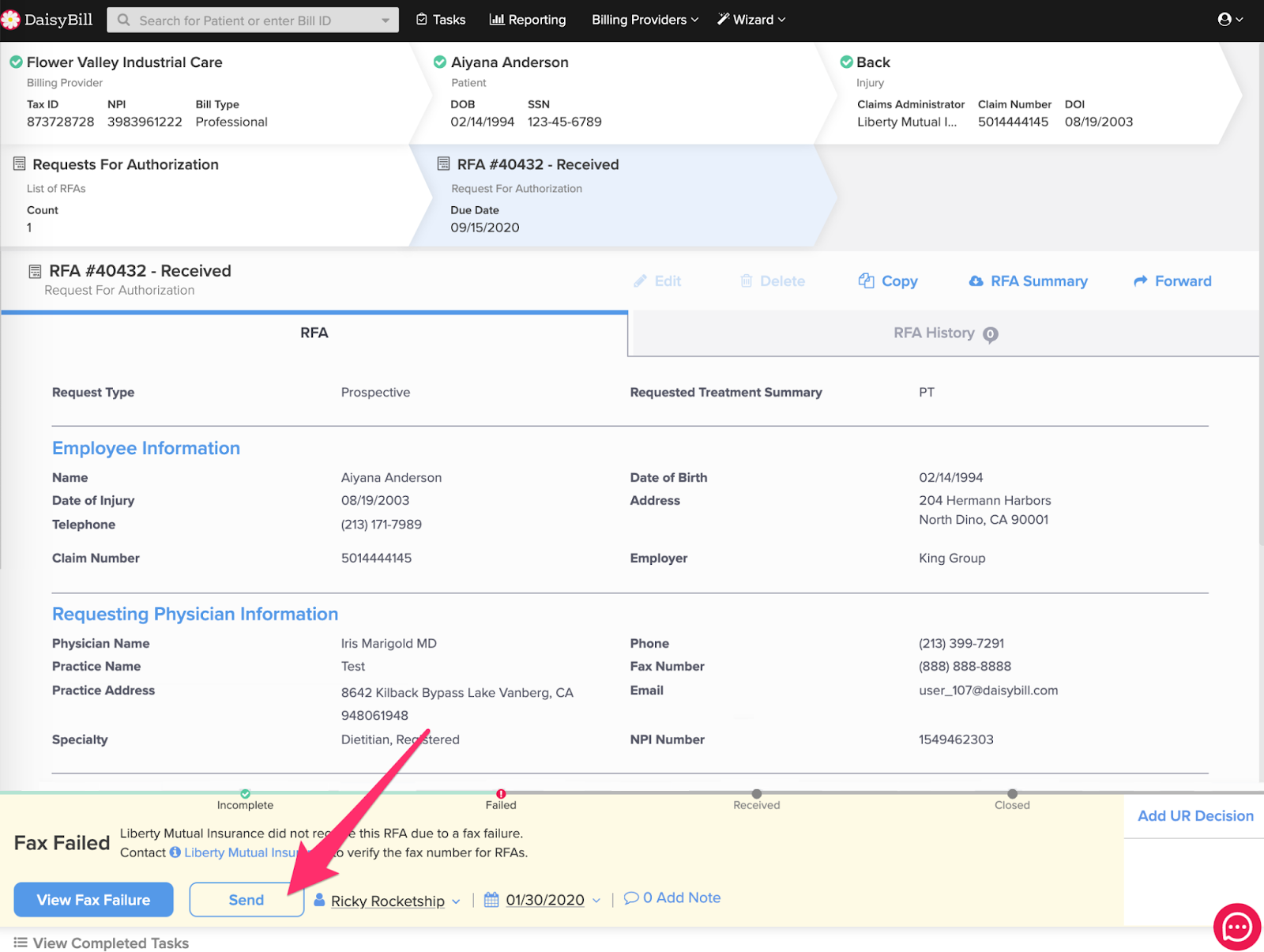 Step 5.
Verify or update the destination before sending the fax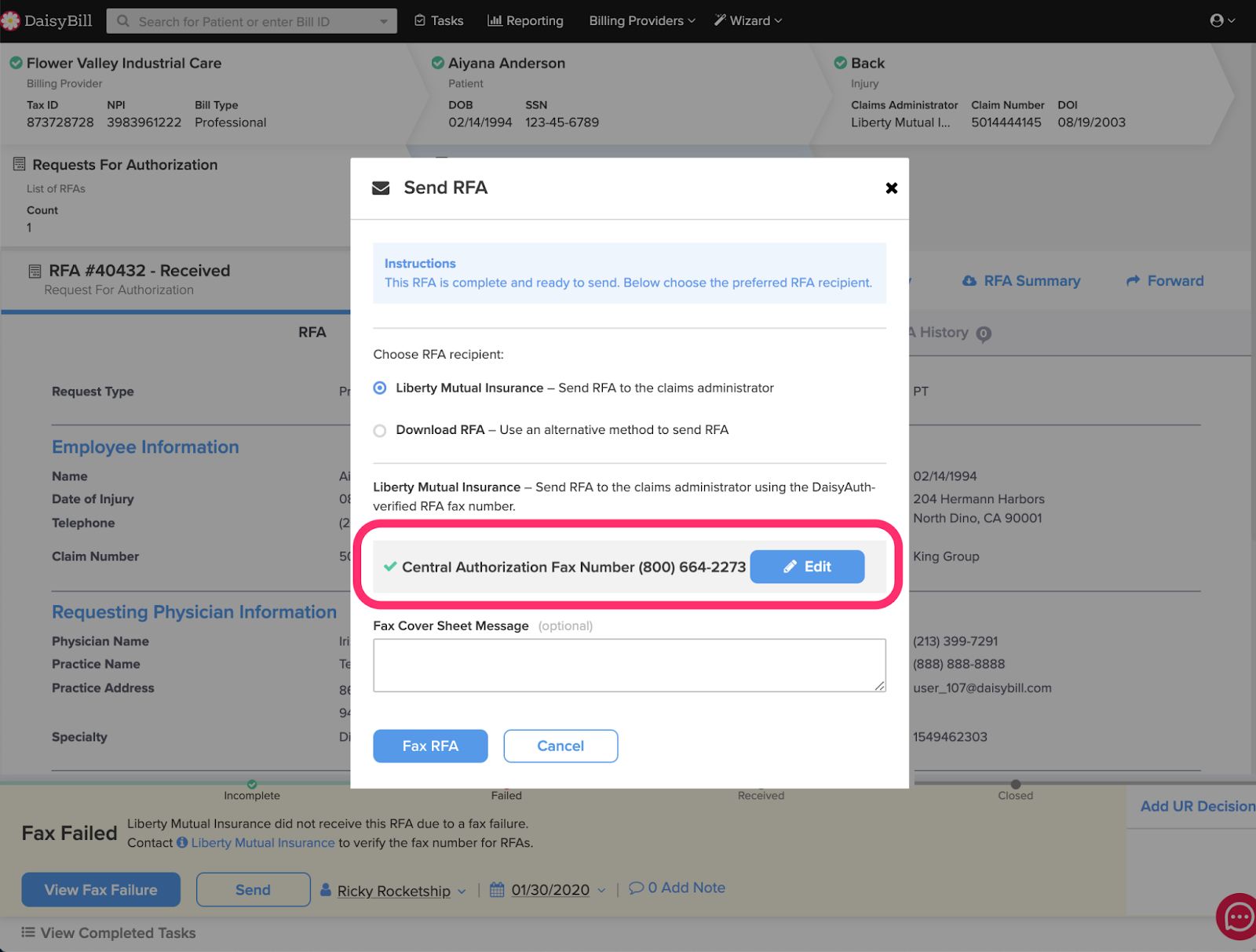 Step 6. Click 'Fax RFA' to resubmit the fax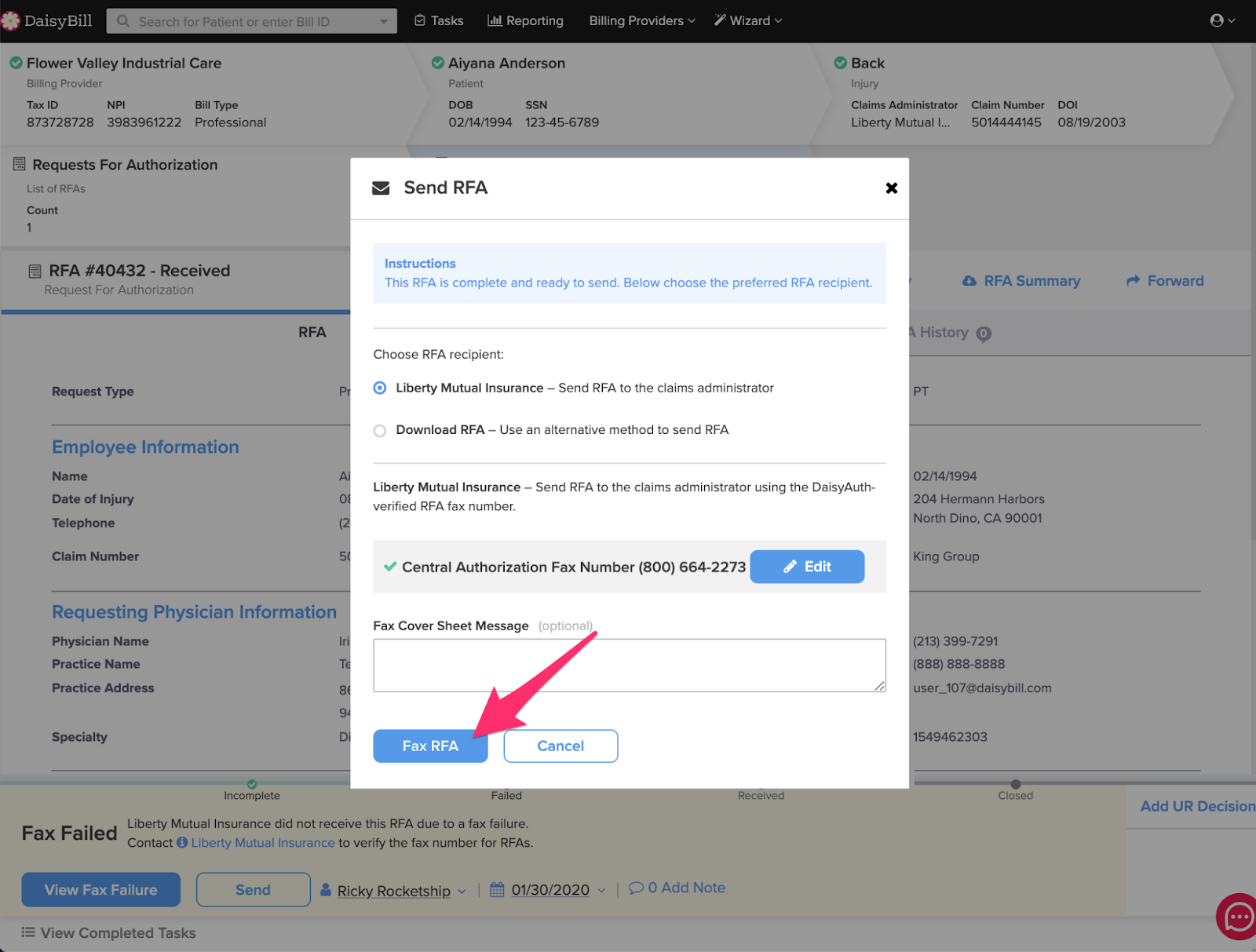 It's that easy!