Billing Templates get your billing done even faster.  Billing Templates automatically populate bills with predesignated service line item information.
To create Billing Templates, click Billing Providers on the navigation bar, then select Manage Billing Providers. Click the Custom Settings tab, then click the Billing Templates card.  Only Organization Admins can access Manage Billing Providers, so make sure you're authorized. For more information, see the Help Article: NCPDP Billing Templates.
Step 1. From the Injury Page, click 'Add' under 'Bills'
The number in parentheses indicates the total number of bills entered for the patient's injury.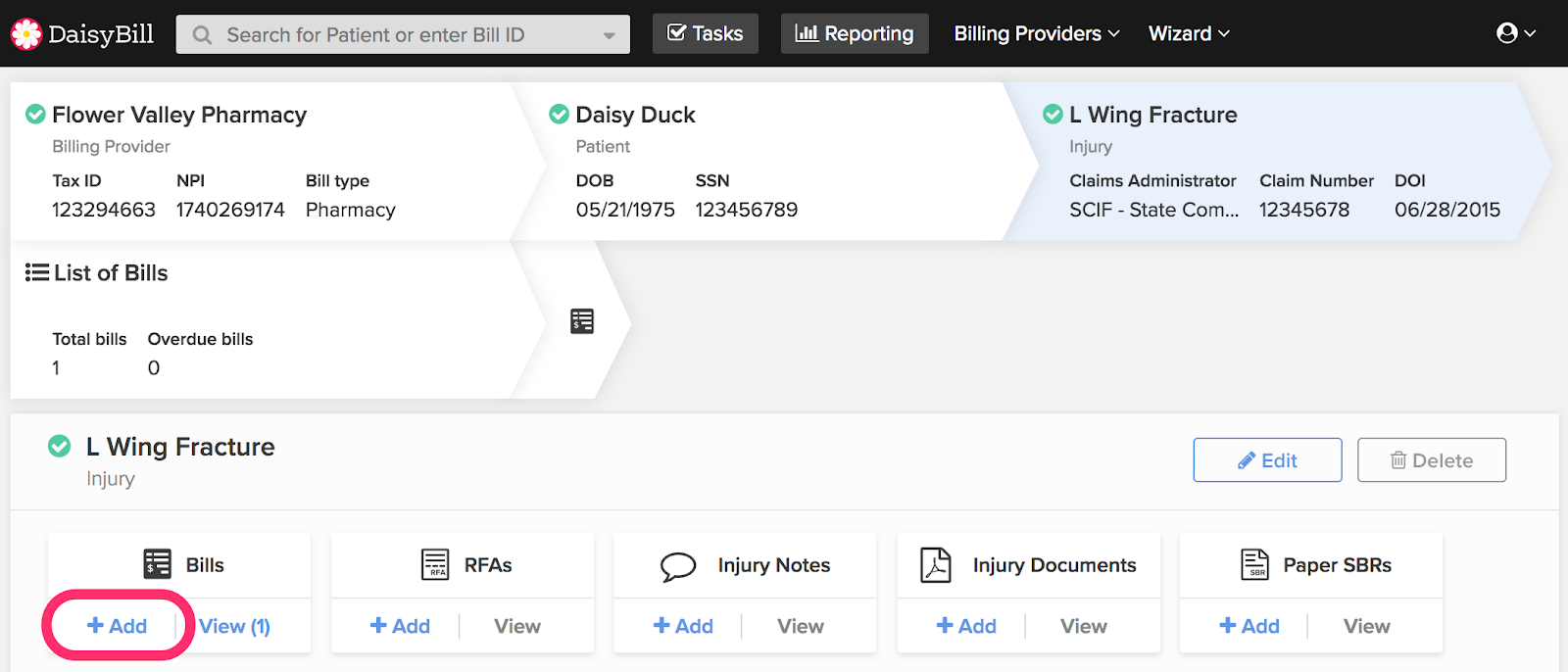 Step 2. Select 'Billing Template' and click 'Apply'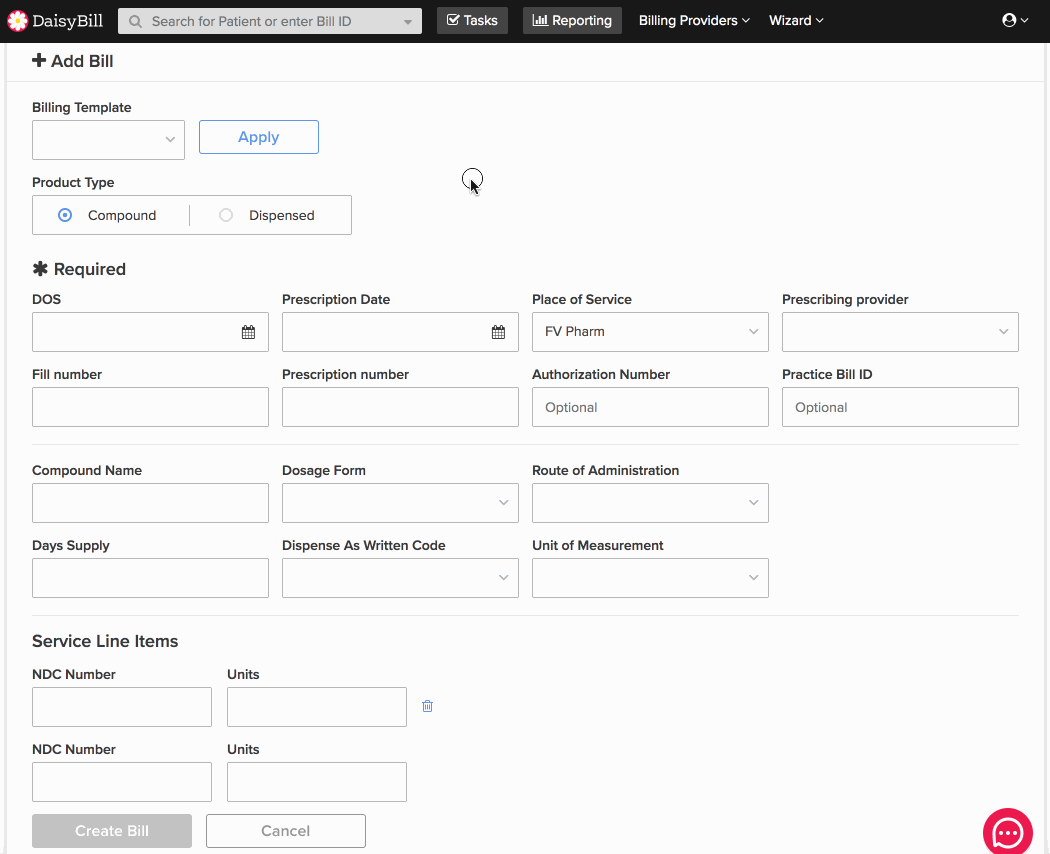 Step 3. Enter additional Required fields for the Bill, then click 'Save Changes'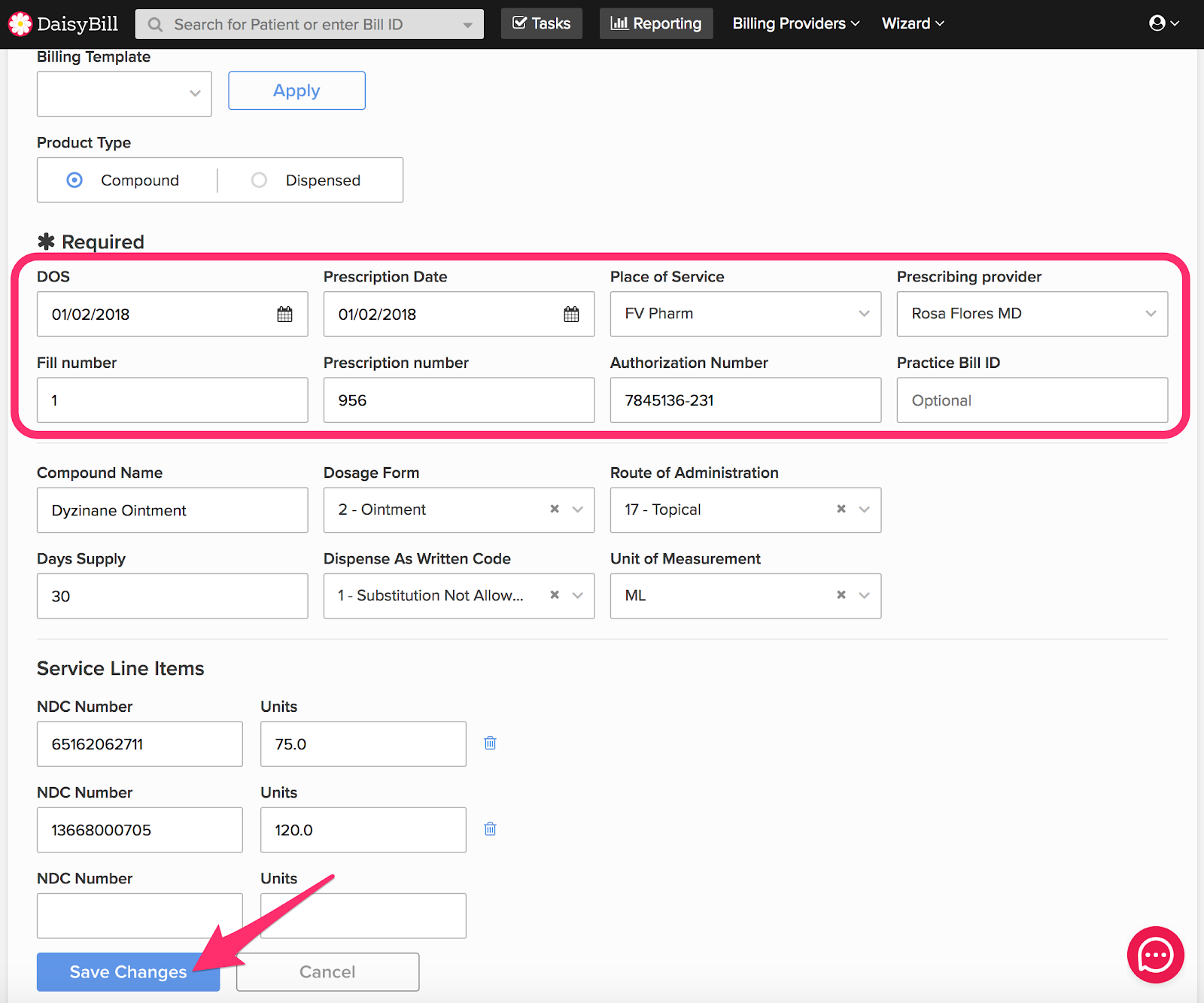 Onward with beautiful billing!