When creating an RFA, if the Requesting Physician signature is not on file, a yellow notification will appear. Read on to learn how to add a Requesting Physician signature!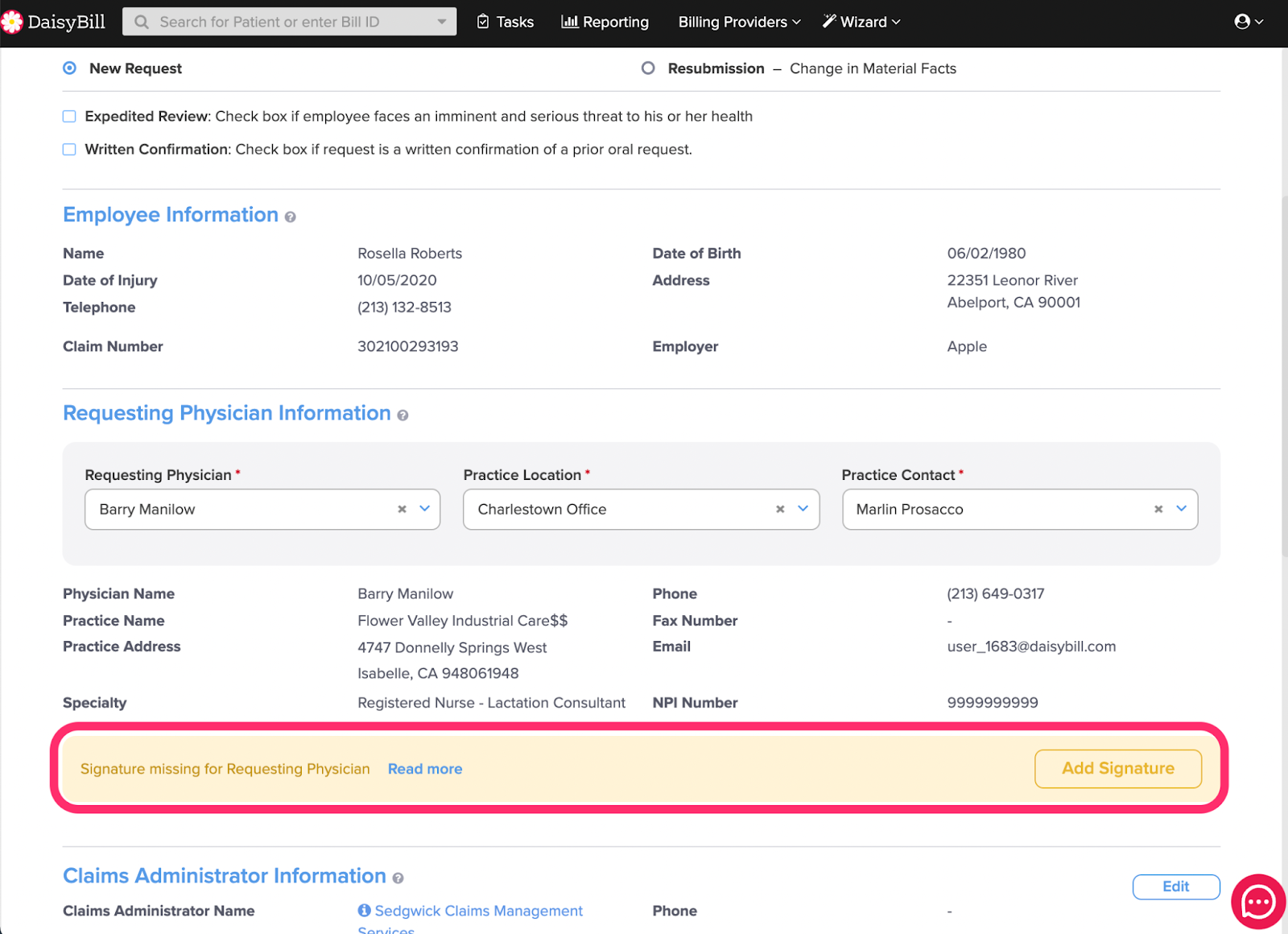 Step 1. Click 'Add signature'
A new module will open in your browser directing you to edit the details of the Requesting Physician listed on the RFA.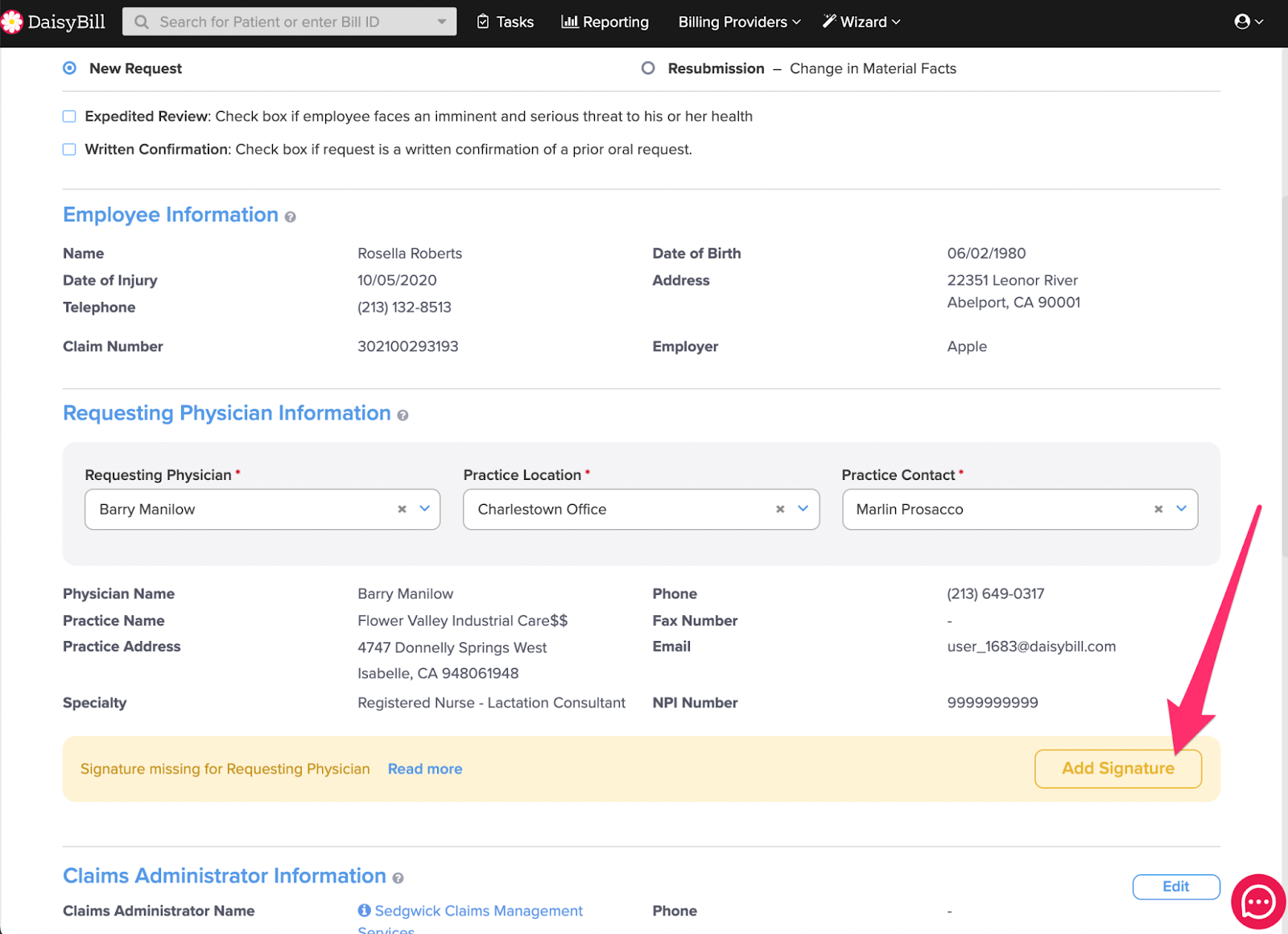 Step 2. Drag the signature into the 'Signature' box
You can also click 'Upload' to locate the file on your computer.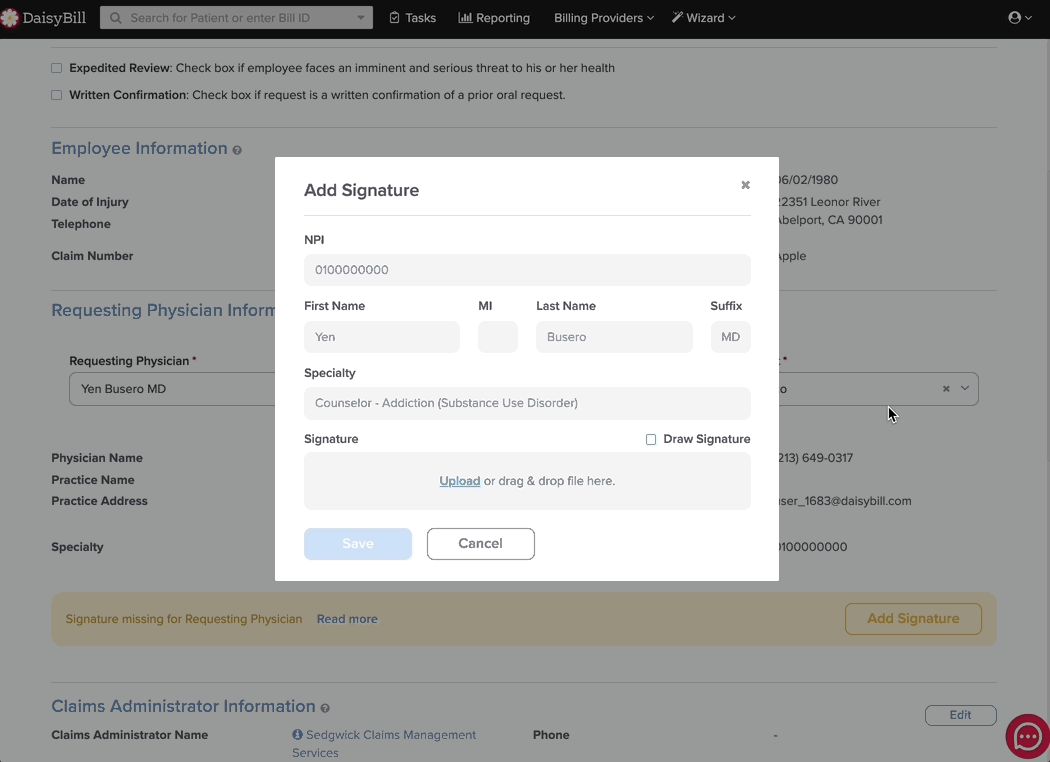 Alternatively, click Draw signature to draw a signature with your mouse.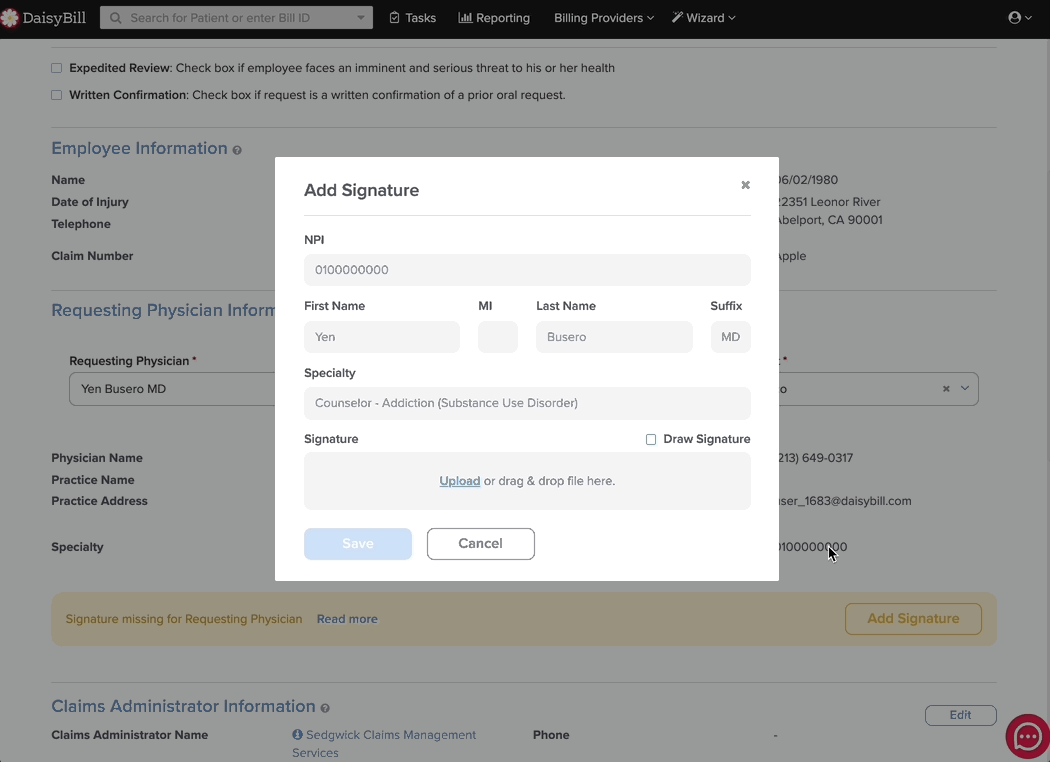 If you need help with the signature, feel free to email the signature in any file format to support@daisybill.com. When the signature is formatted and uploaded, daisyBill will send you a confirmation email.
Step 3. Click 'Save'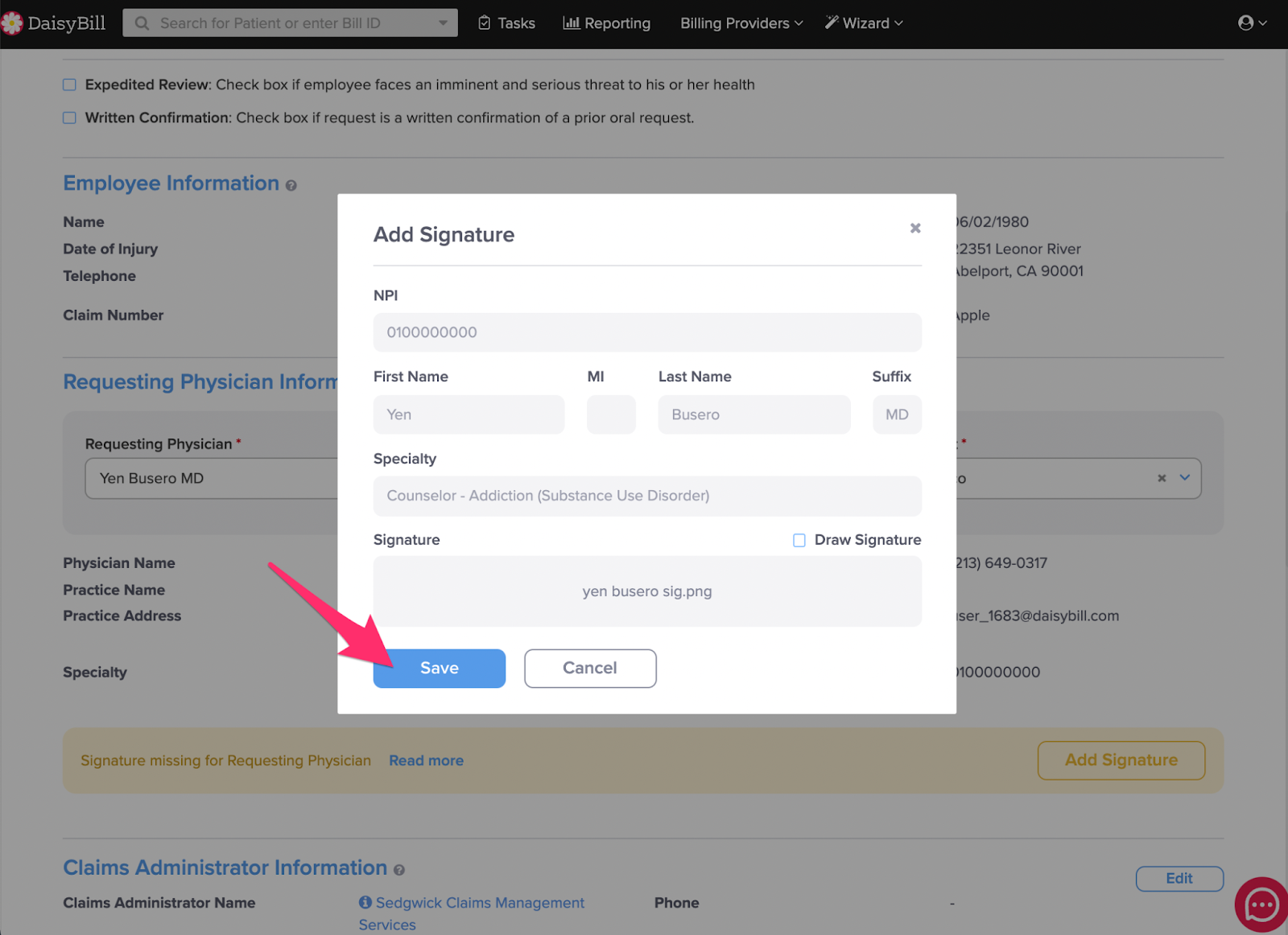 You will be navigated back to the RFA. The yellow notification will be gone now and you may continue working on the RFA.
Great job!