The Accounts Receivable report provides customizable ways to view your comprehensive A/R reporting.
Here's how it works.
Step 1. On the Navigation Bar, click 'Reporting'
Only users with the Role of Reporter or Administrator have this button.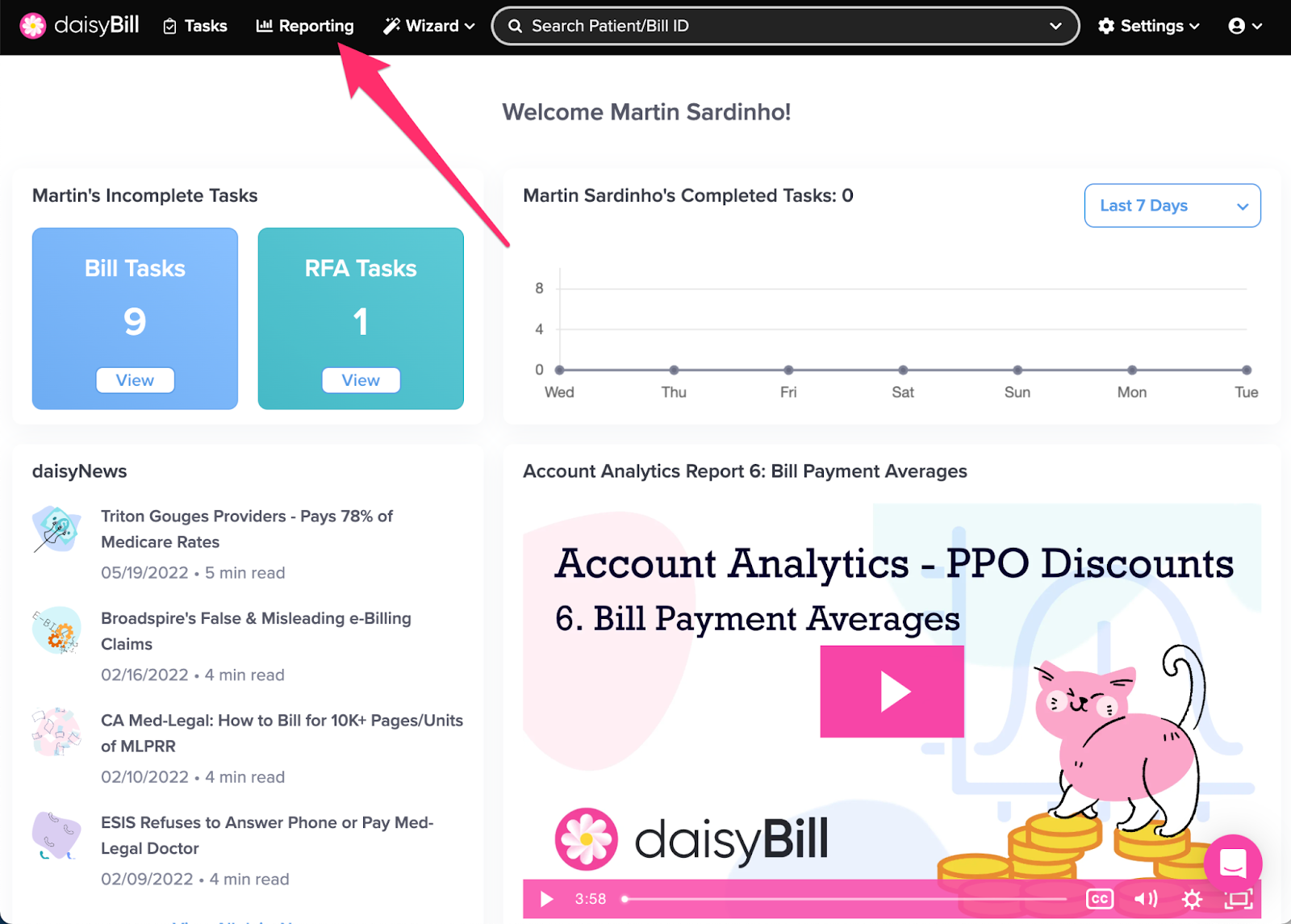 Step 2. Click the 'Accounts Receivable' card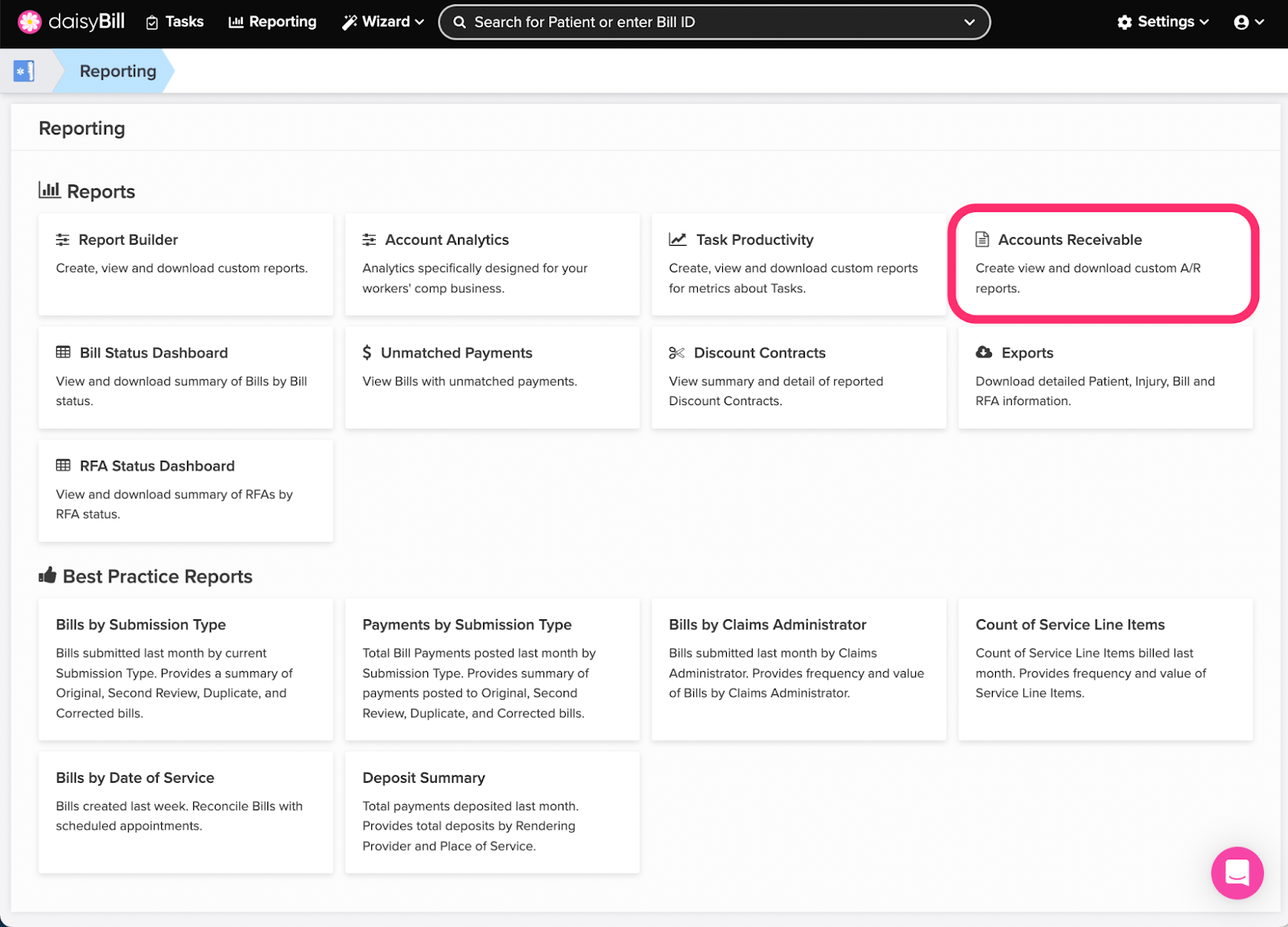 Step 3. Optional: Select an additional 'Column' to display
Select one from:
Claims Administrator

Billing Provider

Rendering Provider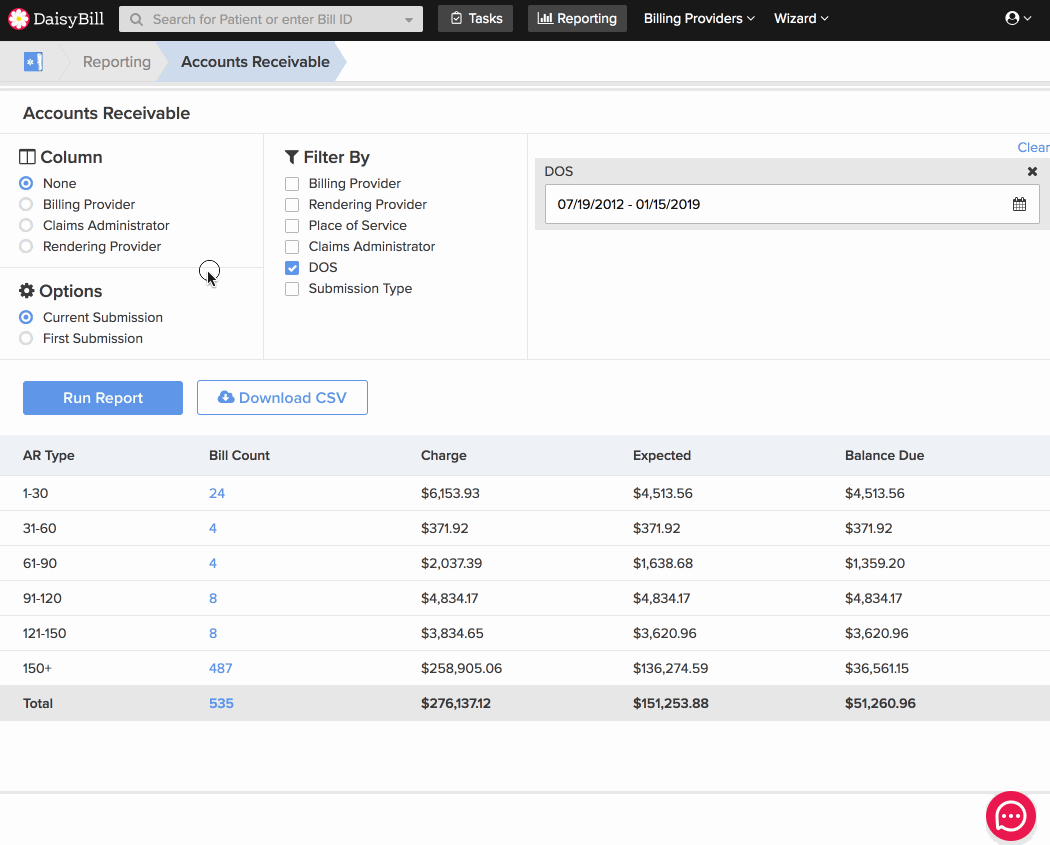 Step 4. Select 'Options'
For bills with multiple submissions (Original, Duplicate, Second Review), A/R data can be based on either:
Current Submission

- date of most recent submission of the bill

First Submission

 - date of the first submission of the bill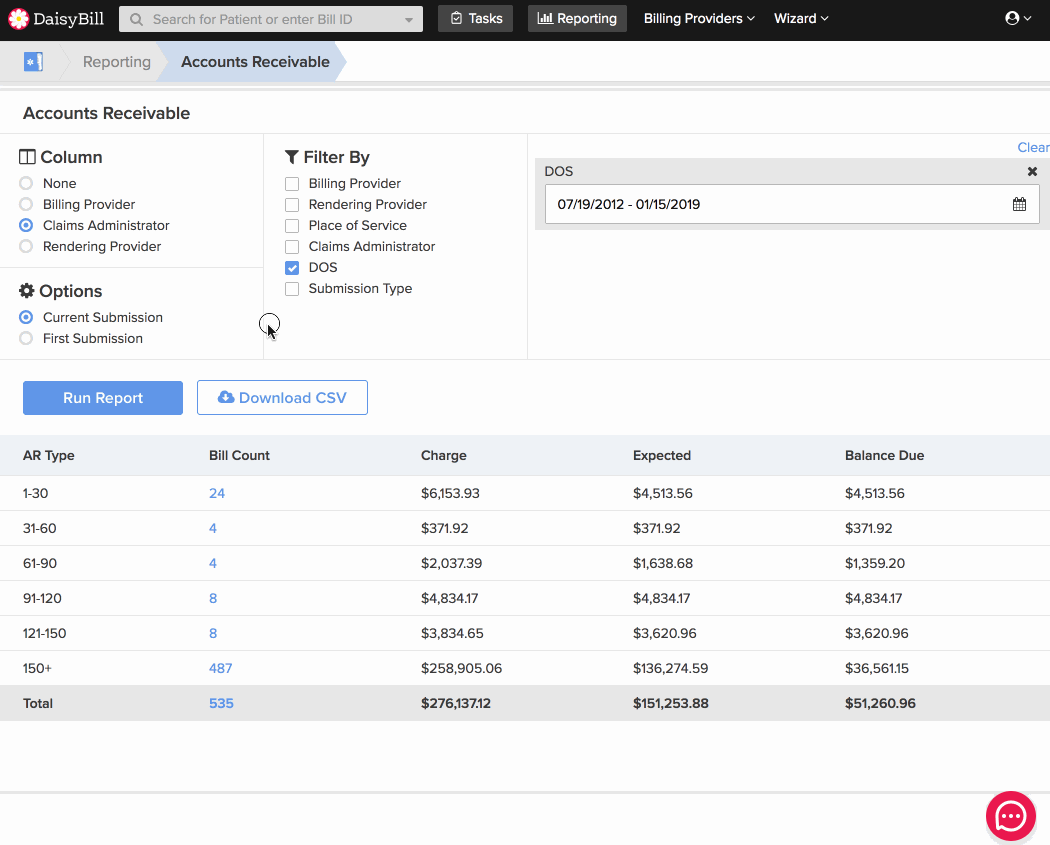 Step 5. Optional: Select one or more 'Filters'
Filters limit results.  Add a Filter to limit results by Billing Provider, Rendering Provider, Place of Service, Claims Administrator, Date of Service, and/or Submission Type.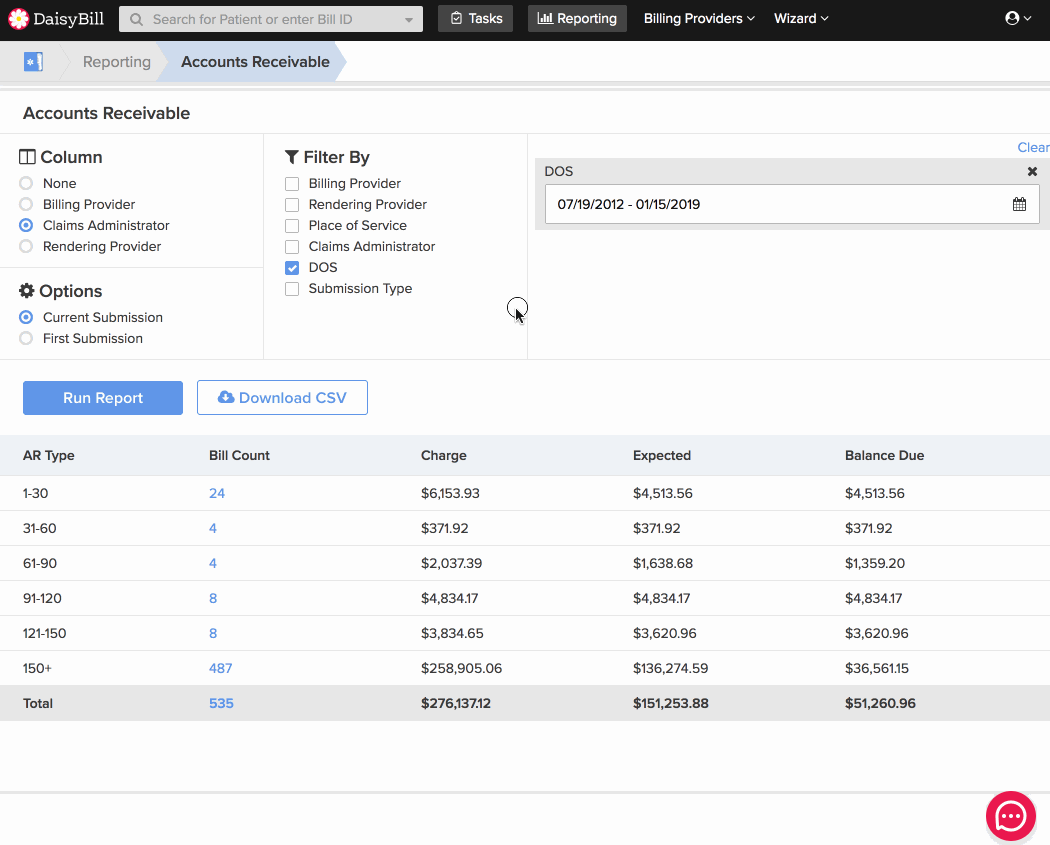 Step 6. Click 'Run Report'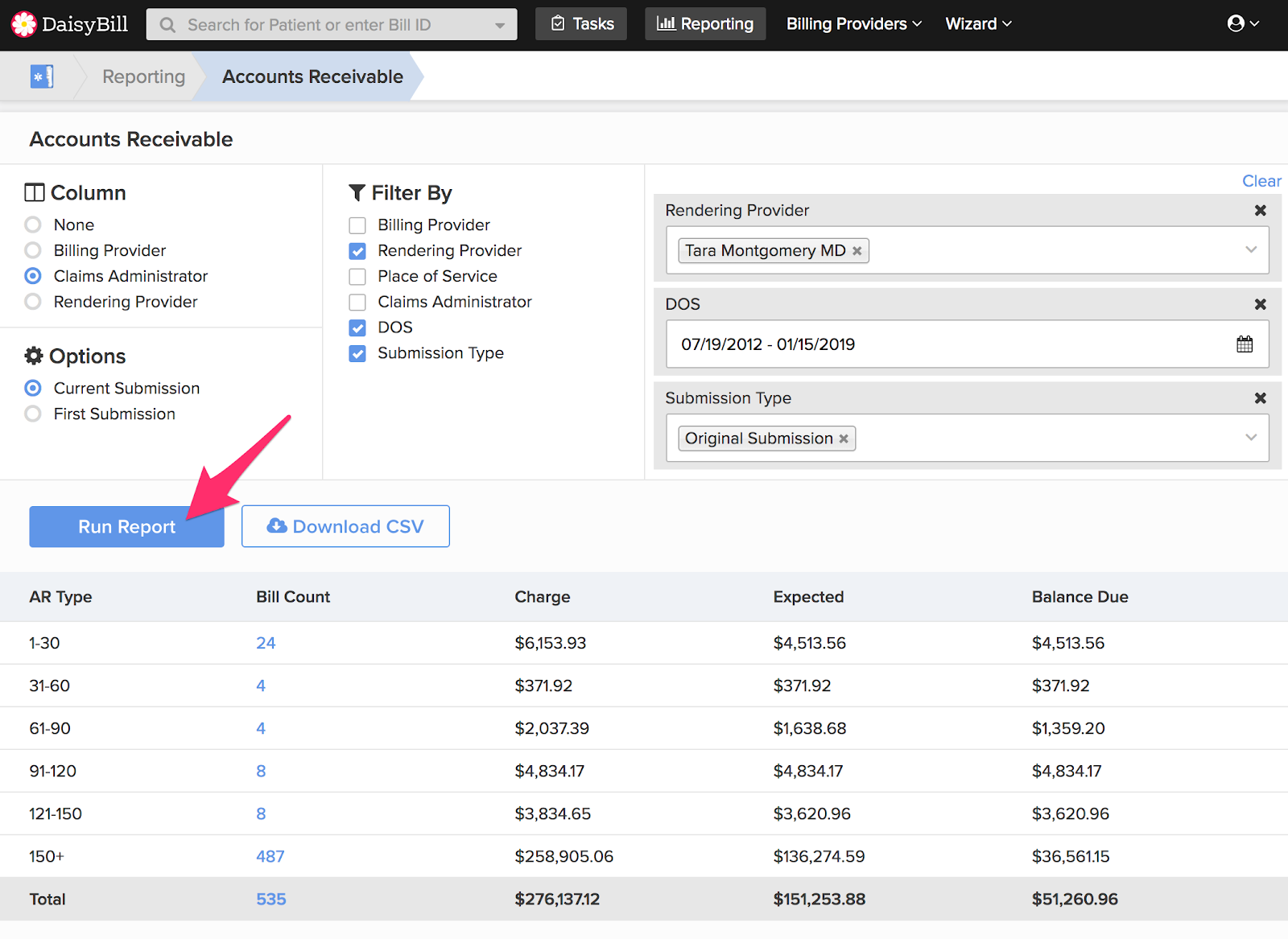 Step 7. To download report click 'Download CSV'
CSV is a universal spreadsheet format that can be opened using any spreadsheet program.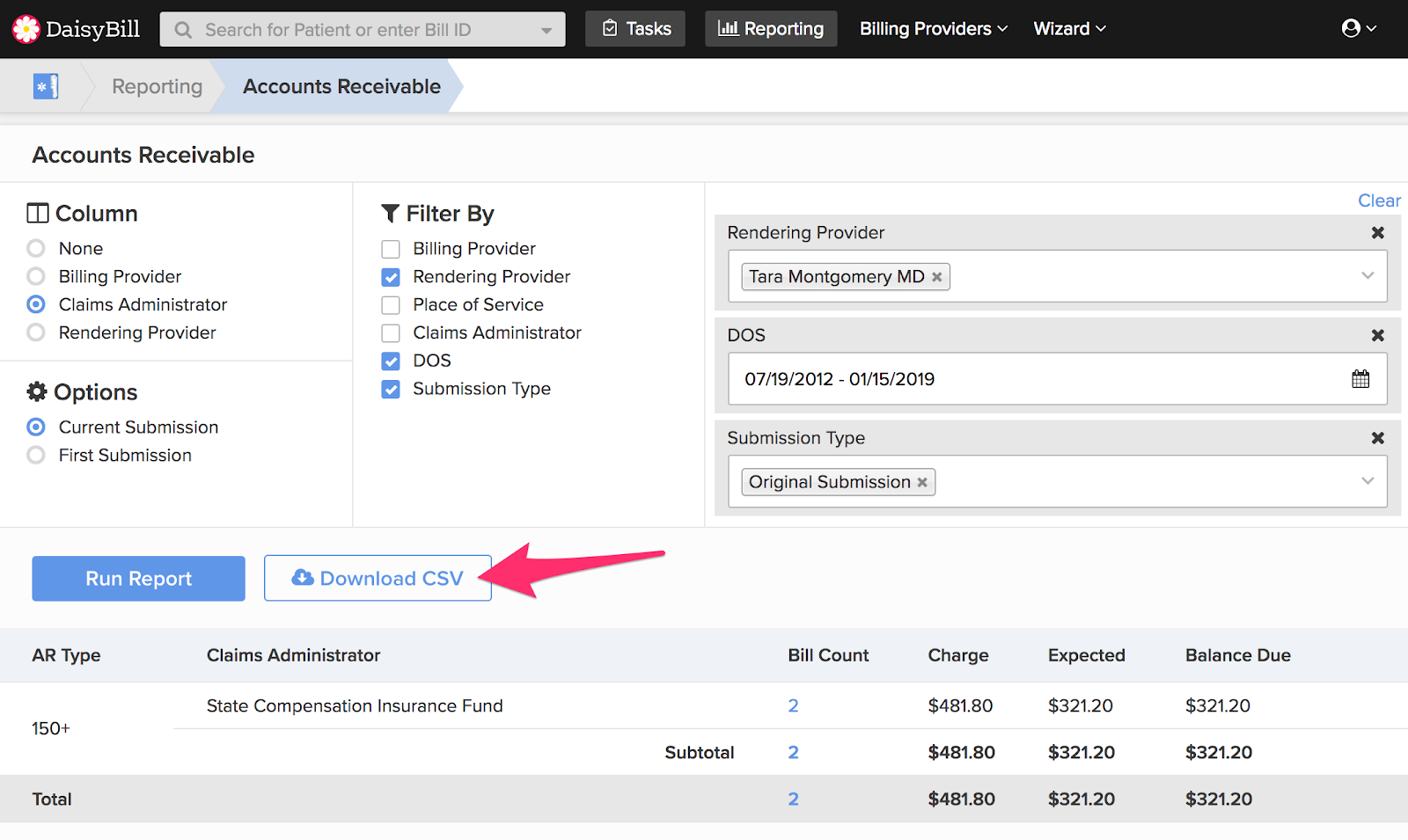 Step 8. View detail by clicking on 'Bill Count'
Step 9. Customize detail by adding or removing 'Columns' and clicking 'Run Report'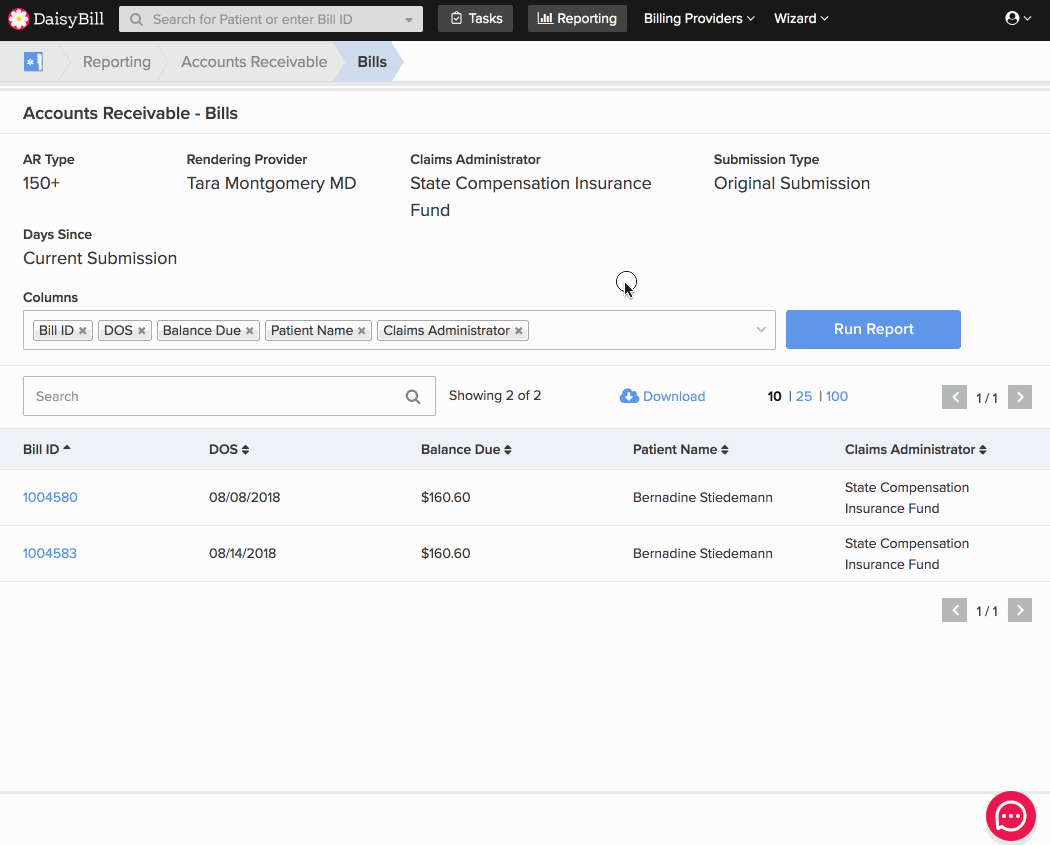 You're a pro daisyBiller now!