Yes, daisyBill even makes bill submission easy. Here's a guide to smart submission with daisyBill.
For California claims administrators
Via daisyBill is always the best choice. daisyBill's extensive database includes both electronic and fax routes for every claims administrator in California. We know precisely the best way to get you paid the fastest.
For other payors (e.g., direct to employer, out-of-state administrators)
Choose Fax or Download PDF.
Fax

 allows you to enter a fax number and attention (name) of an alternative recipient for the Bill and Supporting Documents.

Download PDF

 creates a downloadable document for mailing that includes NCPDP, uploaded supporting documents, and daisyBill's famous Bill Submission cover sheet.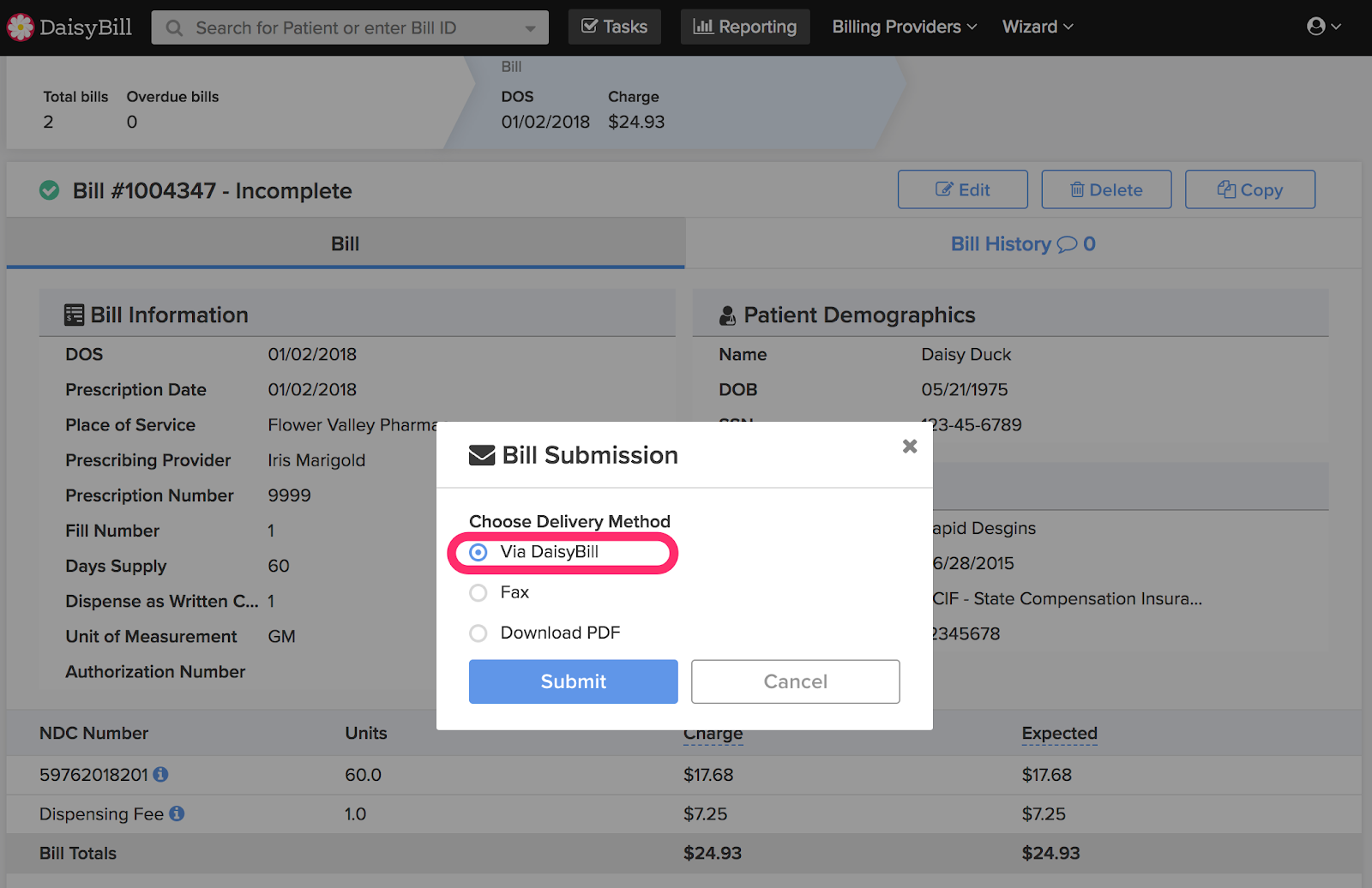 And that's it. Happy daisyBilling!