Wizard Subscription Billing and Invoices Explained
Update Billing Information, view Invoice History, or cancel your Wizard subscription from the Billing and Invoices page.
Step 1. On the navigation bar, click your 'User' icon, then select 'Invoices'

A. To update your Billing Information, click 'Show Payment Info', then click 'Update Billing Info'
Billing Information can be updated at any time. New billing information will be used starting on date of next renewal.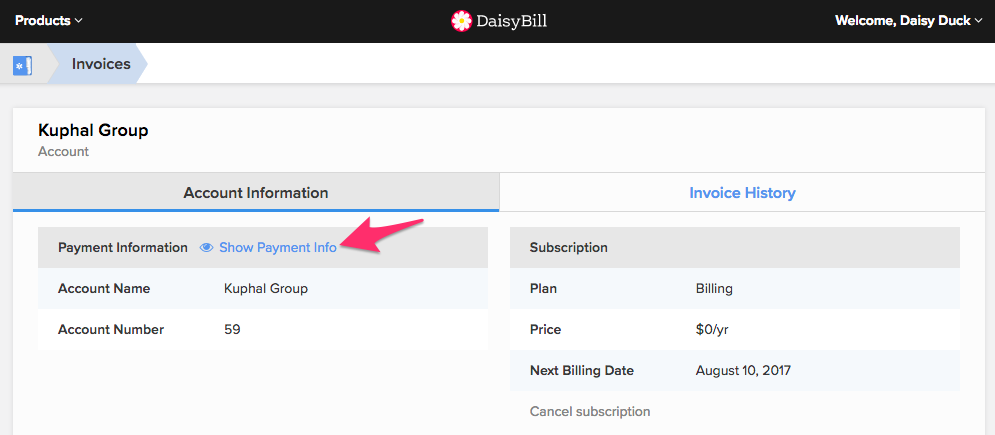 B. To update an 'Invoice Contact', click the 'Edit' icon

C. To view the 'Invoice History', click the 'Invoice History' tab
Click an 'Invoice Number' link to view and print copies of invoices.

D. To cancel your subscription, click the 'Cancel Subscription' link, then confirm the cancellation
Access is terminated at your next renewal date. No prorated refunds will be provided. Re-start your subscription at any time prior to the renewal date by providing new billing information.
We hope that helps!