Can't find the patient you need using daisyBill's simple search? Try Advanced Search.
Additional search parameters include:
Patient Name

SSN

Date Of Birth

Practice Internal ID

Claim Number

ADJ Number

daisyBill Patient ID

Practice Bill ID

RFA ID
Step 1.  On the navigation bar, click the black arrow in the search field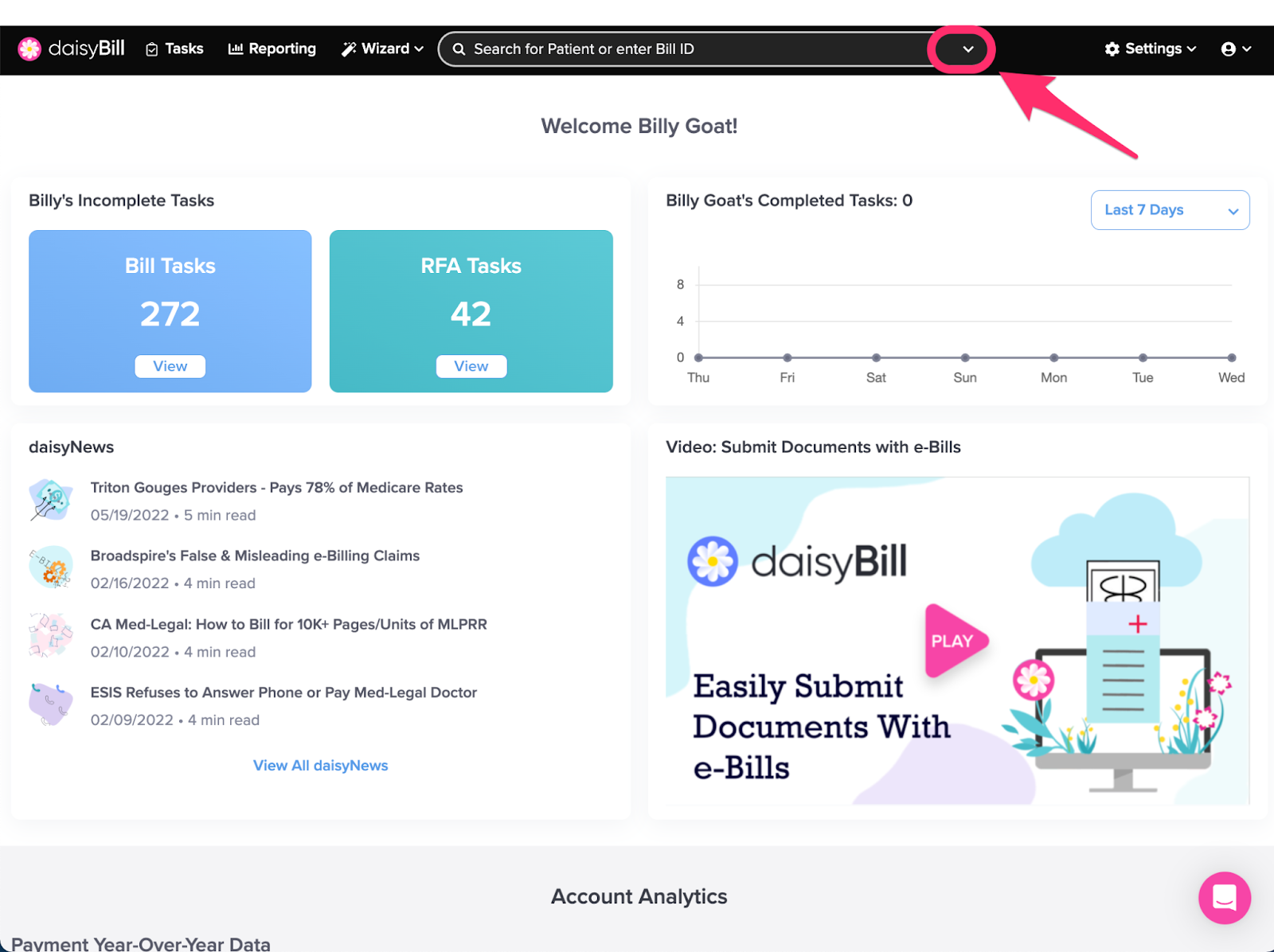 Step 2.  Enter the information in the appropriate section
Partial information returns all patients matching the information provided.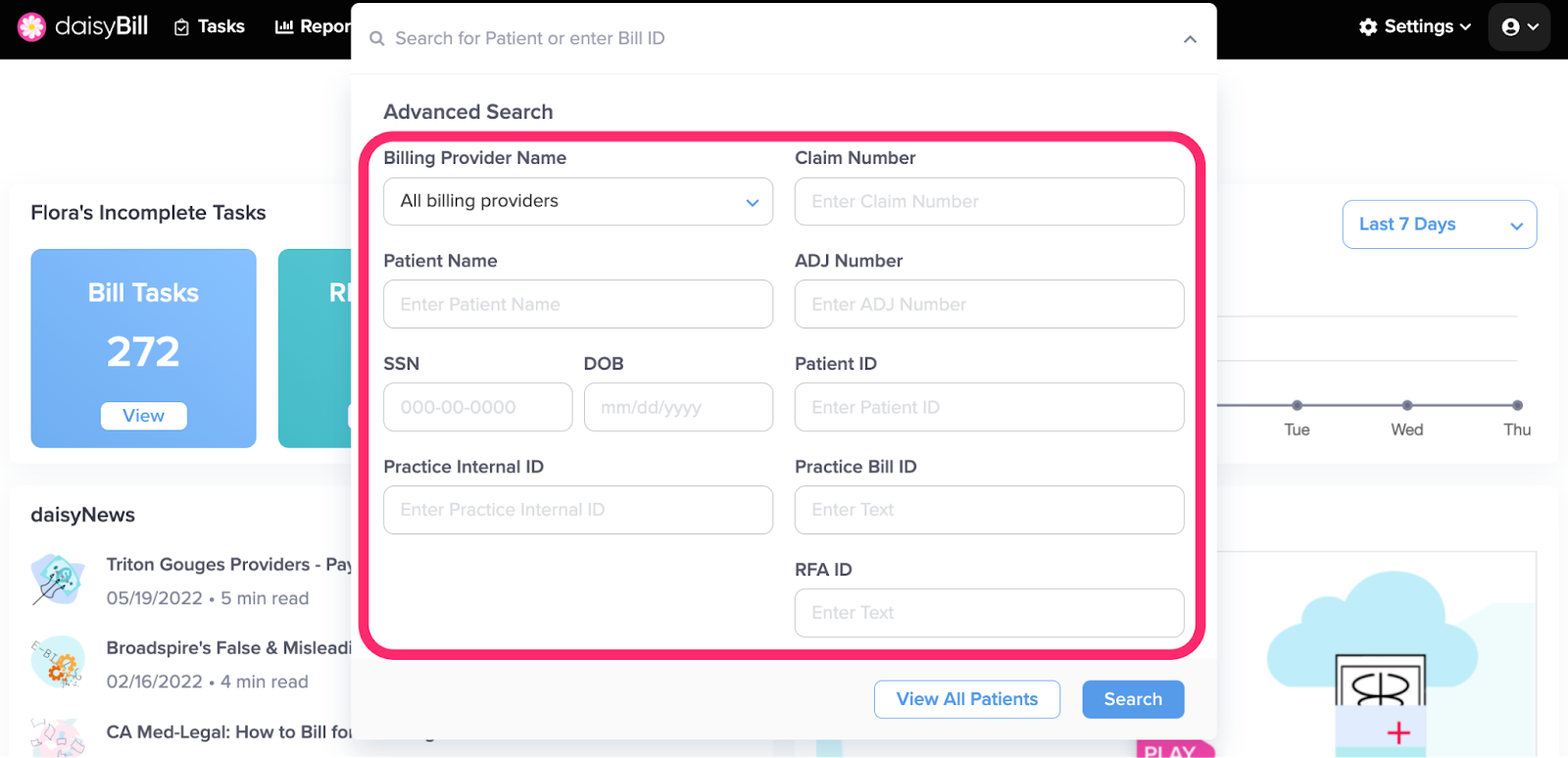 Optional: Click 'View All Patients' to view a comprehensive list of all patients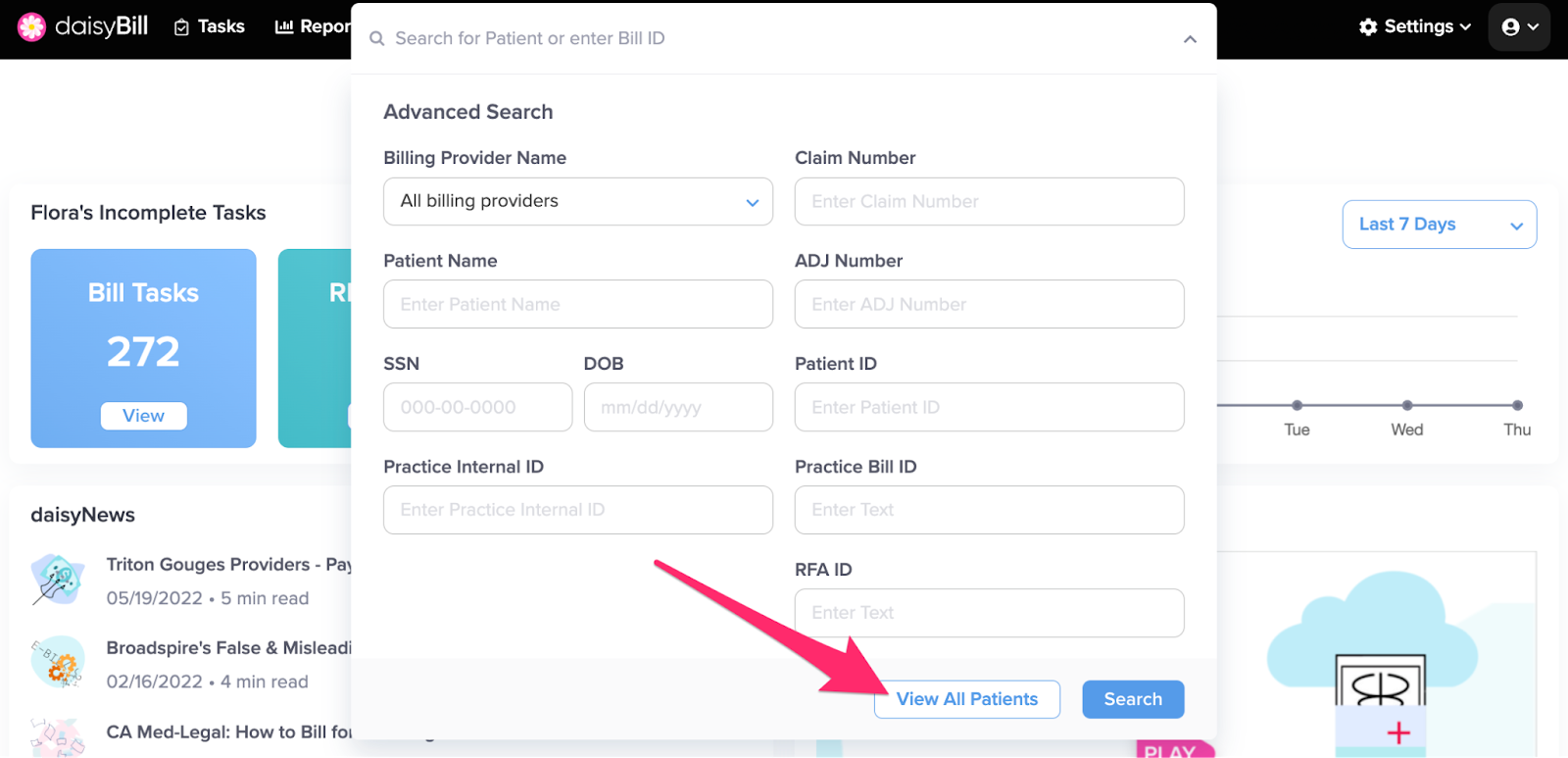 Step 3. Click 'Search'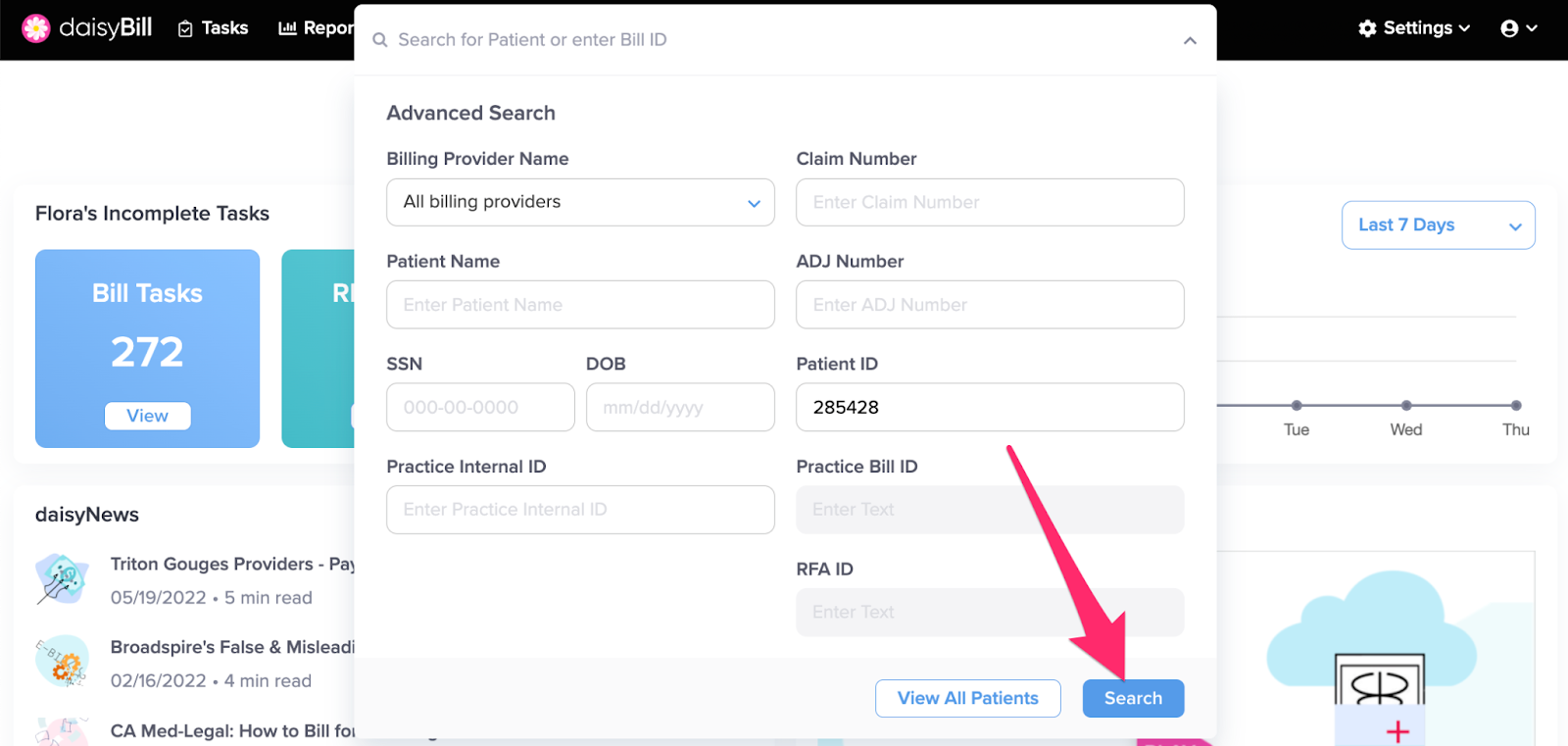 Step 5. From 'Patient Search Results,' select the correct patient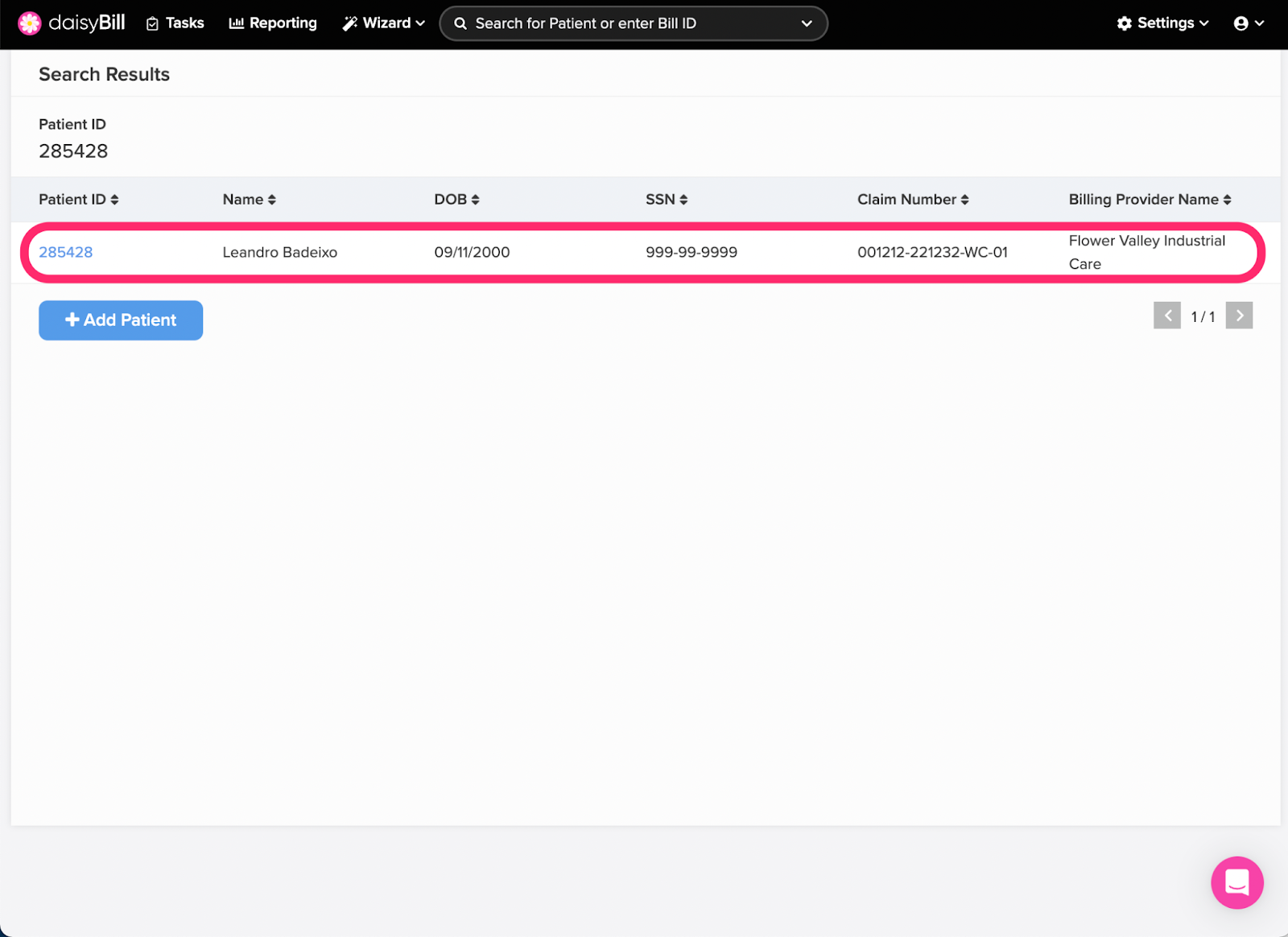 Voila!