When a Claims Administrator requires additional information to correctly route bills for processing, daisyBill automatically prompts a selection for the Payer on the Injury page.
Selecting the correct Payer routes your bills correctly and gets you paid quickly.
Step 1. From the Injury Page, select the 'Claims Administrator' from the dropdown
When a claims administrator requires additional routing information, daisyBill automatically supplies an additional required field: Payer.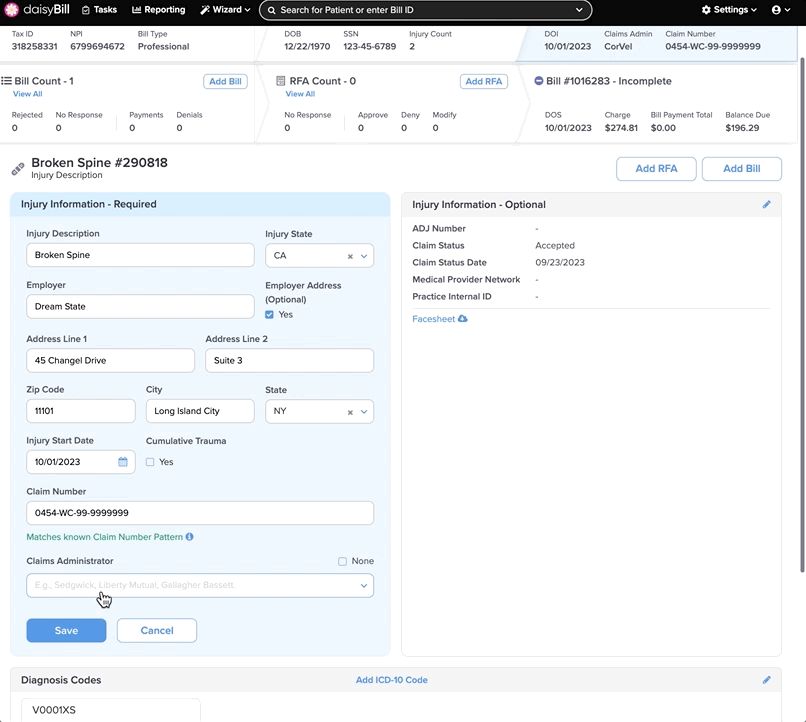 Step 2. To view all Payers, click in the 'Payer' field and scroll down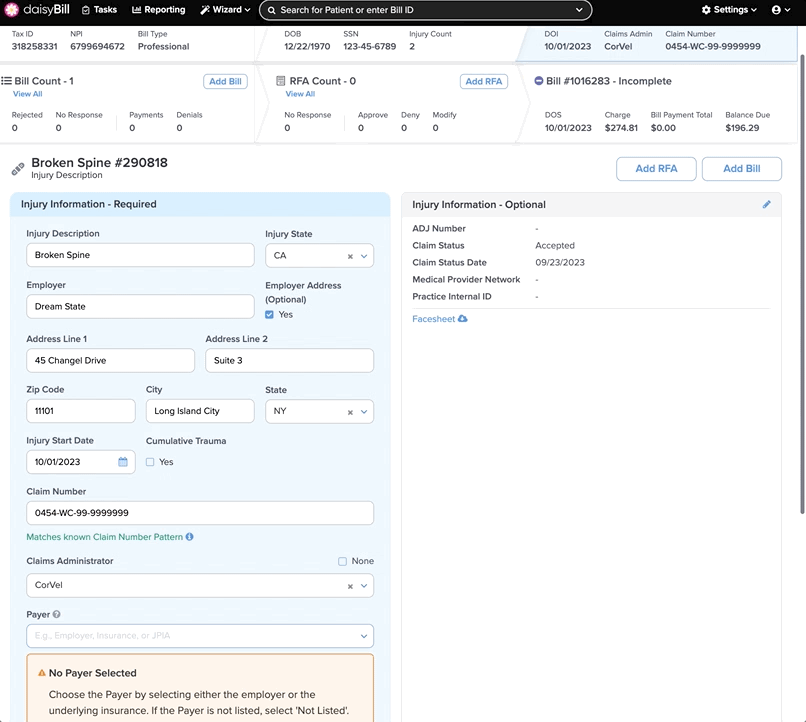 Step 3. To search for a specific Payer
,
 type the employer or payer name.
If the employer name or payer entity is not specifically listed, select Not Listed.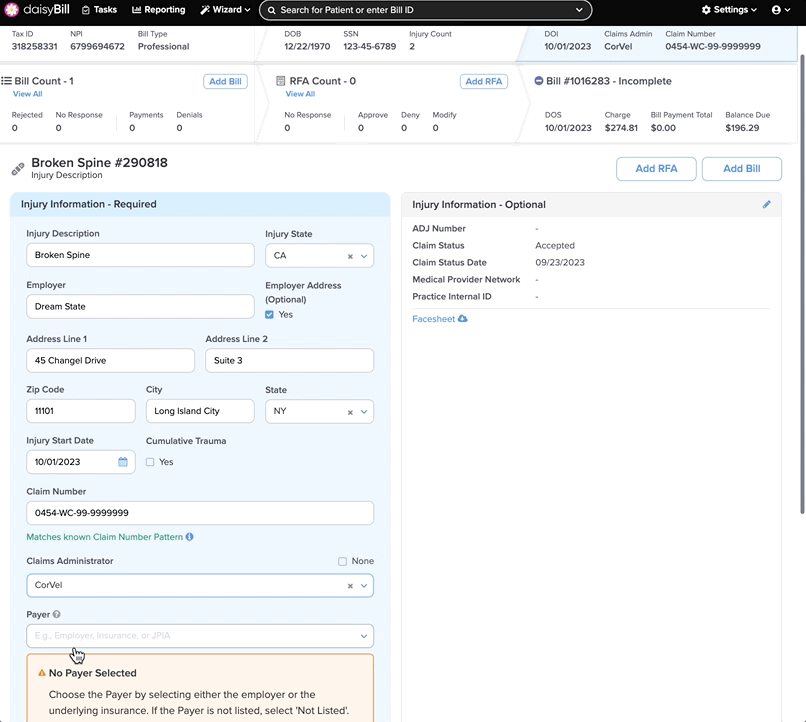 Now back to beautiful billing!