Need to track a user's productivity?
The Task Export is a quick way to view all the details of completed or created tasks during a custom specified date range.
Step 1. On the Navigation Bar, click 'Reporting'
Only users with the Role of Reporter or Administrator have this button.

Step 2. Click the 'Task Productivity' card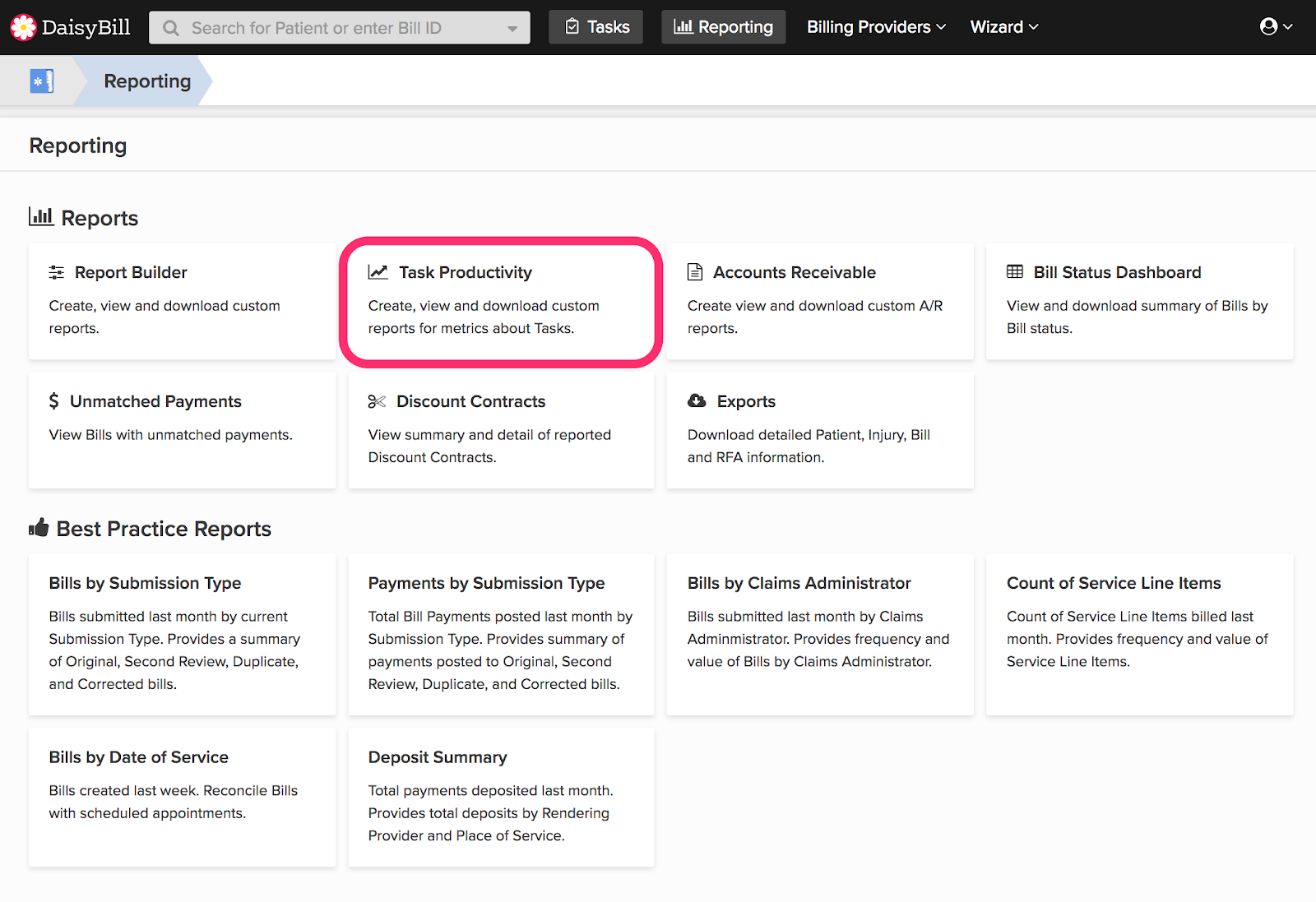 Step 3. Click the 'Task Export' card

Step 4. Multiple Billing Providers: Select one or more 'Billing Providers'
The Task Export defaults all Billing Providers in account.  Choose one or more Billing Providers to filter results to specified Billing Providers.
Step 5. Select 'Date Range'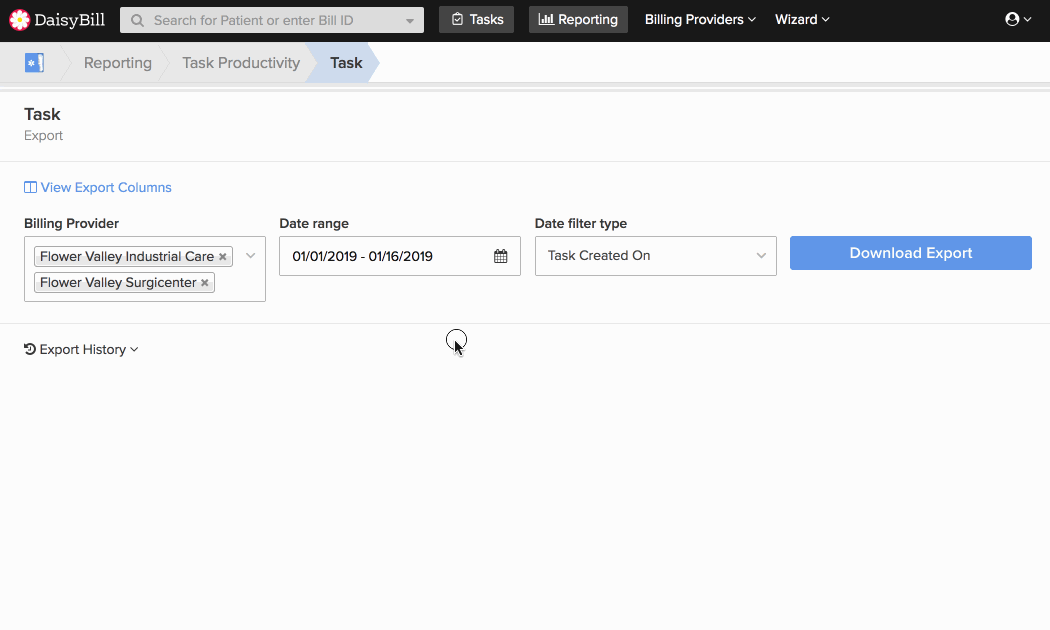 Step 6. Select 'Date Filter Type'
Task Created On provides all tasks created during Date Range.  Task Completed On provides all tasks completed during Date Range.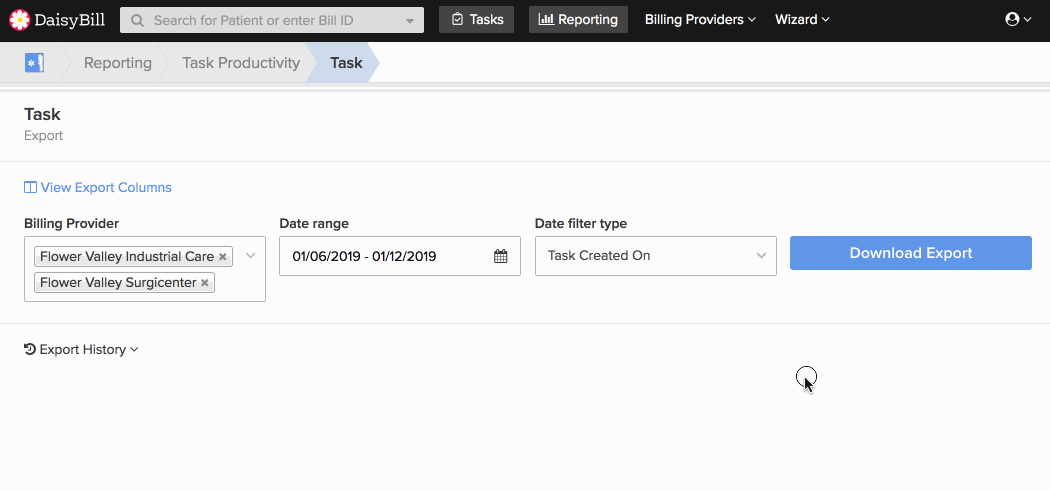 Step 7. Click 'Download Export'
The export downloads automatically to your computer when it's finished.

Step 8. To view Export History, click 'Export History'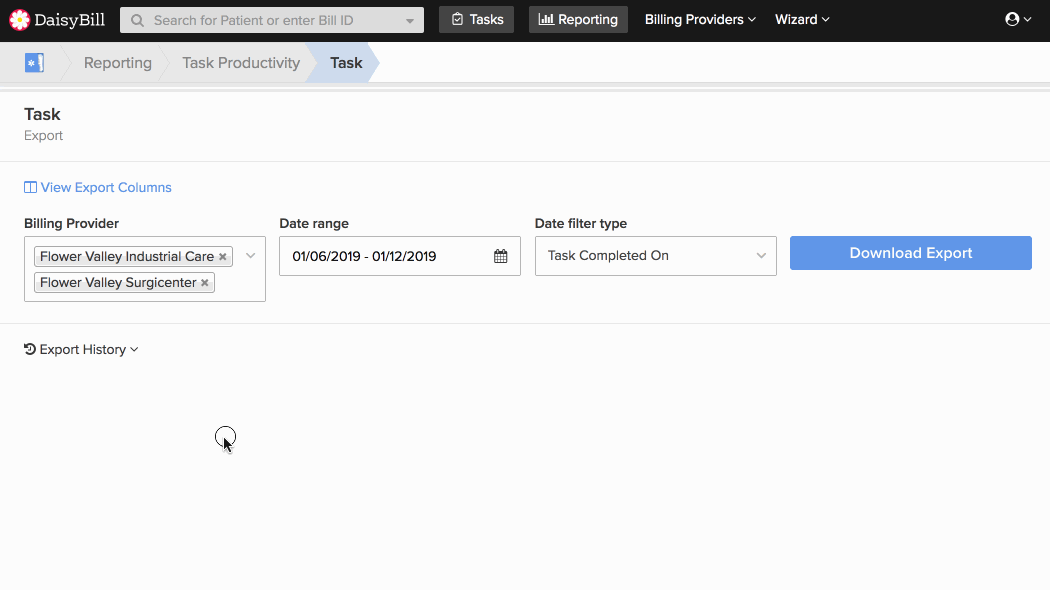 On to the next thing!