Need to enter multiple Modifiers for a single Procedure Code? Follow these instructions.
Step 1. Enter a Procedure Code, then enter and select a first Modifier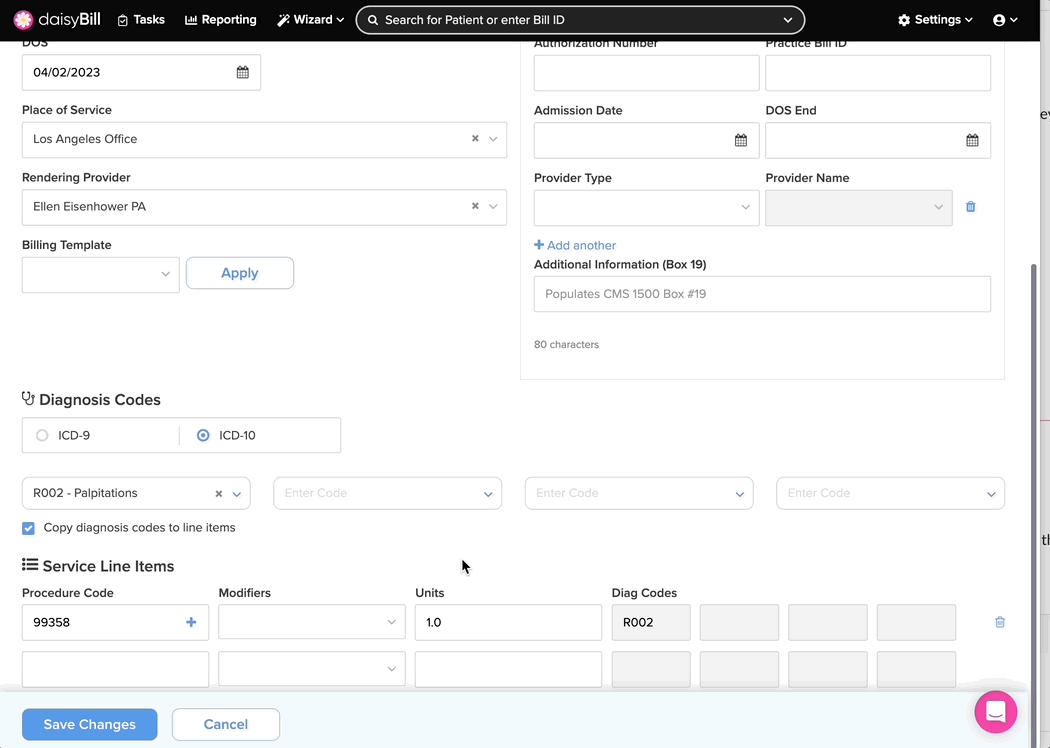 Step 2. Enter and select a second Modifier, then enter 'Units'
Do not separate multiple modifiers with separating characters such as commas. Select each modifier individually.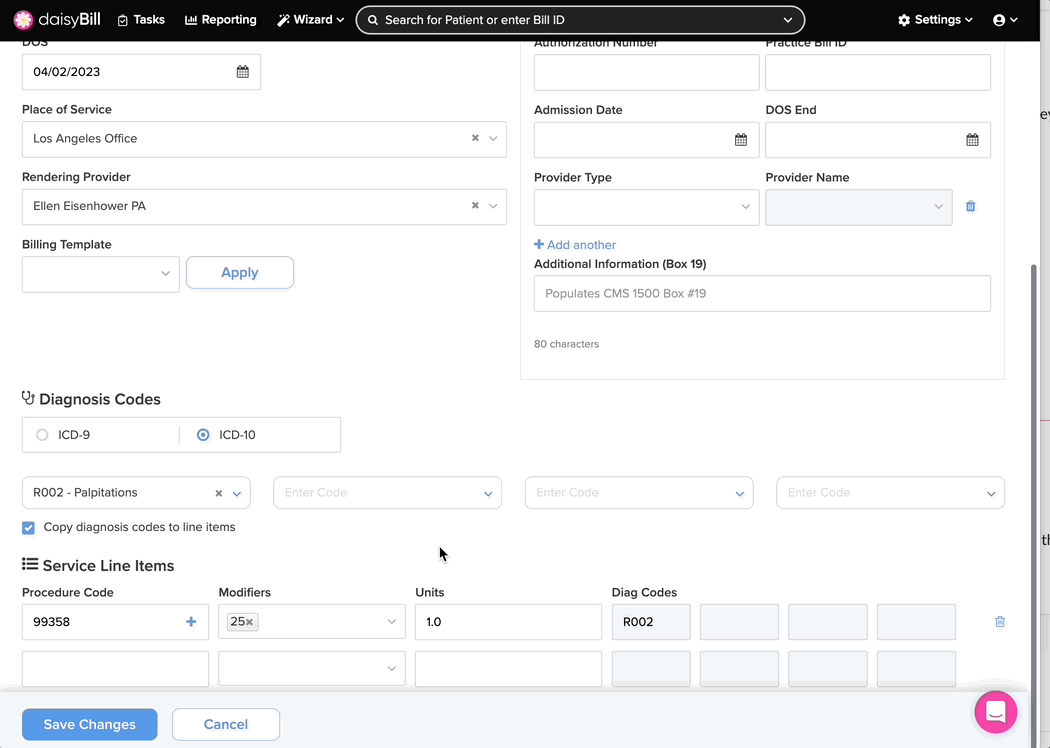 Step 3. Enter additional Procedure Codes, if applicable, then click 'Save Changes'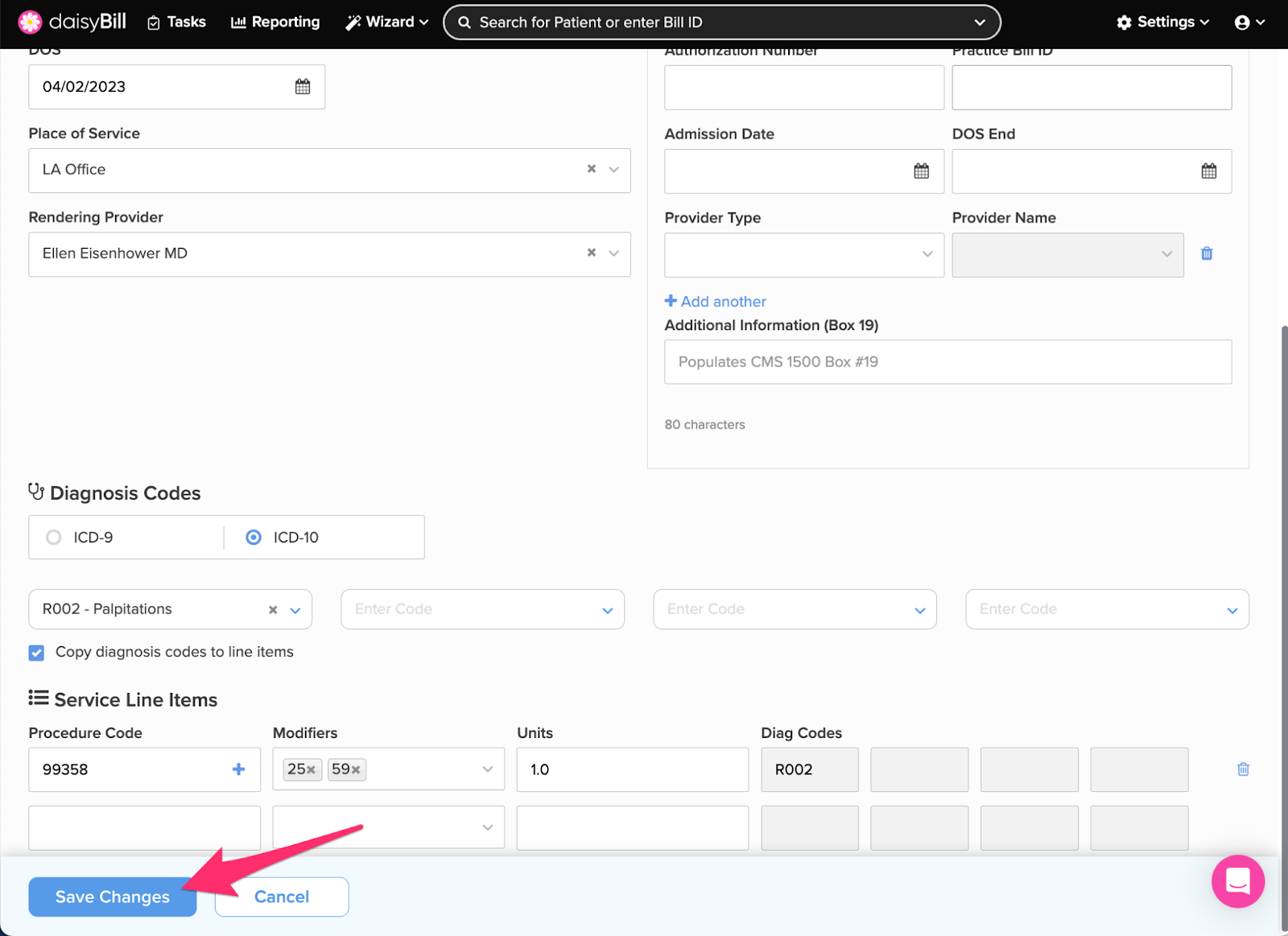 That was easy!