Use the Document Upload feature to upload documents directly to your daisyCollect billing team.
Step 1. From the navigation bar, click 'Billing Providers', and select 'Document Upload'

Step 2. Select appropriate Document Type
The Document Type must be selected before document(s) can be selected or uploaded.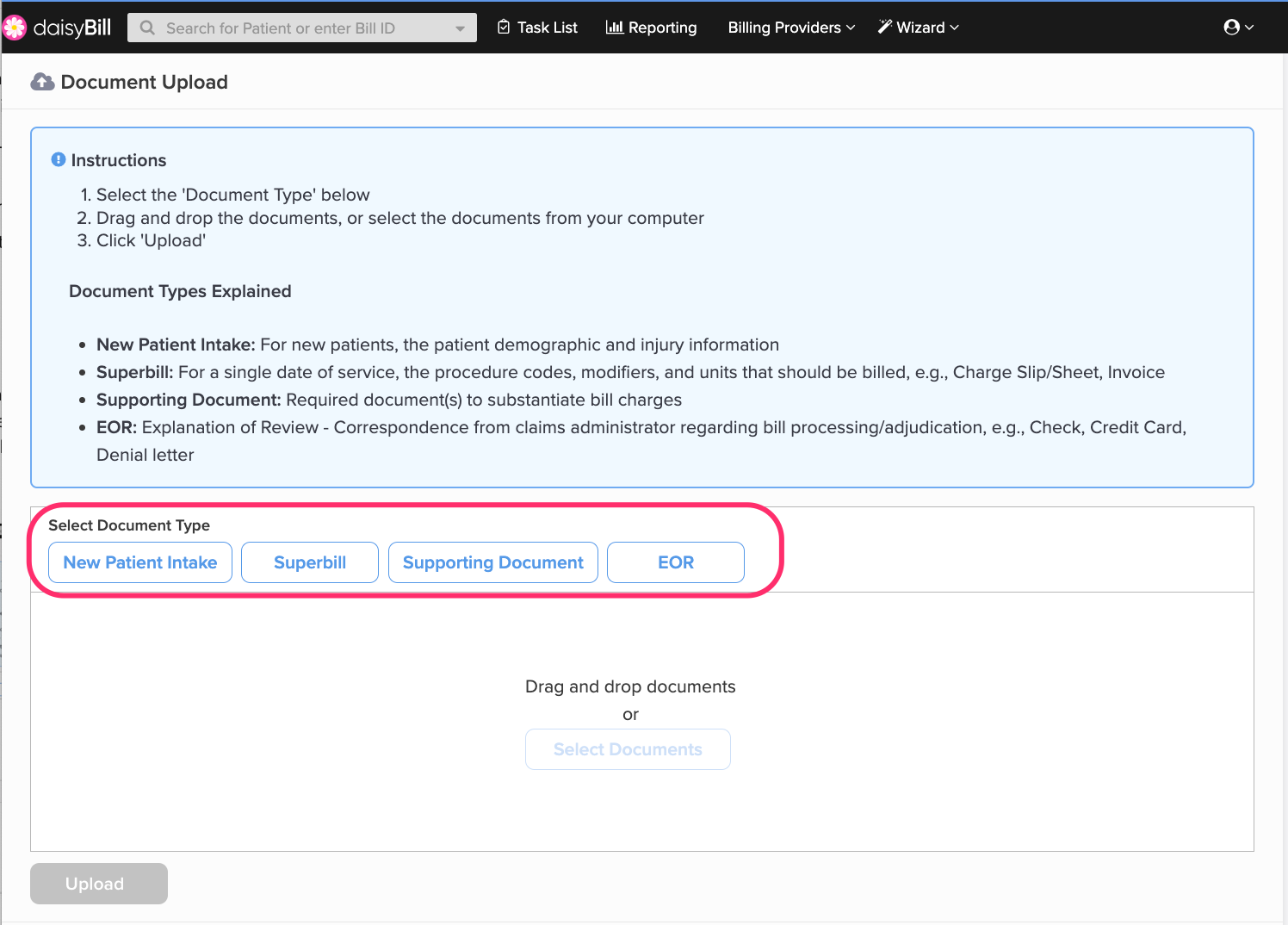 Step 3. Drag and drop the document(s) or select document(s) from your computer
A maximum of 200 documents can be uploaded at one time. A message will display if the count of documents exceeds this limit.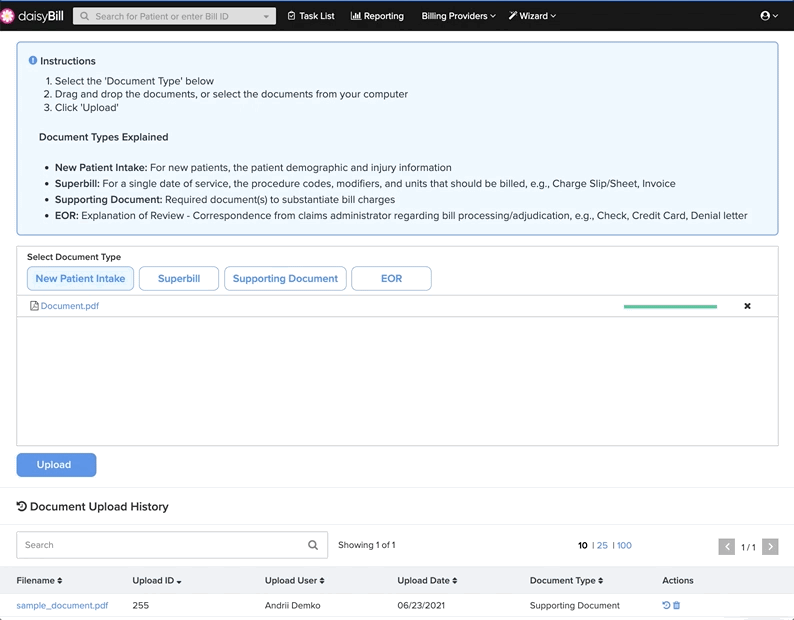 Optional: for the 'EOR' Document Type, you may enter a Batch Date. This may be useful to indicate the Deposit Date that should be entered for payments uploaded in the batch.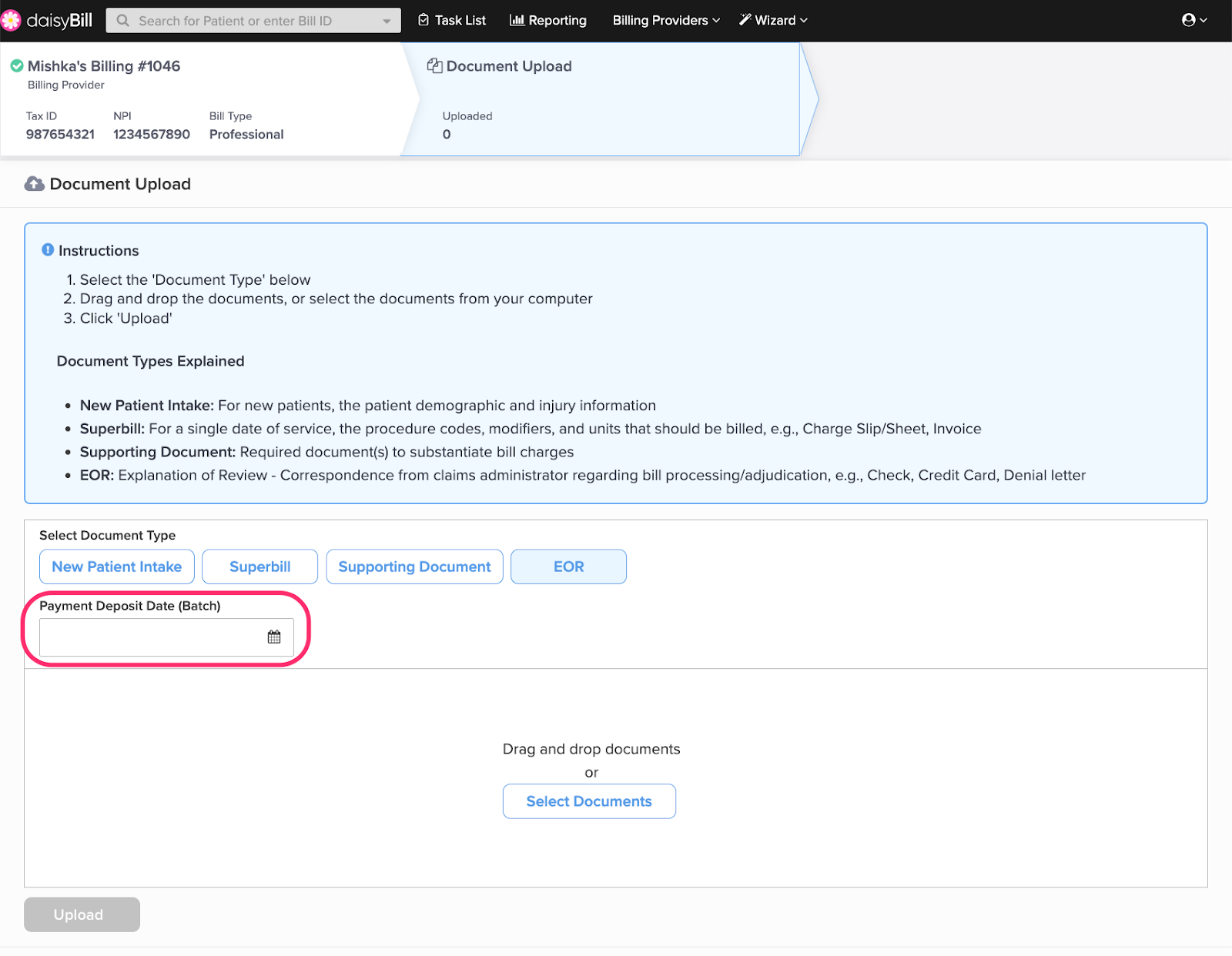 Step 4. Click 'Upload'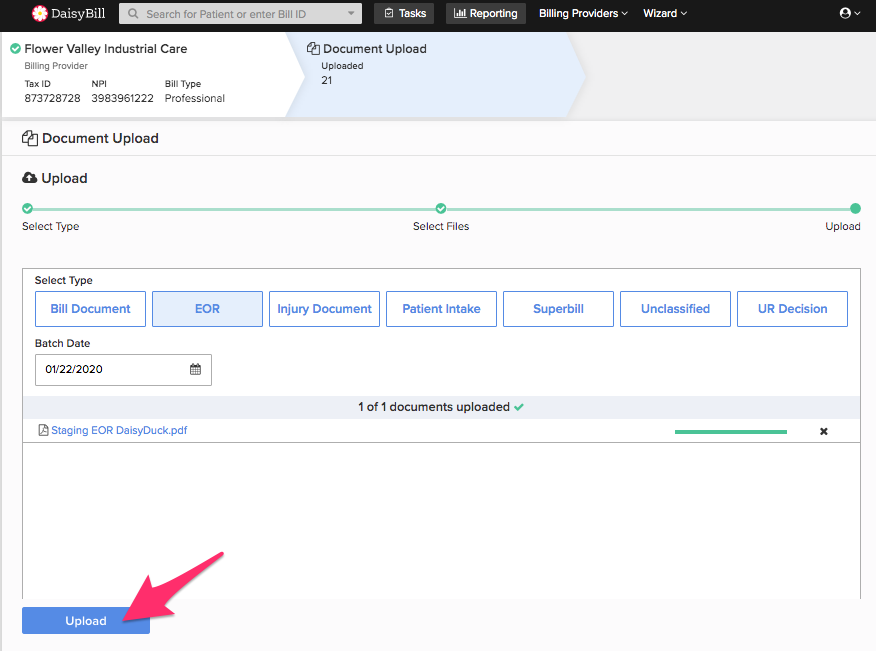 Step 5. Optional: click the 'History' icon to view the document history