Need to edit information on the Injury page, or see previous edits? No problem!
Step 1.  From the Injury Page, click the Pencil icon in the upper right corner of the section to edit
Updating is done inline, meaning you can edit information without opening a new tab or window.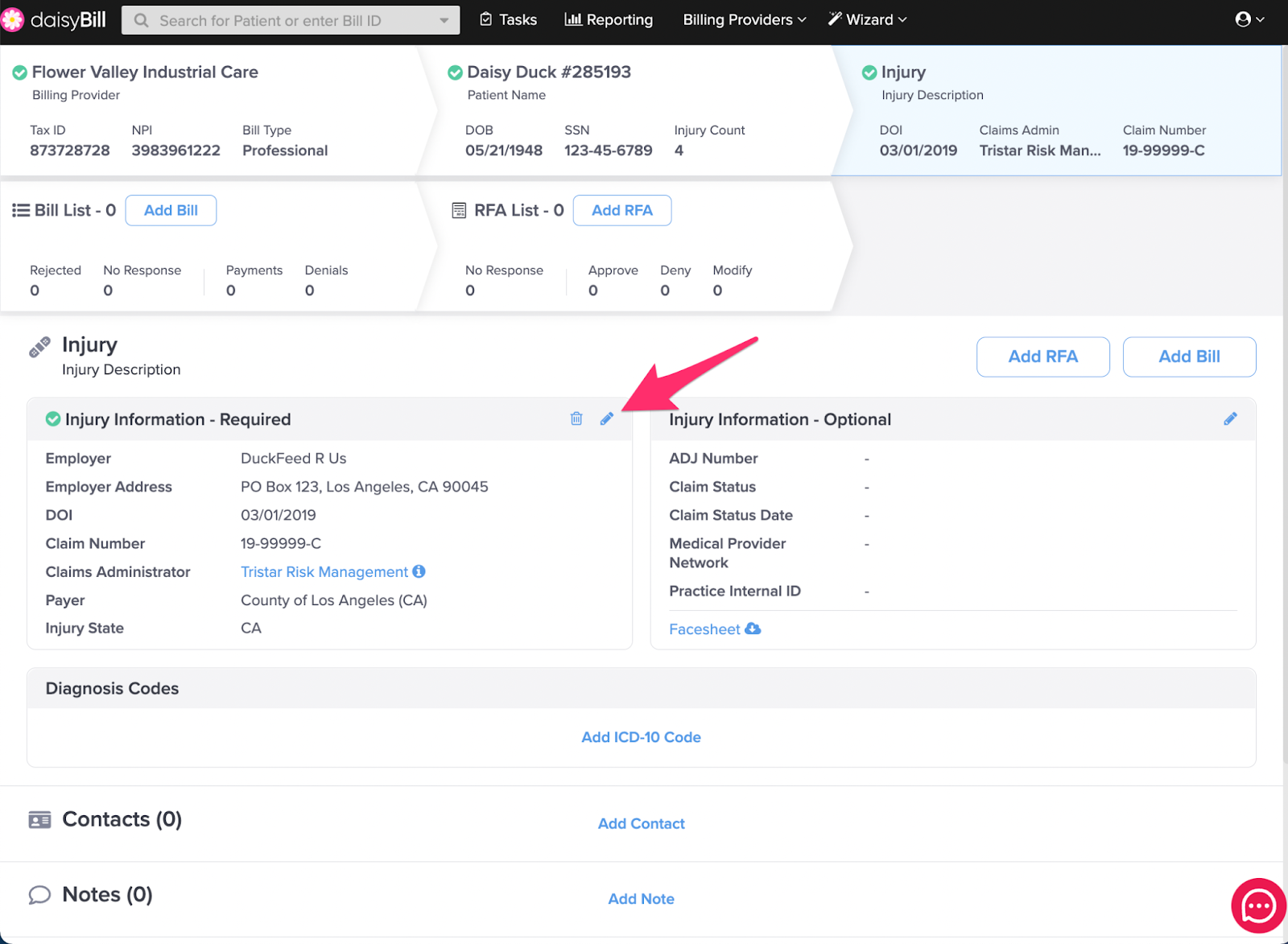 Step 2.  Update the information, then click 'Save'

Step 3.  To view the edit history for the injury, click 'History'
That was fast!