Per § 9789.13.3. Physician-Dispensed Drugs the maximum reimbursement for physician-dispensed drugs is determined by the Pharmaceutical Fee Schedule found in § 9789.40. Pharmacy.
As of January 1, 2014, the maximum reasonable fee for pharmaceuticals and pharmacy services is 100% of the reimbursement found in the relevant Medi-Cal payment system and includes the Medi-Cal professional fee for dispensing.  
The Pharmacy Fee schedule can be looked up using the California Division of Workers' Compensation Workers' compensation pharmacy fee schedule - Simple prescription (Pharmacy Fee Schedule).
Note: While the DWC does not provide historical reimbursement information, daisyBill's OMFS Calculator does. Calculator records go back to March 2007.
Even though the DWC requires a date of service to calculate reimbursement for an NDC number, only reimbursement for new and existing NDC numbers is displayed.  The DWC does not display expired NDC numbers. An expired NDC number will not return reimbursement, even if valid for the date of service provided.
Here's how to use the OMFS Calculator to calculate reimbursement amounts for physician dispensed drugs.
A. To find
Physician Dispensed Drugs, use CPT 99070, then enter the 11- Digit NDC Number in the 'Supplemental Data' field
In the Procedure Code field, use code 99070. In the Supplemental Data field, provide the 11-digit NDC number (no dashes or spaces). See this guide for help converting 10 digit NDC numbers to 11 digits.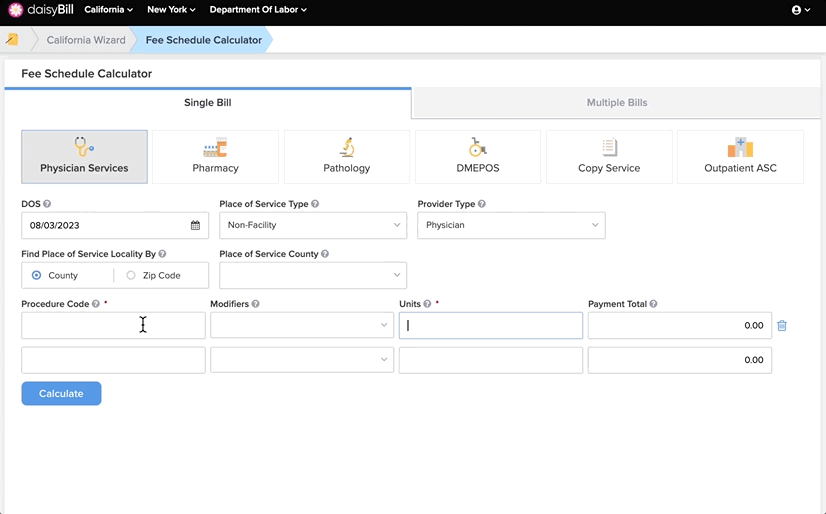 B. For Pharmacy Fee Schedule
 calculation details, view 'Detailed Explanation'
The OMFS Calculation Details page provides additional information about the NDC number, including the Description and the Effective Dates of Service.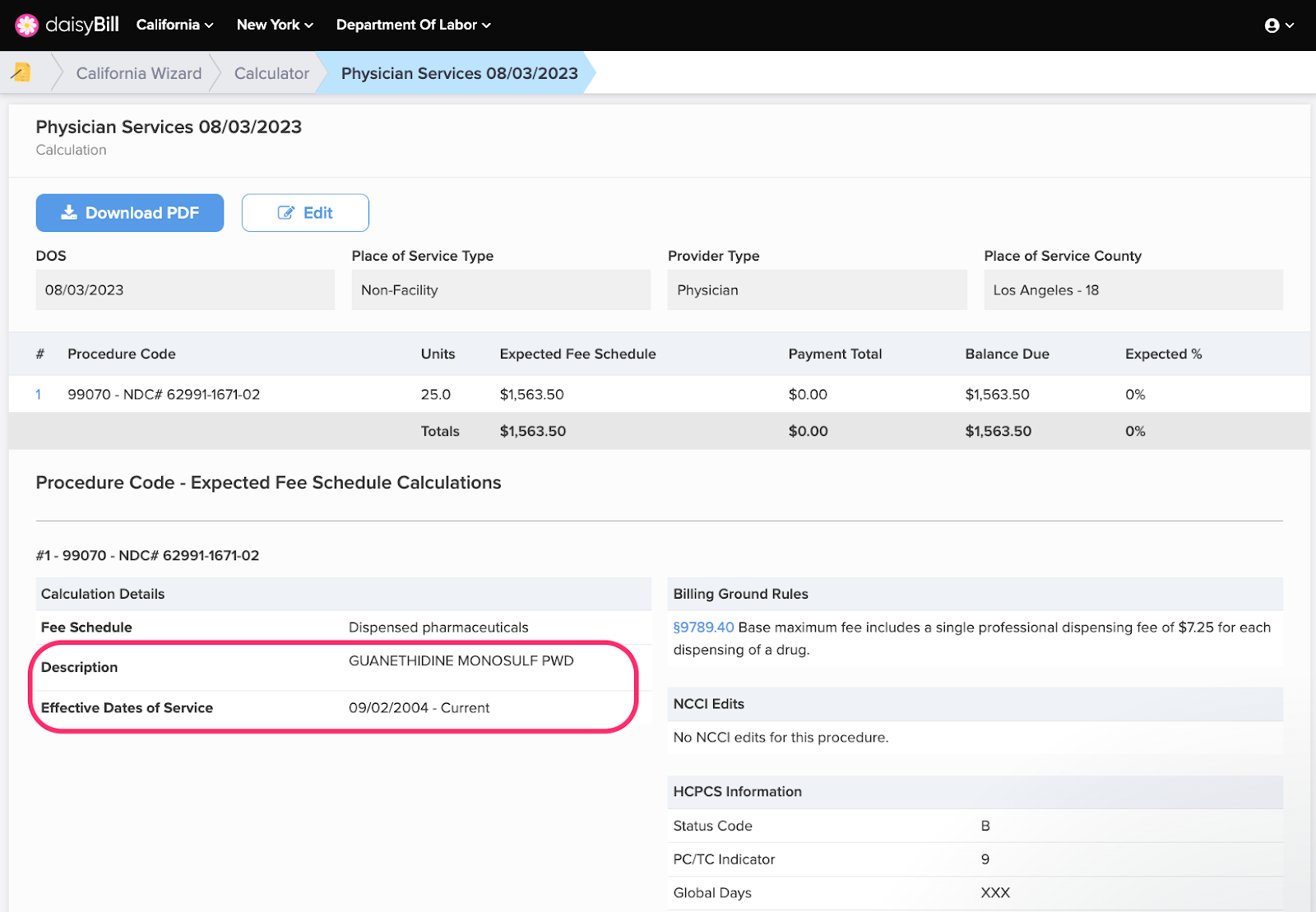 C. For the Professional Dispensing Fee, view 'Billing Ground Rules'
The Medi-Cal dispensing fee is automatically included in the displayed OMFS calculation. The current Medi-Cal professional dispensing fee is $7.25. § 9789.40. Pharmacy.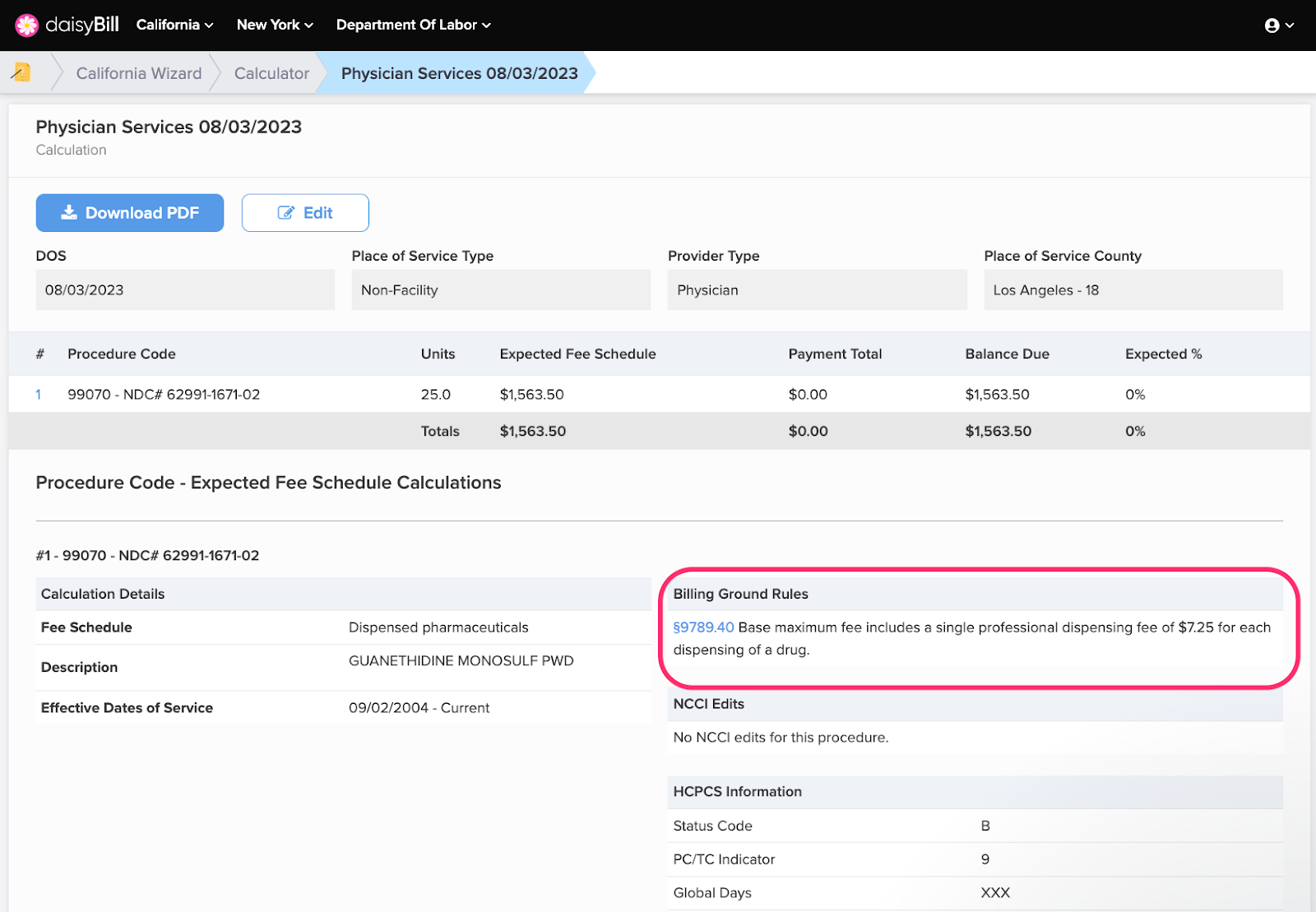 D. For expired NDC numbers, view the error message
An expired NDC number will display an alert, including expiry date, in the OMFS Calculation Details and an OMFS value of 'Invalid'.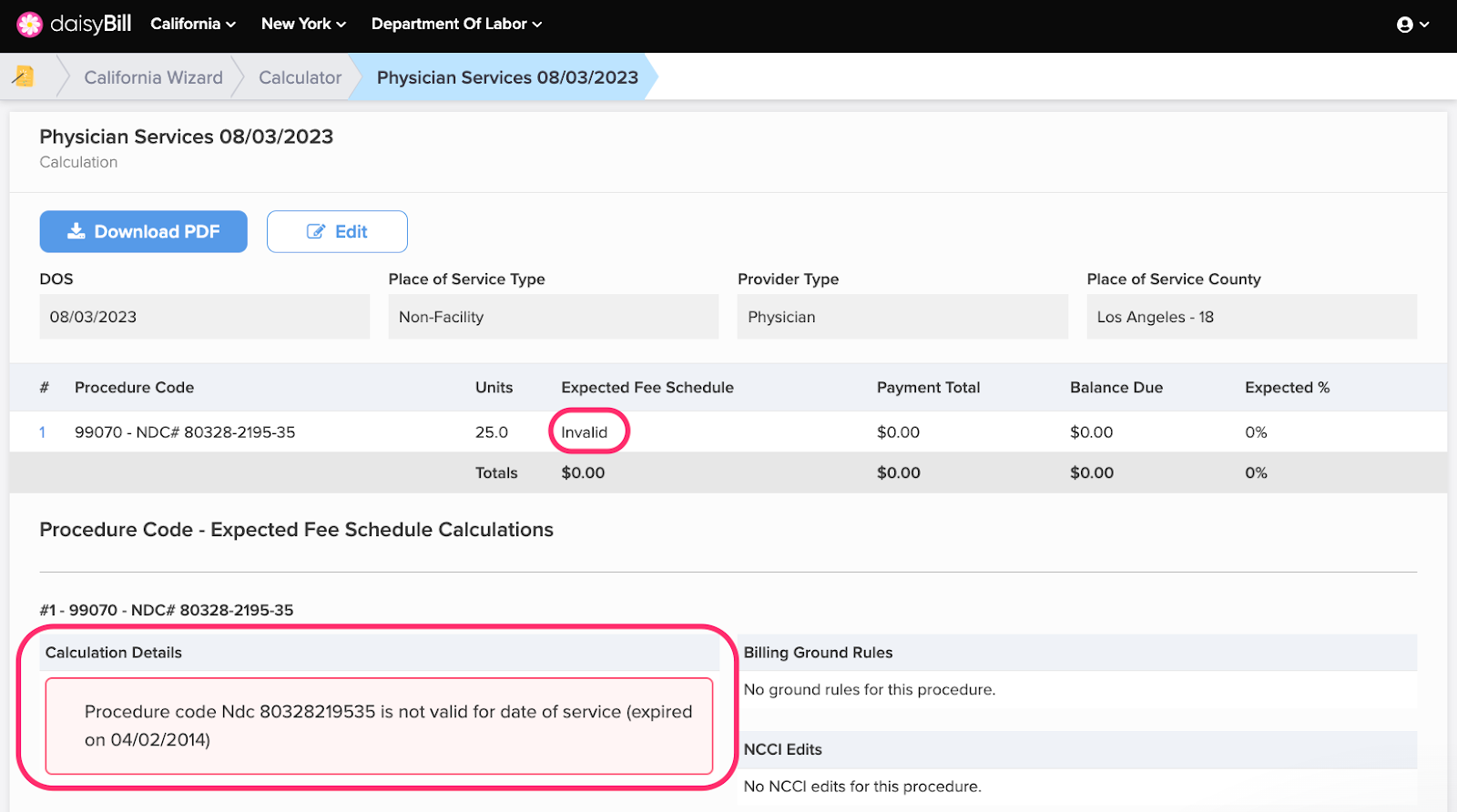 E. For invalid NDC Numbers not in Medi-Cal fee schedule, view the error message
An NDC number never found in the Medi-Cal fee schedule, daisybill will display an alert in the OMFS Calculation Details and an OMFS value of 'Invalid'.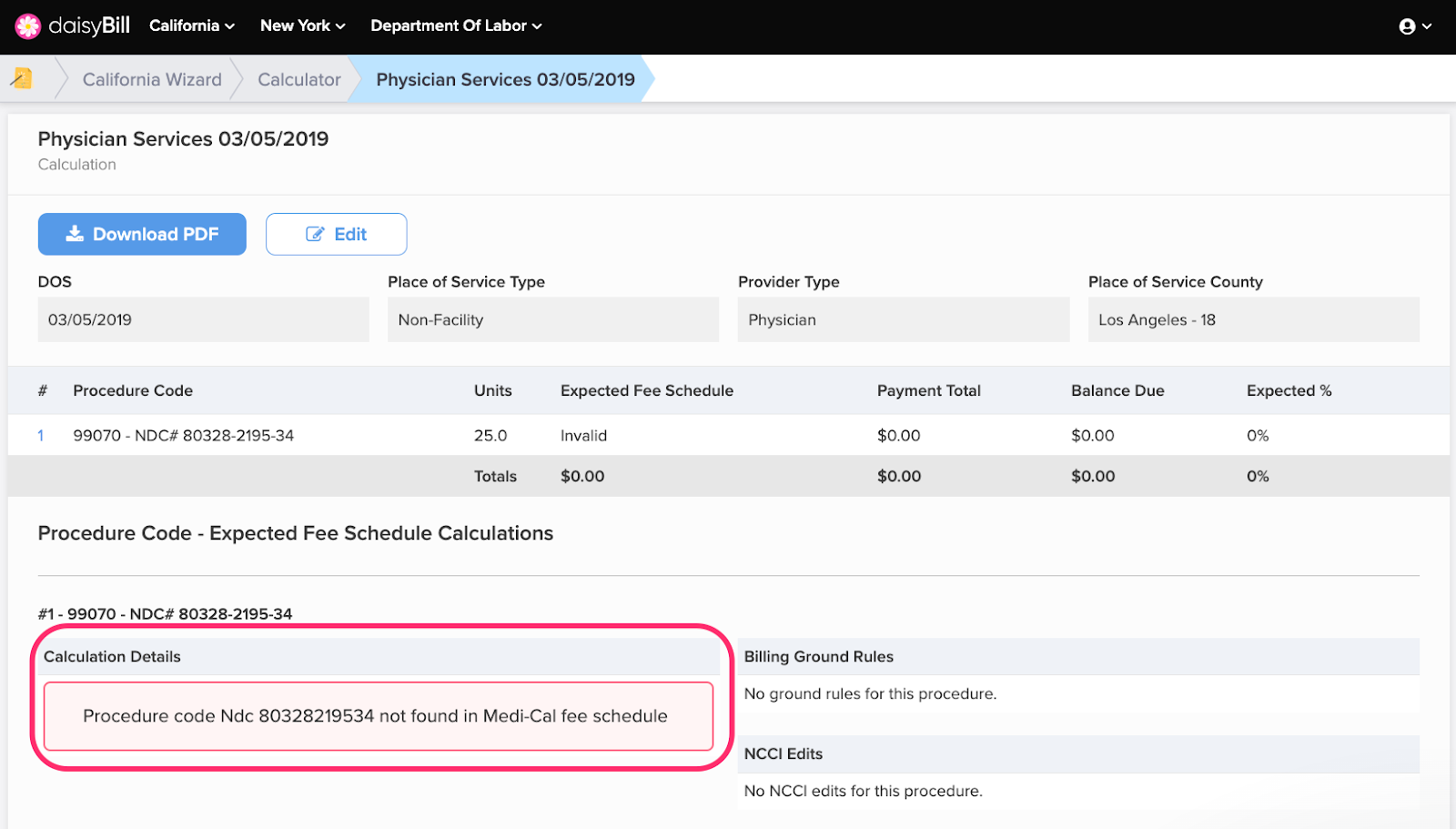 You're an expert now!