daisyBill's New York Calculator uses The Official New York Workers' Compensation Medical Fee Schedule to instantly calculate accurate reimbursements.
On the navigation bar, click 'Wizard', then under New York select 'Fee Schedule Calculator'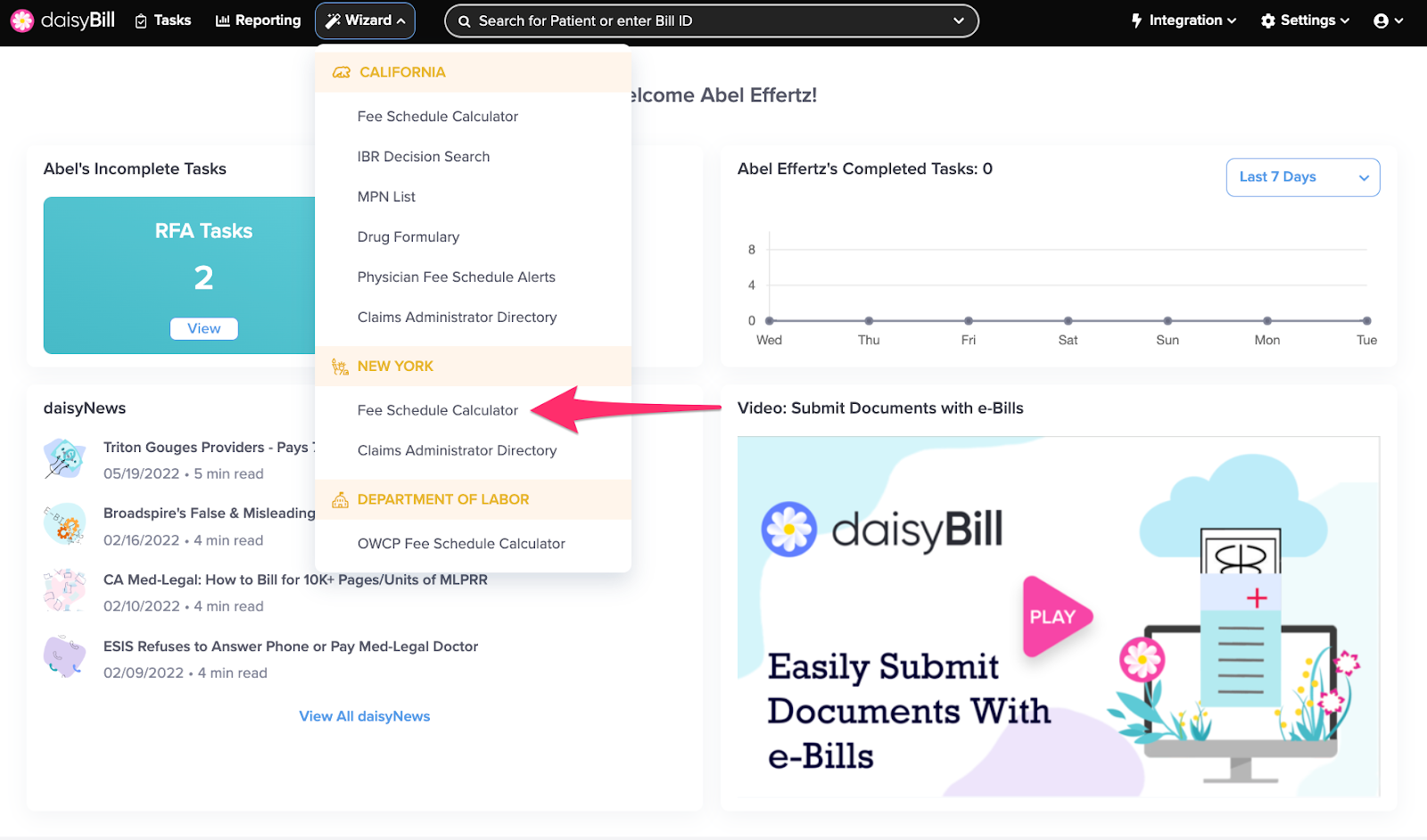 Step 1. Select a Fee Schedule
daisyBill's New York Calculator is comprised of four separate Fee Schedules. Each Calculator references one or more Fee Schedules. Choosing the correct Fee Schedule is vital to ensuring accurate reimbursements.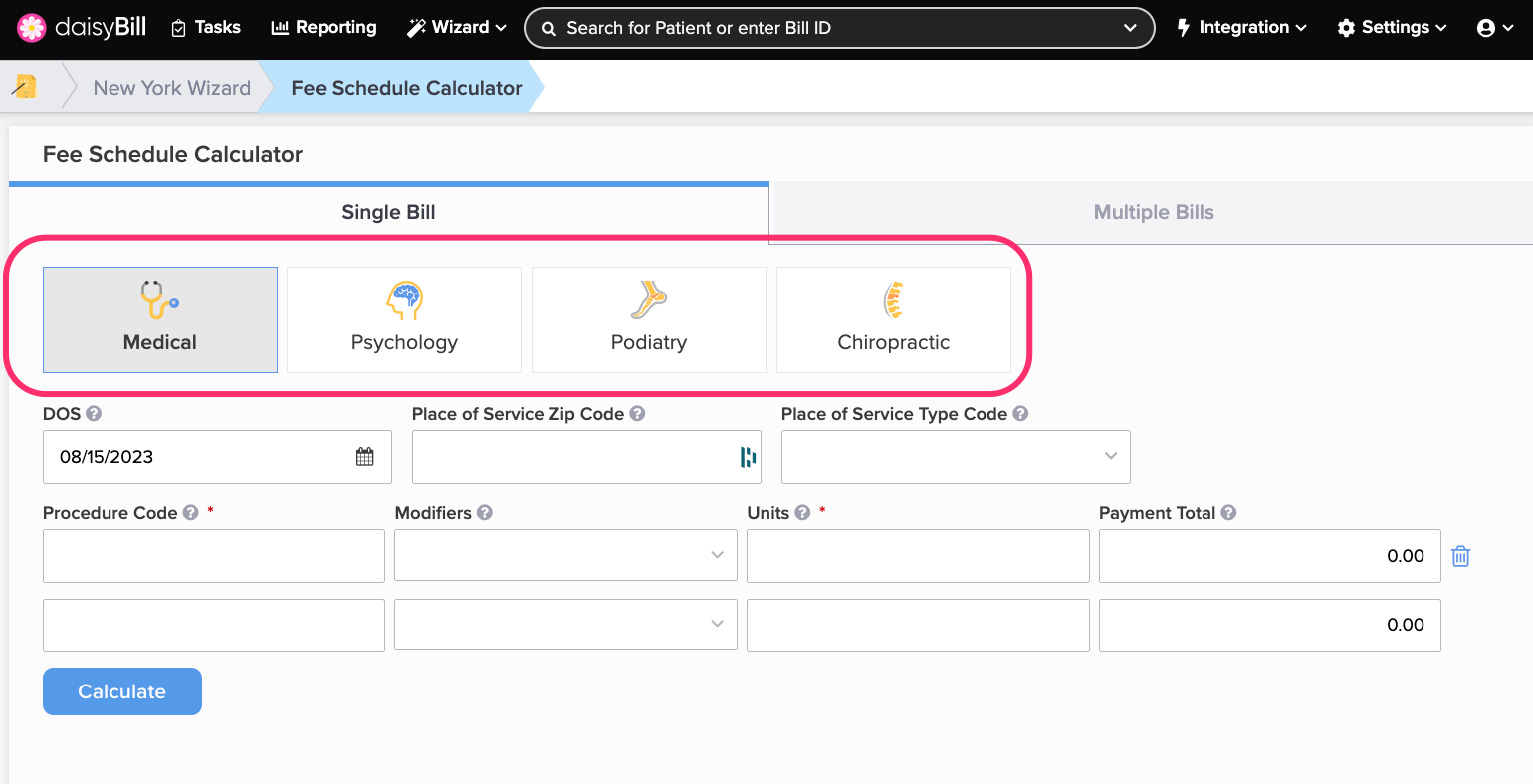 Step 2. Provide required information
For more detailed help using the calculator for each fee schedule, see these related Help Articles:
Step 3. Click 'Calculate'
Click the Trashcan icon to delete a Procedure Code prior to calculation.
Step 4. View the calculations
For more information on the calculation results see these Help Articles: Calculator Results Explained.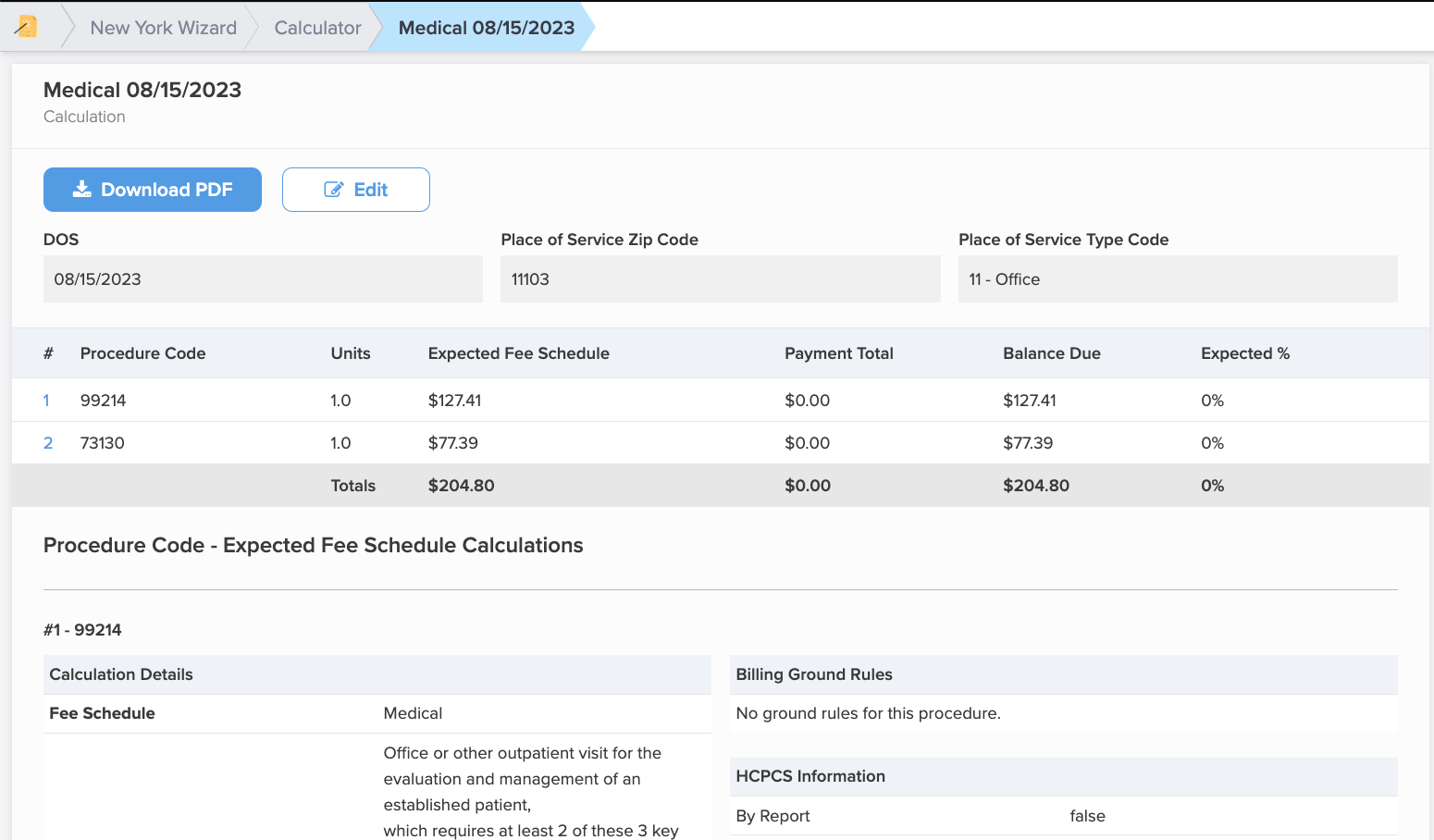 And there you have it: accurate reimbursement amounts in just a few clicks.