If daisyBill detects a compliant RFA that hasn't yet been sent, you'll get a Send RFA task.
Step 1. C
lick 'Send' on the Send RFA task
To preview the RFA before sending, click Preview RFA.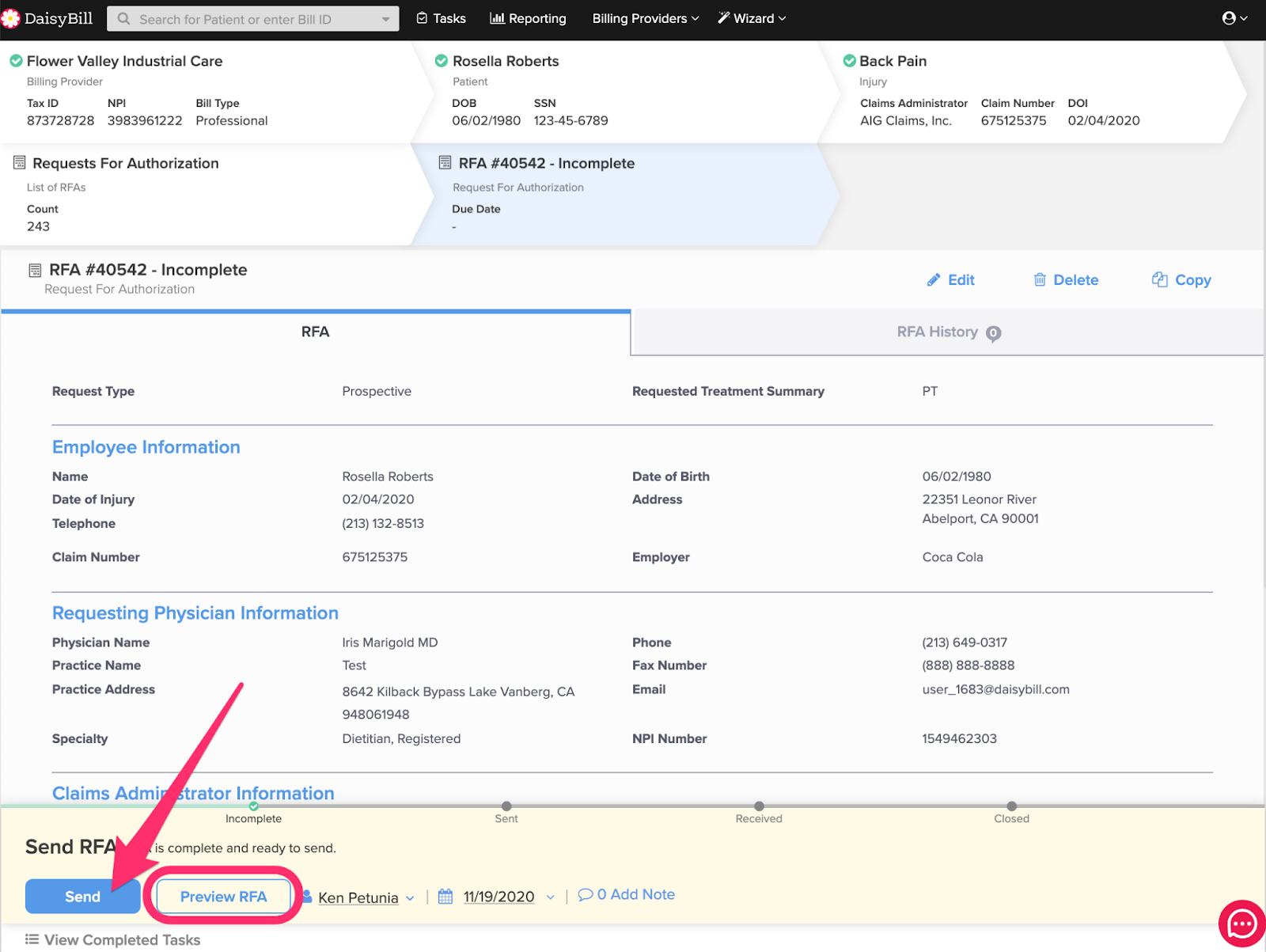 Step 2. Choose RFA Recipient and Click 'Send' button
RFAs with a one Service/Good Requested may qualify (depending on claims administrator and Service/Good Requested) for direct submission to One Call.  One Call will manage getting the service approved, scheduling the patient for the service, and returning a treatment report.  For more information on this option see the Help Articles Scheduling Information Received Task and Treatment Report Received Task
If the One Call option is not available, or you prefer not to send to One Call, you can choose the Claims Administrator as the recipient.
You can also choose to Download RFA which will download a complete RFA submission packet you can send via your preferred method from your office.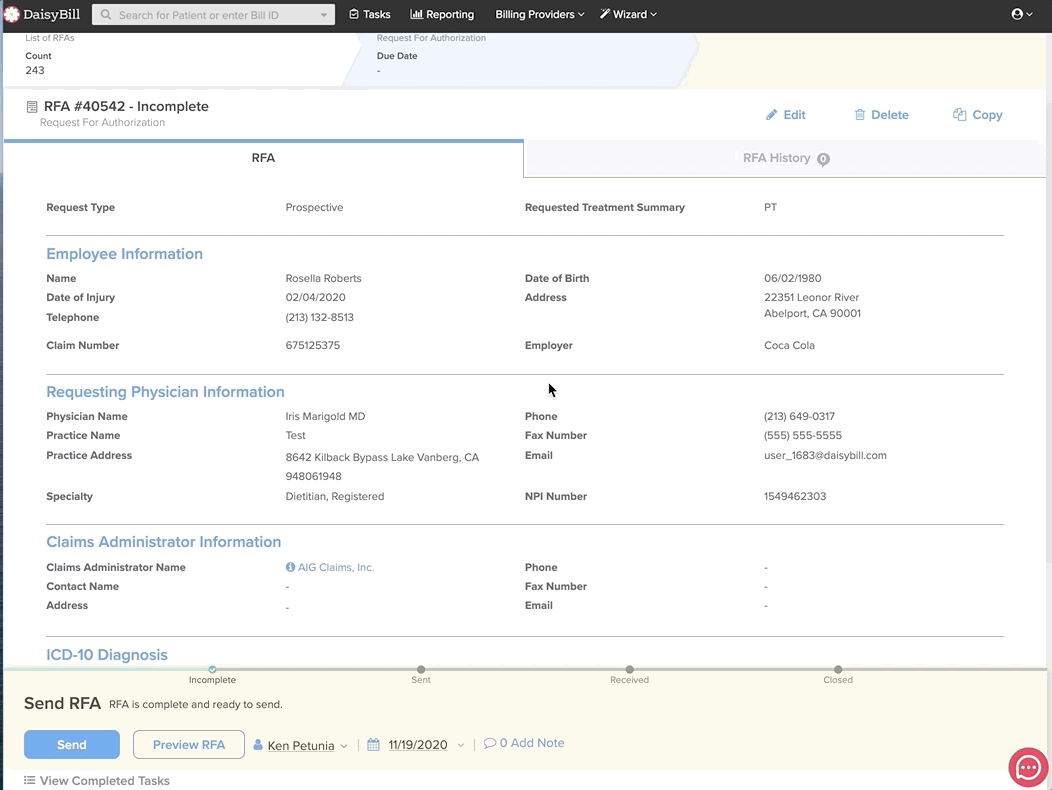 Once an RFA is sent it can no longer be modified, deleted, or rescinded.
RFA submitted!