New York state regulations require a copy of workers' compensation bills be sent to the state Workers' Compensation Board (WCB) in addition to the claims administrator for payment. The WCB accepts electronic copies via XML submission.  daisyBill will automatically transmit XML copies to the WCB if the provider has been approved for XML submission by the WCB.
The New York Workers' Compensation Board provides this overview on how Providers must become approved by the Board to submit bills via XML submission, even when working with an XML Submission Partner such as daisyBill.
If you'd like daisyBill to automatically copy original bills to the WCB via XML on your behalf when available, read on for how to become XML approved!
Step 1. Register for the Medical Portal
Navigate to the NY WCB website to register for the Medical Portal.   If already registered for the portal, login and skip to Step 2.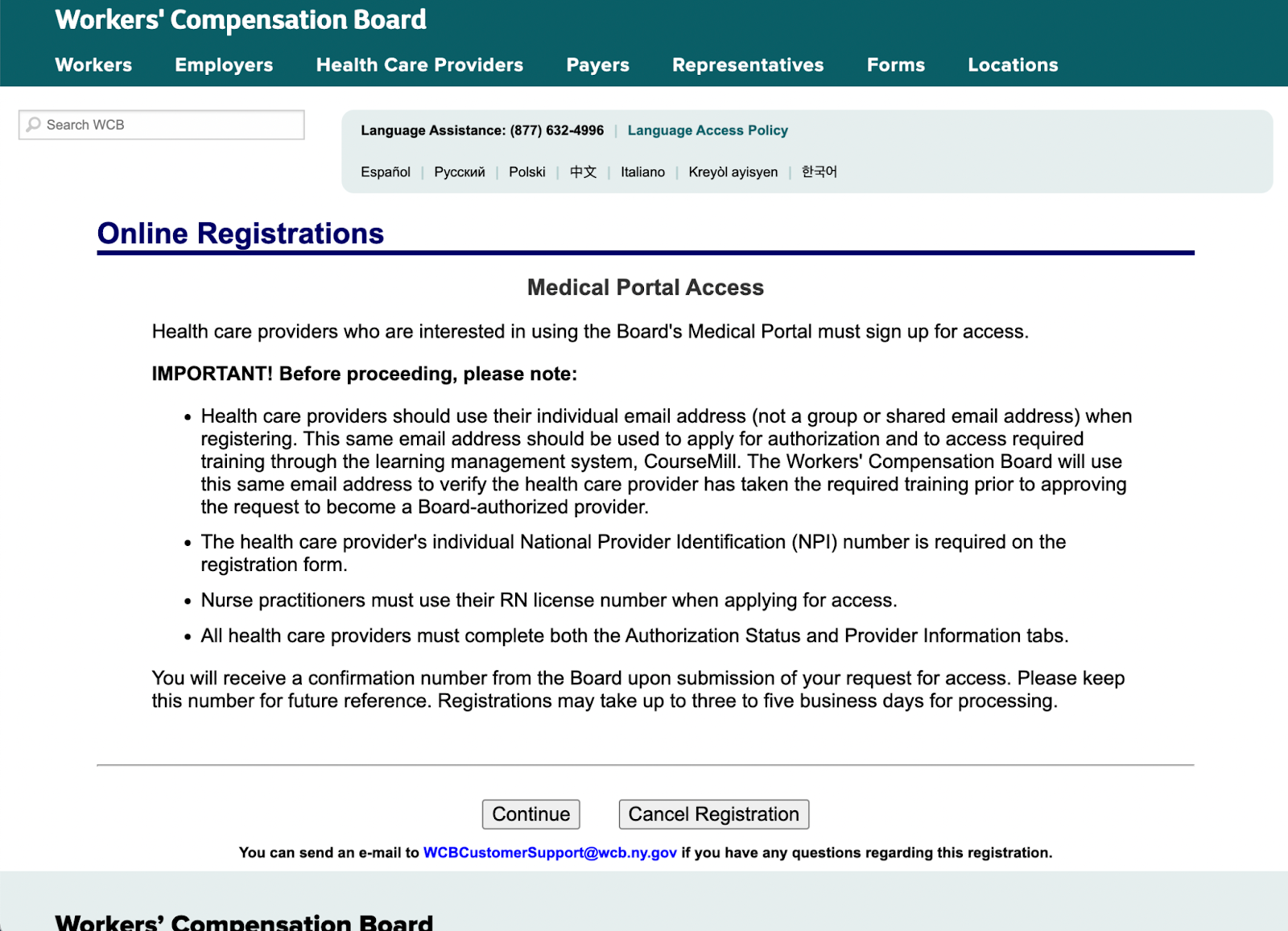 1a. Select your Registering Provider's specialty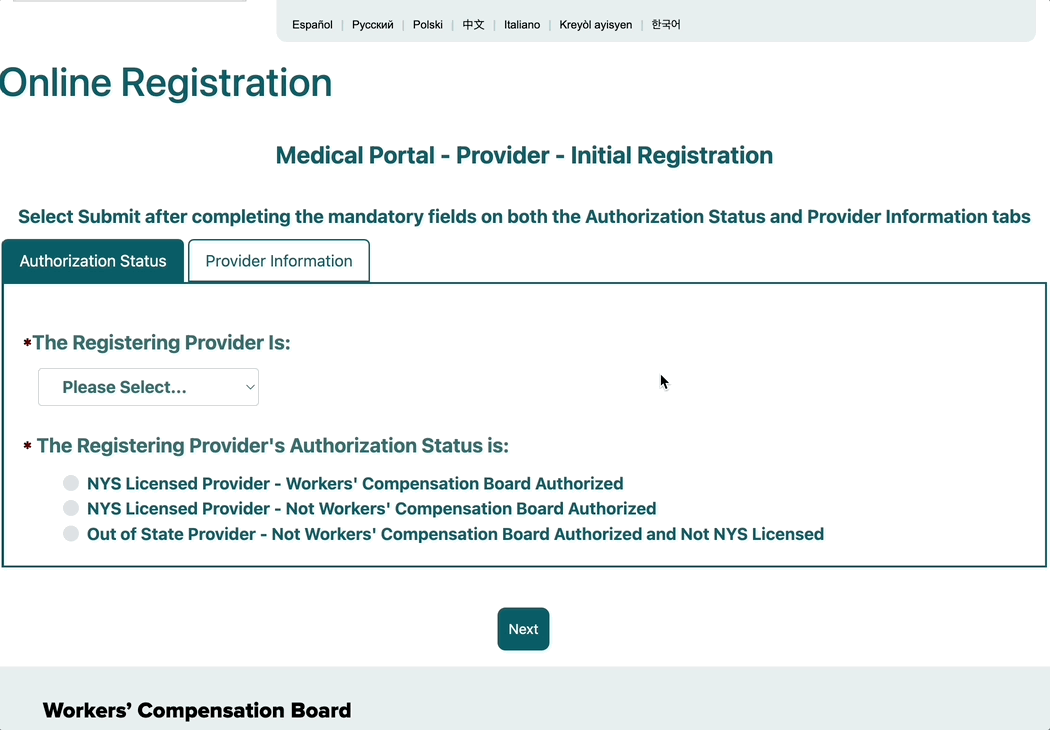 1b. Determine Provider's Authorization Status
Next, indicate your Provider's Authorization Status. If you are unsure of your provider's status, you can check the list of Authorized Providers here.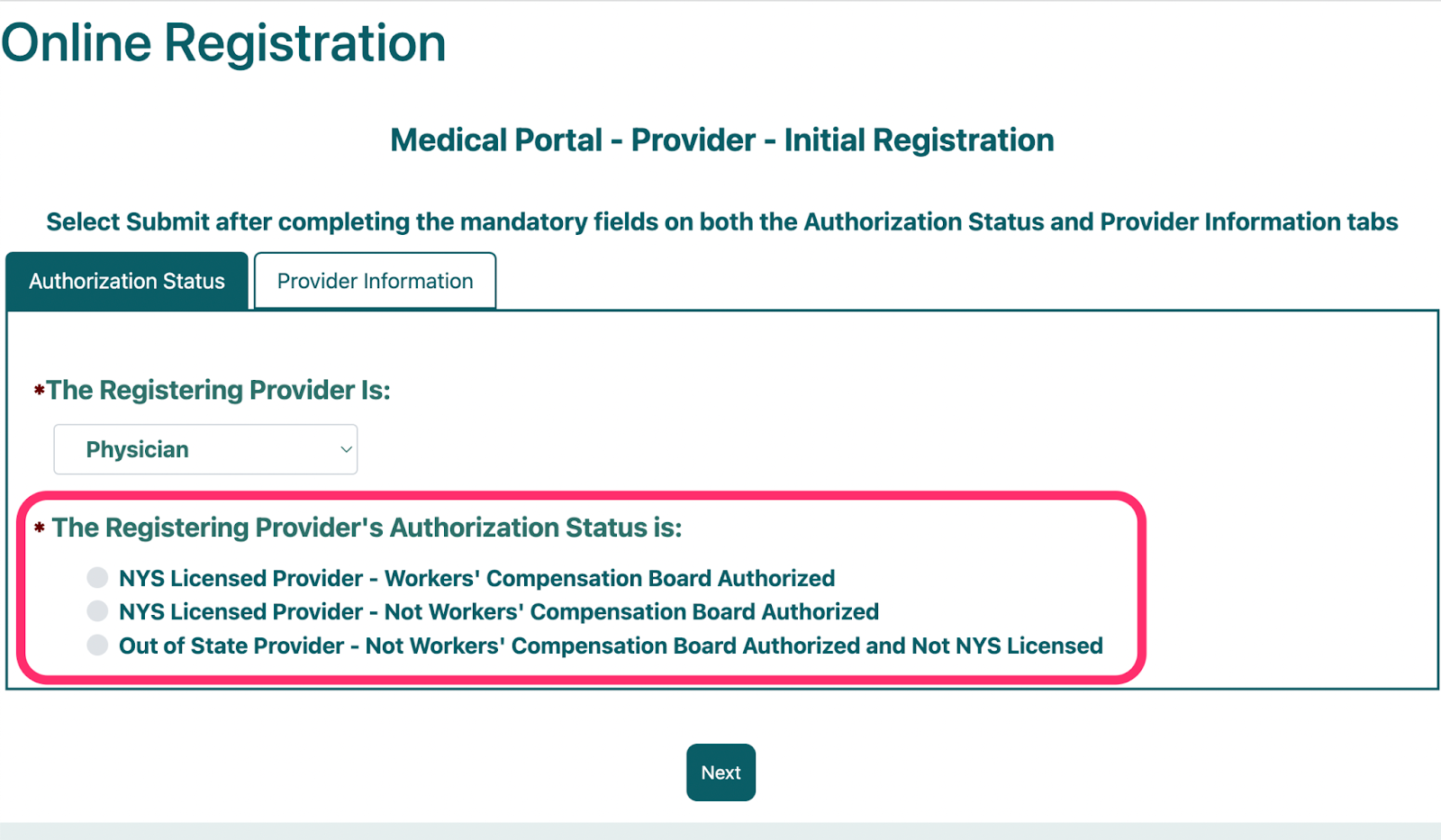 Once the Provider's Authorization status has been selected, click 'Next'.
1c. Enter Requisite Information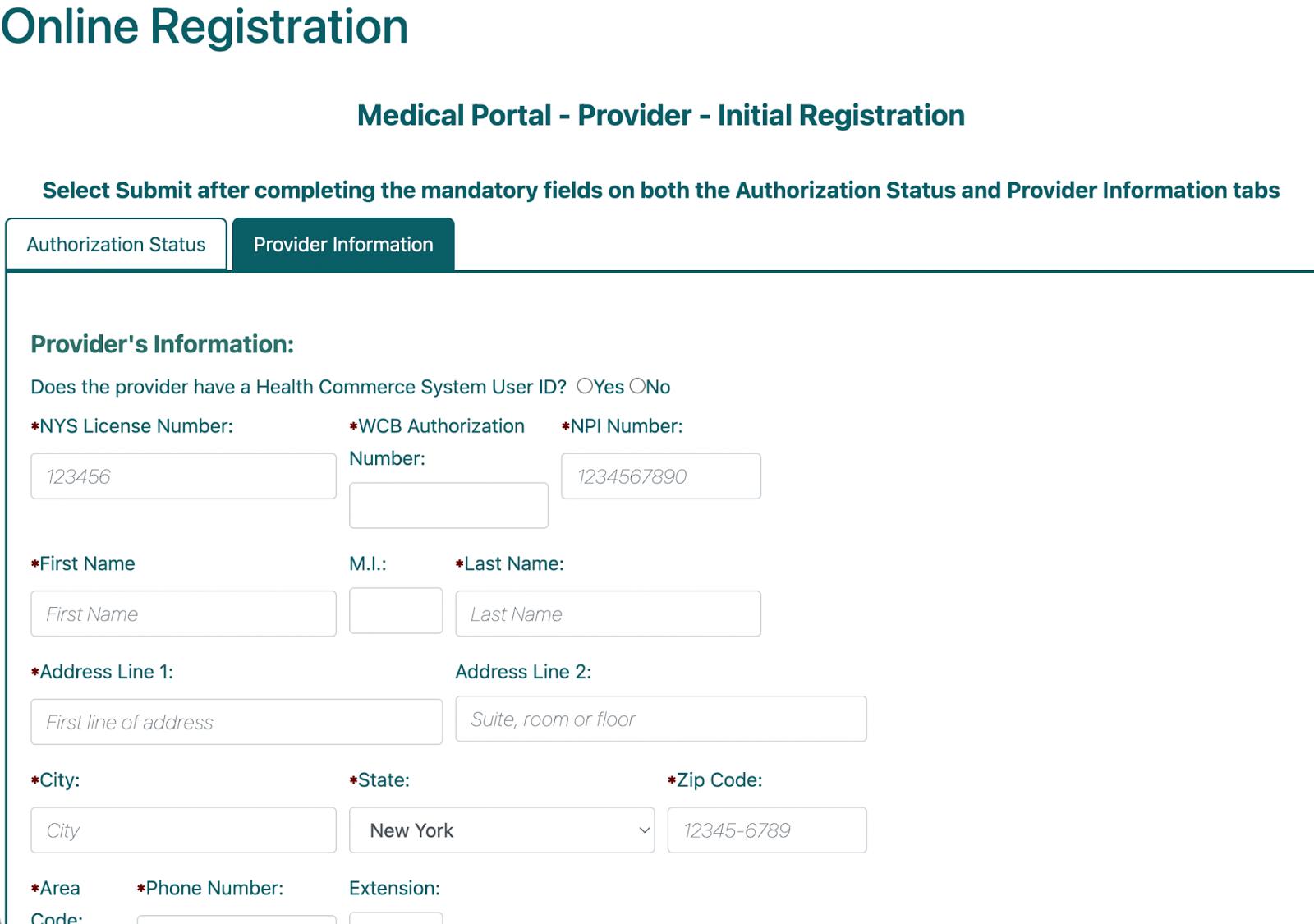 When finished, click 'Submit'
Registrations may take up to three to five business days for processing.
Step 2. Access the Medical Portal
Once you have received credentials to access the Medical Portal, use them to login.
Step 3. Locate the 'Billing' Section of the Medical Portal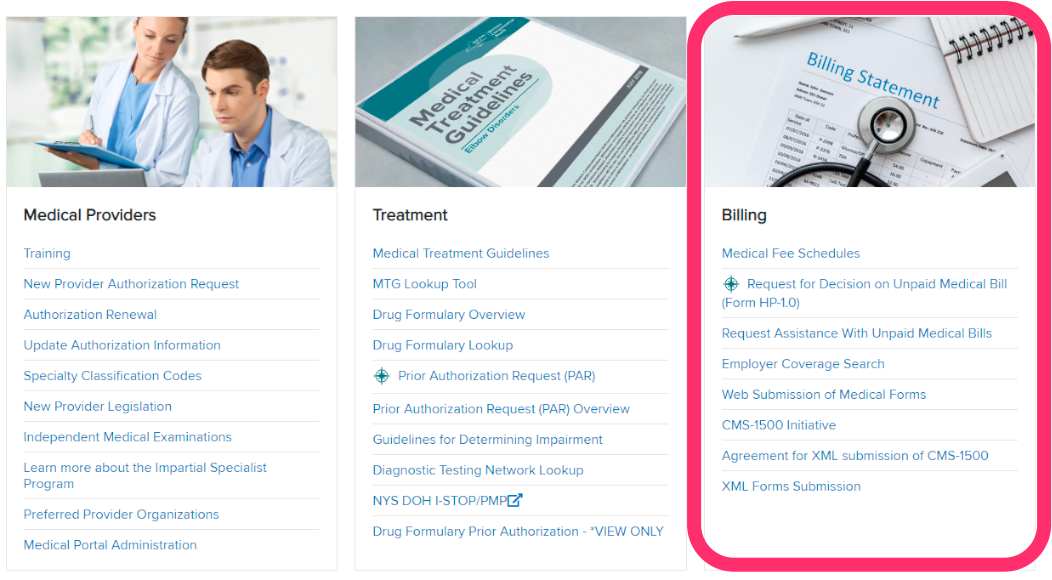 Step 4. Accept the terms for 'Agreement for XML submission of CMS-1500'
Click the link titled 'Agreement for XML submission of CMS-1500' to accept the terms of the agreement.  Once accepted, the link will no longer appear on subsequent logins.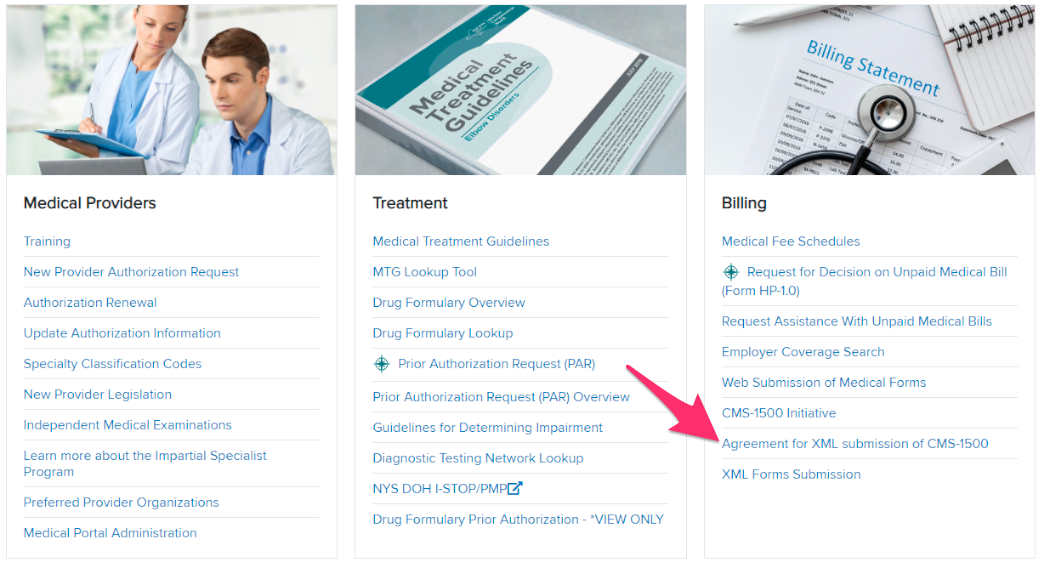 Step 5. Ensure you are listed on "Listing of Providers Authorized to Submit XML Data"
Once the provider is added to the WCB's list of approved XML submitters, daisyBIll will automatically send XML submissions to the WCB for all future original bill submissions.  
Approved providers will have a note displayed on the Bill History page indicating that daisyBill submitted the e-bill and report copy to the WCB.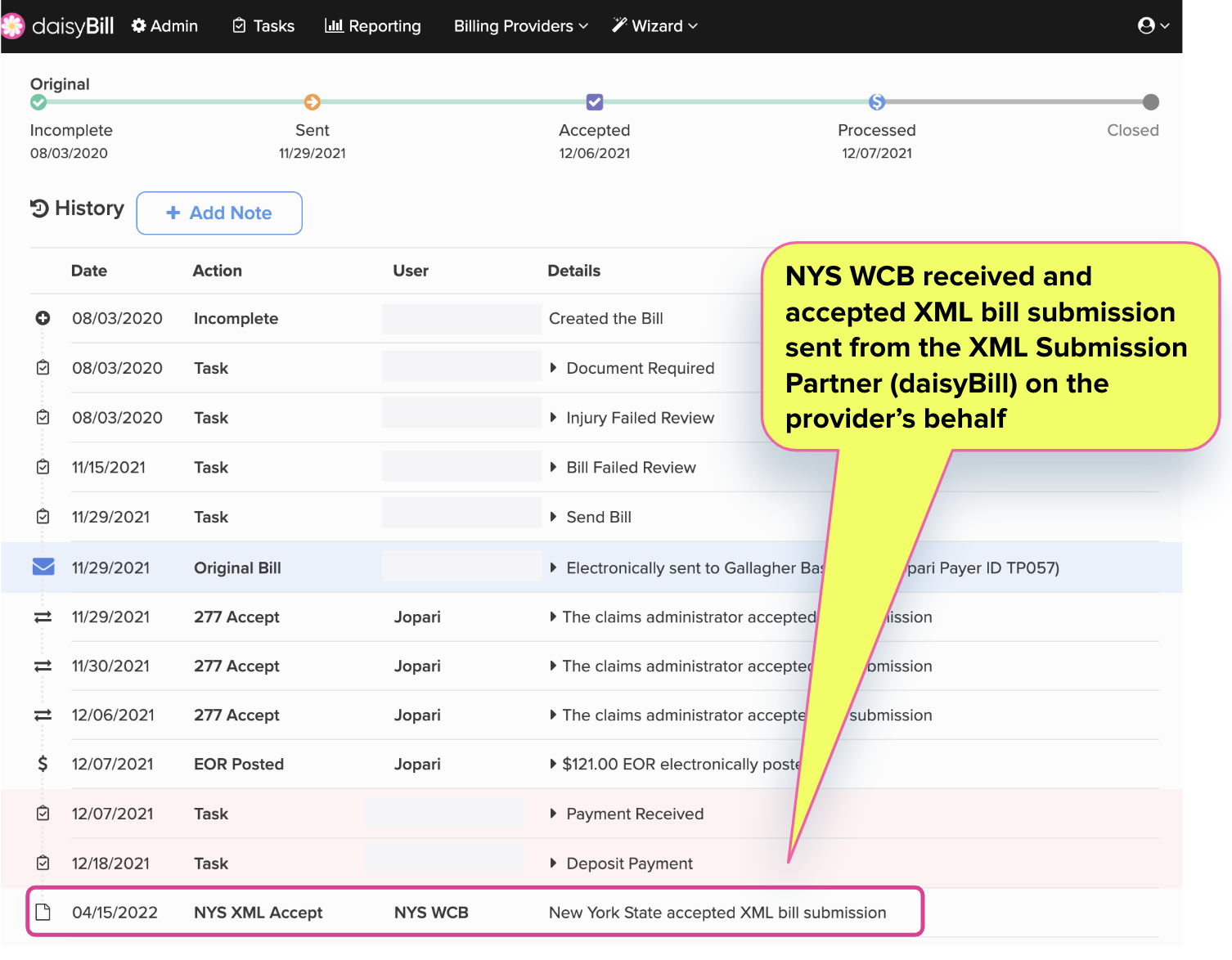 Conversely, a non-approved provider will display a rejection notice on the bill history page.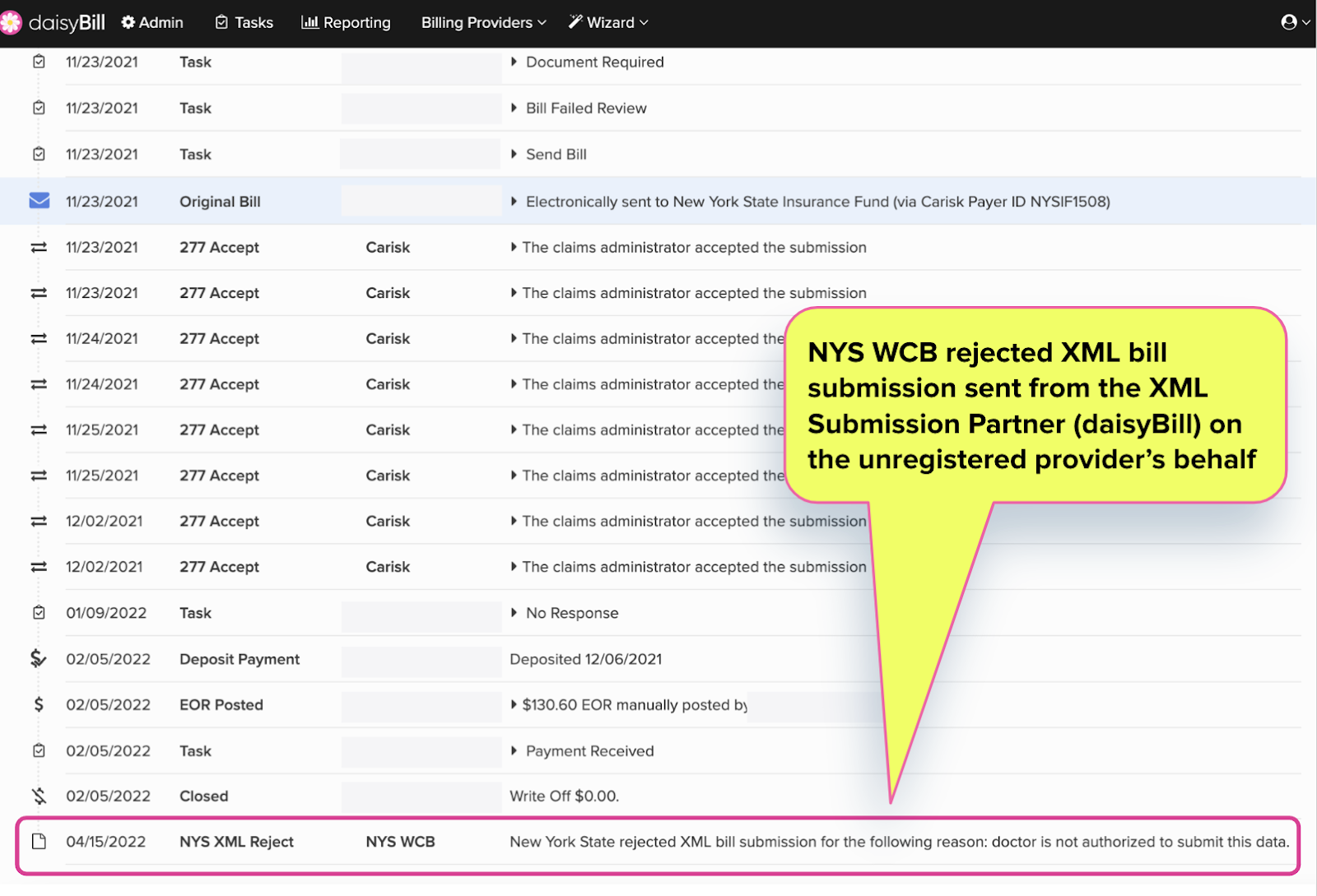 daisyBill will also list an alert at the top of the bill page indicating the XML submission was unsuccessful.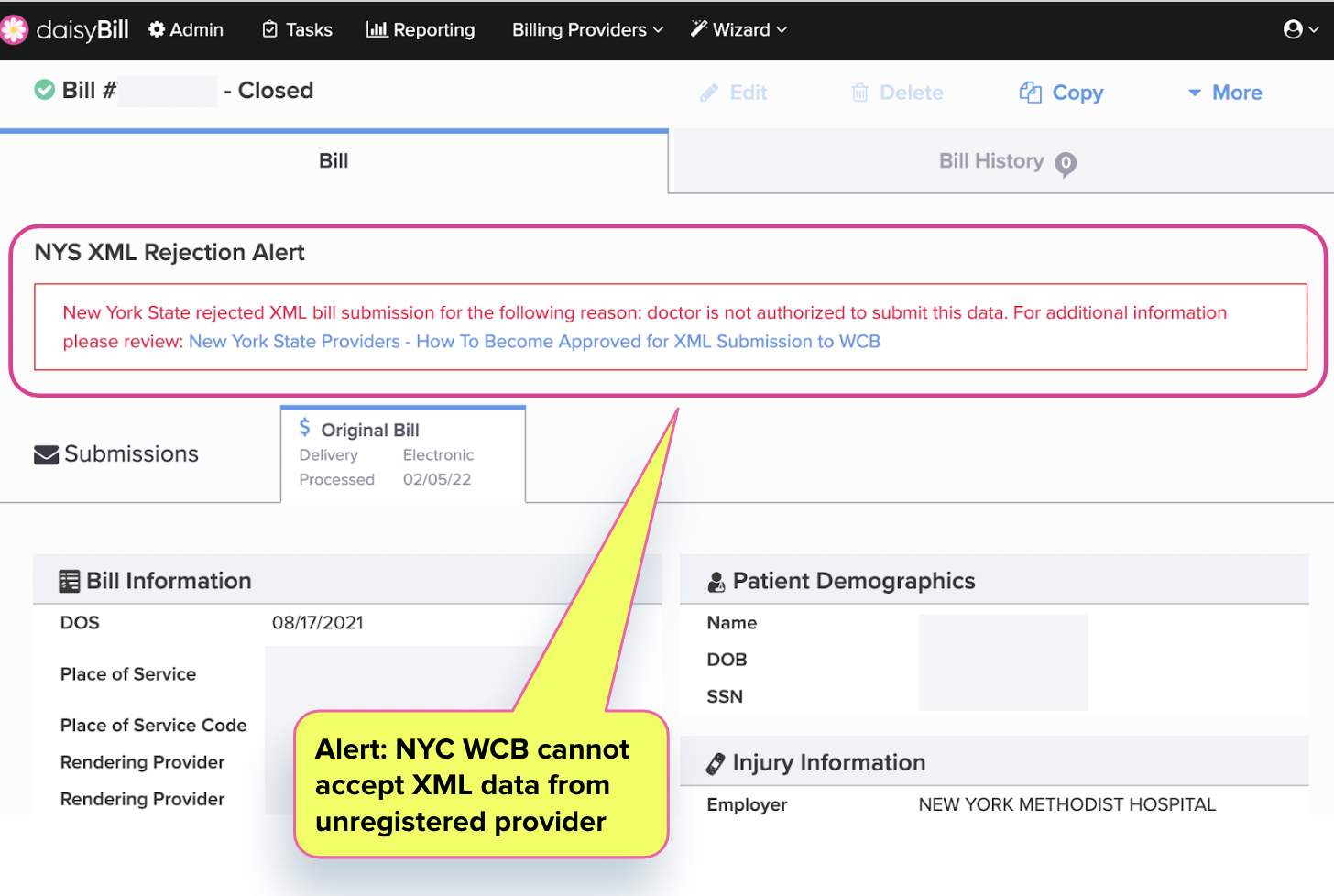 That's it!