Here's how to delete unsubmitted bills from daisyBill.
Reminder: submitted bills can't be modified, deleted, or rescinded.
Step 1.  From 'List of Bills,' select the Bill to Delete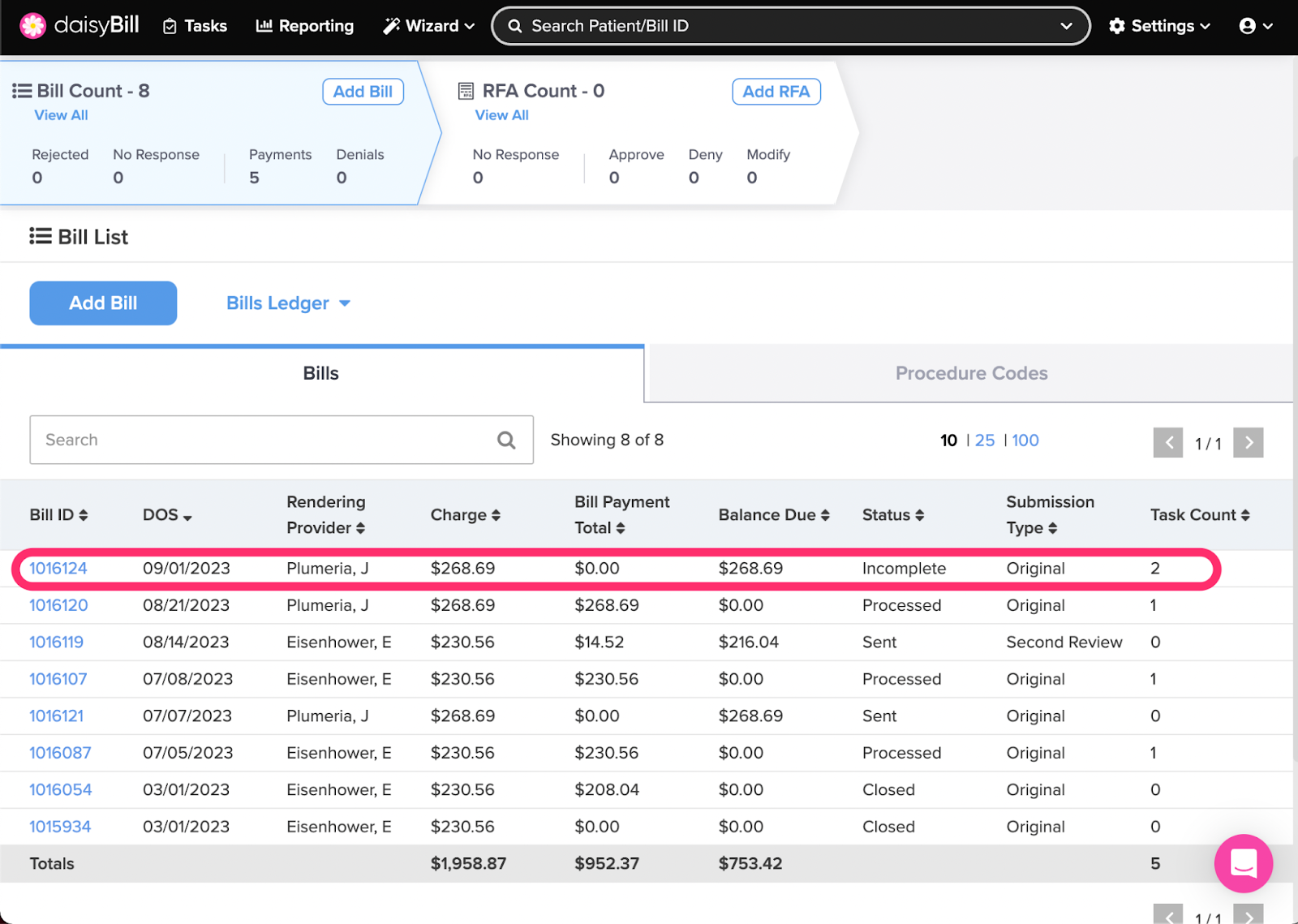 Step 2.  From the Bill Page, click 'Delete'
You can't delete submitted bills. Instead, once a bill has been submitted, the option Close appears. Click Close to write off the bill and its associated tasks.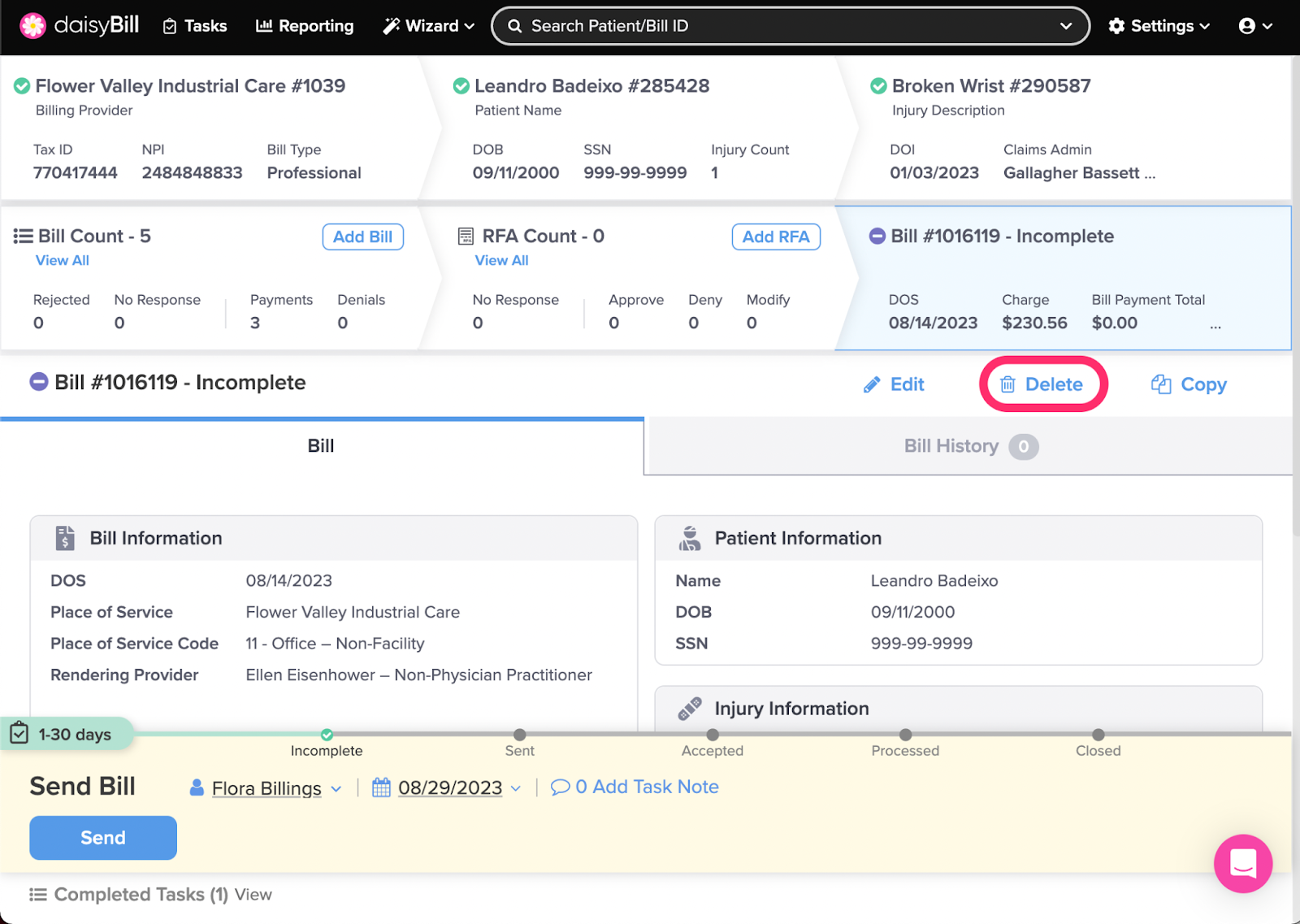 Step 3.  Confirm the deletion, then click 'Delete'
Reminder: once a bill has been deleted, it cannot be undone.
Now that your daisyBill is tidier, what's next?