Once Create Bill is clicked, daisyBill checks for errors. If daisyBill detects a missing Document, daisyBill assigns a Document Required task. A Bill with a Document Required task is in Incomplete status and cannot be submitted until the task is resolved.
Completing Document Required tasks is simple. Just go to the Bill page and click Add in the Documents section, or click Add Document from the Action Bar.
Step 1. See what's missing, then click 'Add' in the 'Documents' section of the Bill Page
Clicking Add Document from the Action Bar will also complete this task.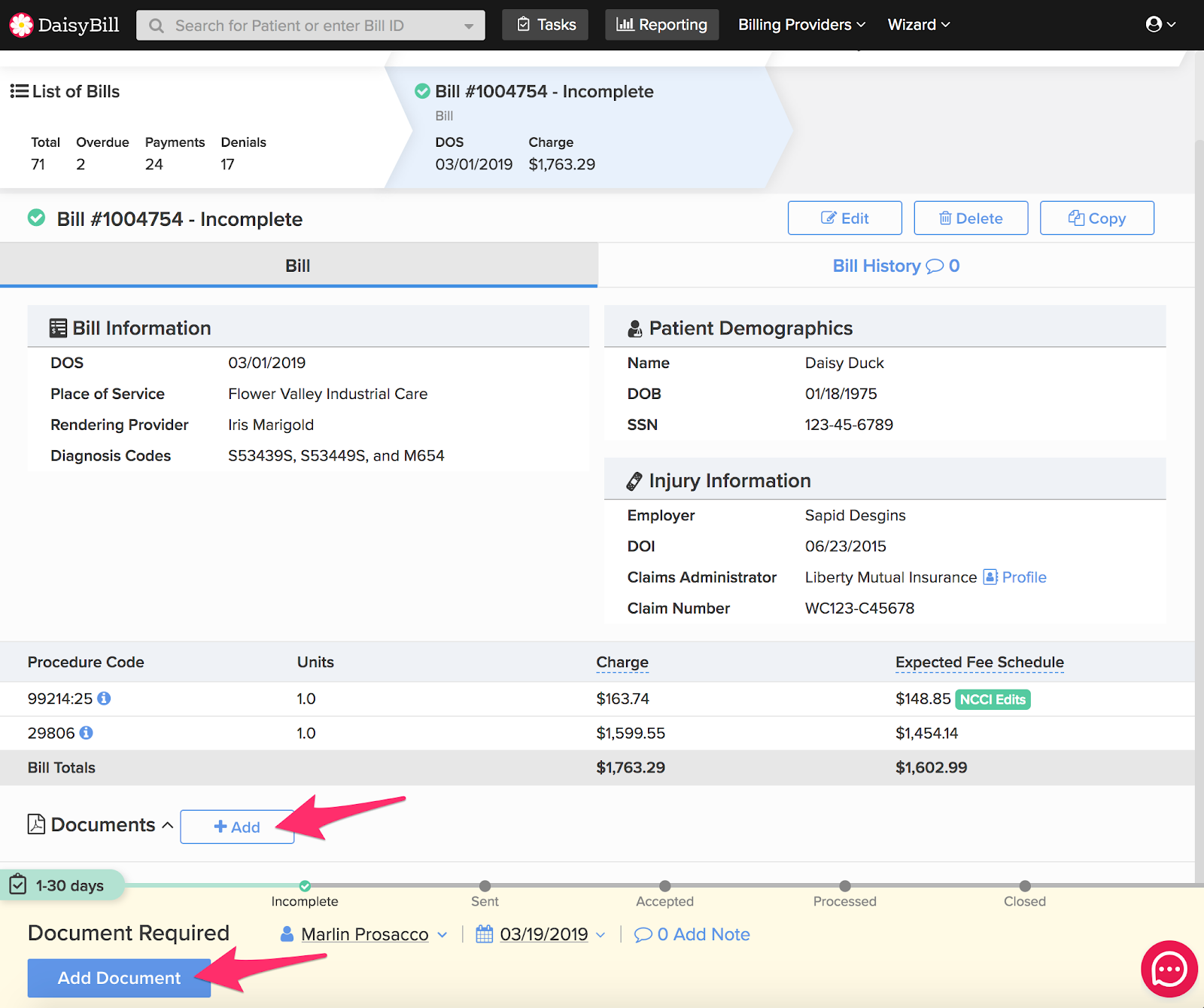 Step 2.  Click 'choose files(s)', or drag and drop the file
You can also select Documents from the Supporting Document Library, Injury Documents, or RFA Decisions. Documents MUST be in PDF format. The PDF file must be LESS THAN 15 MB.
For more information on these three document types, please see these Help Articles:
Add / Edit / Delete Injury Documents
A maximum of eight documents can be attached to each bill.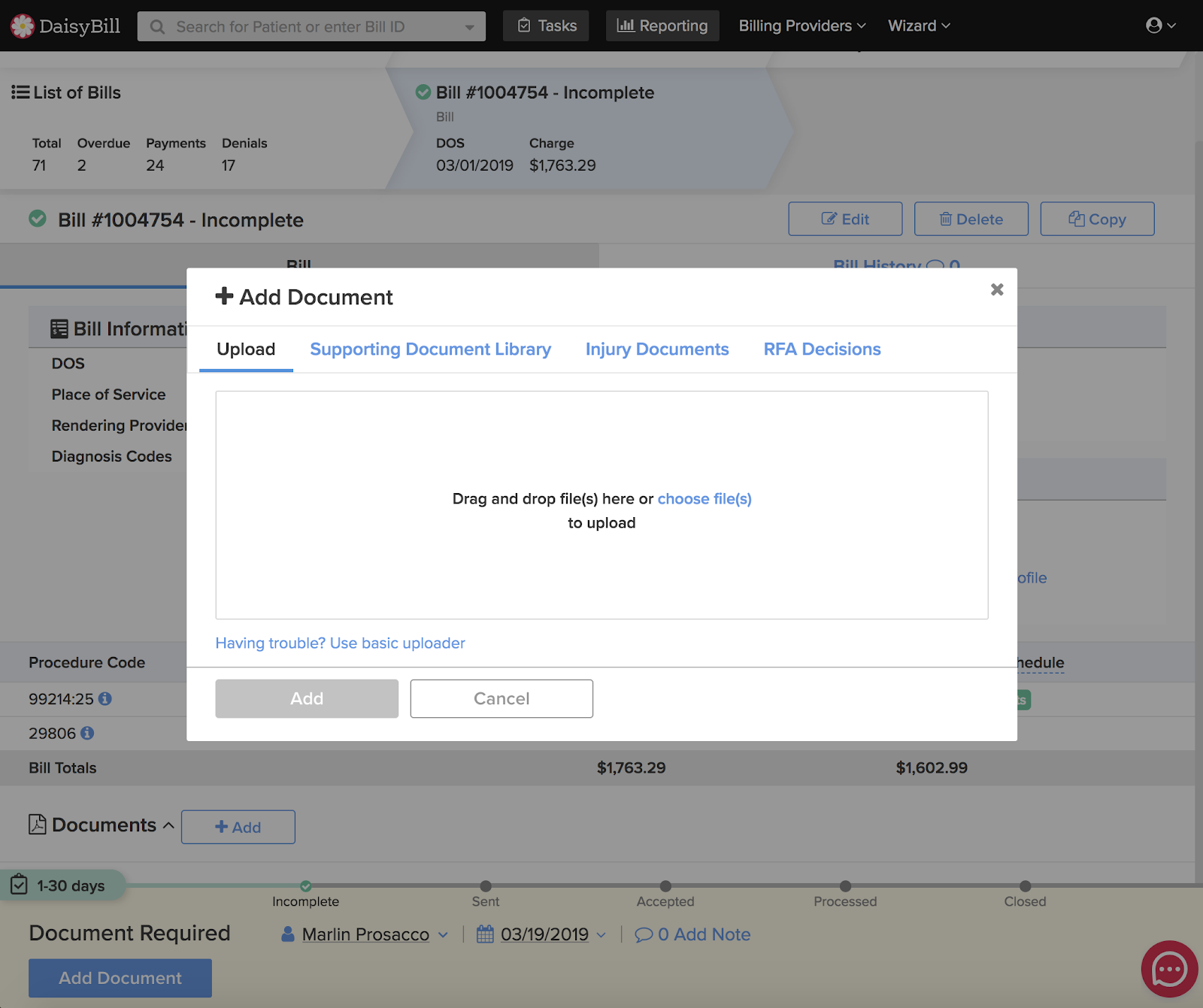 Note: if your file doesn't upload, click 'Having trouble? Use basic uploader'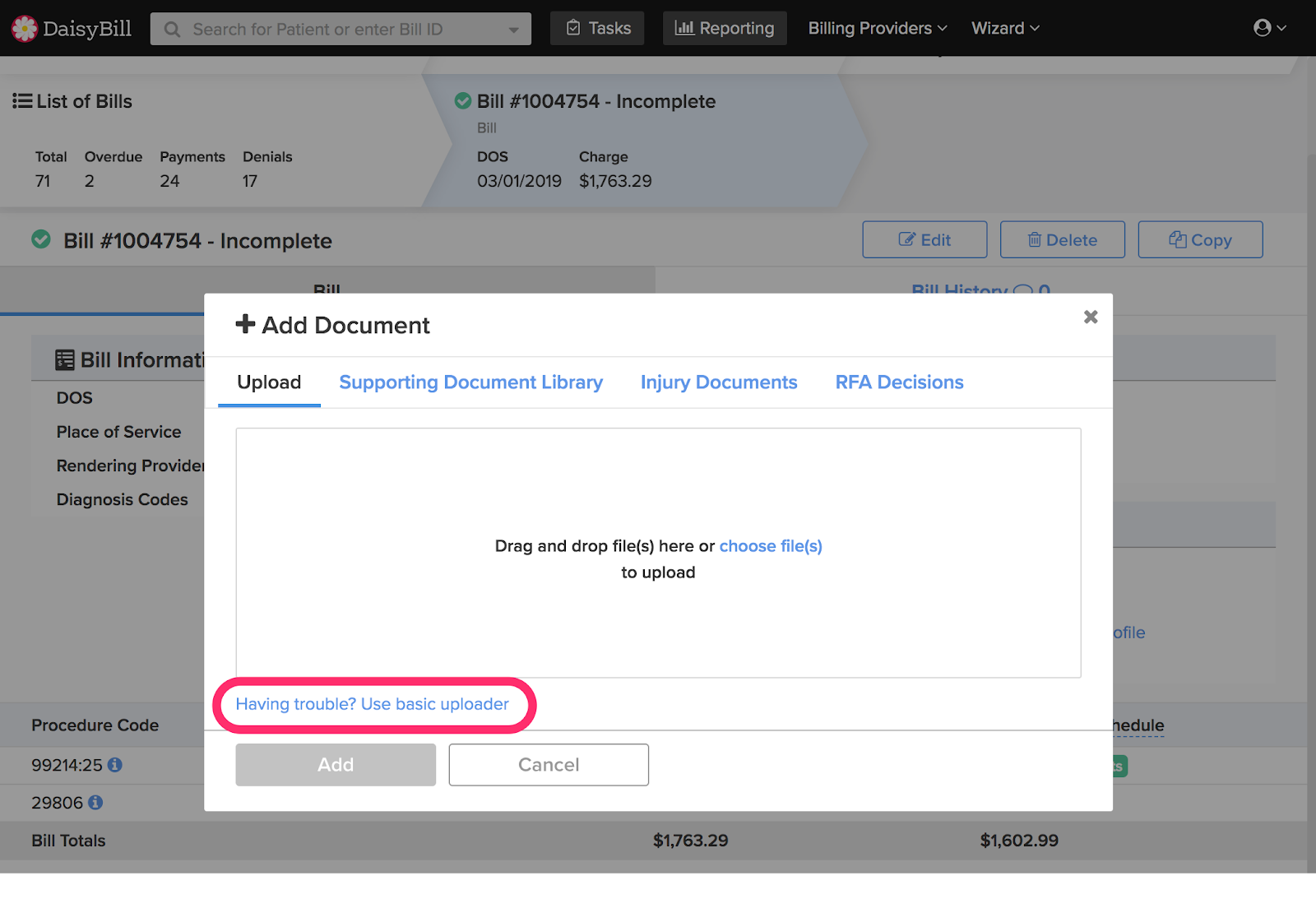 Step 3.  Select 'Report Type'
The list of Report Types is standardized by the DWC for all e-billing.  Commonly used report types include:
J1 - Doctors' First Report (DSLR 5021)
J3 - Medical Permanent Impairment Report
J4 - Med-Legal Report
09 - PR-2 (Progress Report)
CT - Certification
OZ - Support Data for Bill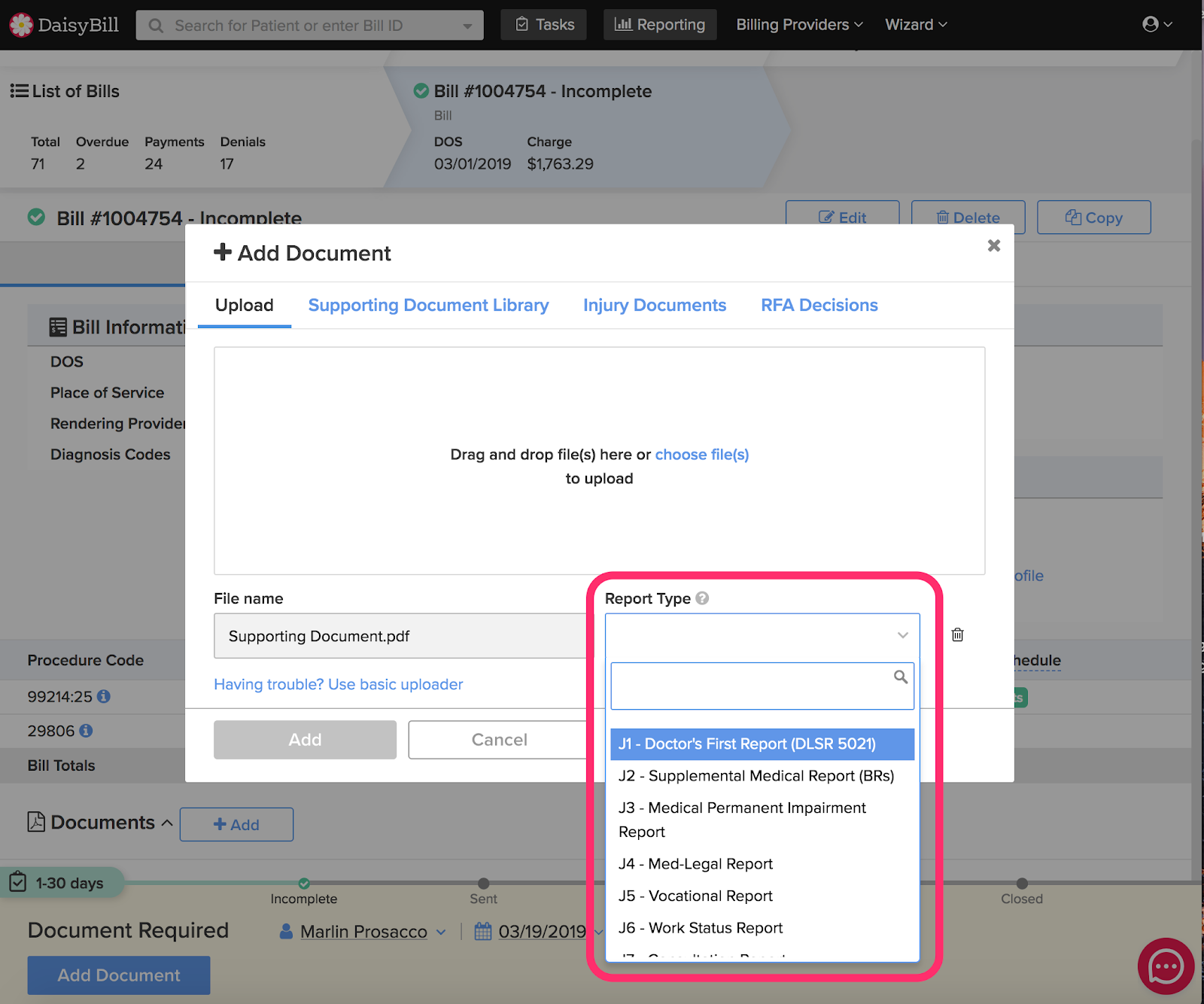 Step 4.  Click 'Add'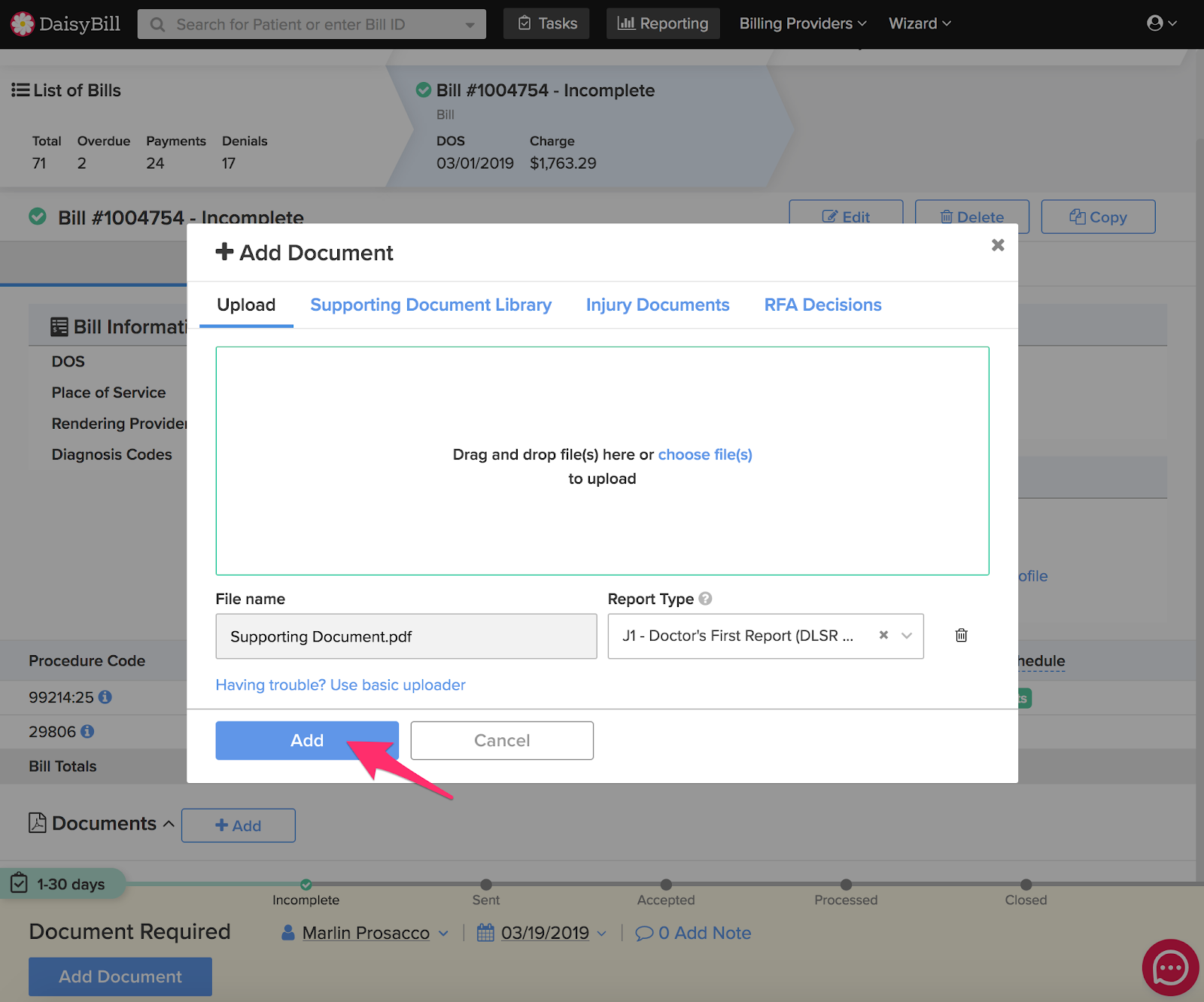 Note that Document Required tasks, like other tasks, appear in Bill History.
You're all set!