Posted a Bill but it doesn't quite look right?  Electronic EOR look funny? Here's the most likely reason.
A correctly posted Bill in daisyBill is posted by Procedure Code.  This ensures the most accurate reporting possible.
The most common error when posting a Bill is to omit the Service Line Item breakdown of Payment amounts.  This results in the payment for the Bill being posted to the Bill, but not to the individual Procedure Code.  This error can occur when manually posting, and also when incomplete electronic EORs are remitted.
An incorrect posting looks like this: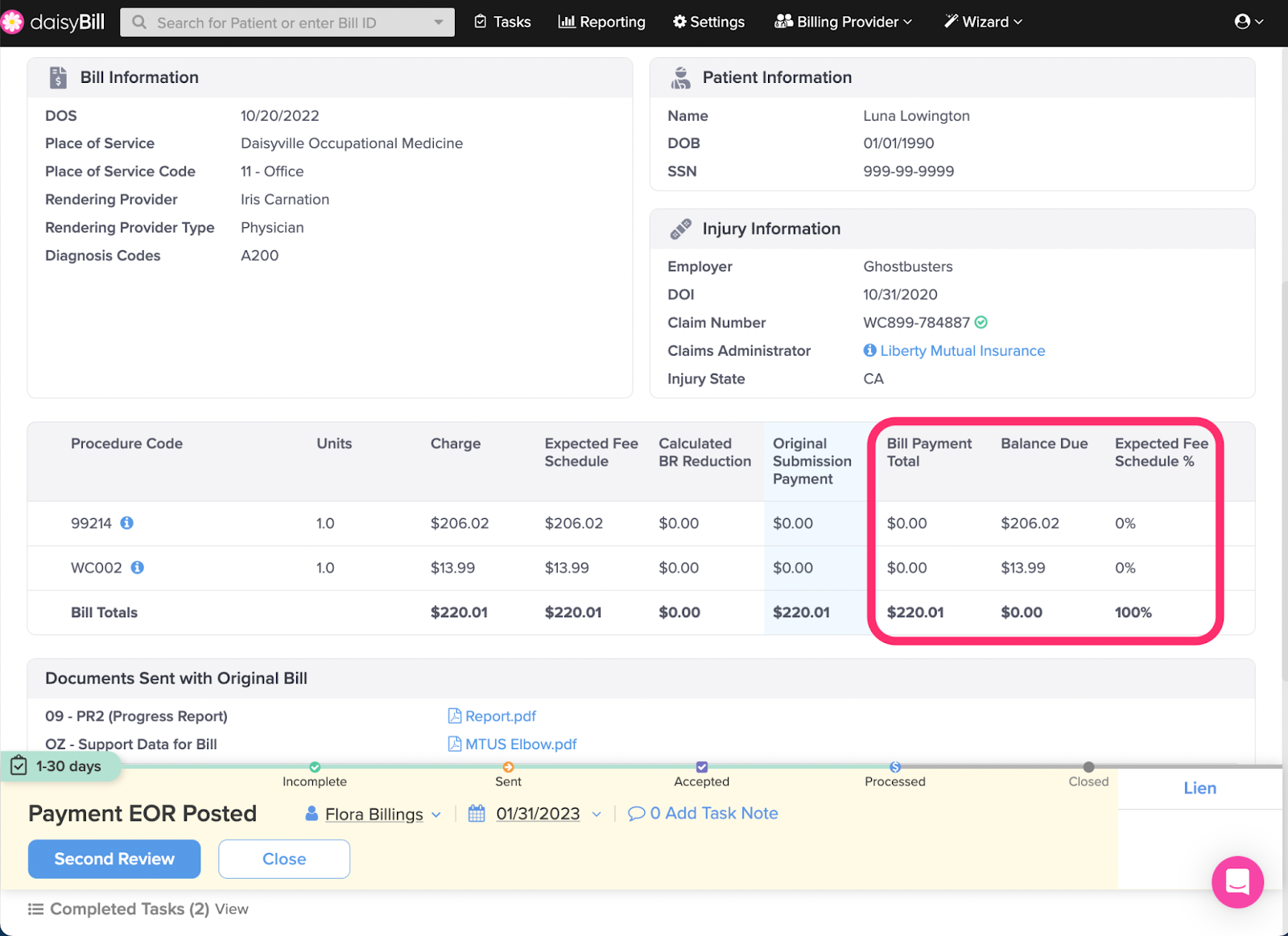 The Bill Totals displays a correct Bill Payment Total amount and Expected Fee Schedule % based on the payment, but each Procedure Code displays a Bill Payment Total and Expected Fee Schedule % of 0.
To fix this type of posting error, follow the directions below:
Step 1. Click the 'x' icon to void the incorrectly posted payment
This Voids the posting from the Bill.  For more help with Void see the Help Article: Void Posted Payment.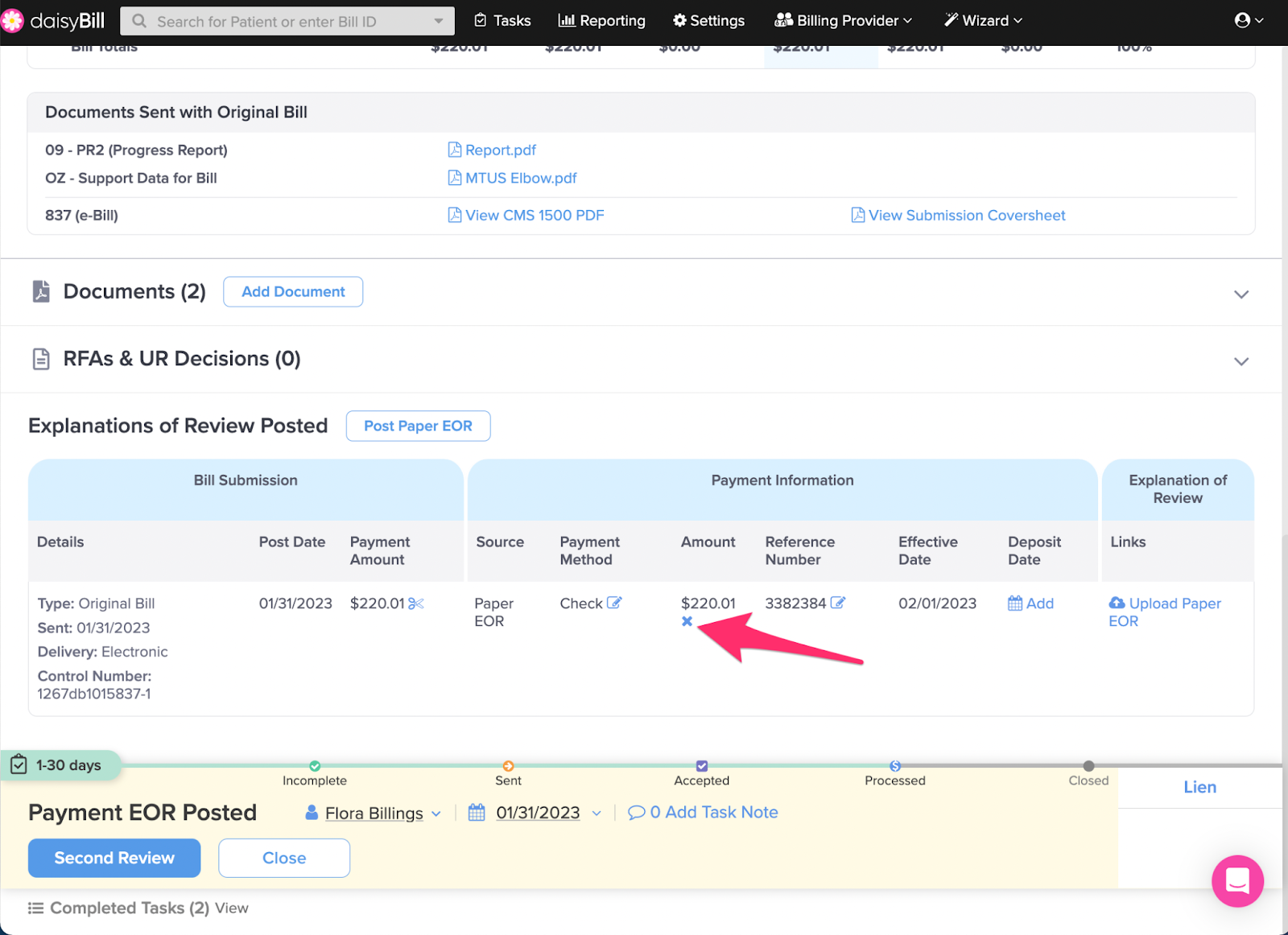 Step 2. Click 'Post' to manually repost the payment
Have the paper copy of the EOR handy for easy re-posting.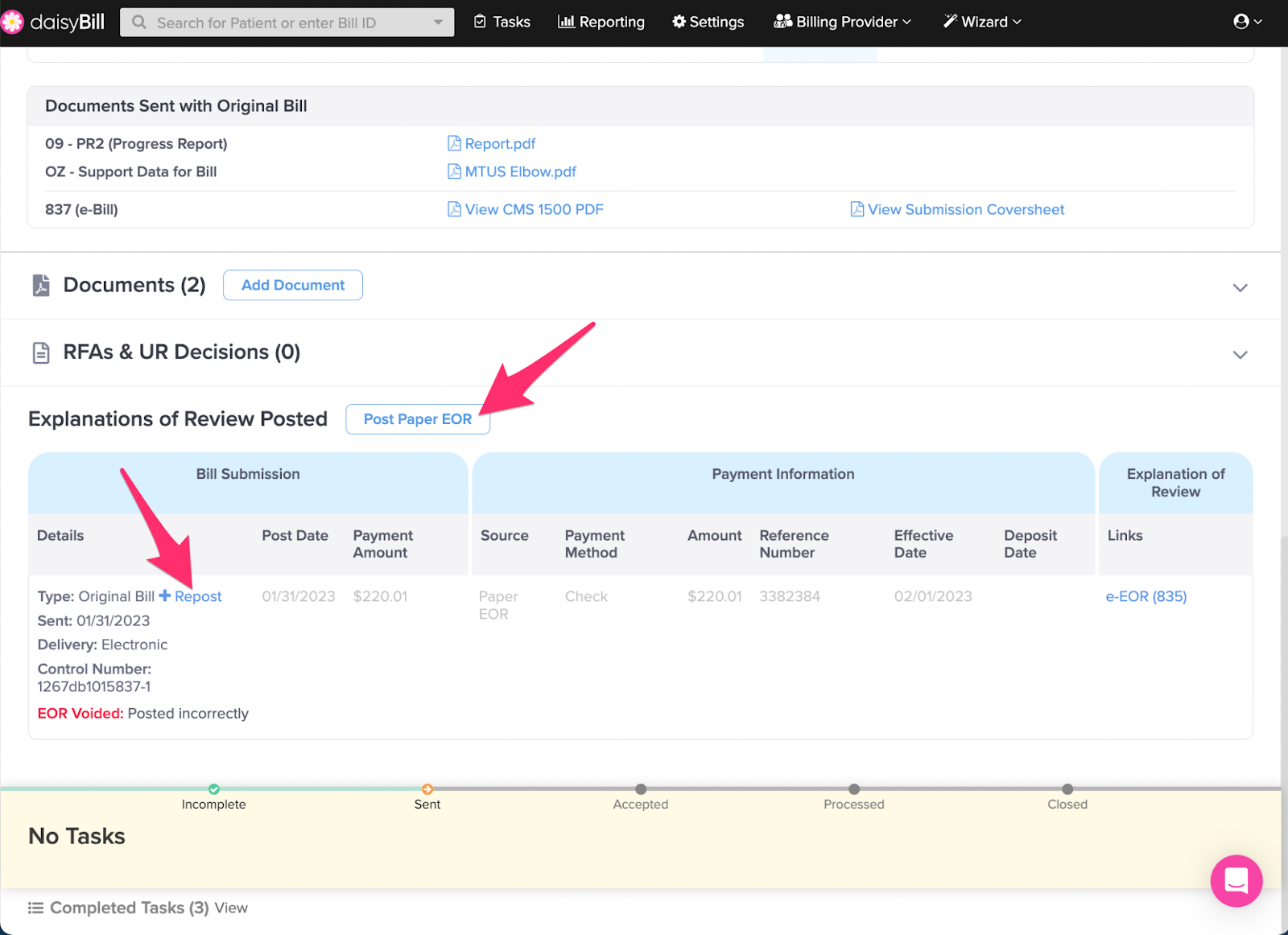 Step 3. Enter payment information and ensure that the 'EOR Allowance' fields are entered for each 'Procedure Code'
For more help creating a manual posting, see the Help Article: Post: Paper EOR.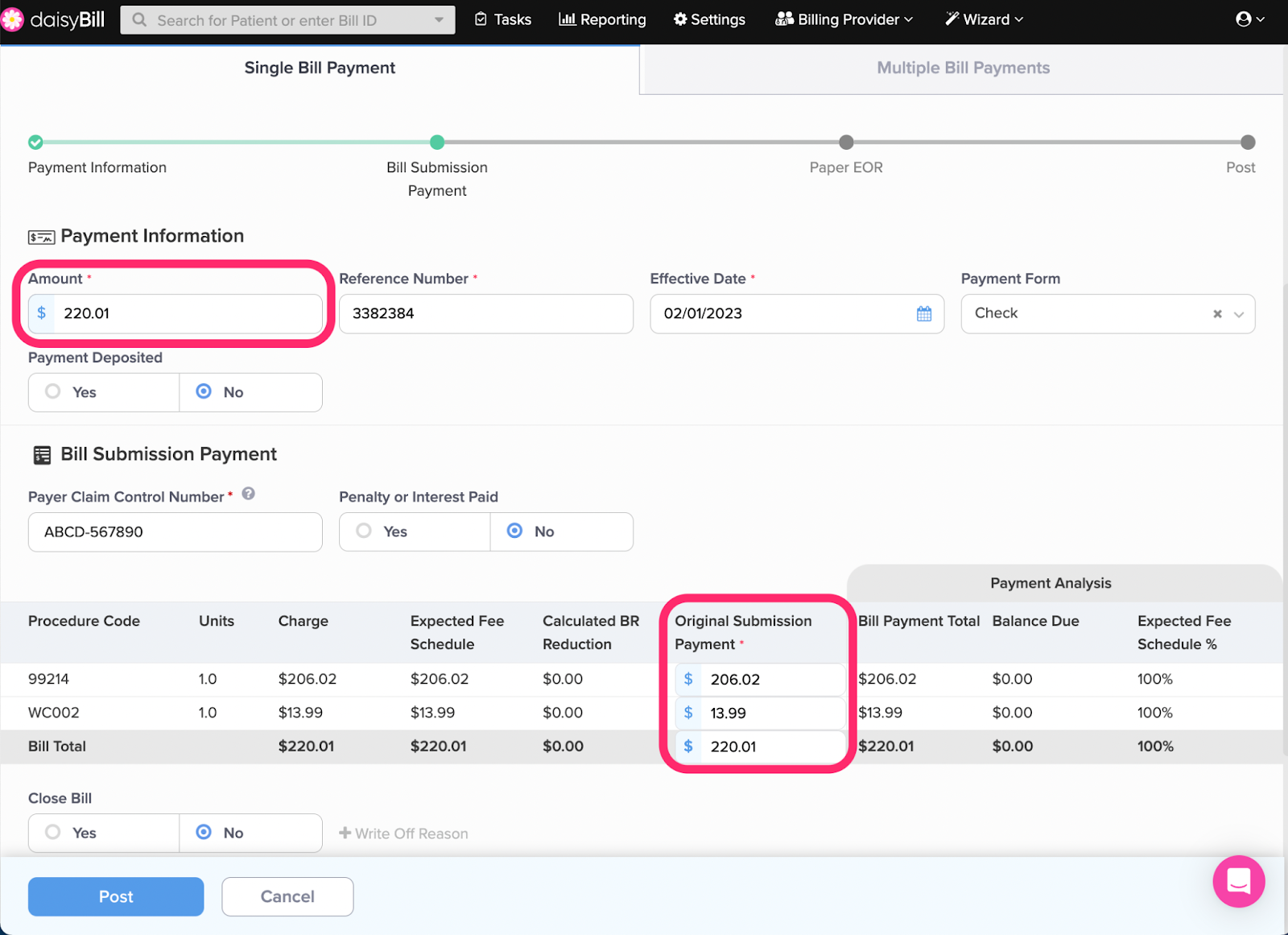 Step 4. Click 'Post'
Onward to beautiful billing!