The Document Library makes it easy to add Documents to a Bill.
The Document Library stores common supporting documents, such as W-9s, testing standards, or IBR decisions. For more information, see the Help Article: Documents.
Here's how it works.
Step 1. From the Bill Page, click 'Add' next to 'Documents'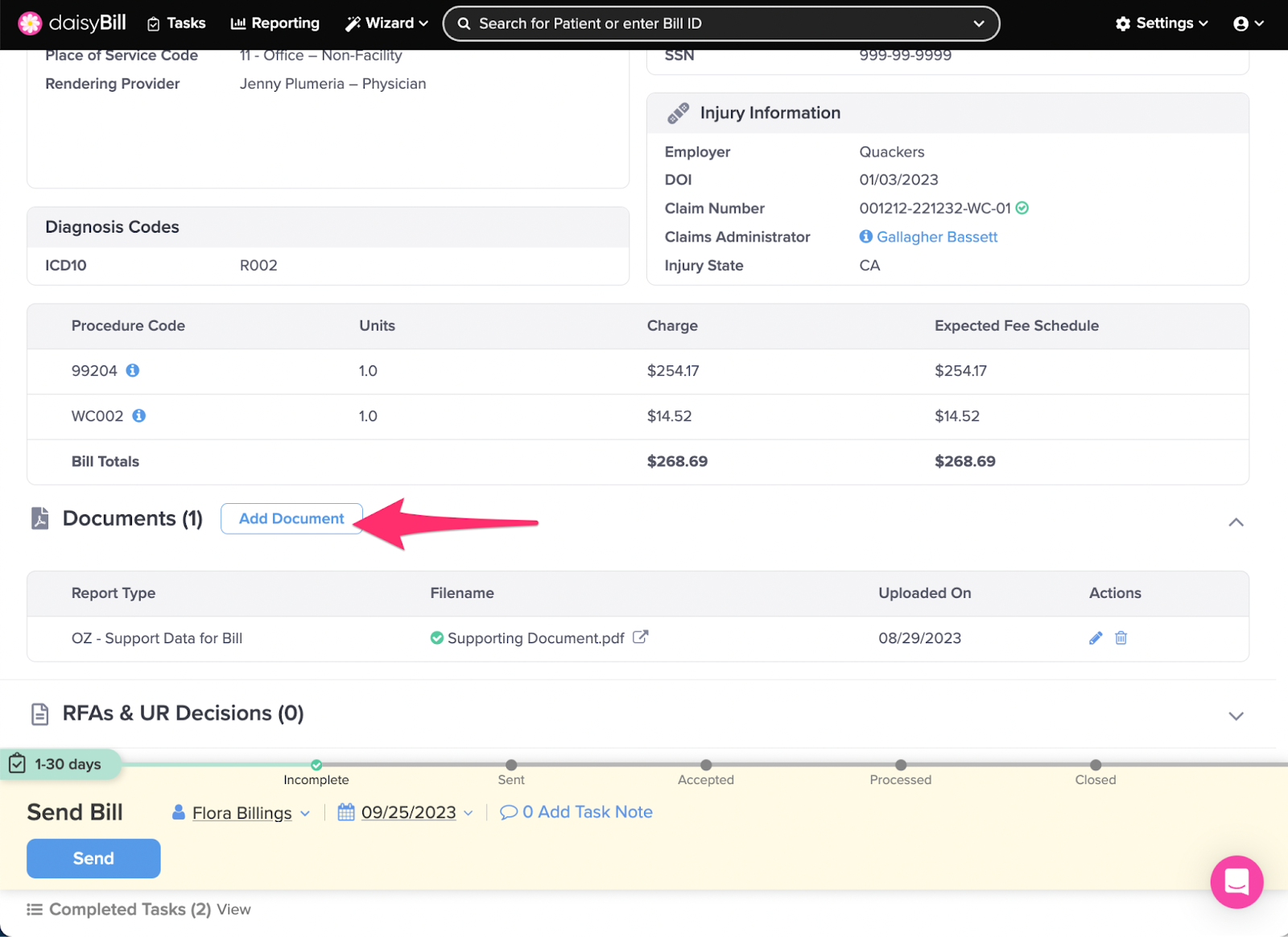 Step 2. Click the 'Document Library' tab
The Document Library tab won't appear if there are no files saved to the Documents Library.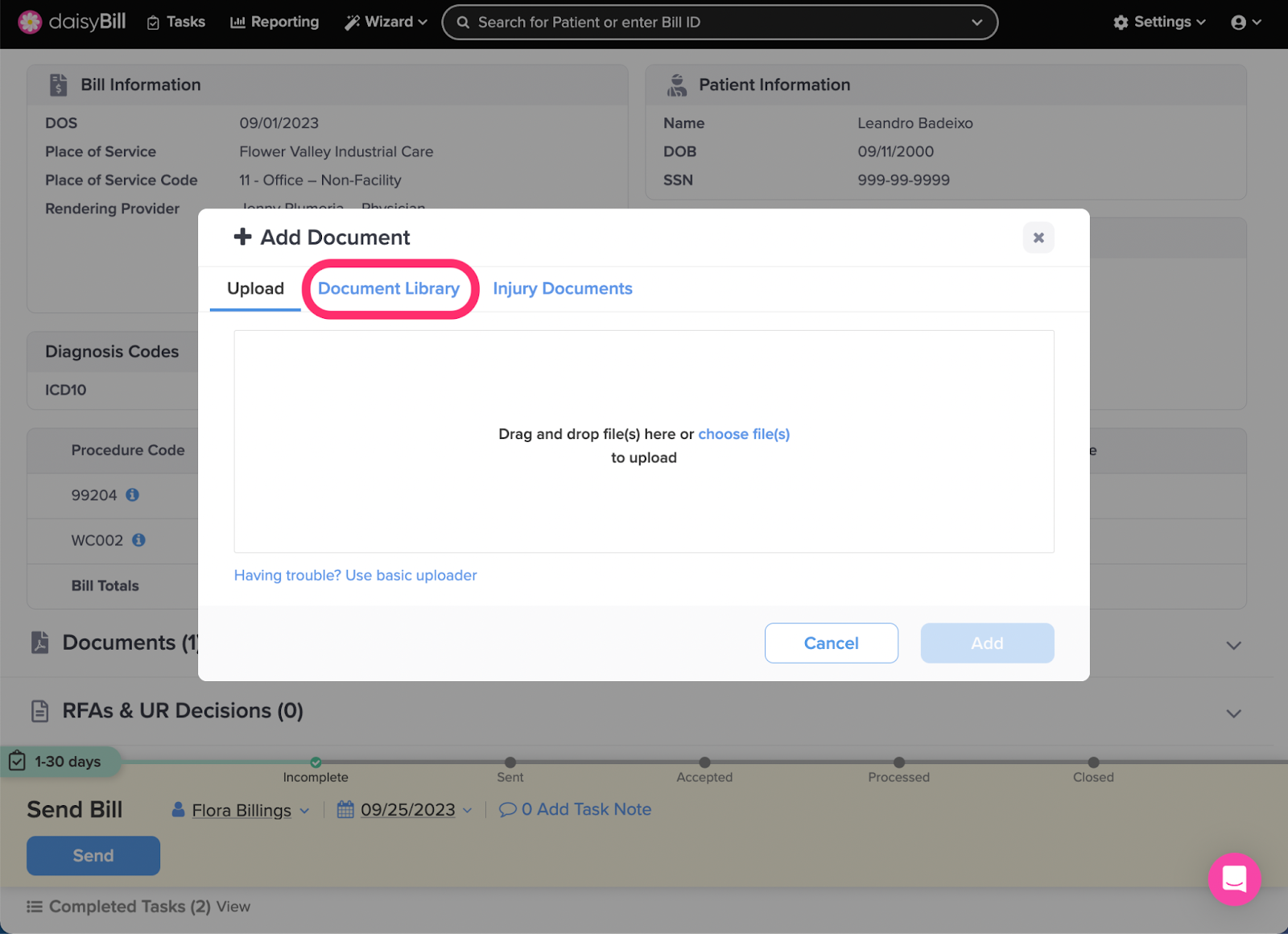 Step 3. Select the Document, then click 'Add' to attach it to your bill
Clicking the document will open that document in a new tab.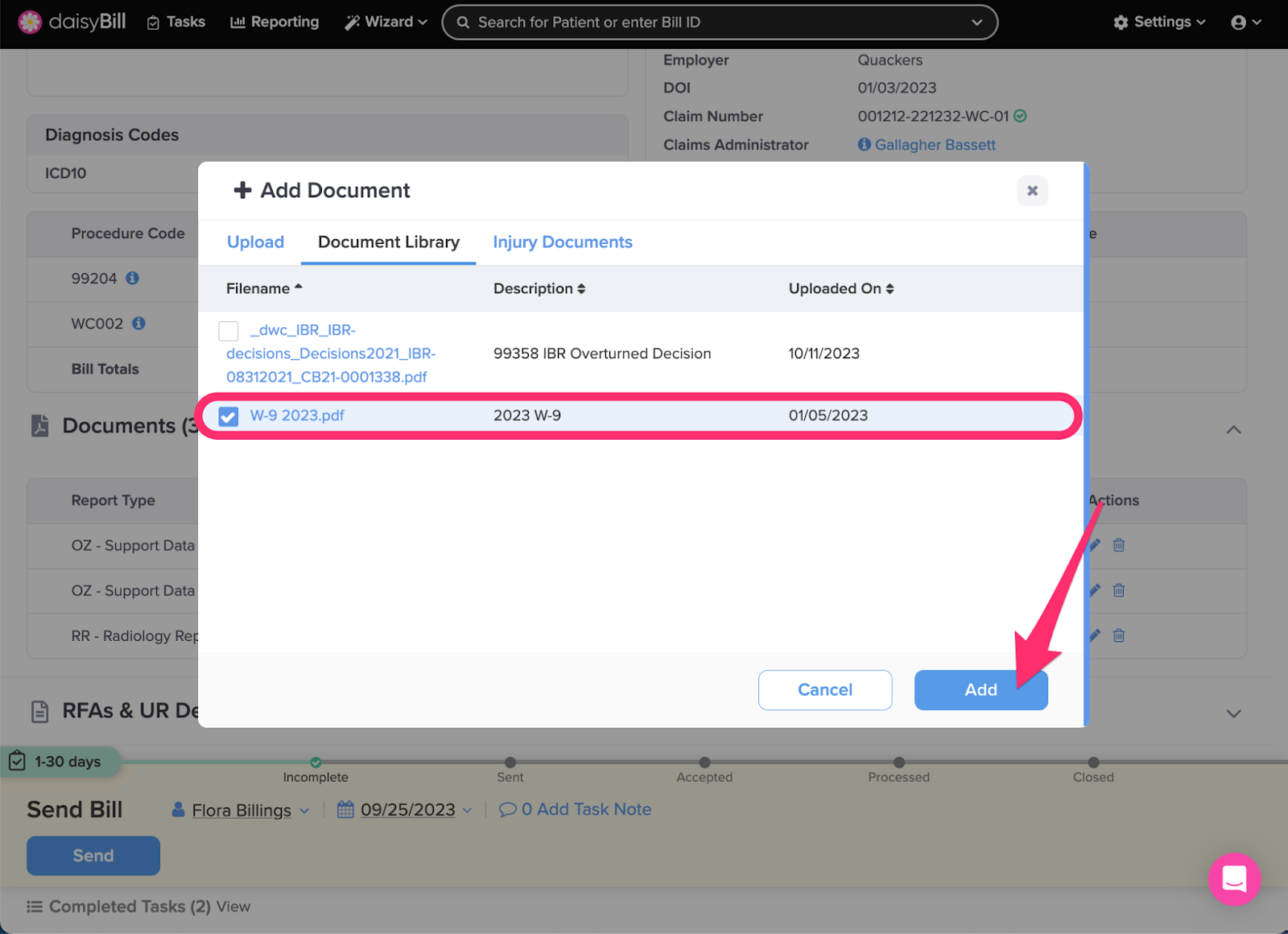 Step 4. Attach any additional Documents, then click 'Send'
Reminder: a maximum of eight documents can be attached to each bill.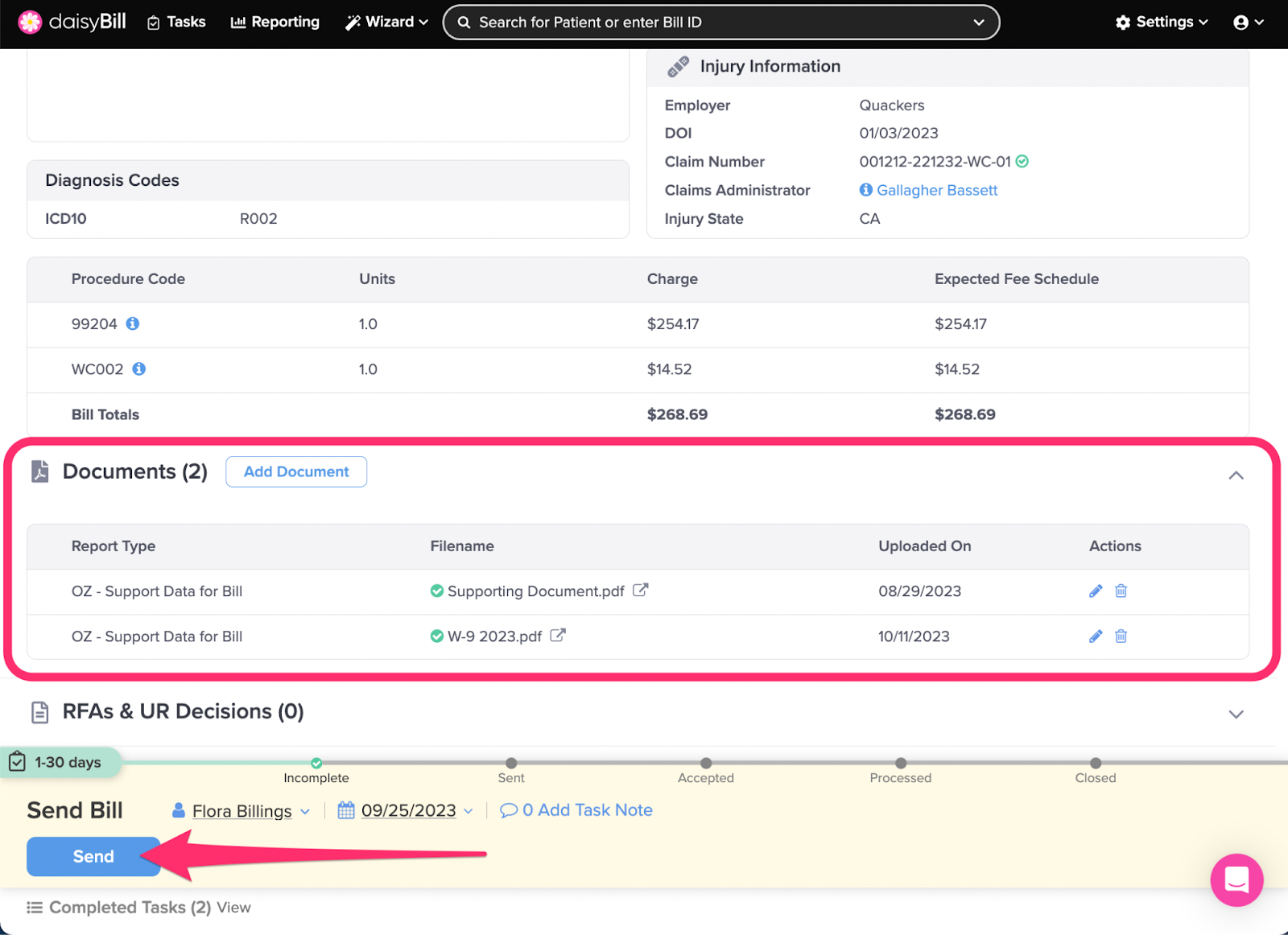 You're getting good at this!