Wizard Subscription Manage Users Explained
Invite your team to use the Wizard from the Manage Users page.
Step 1. On the navigation bar, click Settings, then select 'Manage Users'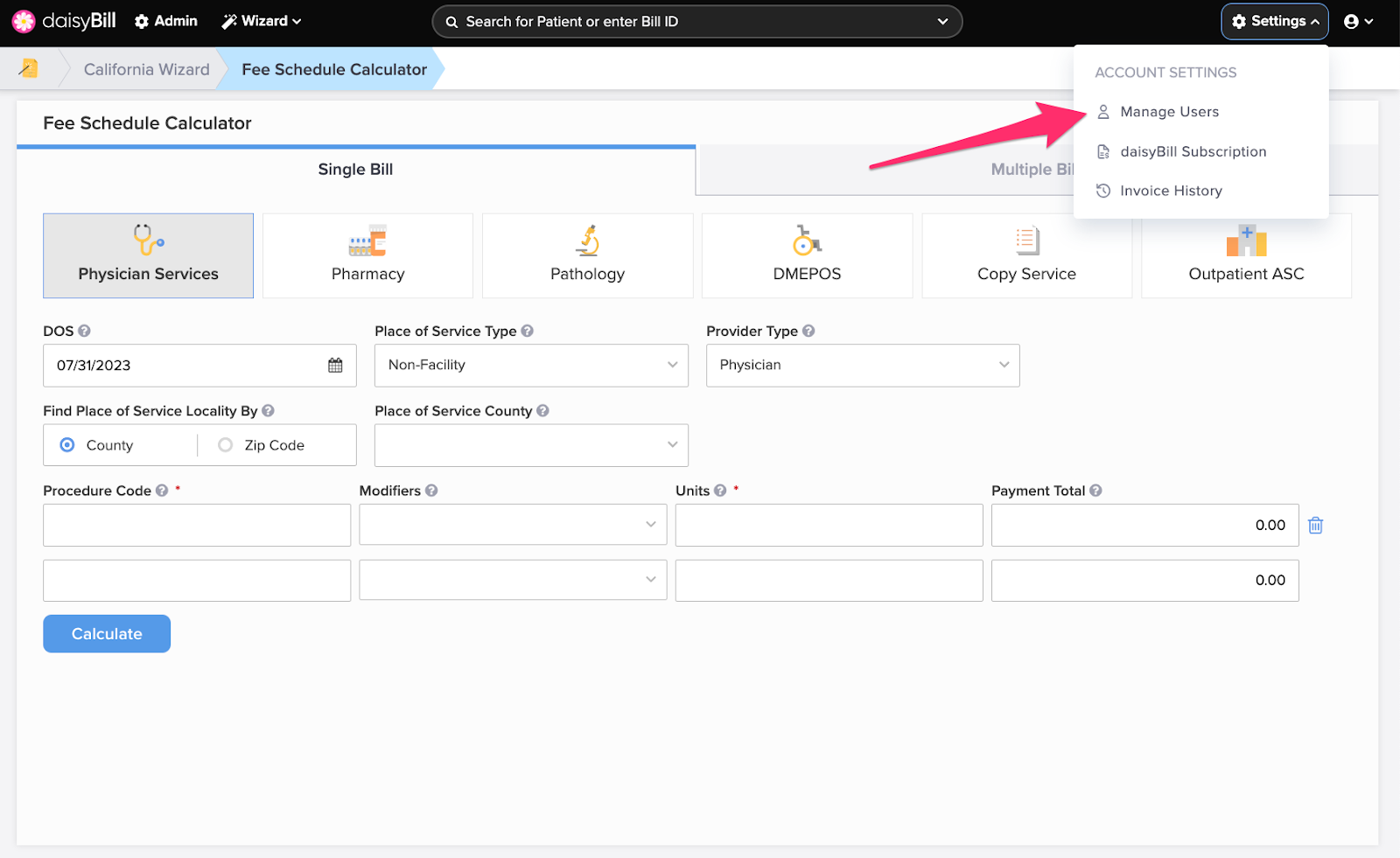 A. To add a new user, click 'Invite User'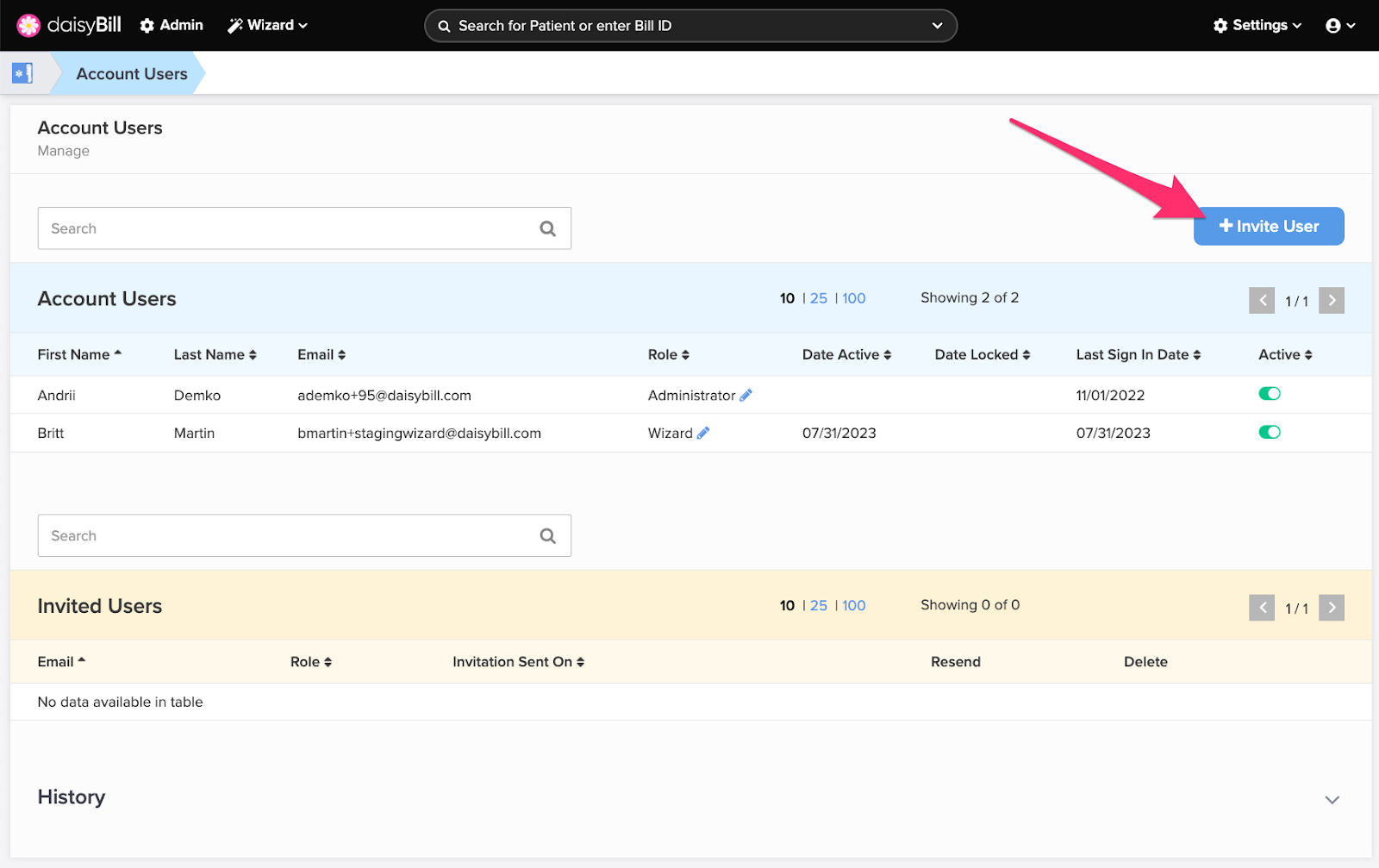 B. Enter the new user's email, read the alert, then click 'Invite'
The email entered in the field

will be the

new user's daisyBill login email.

Read the alert carefully.

Once the user accepts the invitation, daisyBill adds a new charge for an additional active user to your calculator subscription.

After entering the email and reading the alert, click

Invite

.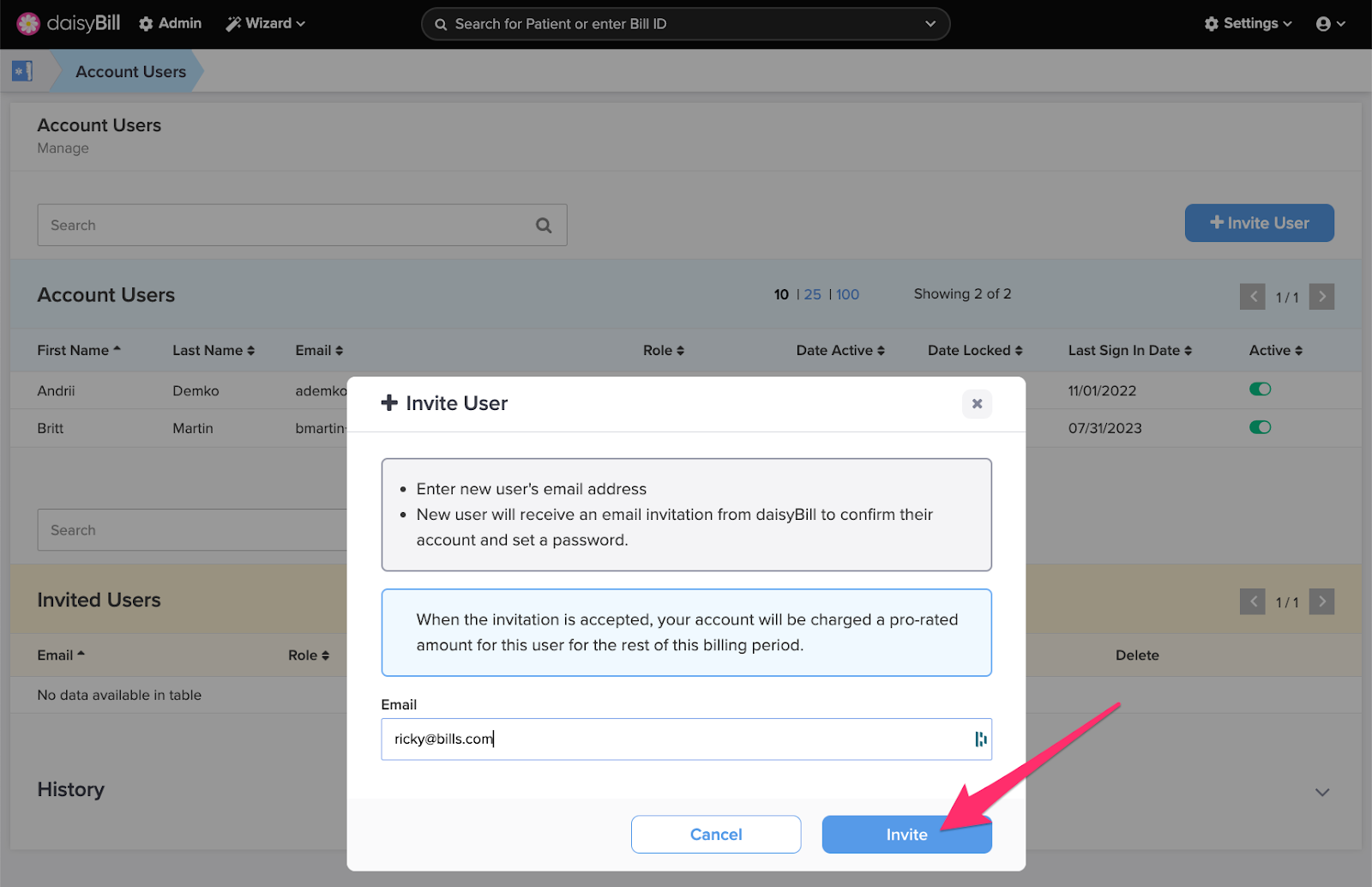 C. To revoke user access, toggle the 'Active' button
The additional user charge is removed from your account, beginning the first day of the next subscription period. There is no refund for terminated users.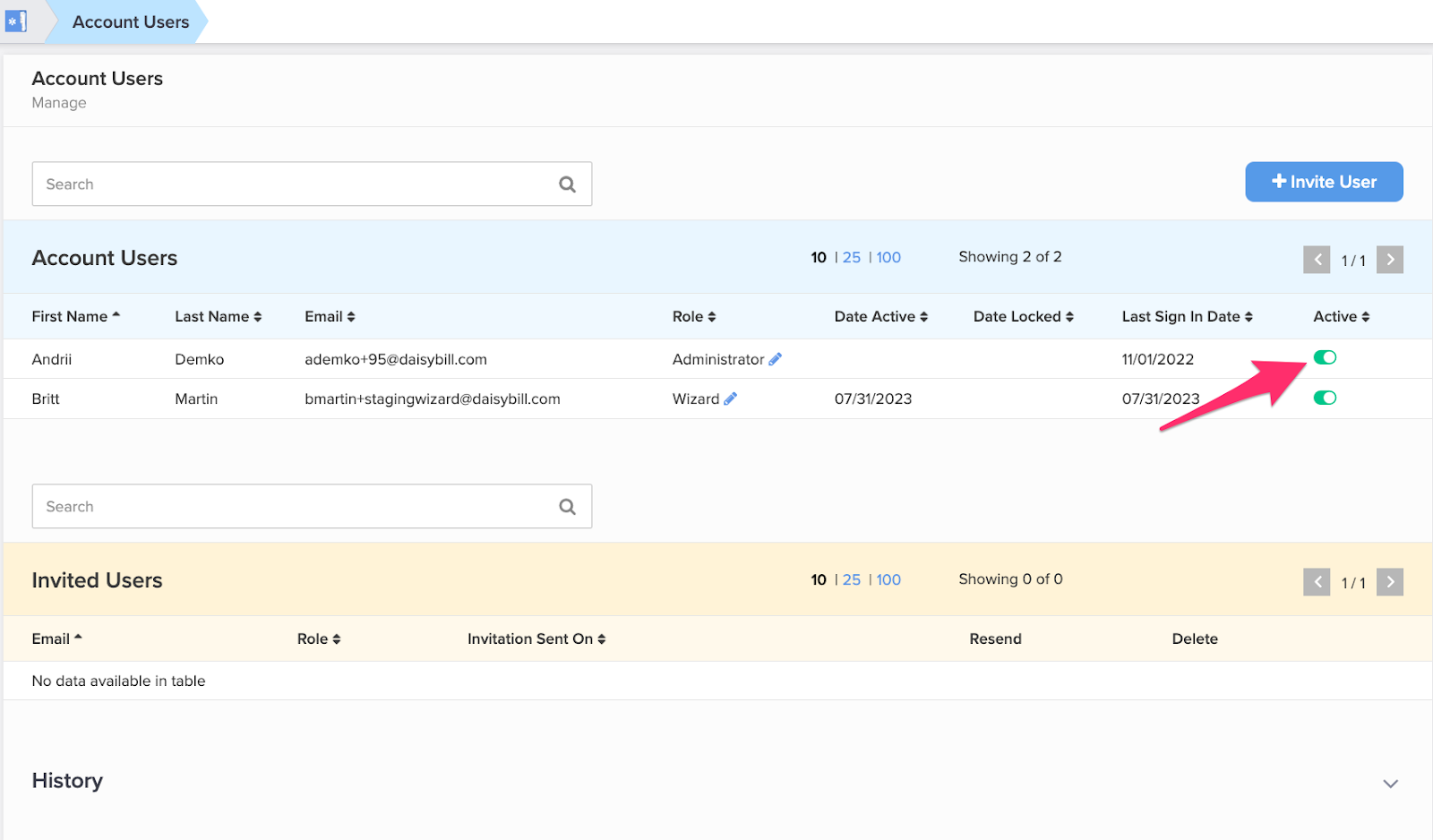 Click 'Lock' to confirm that you'd like to lock the user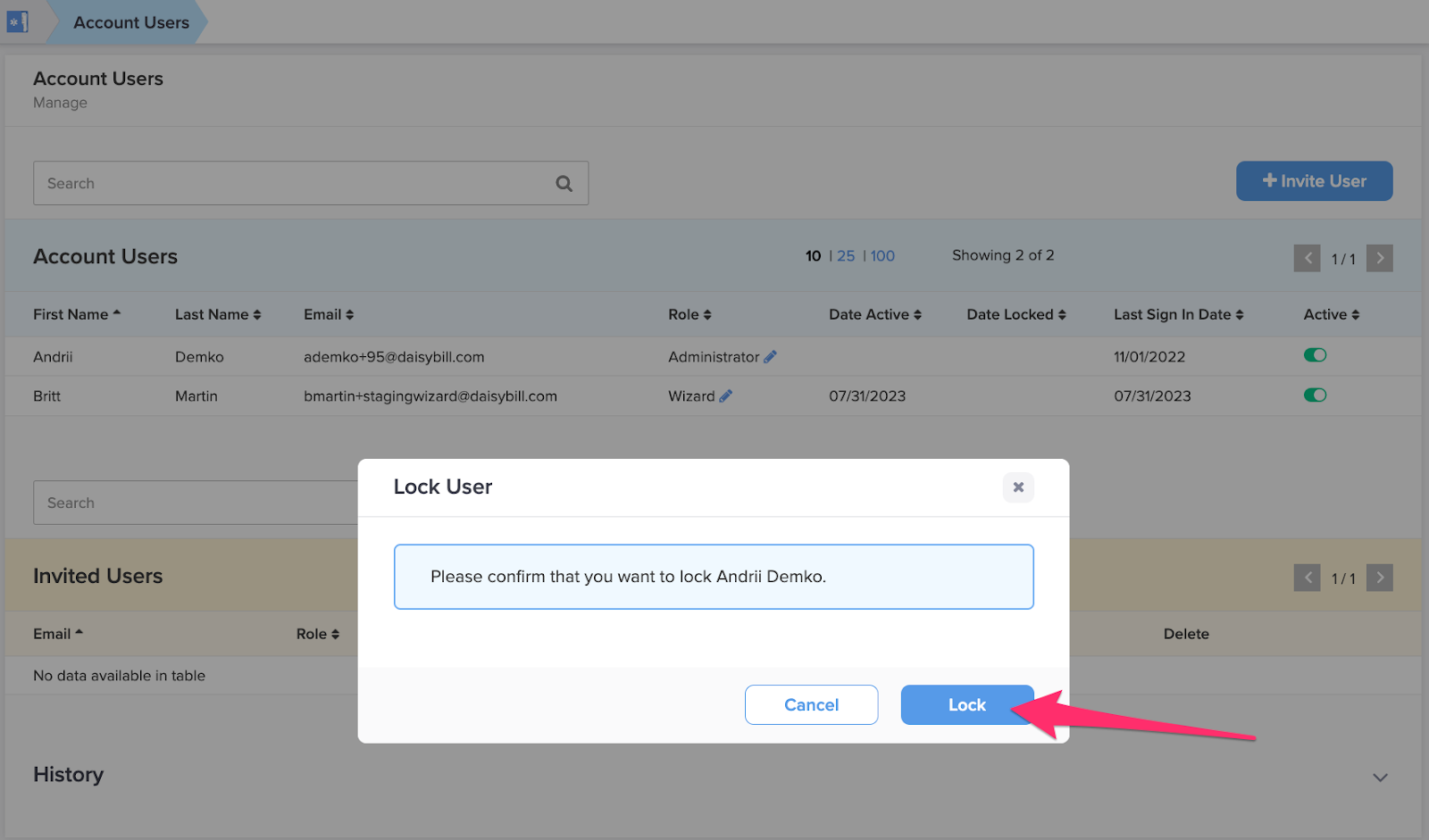 D. To unlock a locked user, toggle the 'Active' button
Locked users do not have access to the Wizard. They will appear grayed out under Account Users. Unlock a user by toggling the Active button on the far right hand side of your screen.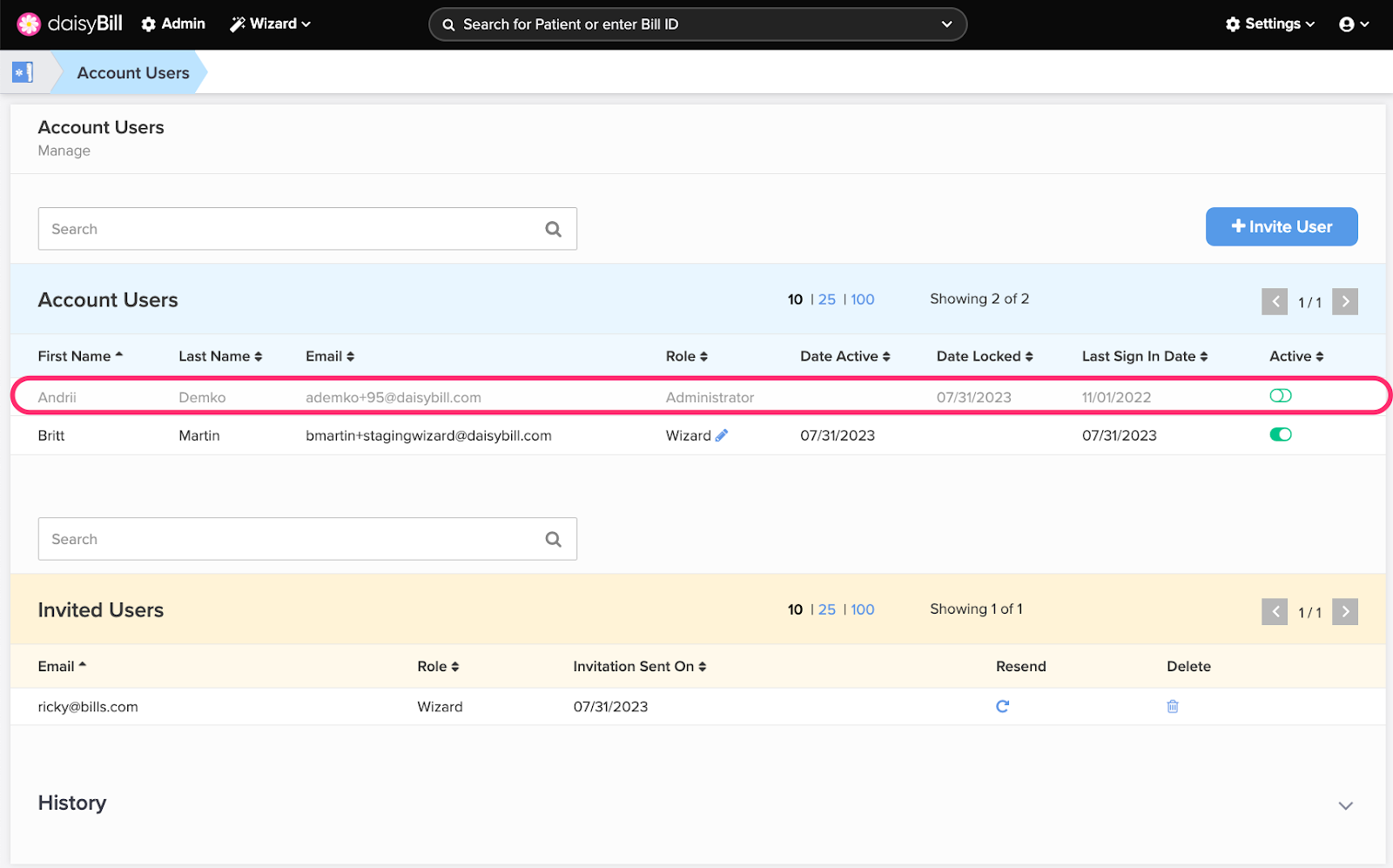 E. To view/manage Invited users, refer to the 'Invited Users' section
Click the 'Circle Arrow' icon to resend the user invitation, or click the 'Trashcan' icon to delete the invitation.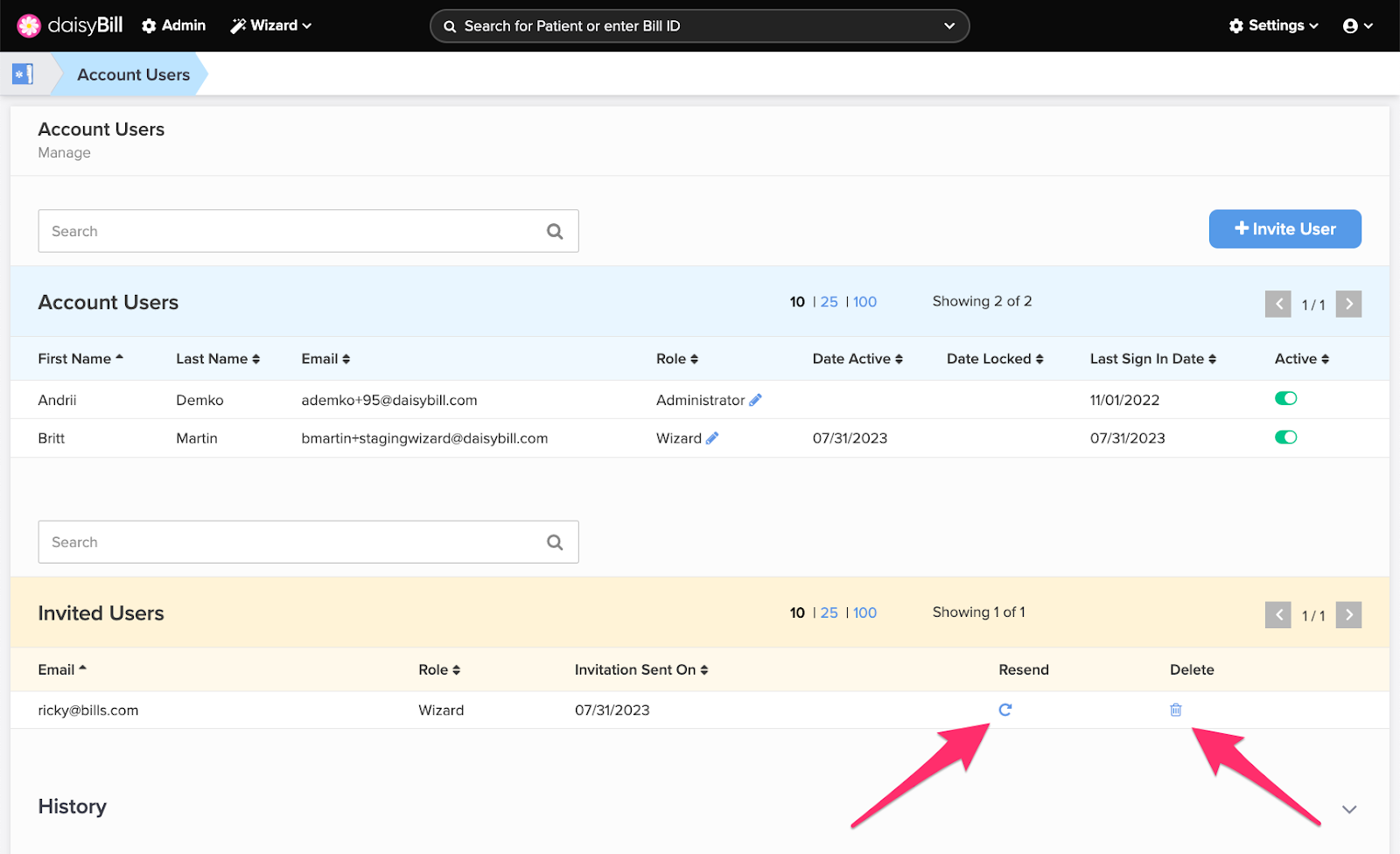 Get calculating!