Need to edit the details of a posted payment? No problem!  Use the Edit feature on the Bill Page.
When editing a posted payment, only the following information can be changed:
Check Number

Payment Method
To correct an erroneously posted payment, use the Void feature shown on the Bill Page. For more information, see the Help Article: Void Posted Payment.
And now, to the main event!
Step 1. In 'Payment Information', click the Pad/Pencil icon to edit the Payment Method or the Reference Number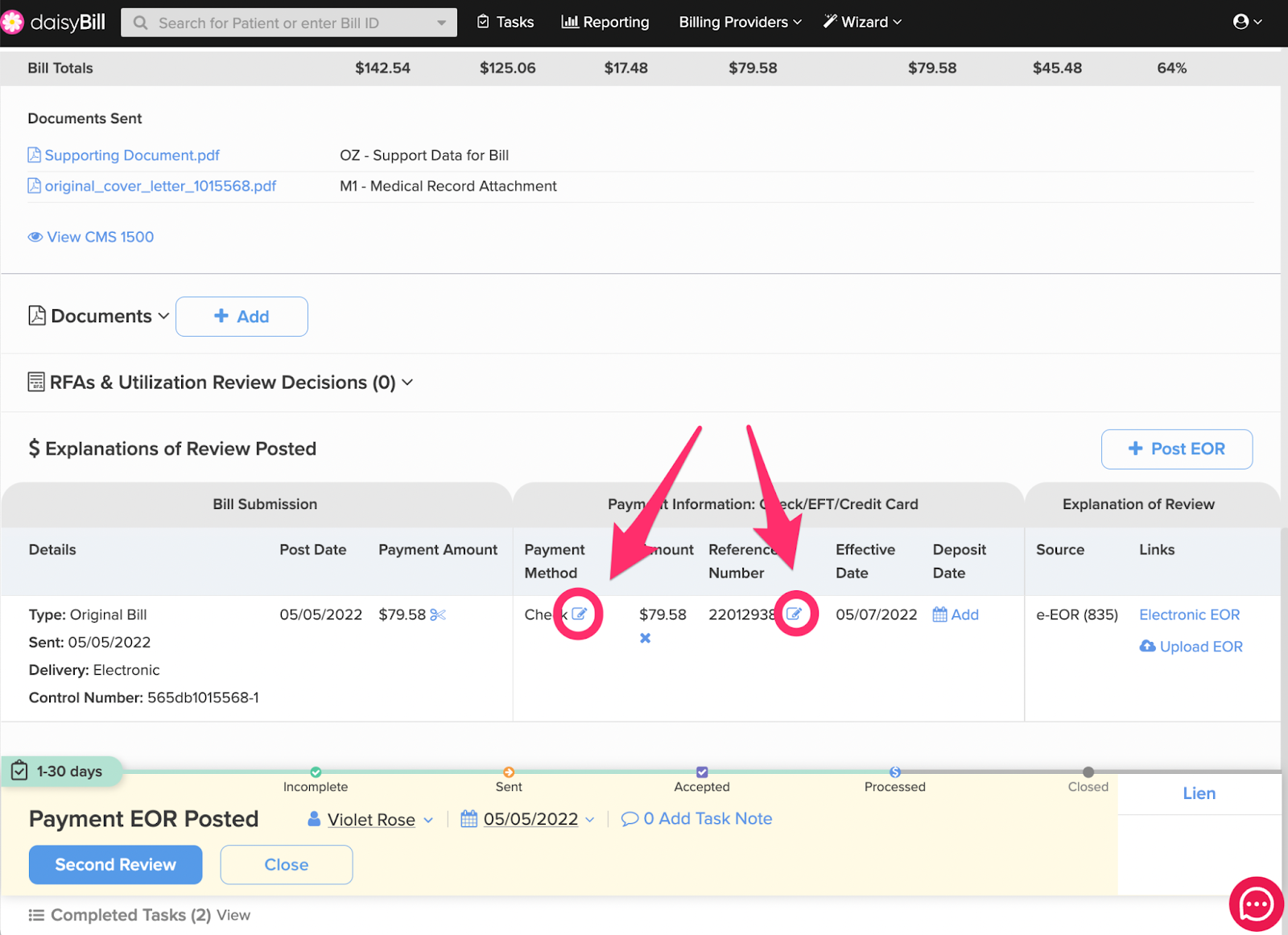 Step 2. Edit the Reference Number and/or Payment Method, then click 'Save Changes'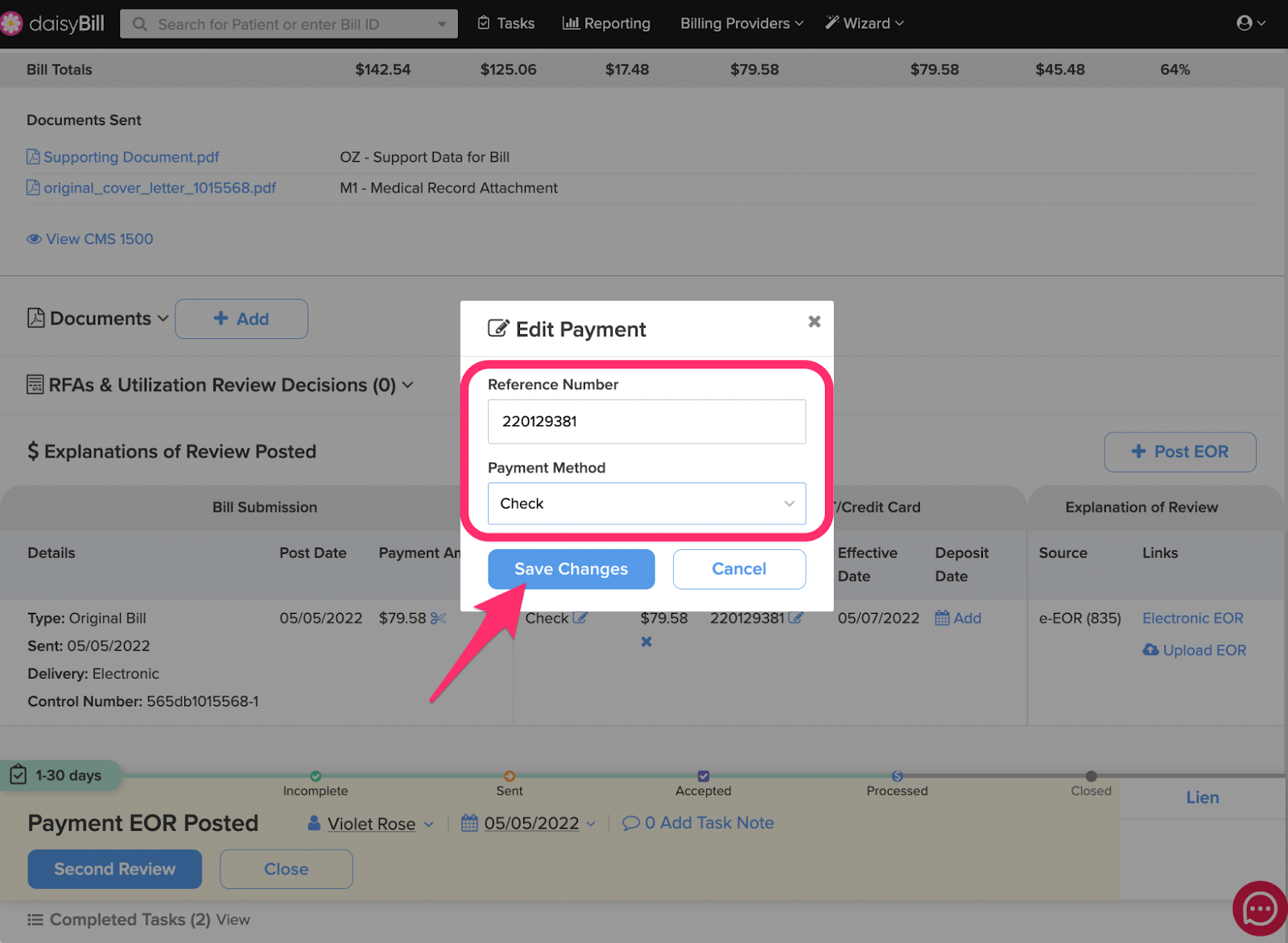 That was easy!