Got questions? Want to get to know daisyBill better? Use the Help Center to find quick answers on how to do everything in daisyBill.
Here's what you can do in the Help Center:
A. Open Help Center
To open the Help Center, click the pink 'Chat' icon in the bottom right corner. The icon appears on the bottom right corner of every daisyBill screen.
From the homepage of the Help Center, you can start a chat with daisyBill's dedicated Support team, review recent blogs, and check on operational status.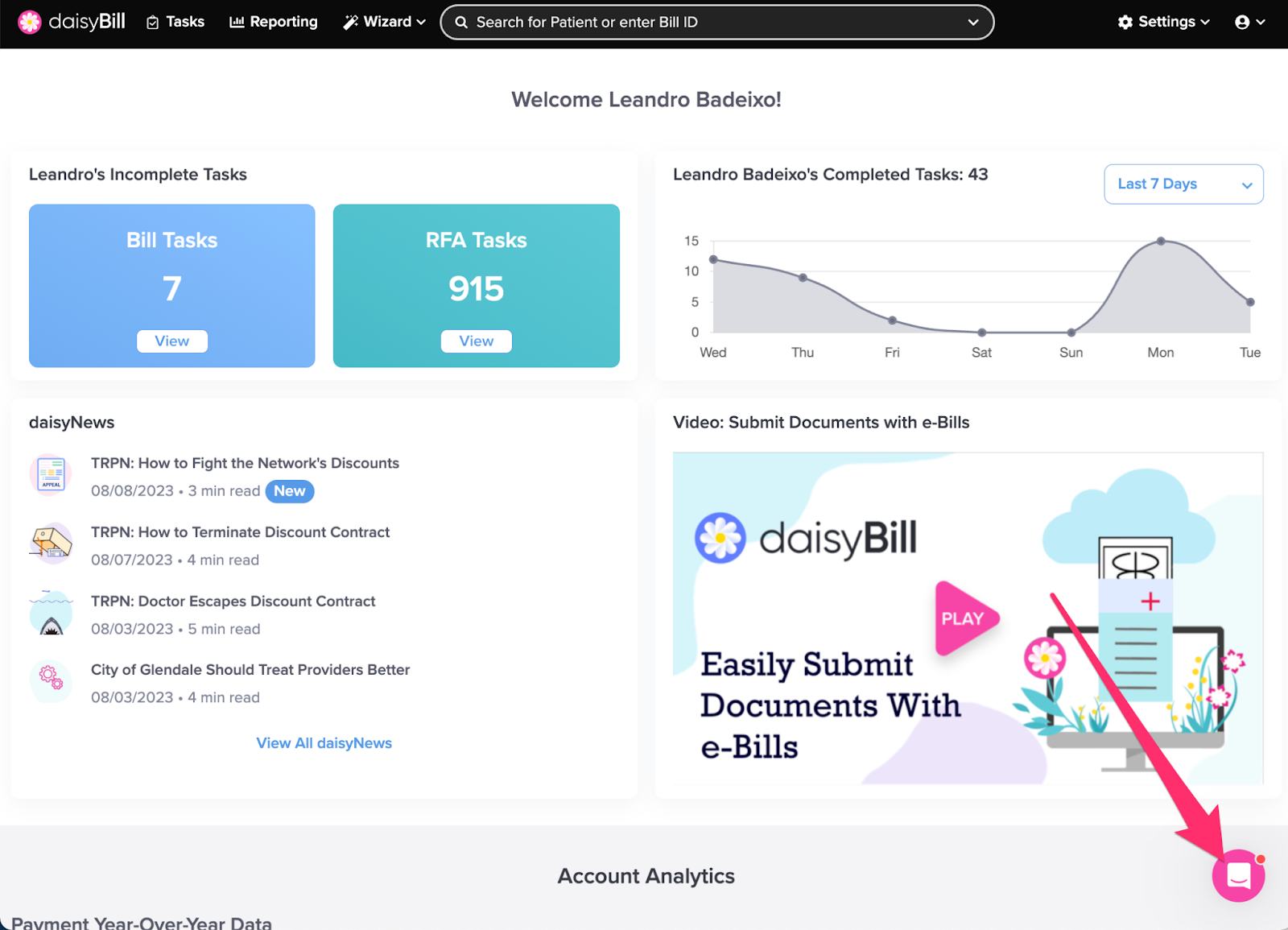 B.
Home Tab
B1. Start a chat
To chat with daisyBill Support, click the 'Send us a Message' button and select a topic
Follow the prompts to get directed to the correct team. Clicking the 'Send us a Message' button opens a window to chat with us.  Chat is staffed Monday through Thursday 7am-4pm Pacific Time.  Chats received outside of business hours will be replied to as soon as our team is available.  Users will get the response back as an email if not logged in to daisyBill.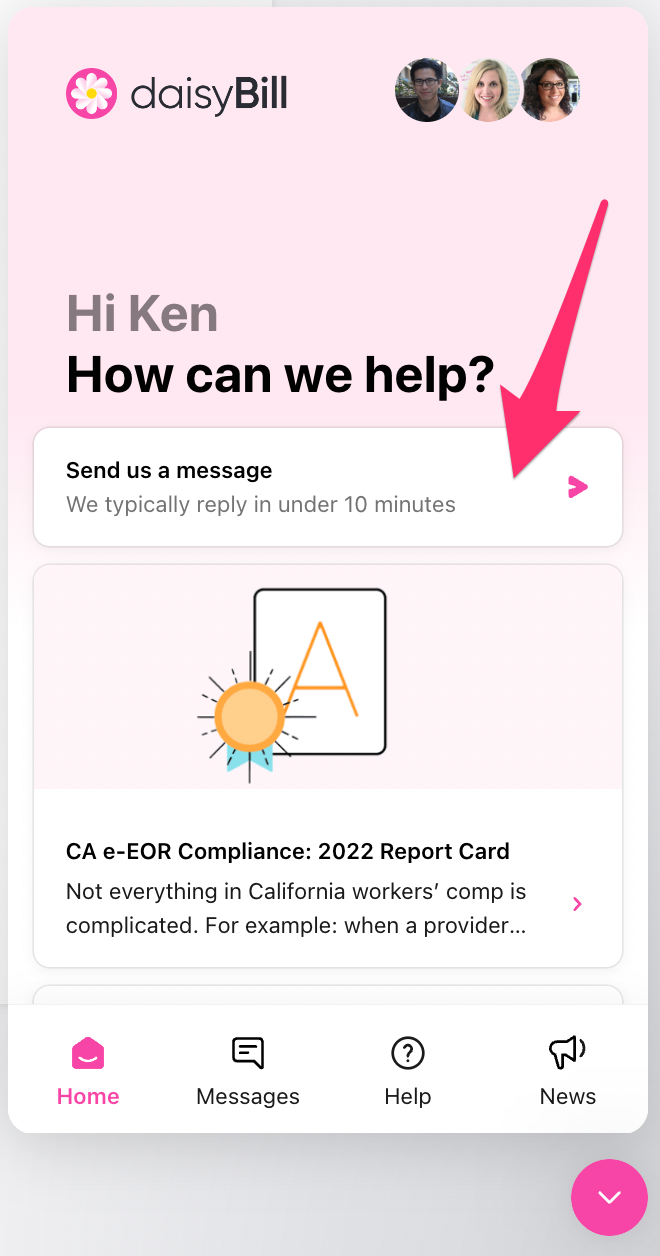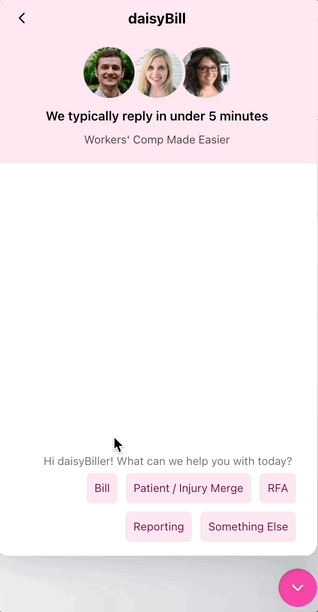 B2. Review recent blog posts
Our most recent blog post will appear on the homescreen of the Help Center. Stay up to date with our blogs to make sure you are in the loop of everything related to workers' comp!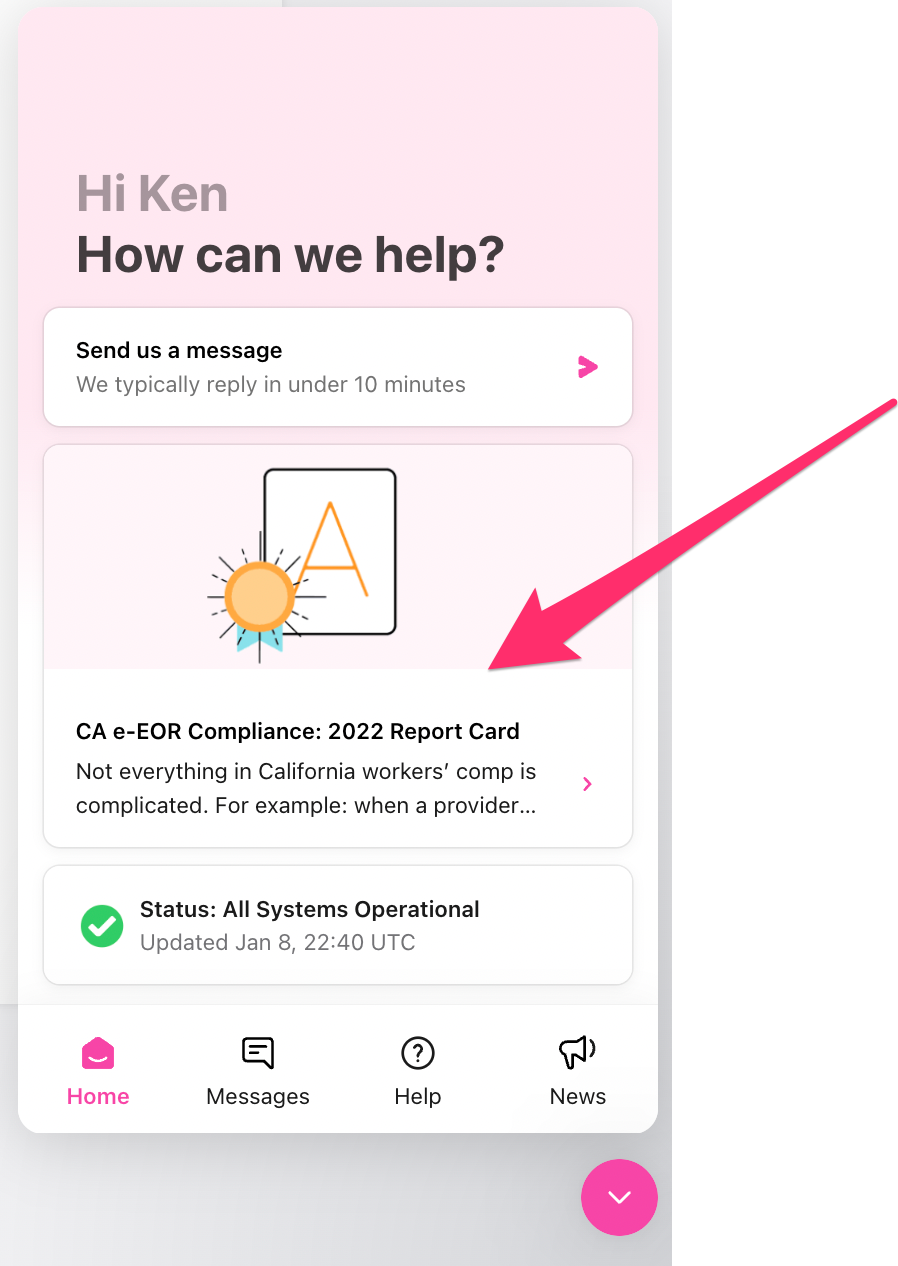 B3. Check daisyBill's current Operational Status
To check daisyBill's current status, view the Status Indicator
Green - systems are operational.
Yellow - daisyBill's development team has identified and is fixing a problem. A yellow indicator will also display a summary of the trouble with an estimated time to resolution.

C
. Messages Tab
Your previous conversations with daisyBill Support will appear, along with any past announcements.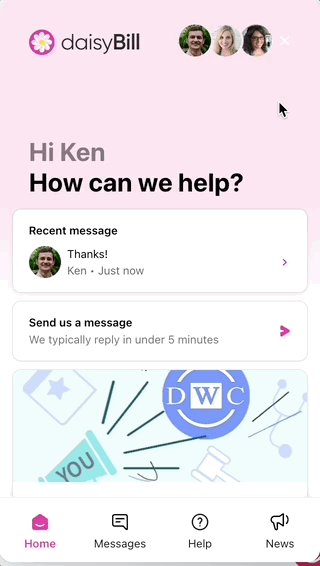 D. Help Tab
To search Help Articles, enter a search term into 'Search For Help'. Results will automatically appear as you type. To browse Help Articles by topic, scroll through and select one to view related Help Articles. Remember: if a Help Article doesn't answer your question, feel free to get in touch with us!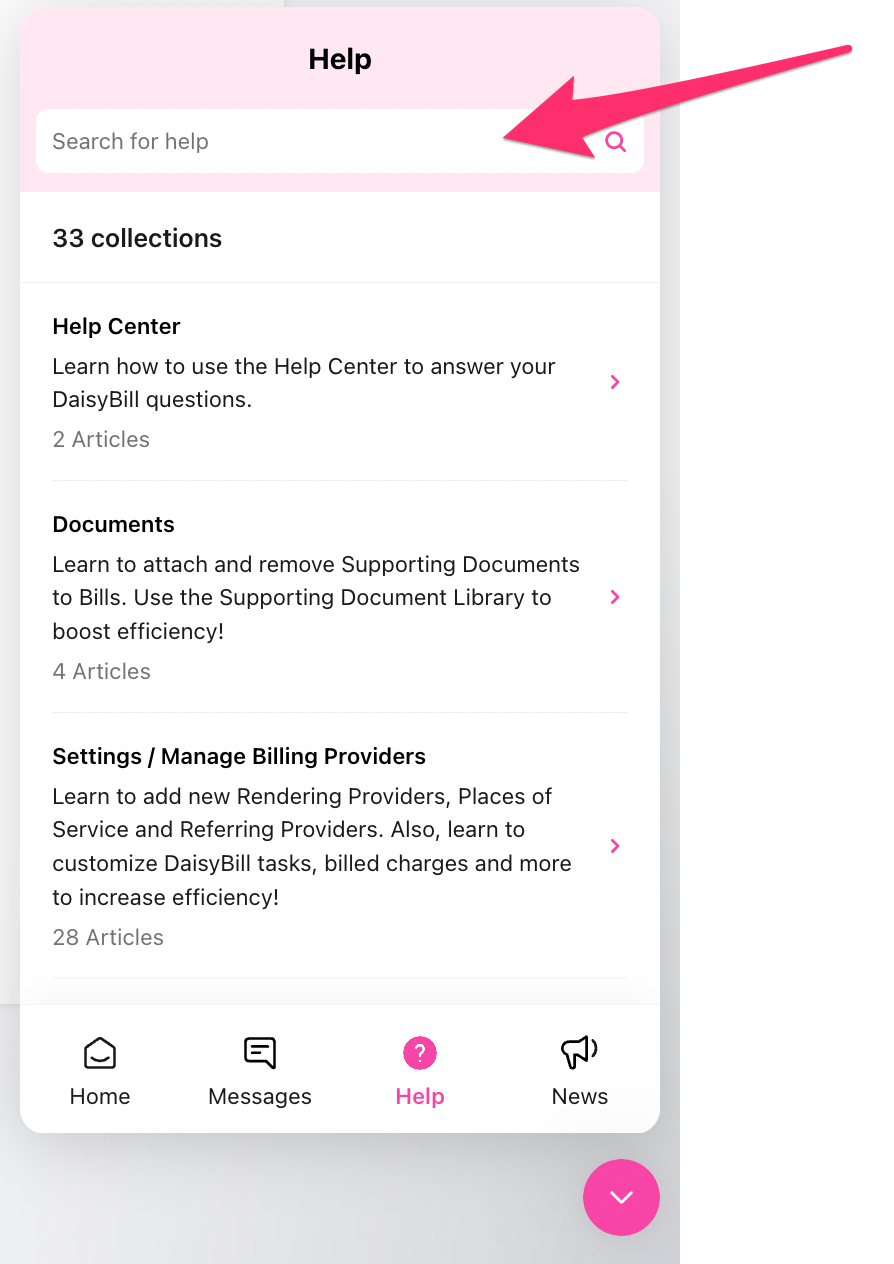 E. News Tab
All recent blog posts can be found in the News section

F
. Close Help Center
To close the Help Center, click the down arrow in the bottom right corner.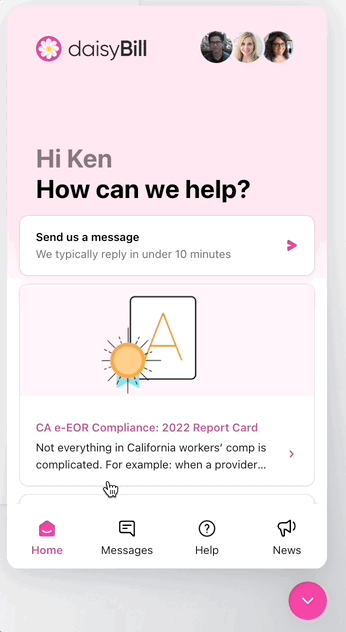 Help is just a click away!