Need to check a submitted bill's CMS 1500 form? No sweat.
Step 1. From the Bill Page, click 'View CMS 1500 PDF'
Only submitted bills have a 'View CMS 1500 PDF' option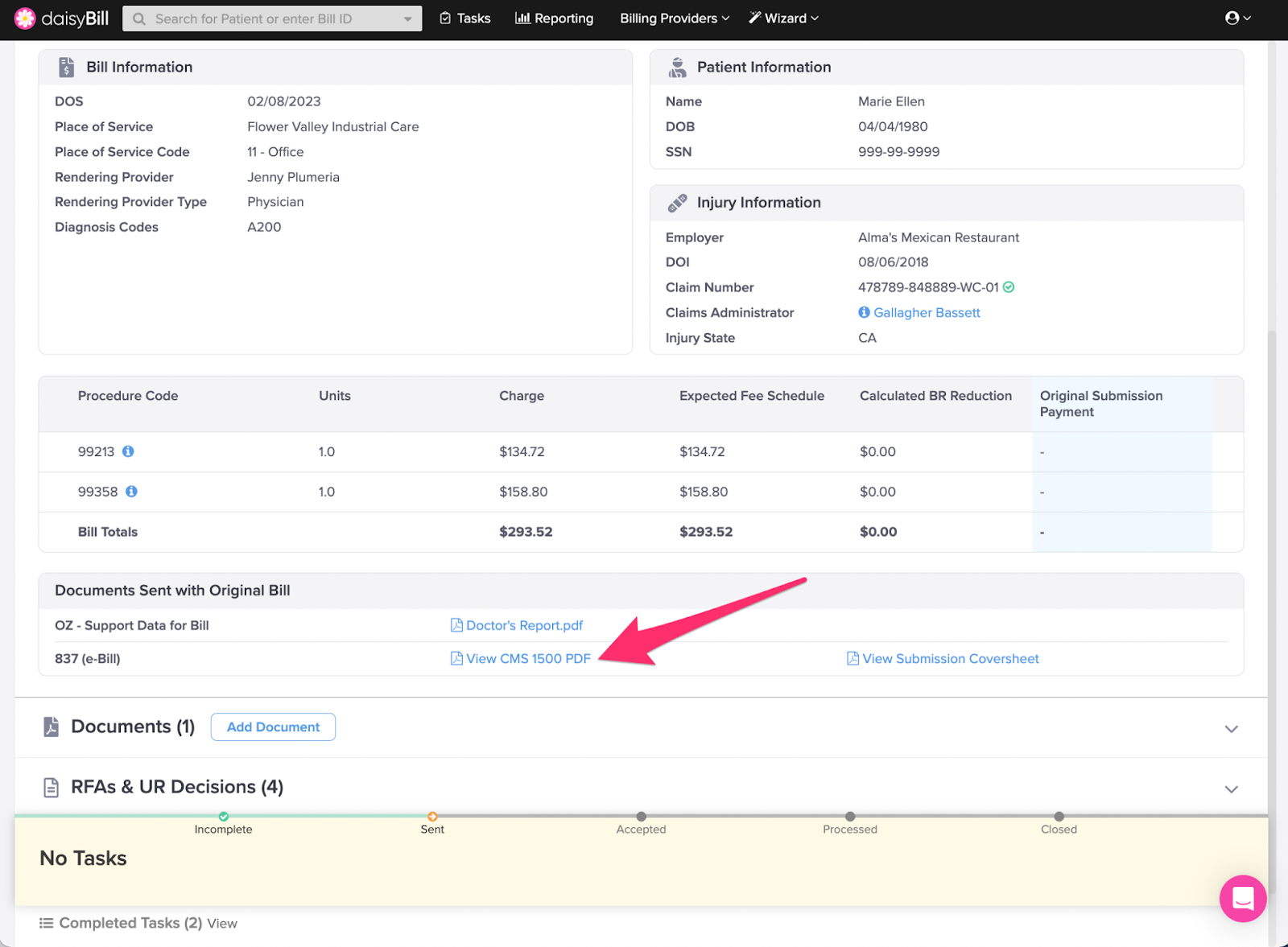 Step 2. Download and open the CMS 1500 PDF
Once you click View CMS 1500, the PDF will automatically download to your computer.
Like we said -- no sweat!