Setting up and managing your daisyBill subscription is a snap. Just follow these instructions!
Step 1. On the navigation bar, click the 'Settings icon, then select 'daisyBill Subscription'
Only users designated as daisyBill Administrator can access the daisyBill Subscription page.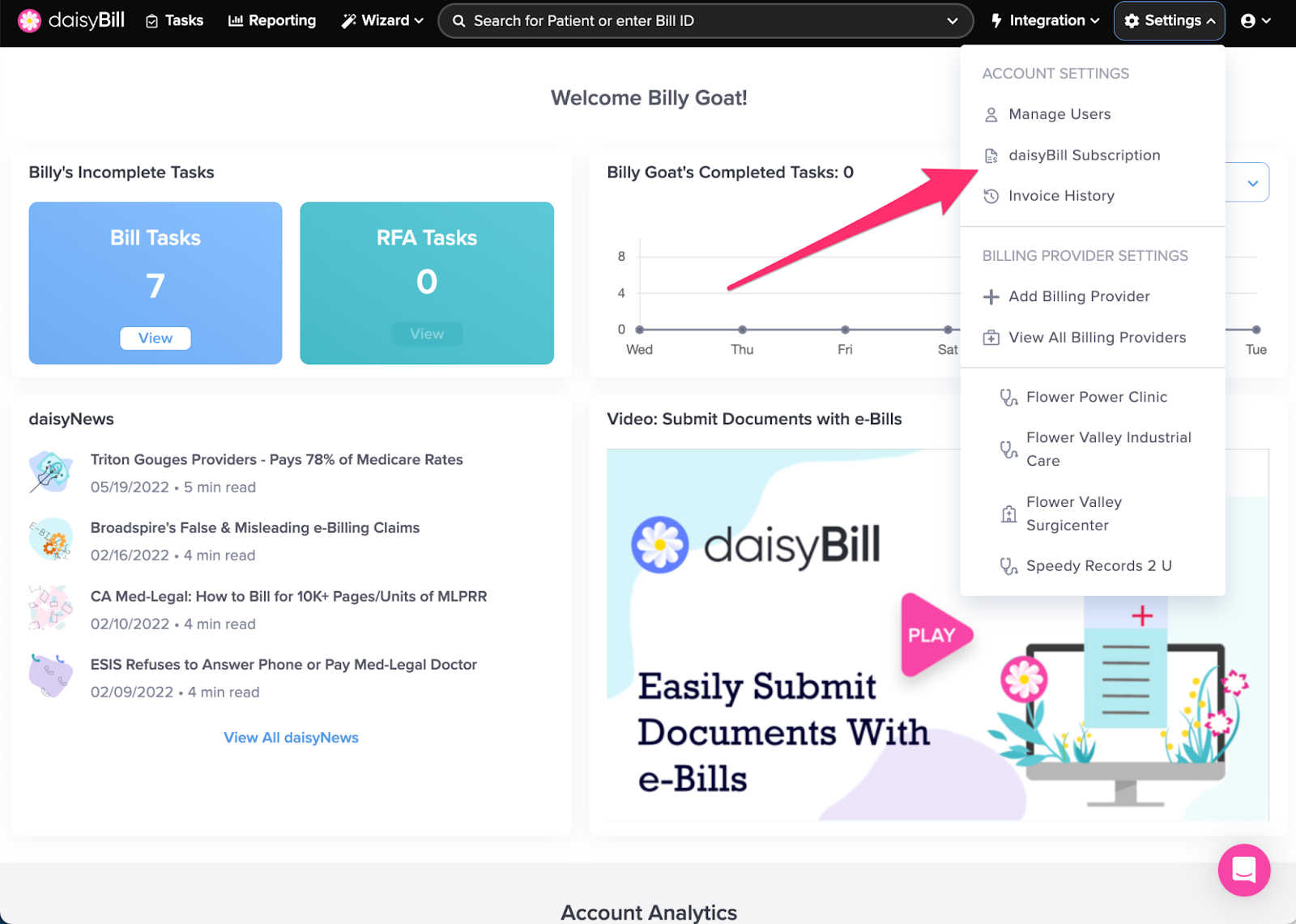 Step 2. To update Payment Information, click 'Show Payment Info', then click 'Update Payment Info'
Beginning 3/1/22, payments by credit card will be invoiced an additional 3% credit card processing fee in arrears.  To avoid this fee make payments via ACH from a bank account.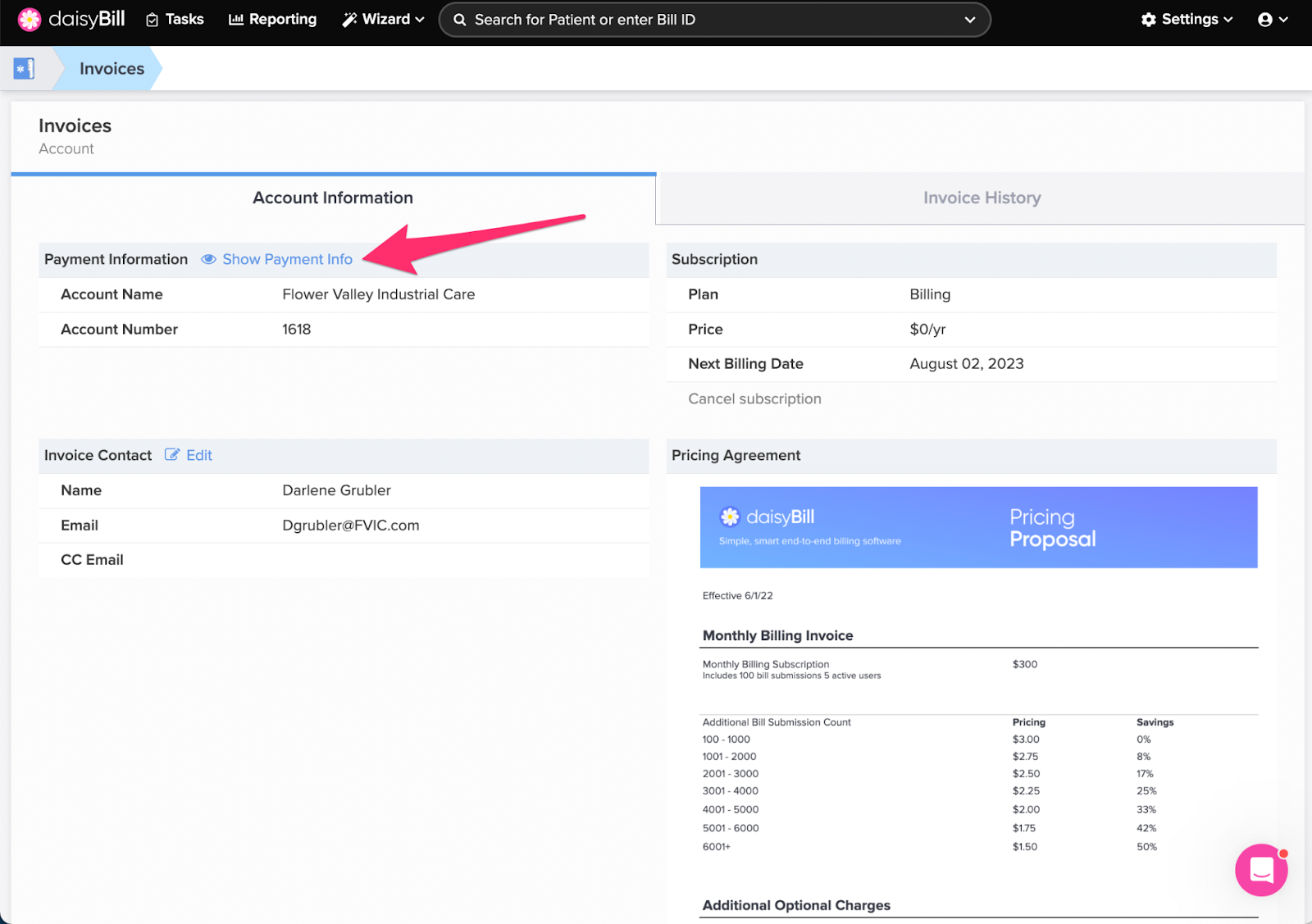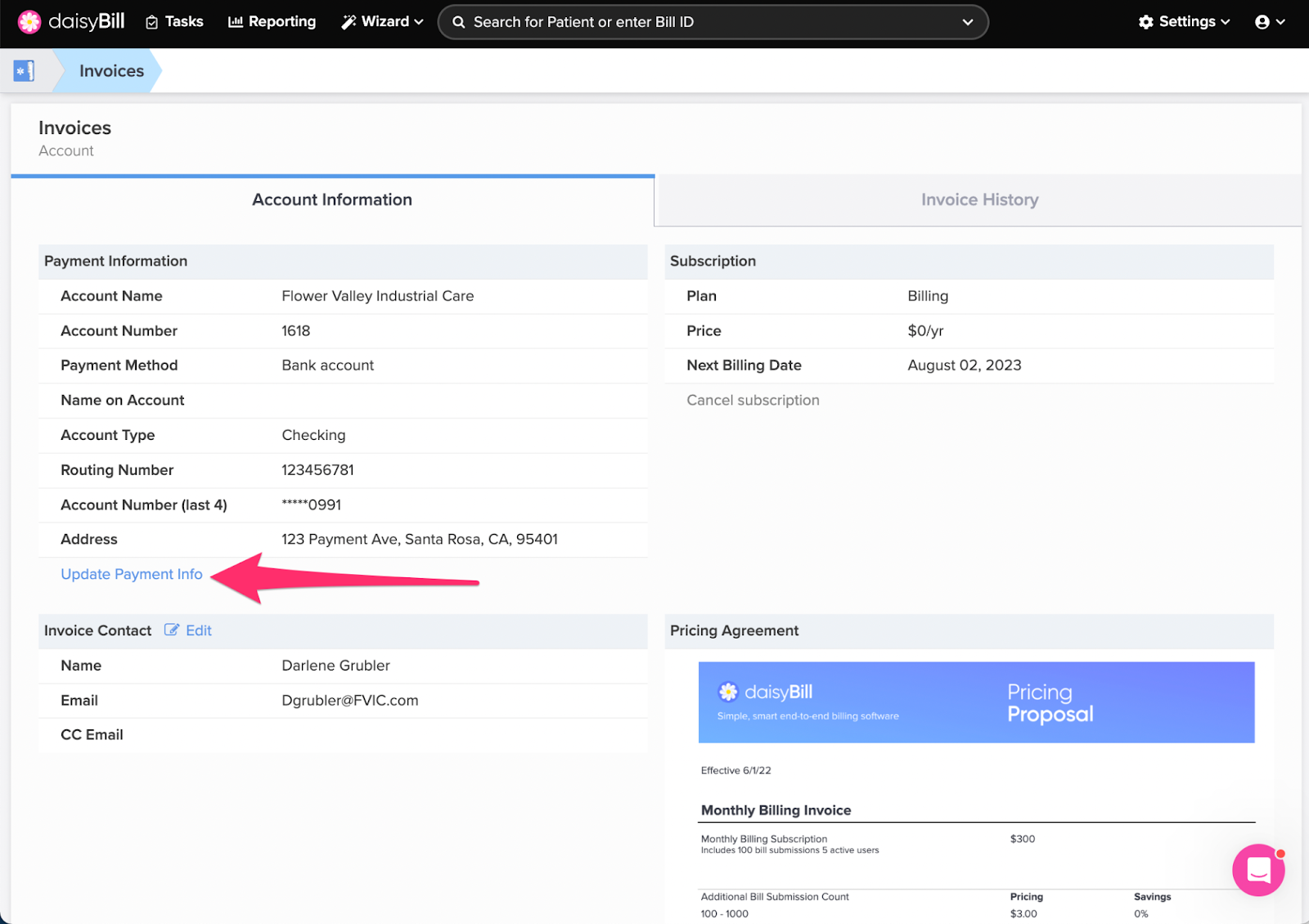 Step 3. To request cancellation of your subscription, click ' Cancel subscription'
Our team will reach out to you to confirm cancellation details.  Cancellation is effective the last day of the month in which cancellation is requested.
Step 4. To add or edit an Invoice Contact click the 'Edit'
 icon
Add CC Emails if more than one person needs to be notified of new invoices.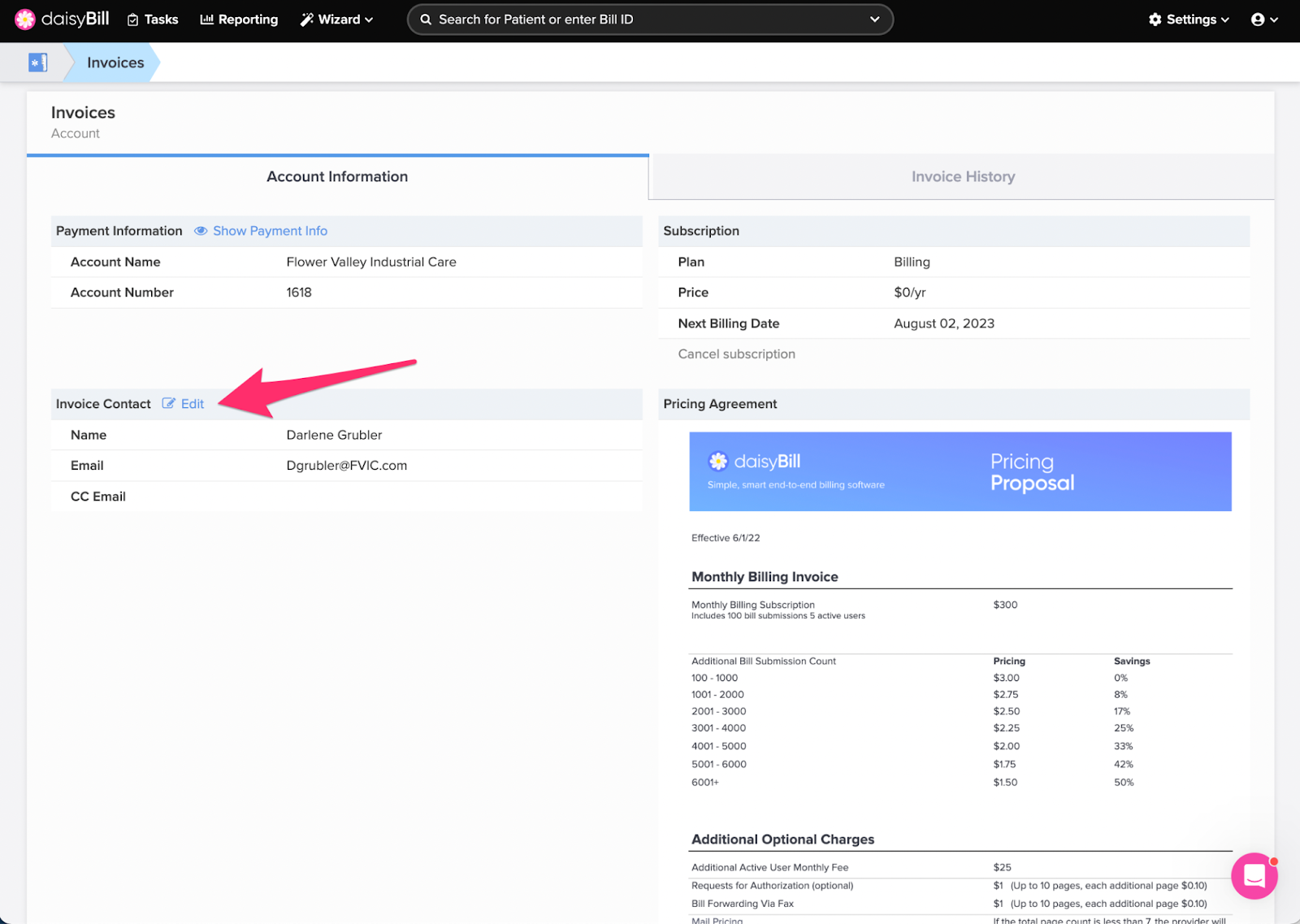 Step 5. Refer to your Pricing Agreement to see how charges are incurred for submitting bills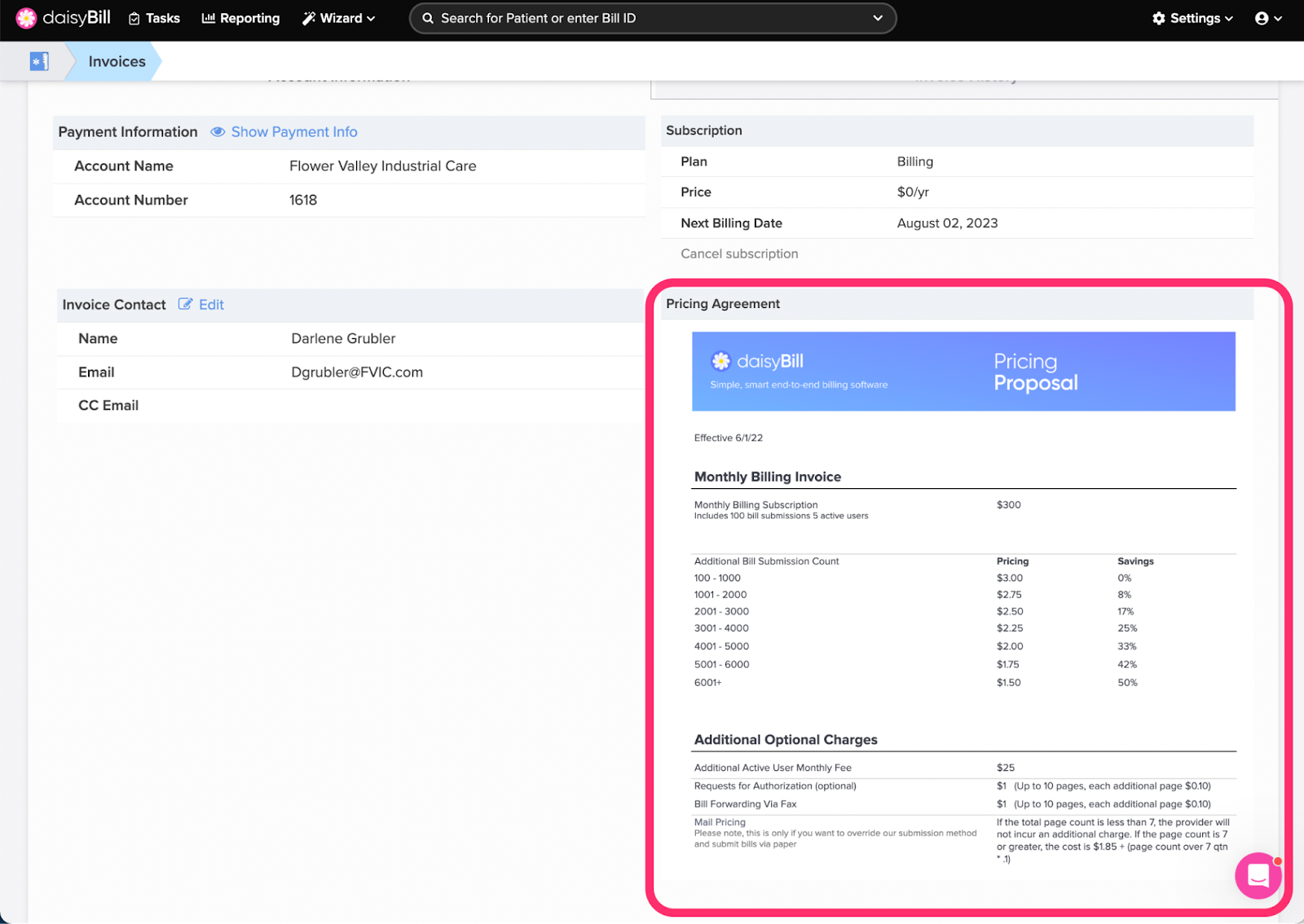 Step 6. To view Invoices, click the 'Invoice History' button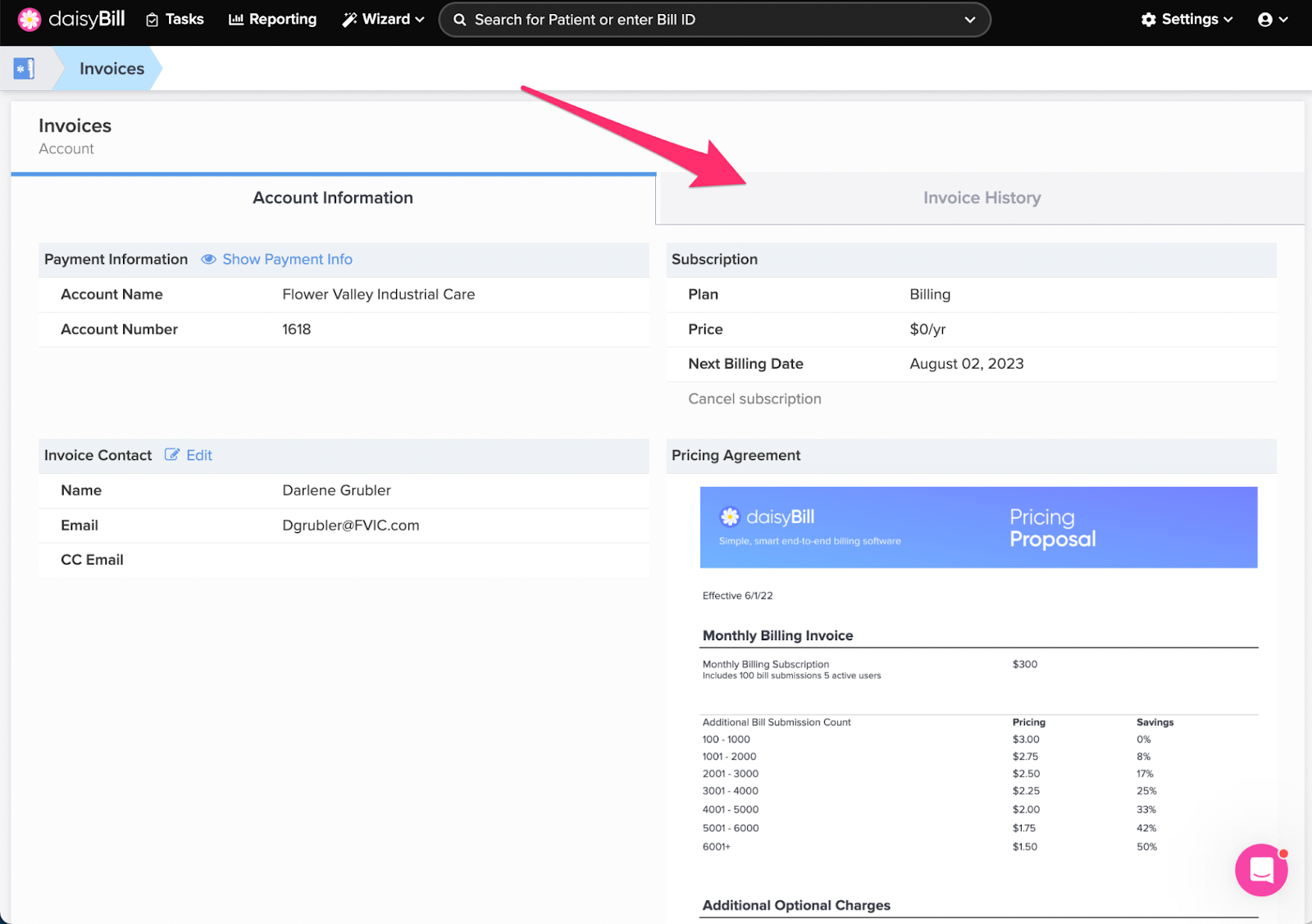 Step 7. To view detailed information on an invoice, click the 'Invoice Number'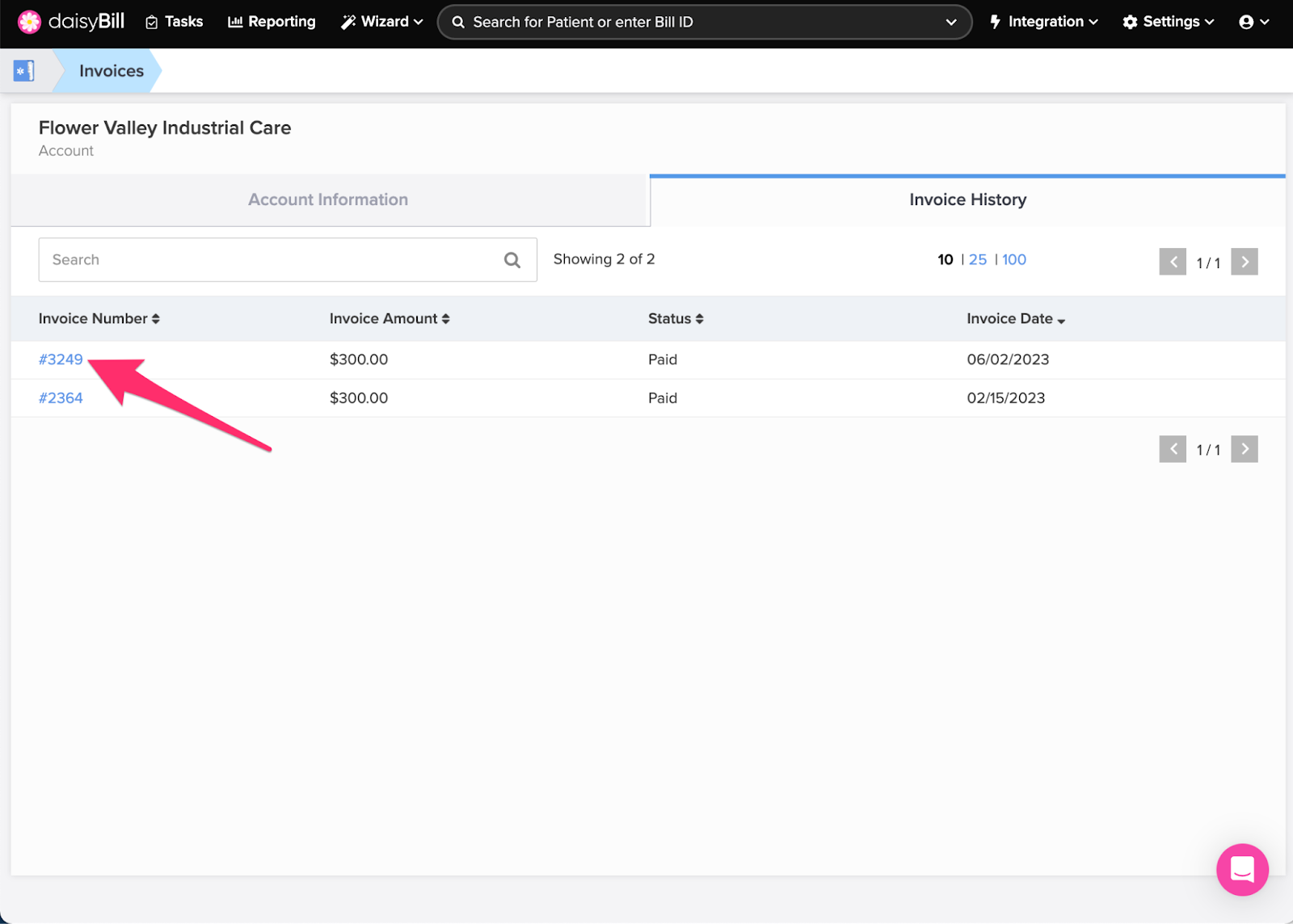 Step 8. Update Payment Information and click 'Save Changes',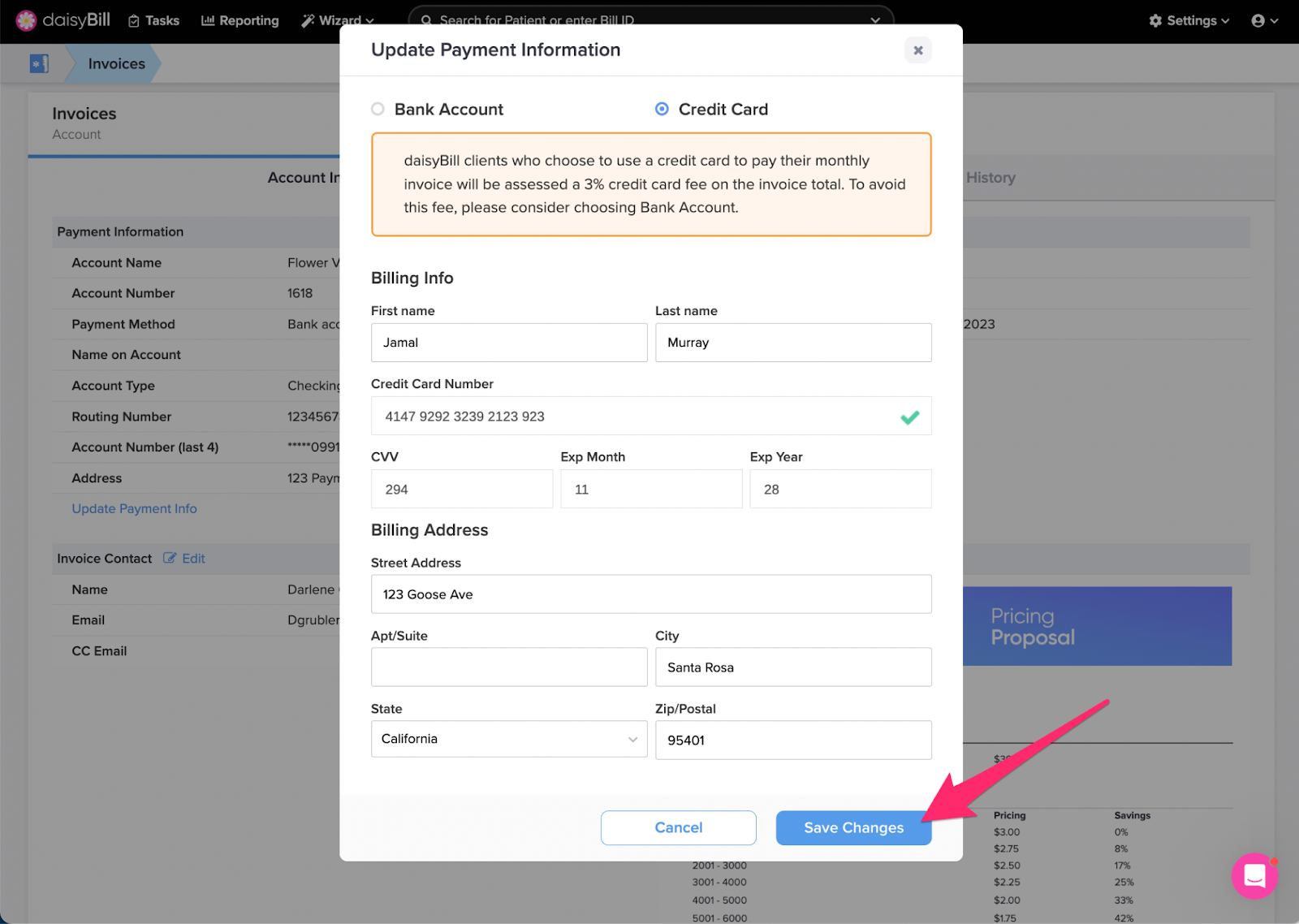 Look at you, a true master of daisyBill!