Requests for Authorization
All Requests for Authorization (RFAs) generated in daisyBill maintain a Status. For efficiency's sake, it's important to know what each Status means.
A. Incomplete
An RFA in Incomplete status has been created but not sent. An RFA should only be in Incomplete status if you are still obtaining information for the RFA.
Tasks: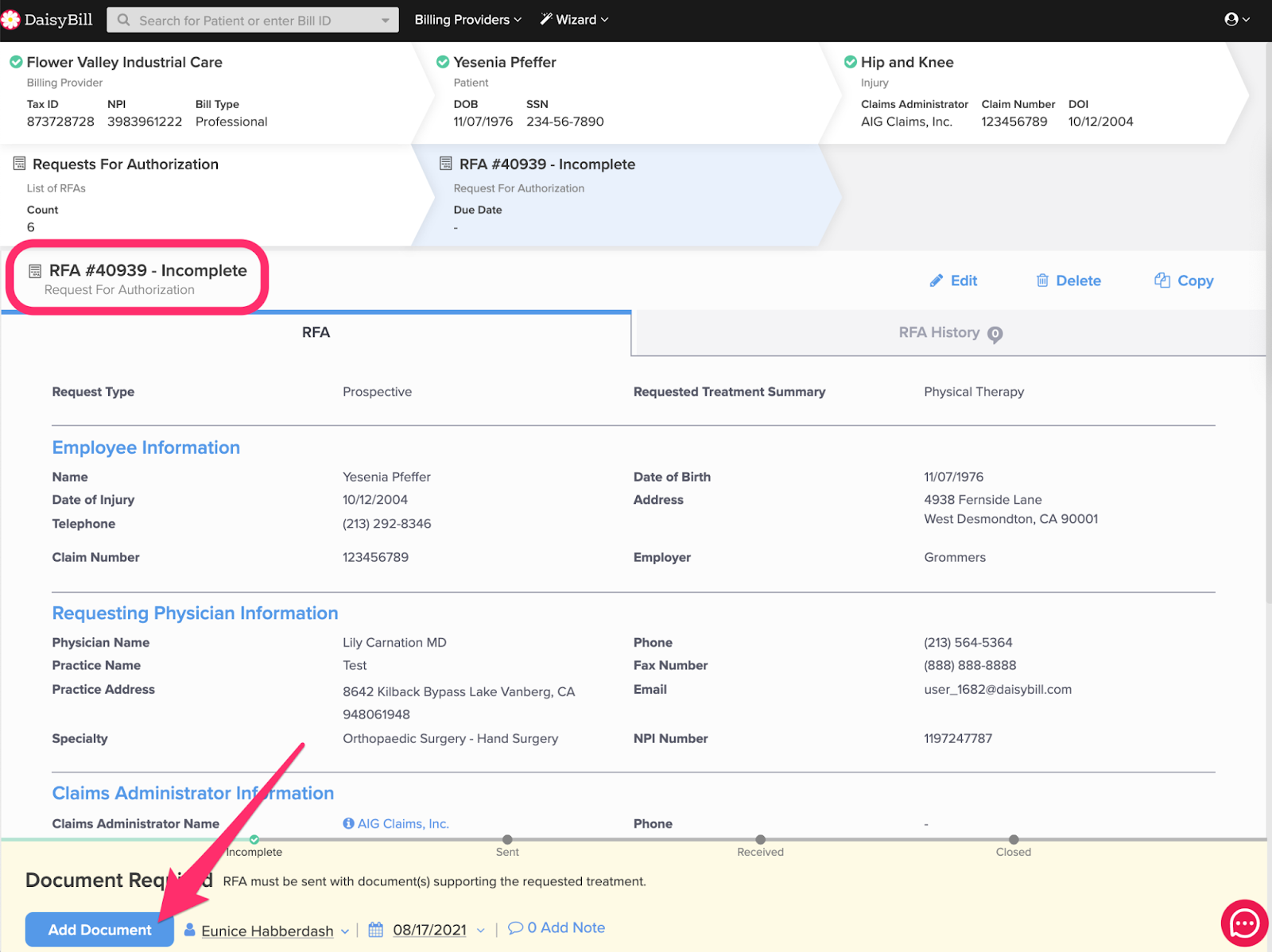 B. Sent
Sent status indicates the RFA is in the process of being transmitted to the recipient. An RFA stays in Sent status until daisyBill receives confirmation that the fax transmission is successful. The fax confirmation can be found in the RFA History.
Tasks:
None
C. Failed
If after multiple tries an RFA is not successfully transmitted to the recipient, the RFA status changes to Failed. The submitting user is notified via email that the submission RFA failed and to check the number and try again.
Tasks:

D. Received
Once confirmation of the successful fax transmission is received the RFA moves to Received status. The fax confirmation can be found in the RFA History.
Tasks: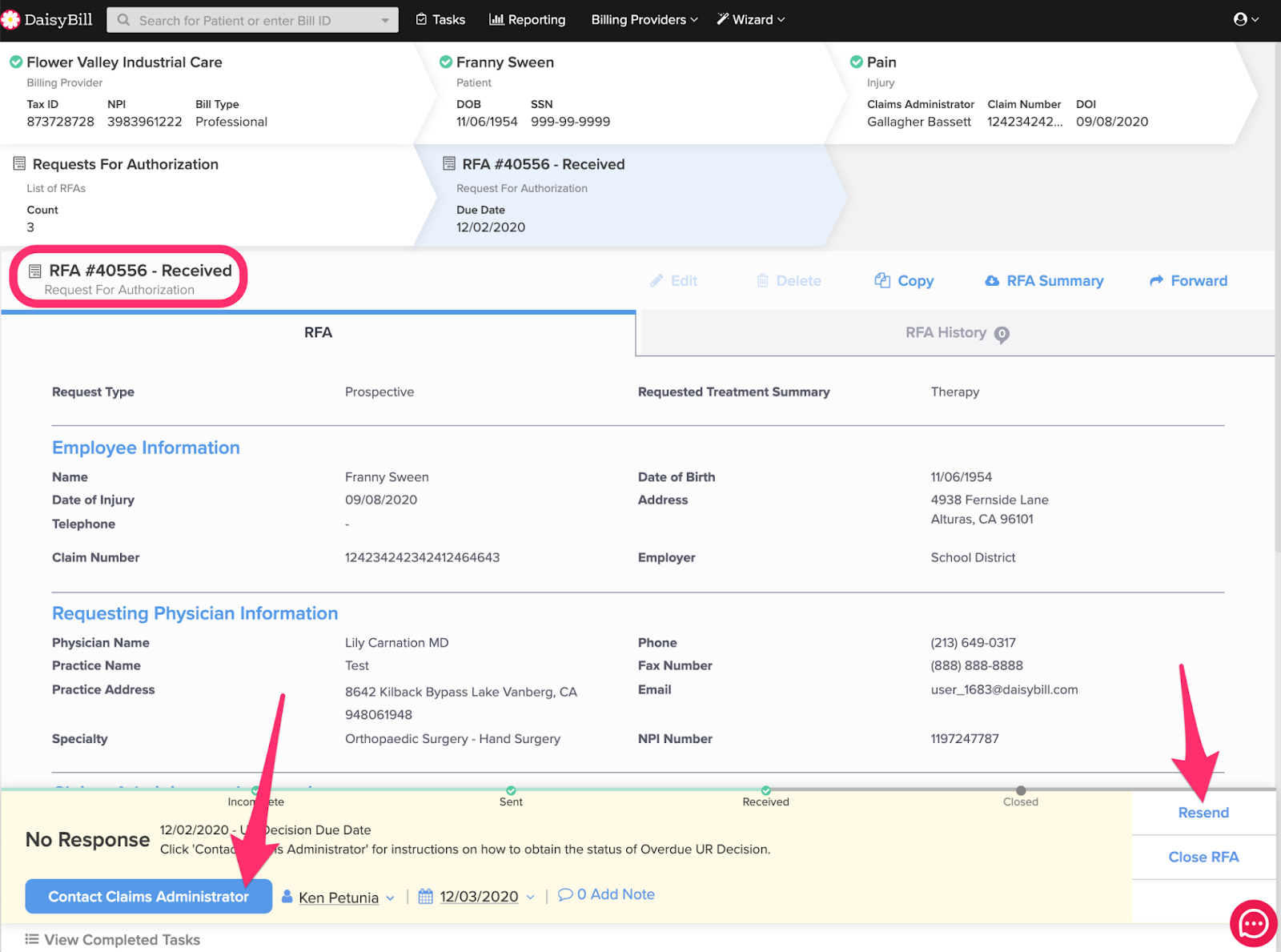 E
.
 Closed
When all Requested Treatments on an RFA have a UR Decision attached to them, or a user has determined that a UR Decision is not required for some or all treatments, the RFA automatically goes to closed status.
Tasks:
Scheduling Information Received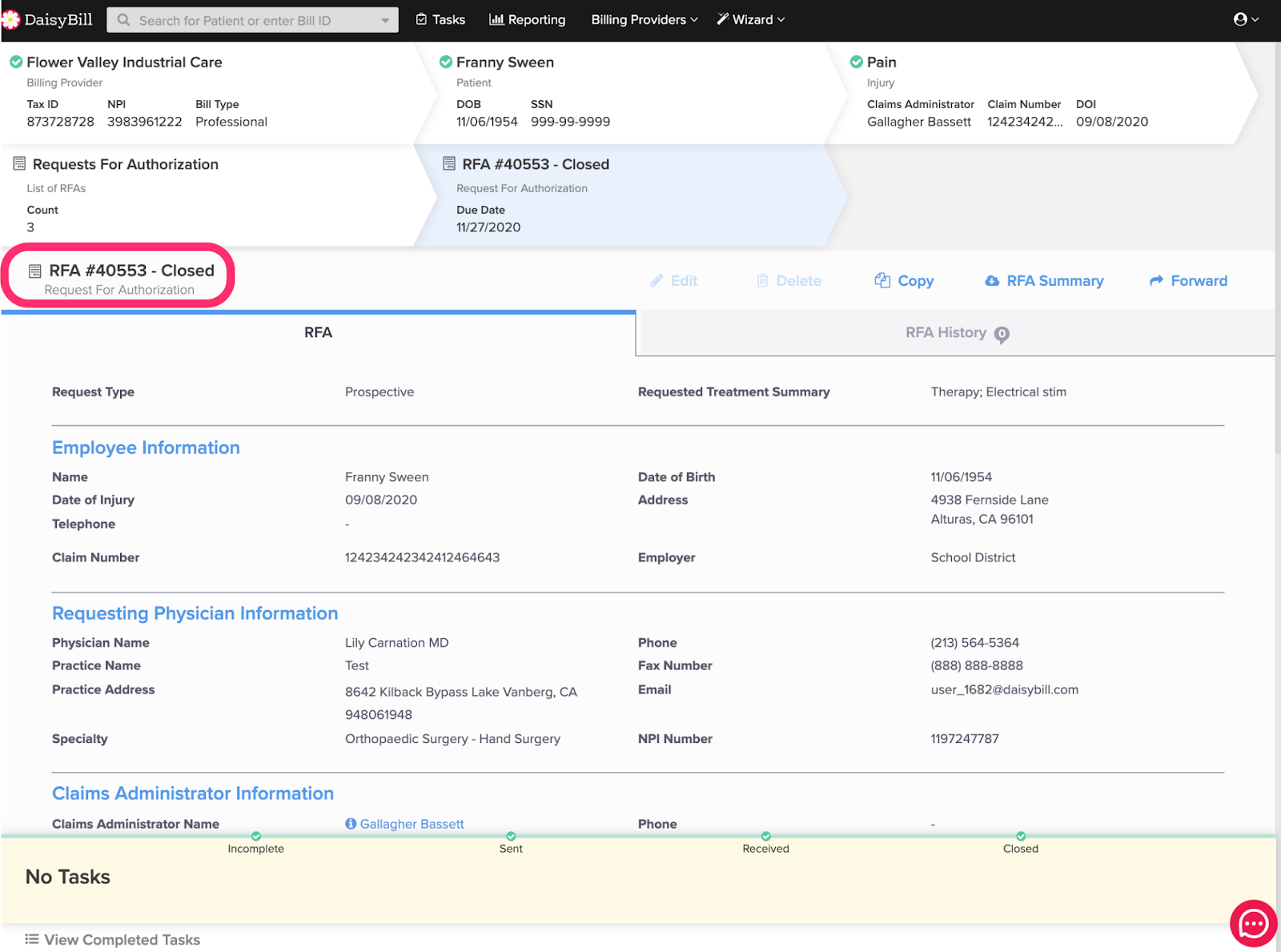 You'll never lose track of an RFA again!