For assistance setting up a new Webhook Endpoint see the Help Article: Create Webhook Endpoint
Step 1. Click 'User' icon and select 'Webhooks'
Only users with the role of Administrator can access Webhooks.  If you are an administrator and don't see the option for Webhooks, send a chat through the Help Center to request access be turned on for your account.

Step 2. Click on 'Description' of Webhook to edit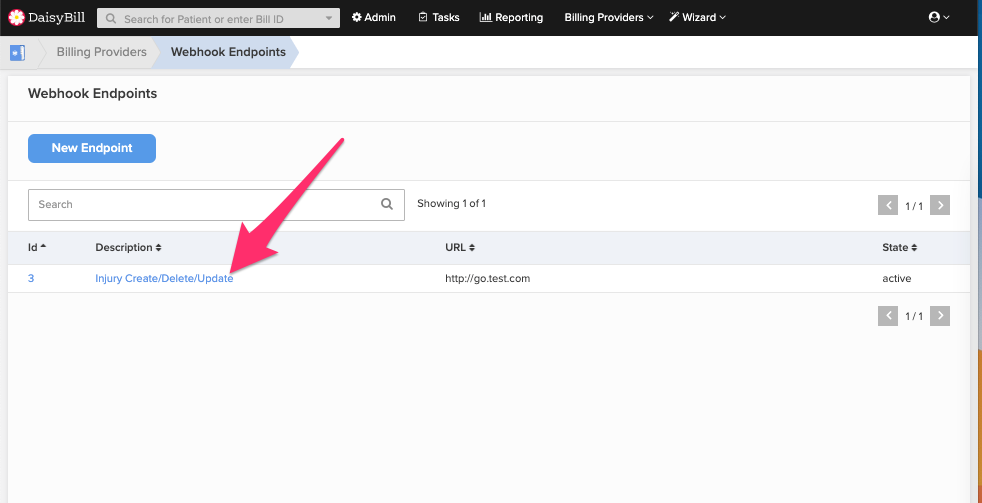 Step 3. Click 'Edit' button
Step 4. Make any necessary edits and click 'Save Changes'
For more information about supported event types and other parameters, see developer documentation here.
Step 5. To Delete, click 'Delete' and confirm
To pause a webhook without deleting it, change the Status from 'Active' to 'Paused'.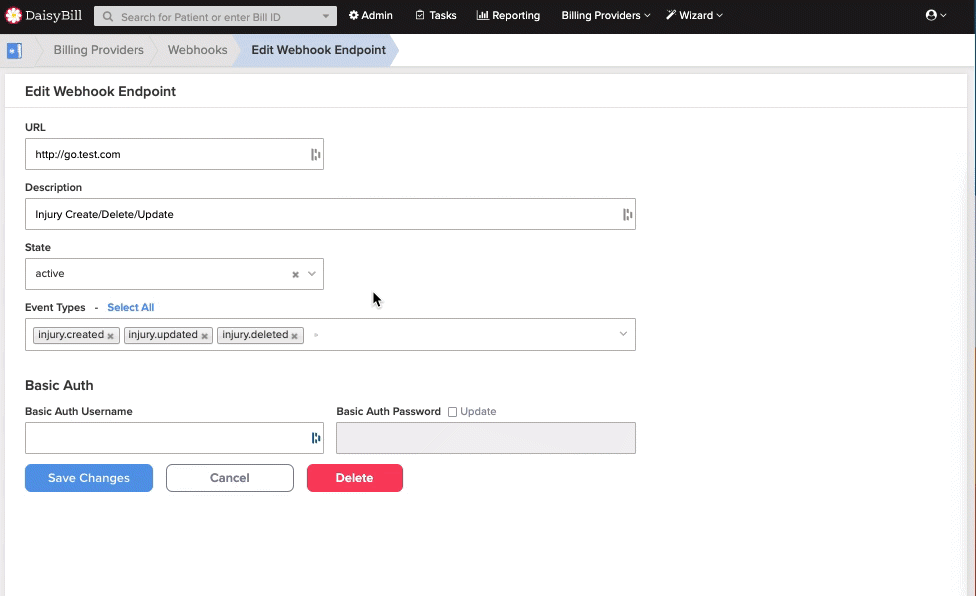 Let's go!