Here's how to add, edit, or delete Contact information on the Injury Page. It's easy, we promise.
Step 1.  On the Injury Page, scroll down to 'Contacts' and click 'Add'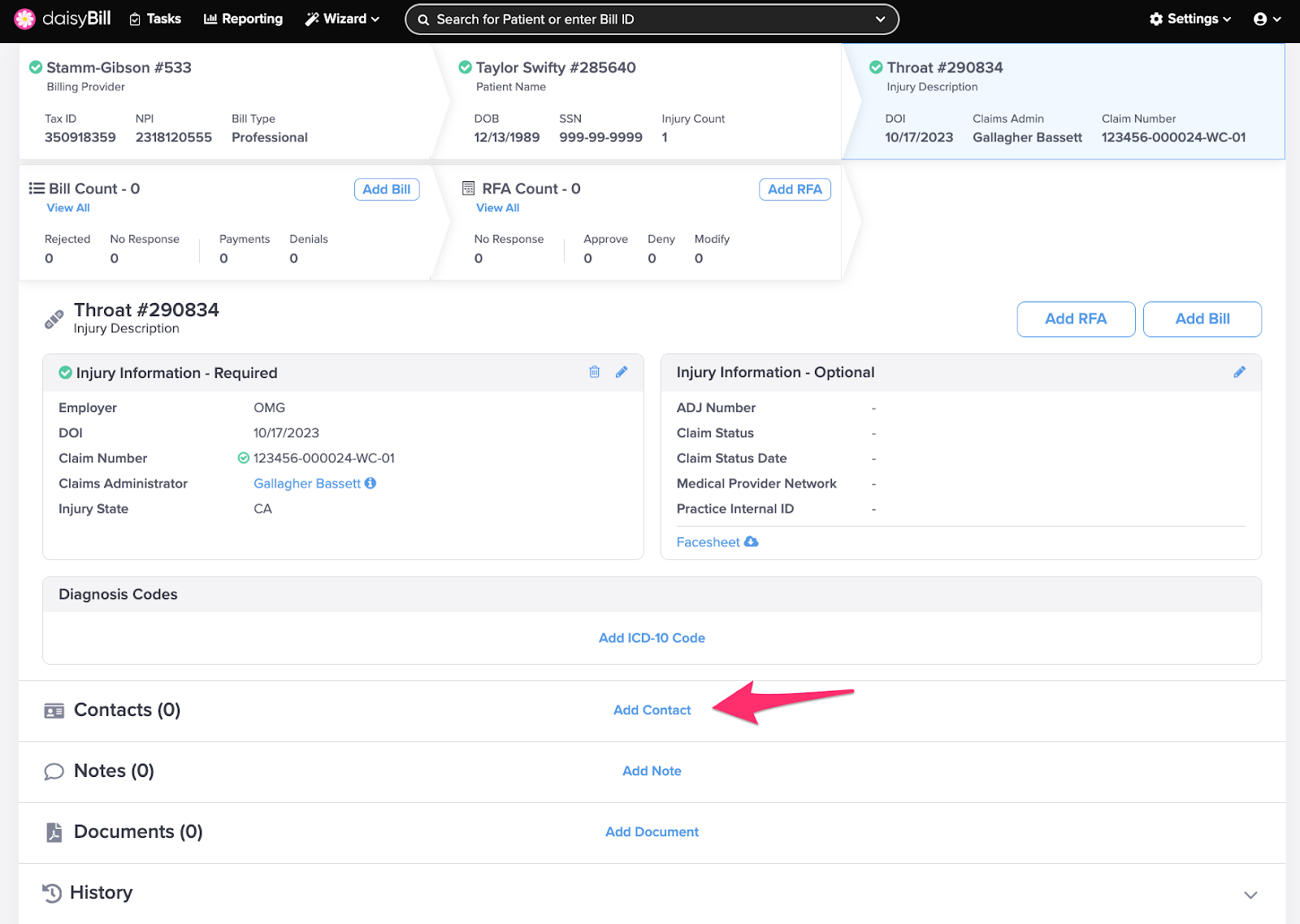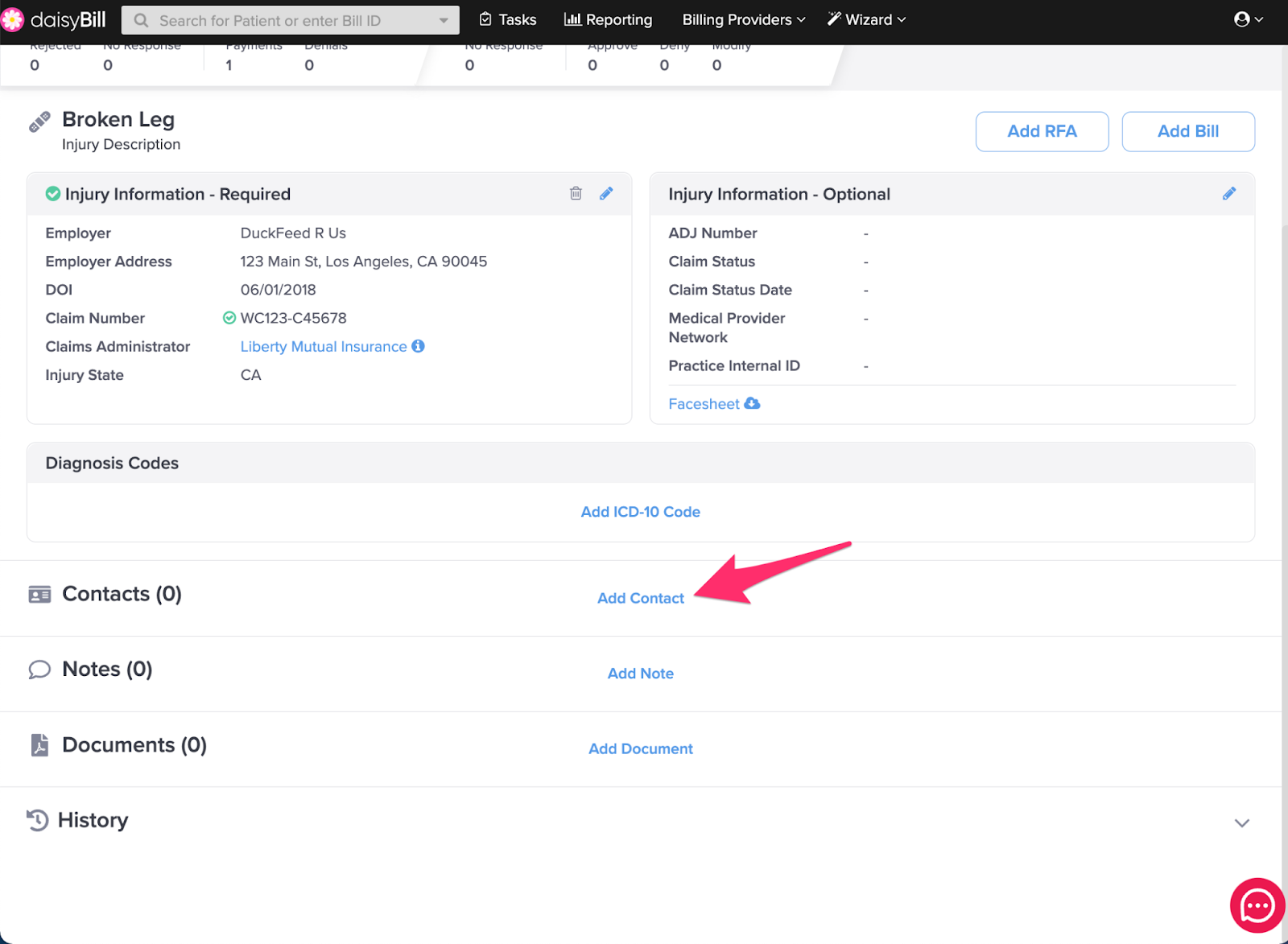 Step 2.  From the dropdown menu, select the 'Role' of contact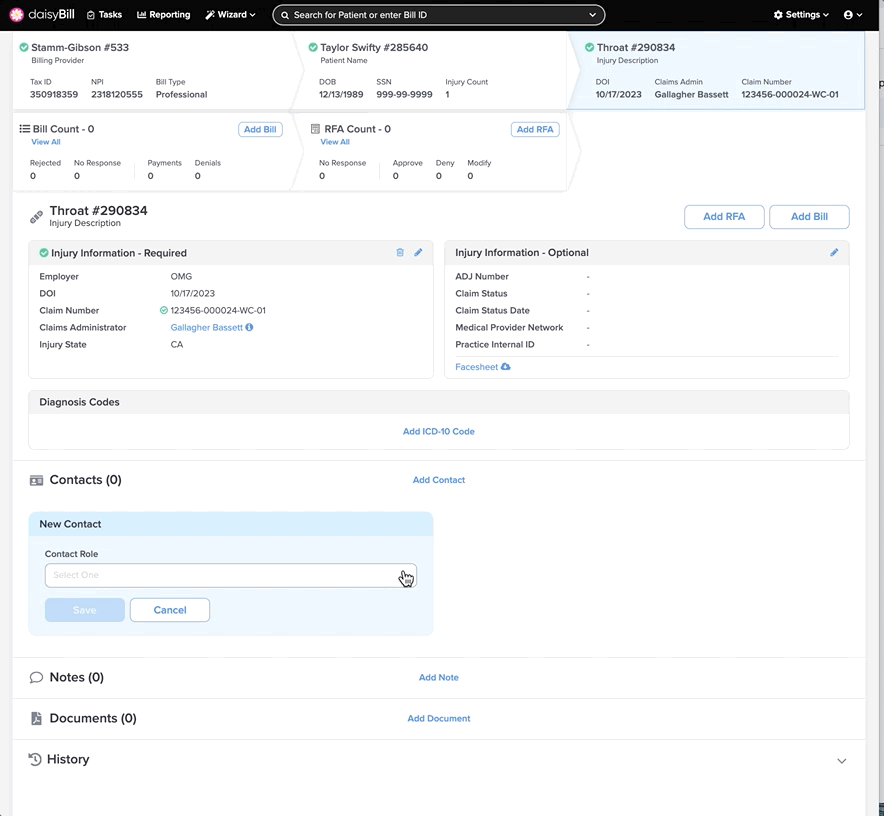 Step 4.  Enter the information for the 'Contact', then click 'Save'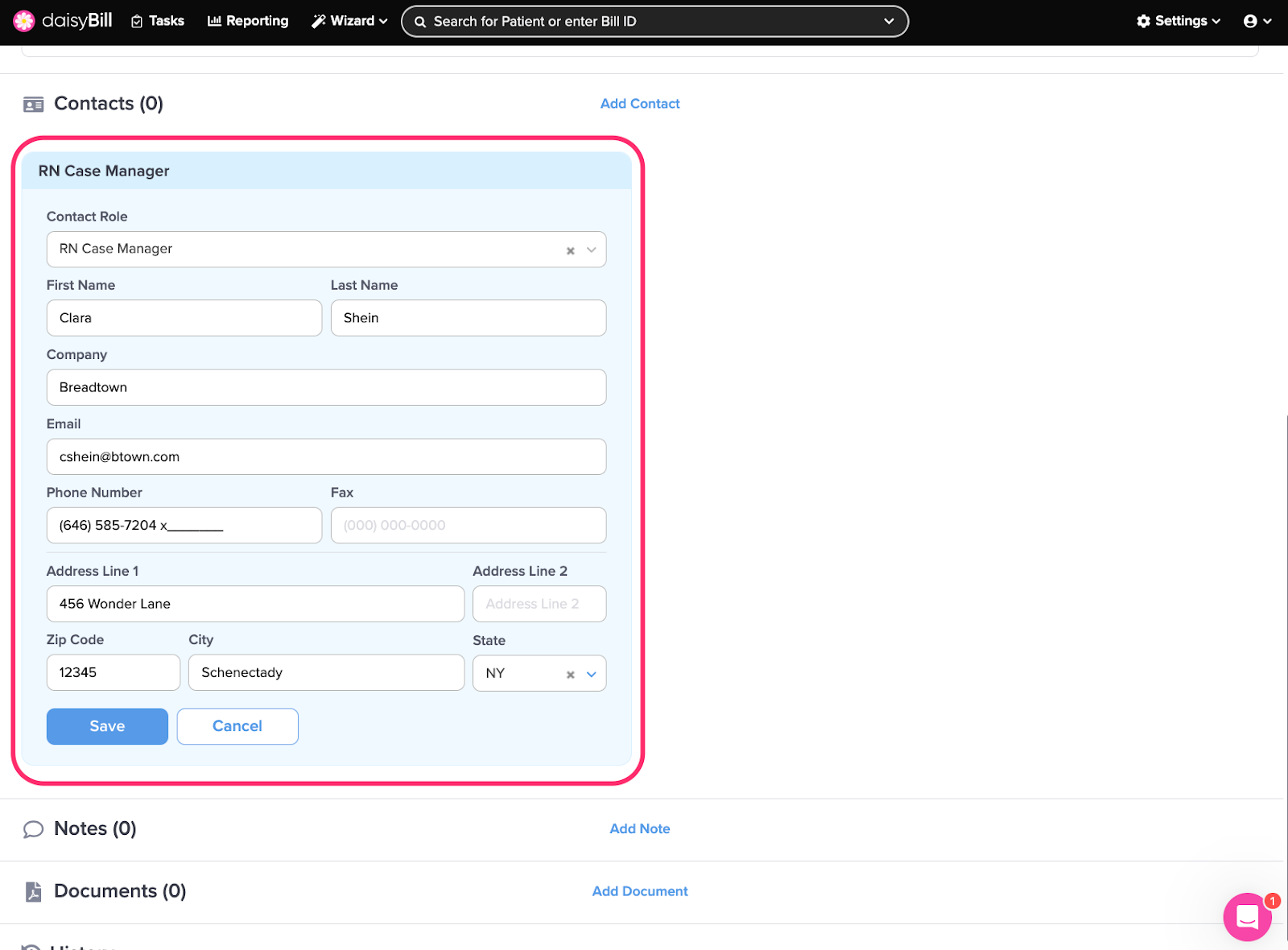 Step 5. To edit a Contact, click the 'Pencil' icon, update the Contact's information, then click 'Save Changes'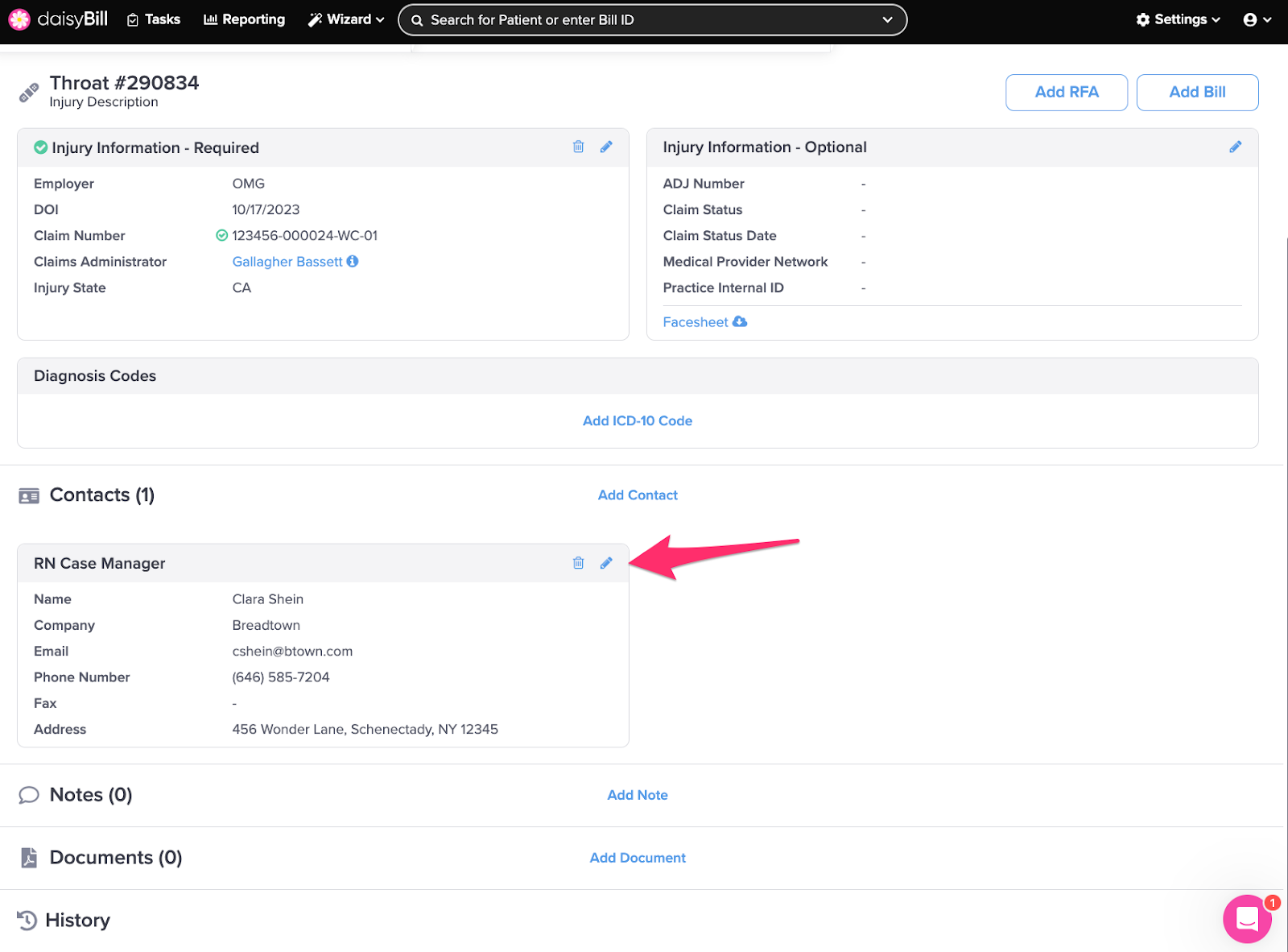 Step 6.  To delete a Contact, click the 'Trash can' icon, then confirm deletion
Sound good? Let's get back to beautiful billing!