An RFA must be submitted with supporting documentation.  Once an RFA is created, daisyBill assigns a Document Required task.
Completing Document Required tasks is simple.
Step 1. Click 'Add Document' on the Document Required Task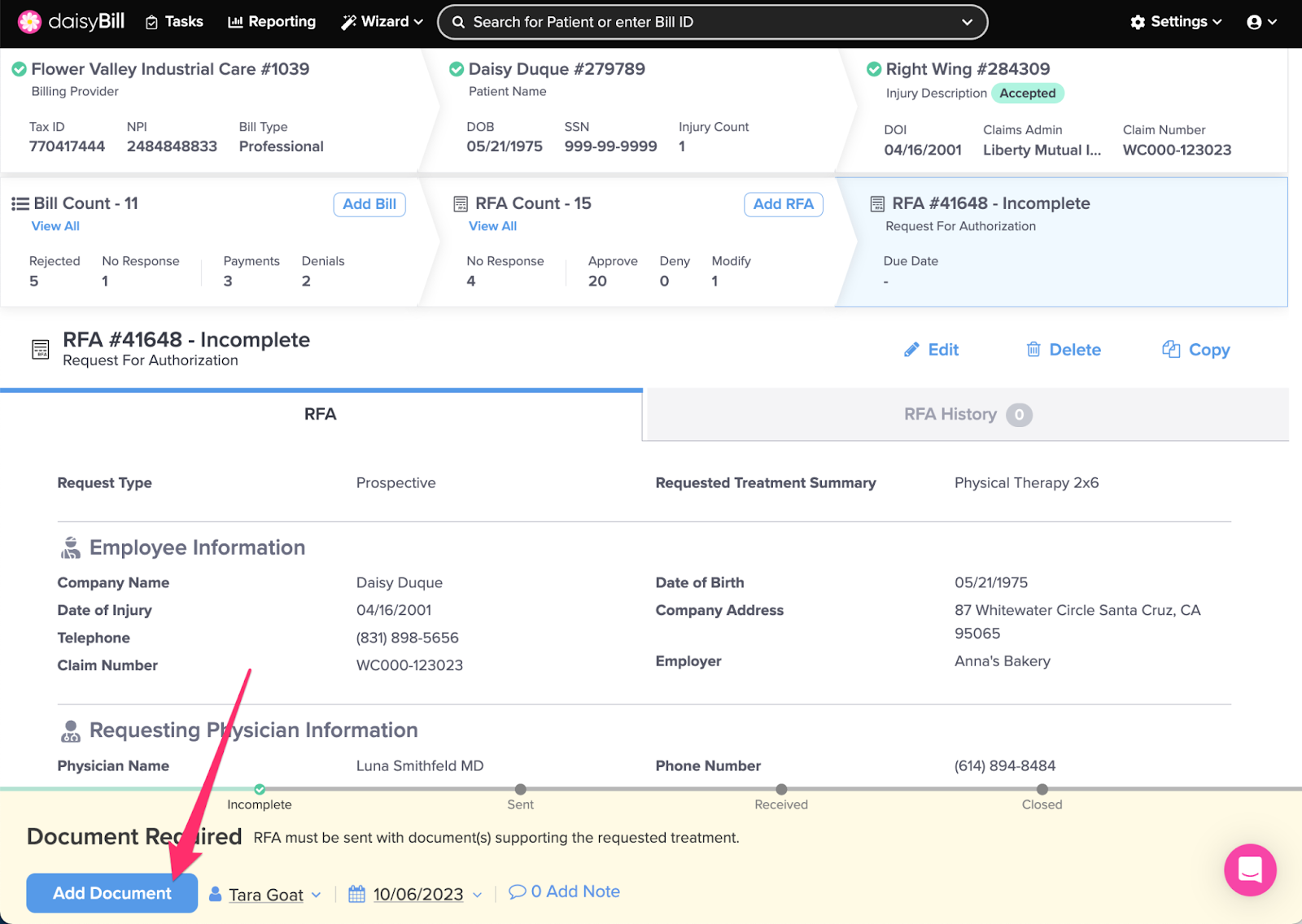 Step 2.  Click 'Choose file(s),' or drag and drop the file inside the box
You can also select from the Bill Documents, Injury Documents, or from the Document Library. Documents MUST be in PDF format.   Multiple files can be uploaded at once.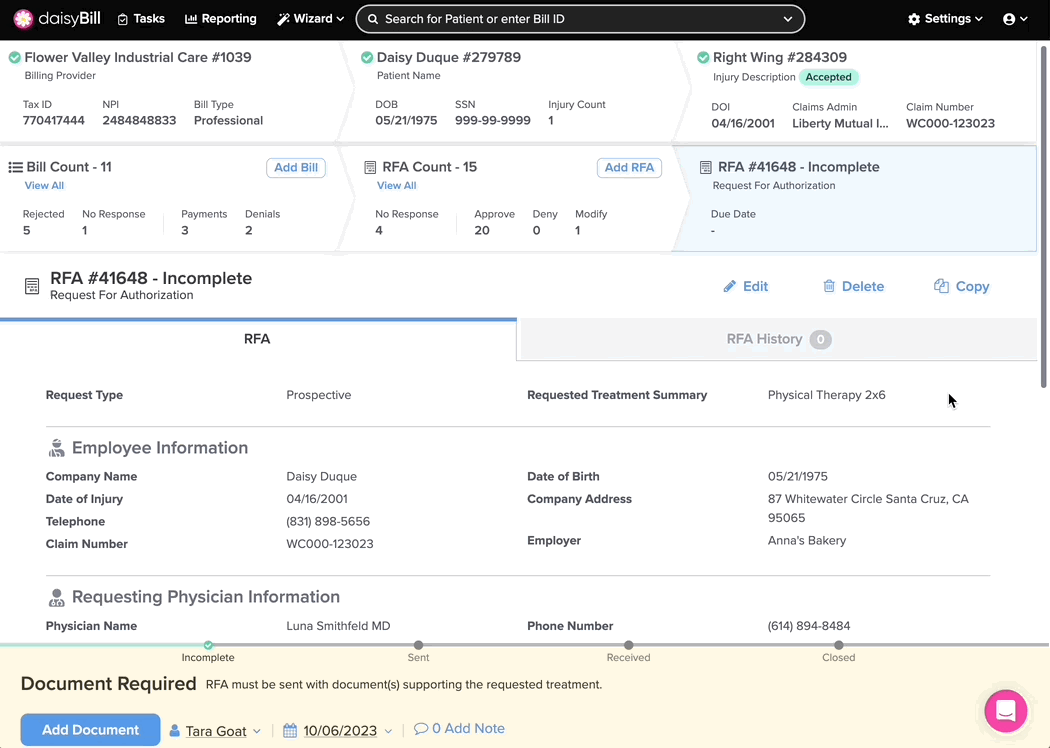 Step 3.  Click 'Upload'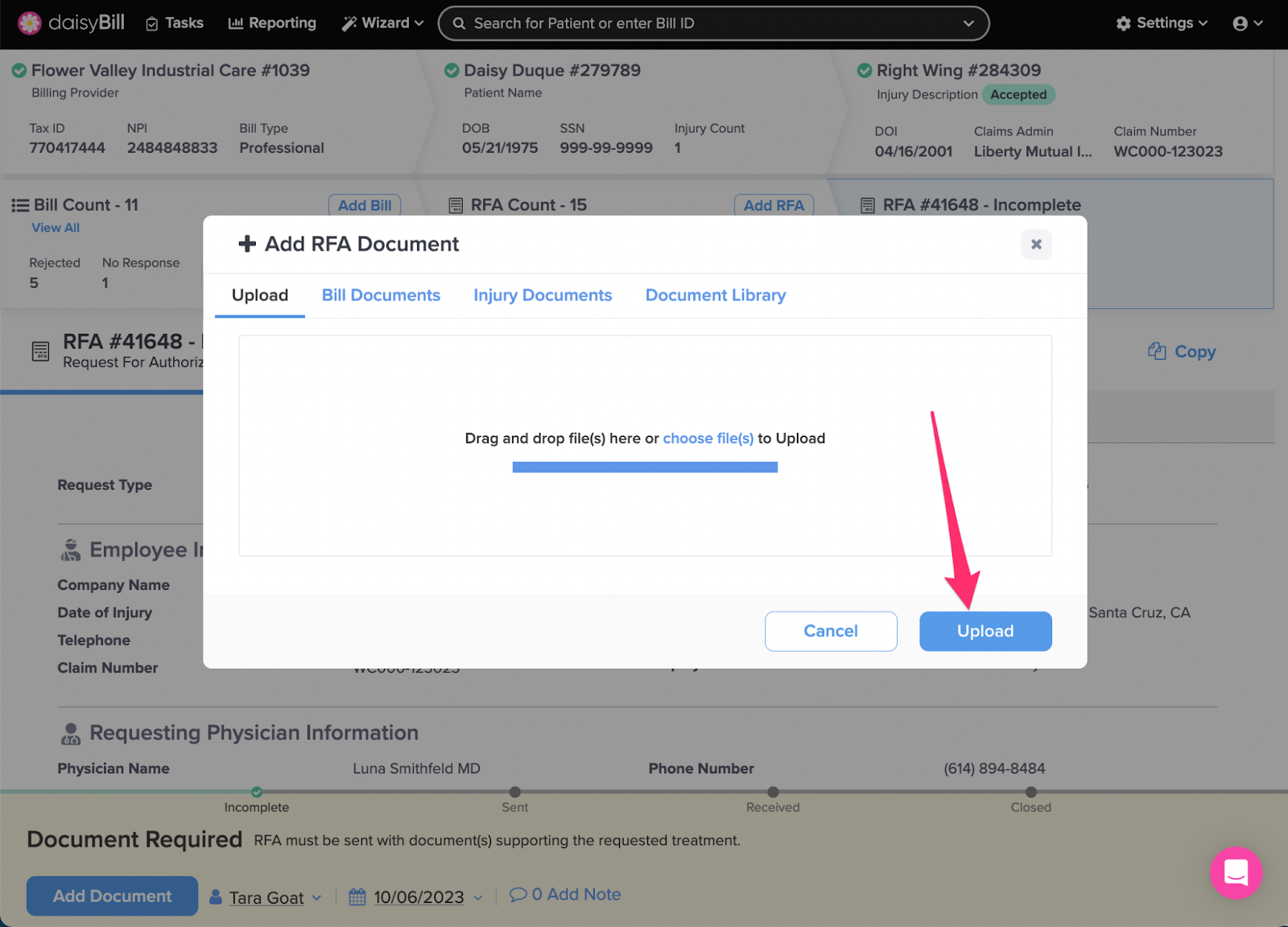 You're all set!