When a bill requires extra work, daisyBill alerts you by assigning specific Tasks. This keeps bills moving and payments flowing.
Reassign, change due dates, and view completed / outstanding Tasks in the Bill History.
Step 1. From the Bill Page, click 'Bill History'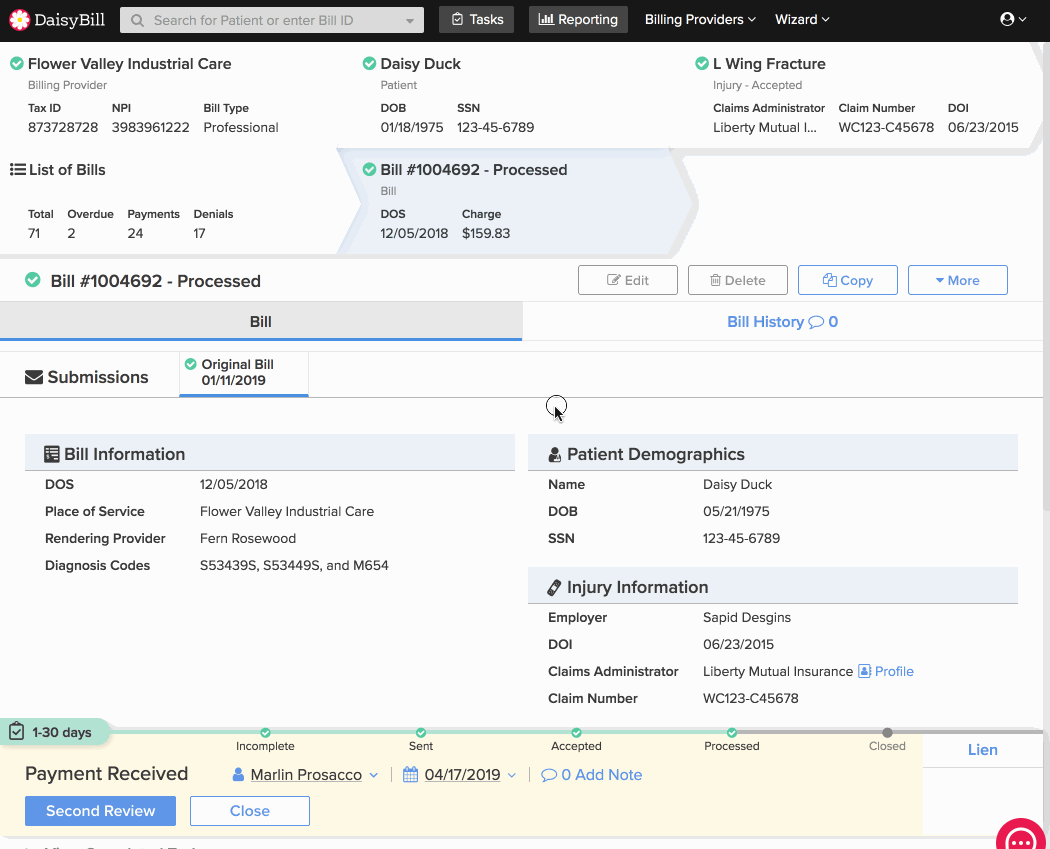 Step 2. To view 'Task' details, click the 'Task'
In Bill History, Tasks are designated by color to indicate how long they have been due.
Green: the

Task

 was due between 1-30 days ago

Yellow: the

Task

 was due between 30-60 days ago

Red: the

Task

 was due more than 60 days ago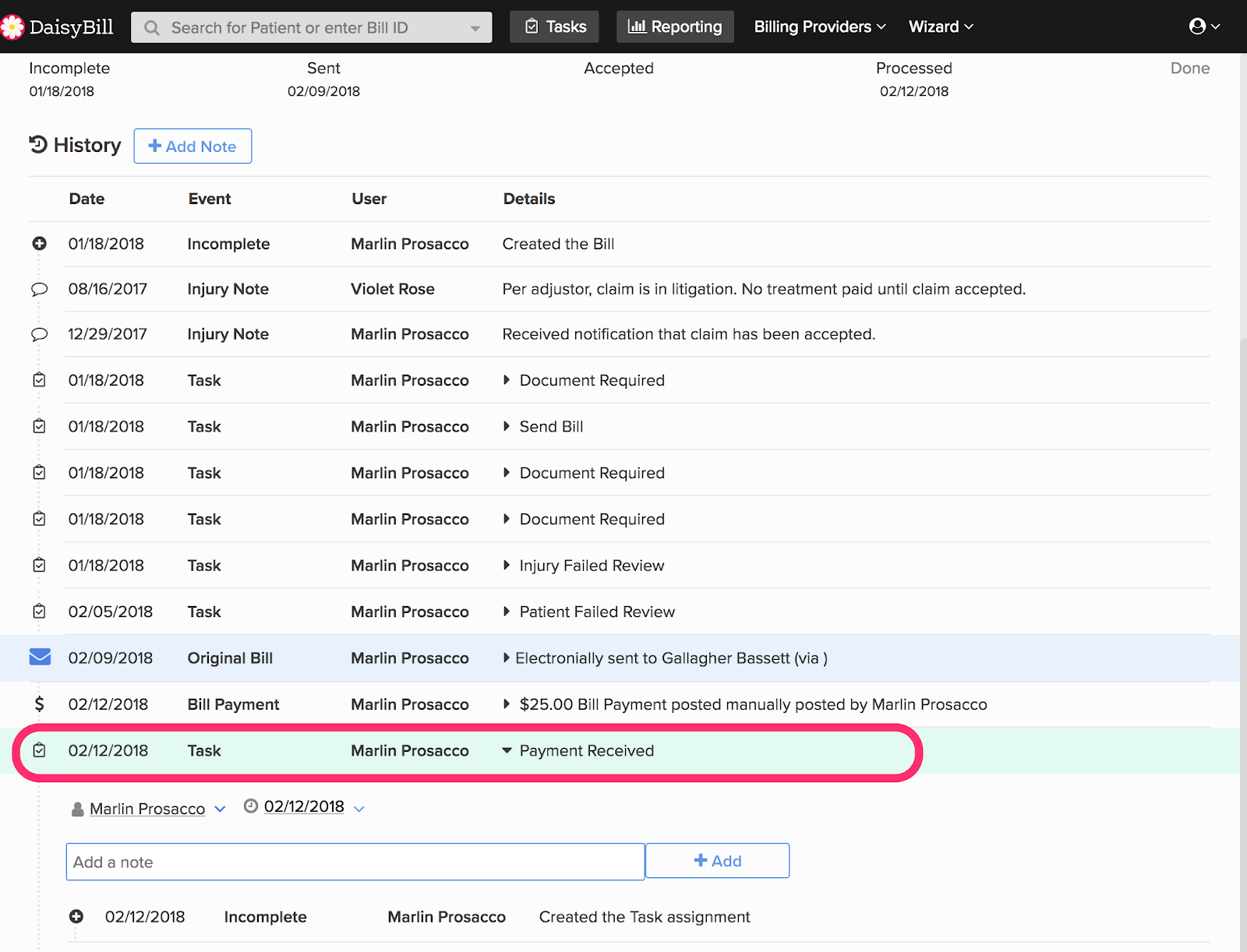 Step 3. To edit a Task Assignment, select a User or Due Date
Changes save automatically, indicated by a green checkmark.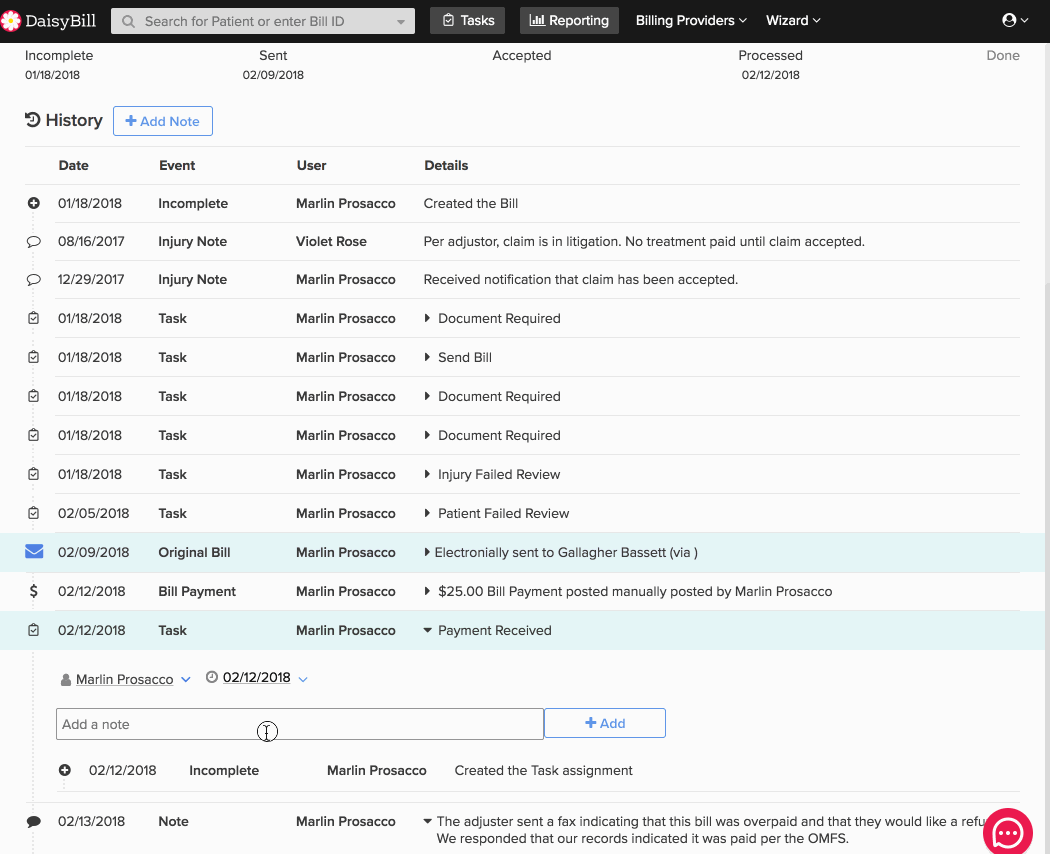 Step 4. To view the Task Assignment History, click the 'Task'
After a Task Assignment is changed and the Bill History page is refreshed, the Task Assignment History will update and become visible once the Task is expanded.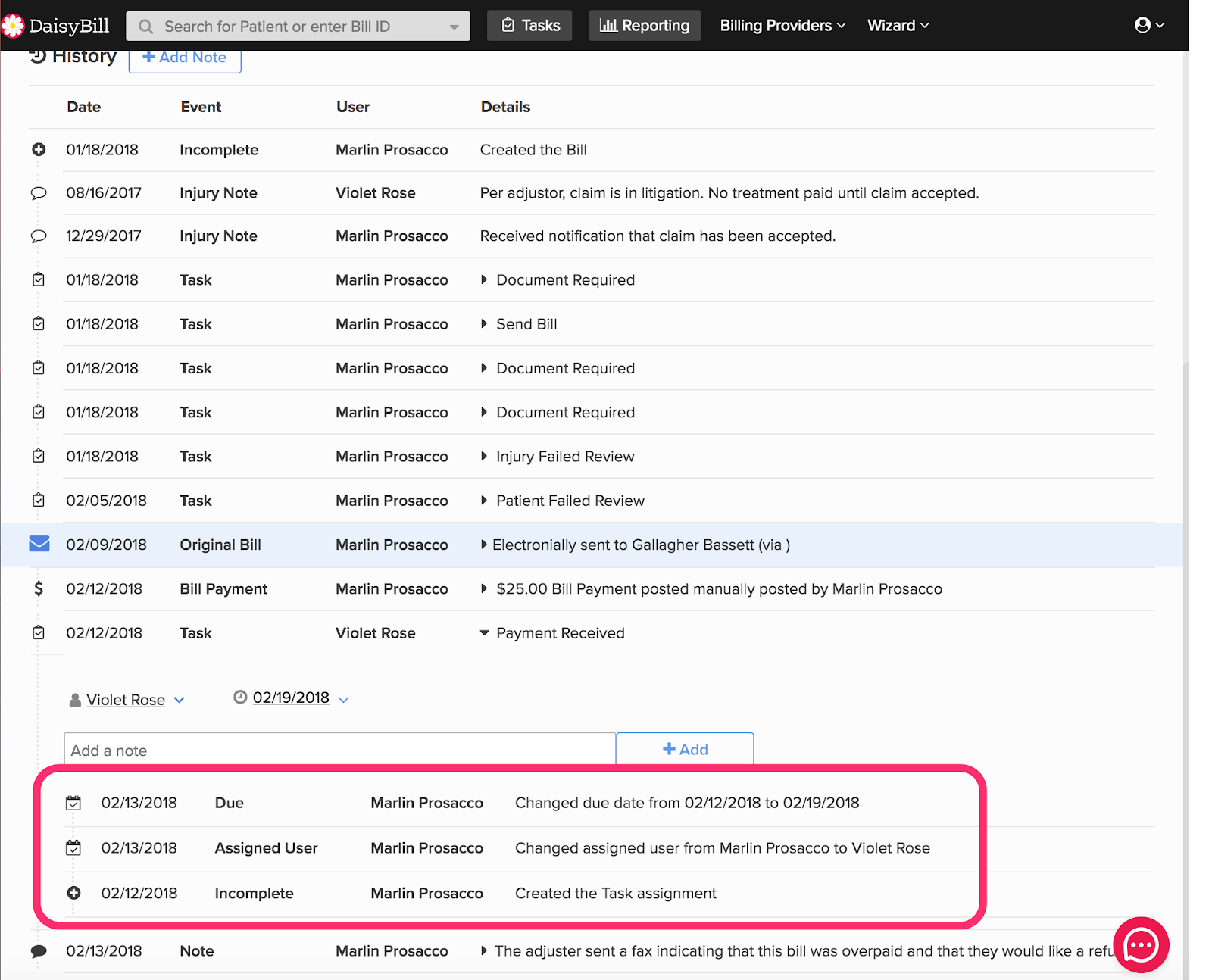 Step 5. To add a Note, write it, then click 'Add'
Task Notes store additional information about a Task.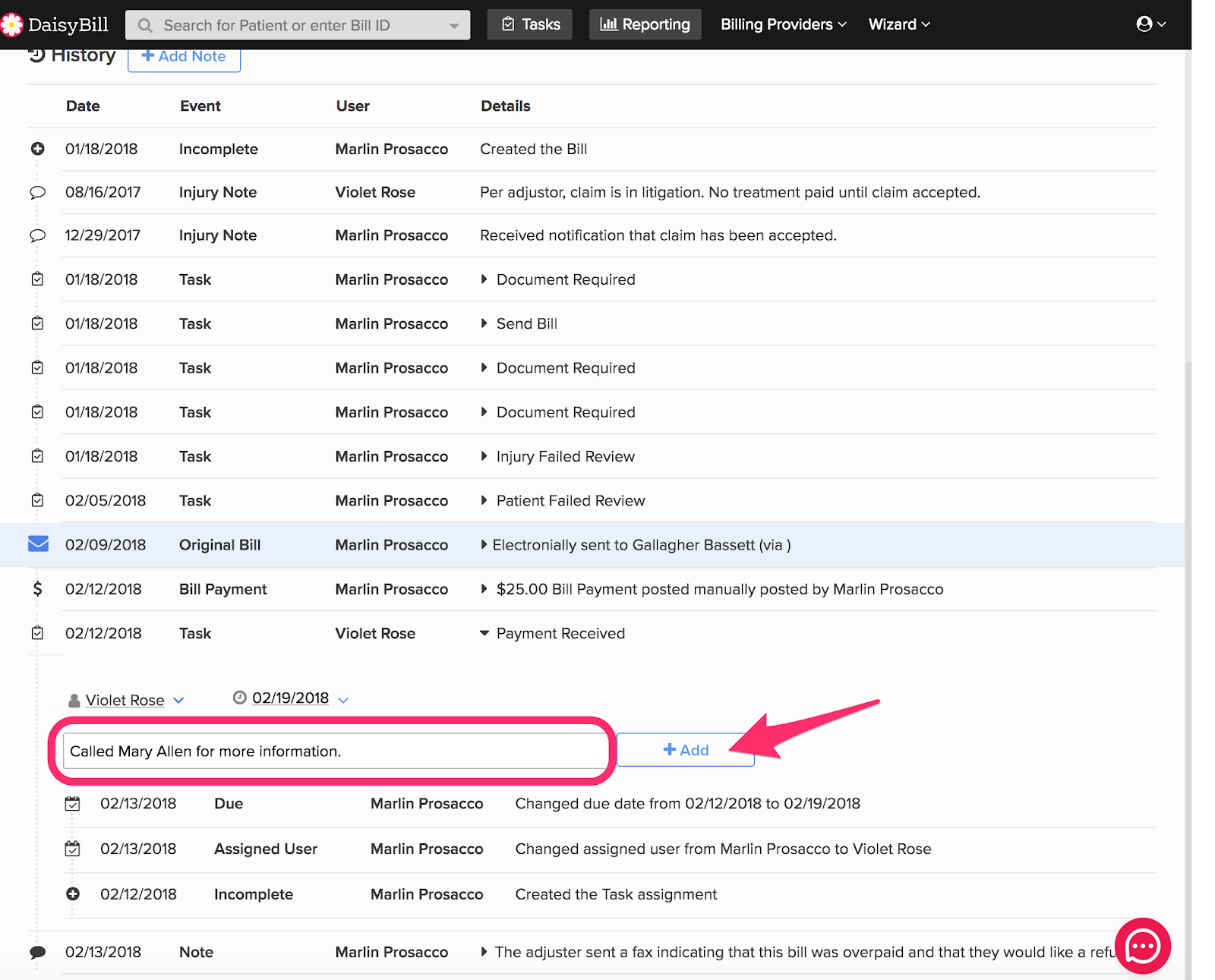 Problem solved!