Voided a payment posted to a previous bill submission and want to post back to it?  You can do that! Here's how:
Step 1. Void Posting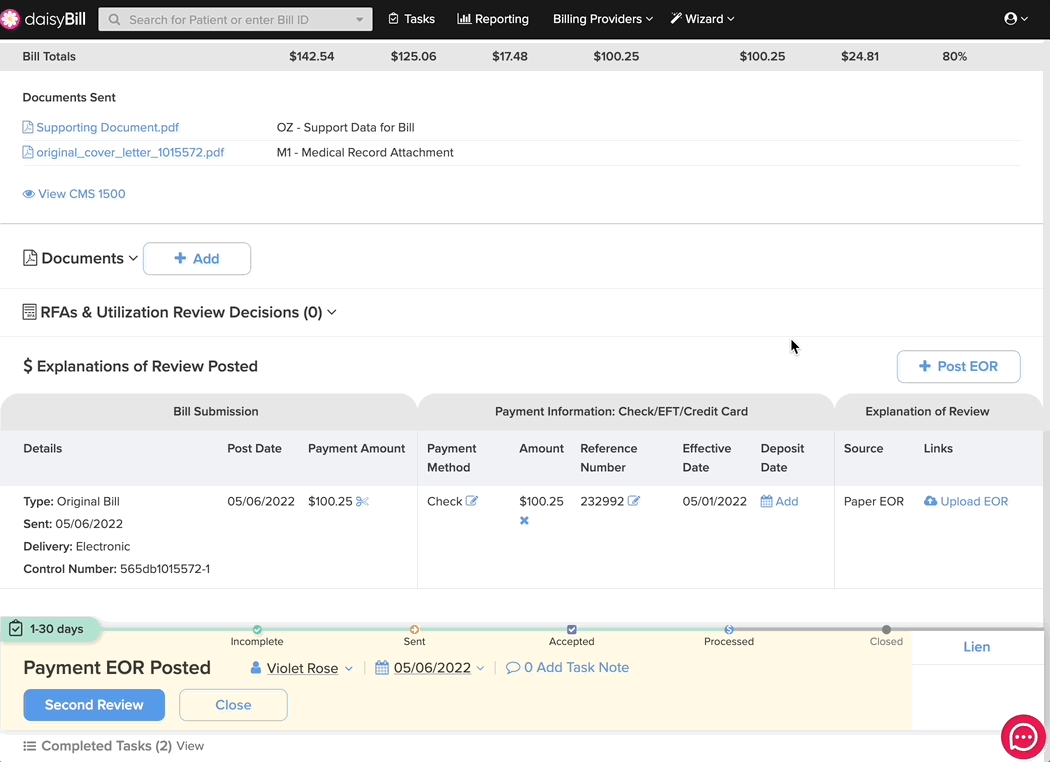 Step 2. On the voided payment, click 'Post EOR' or 'Repost'.
This will allow you to post a new payment, or repost to that submission of the bill.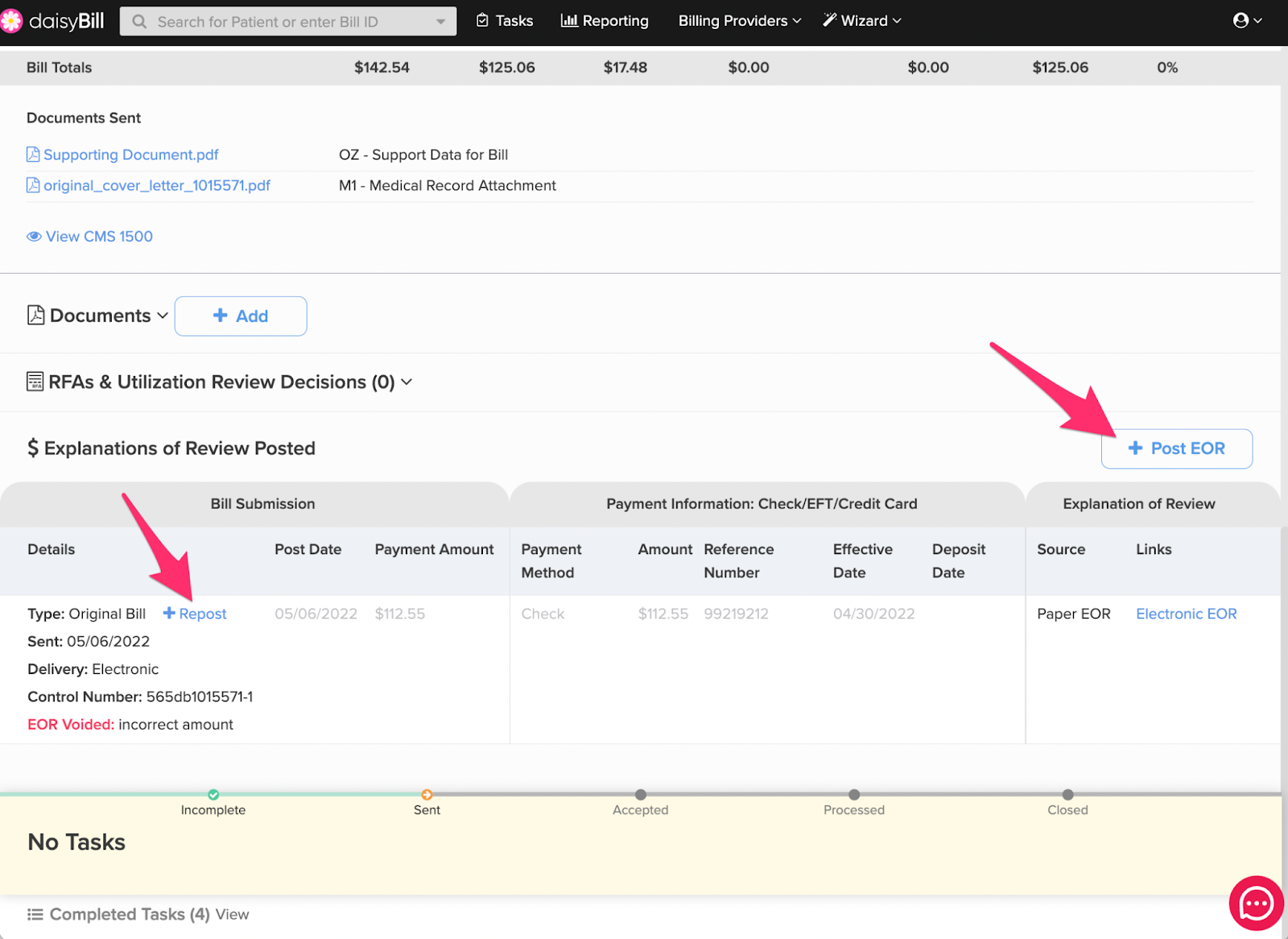 Step 3. Enter in the correct payment information and click 'Post'.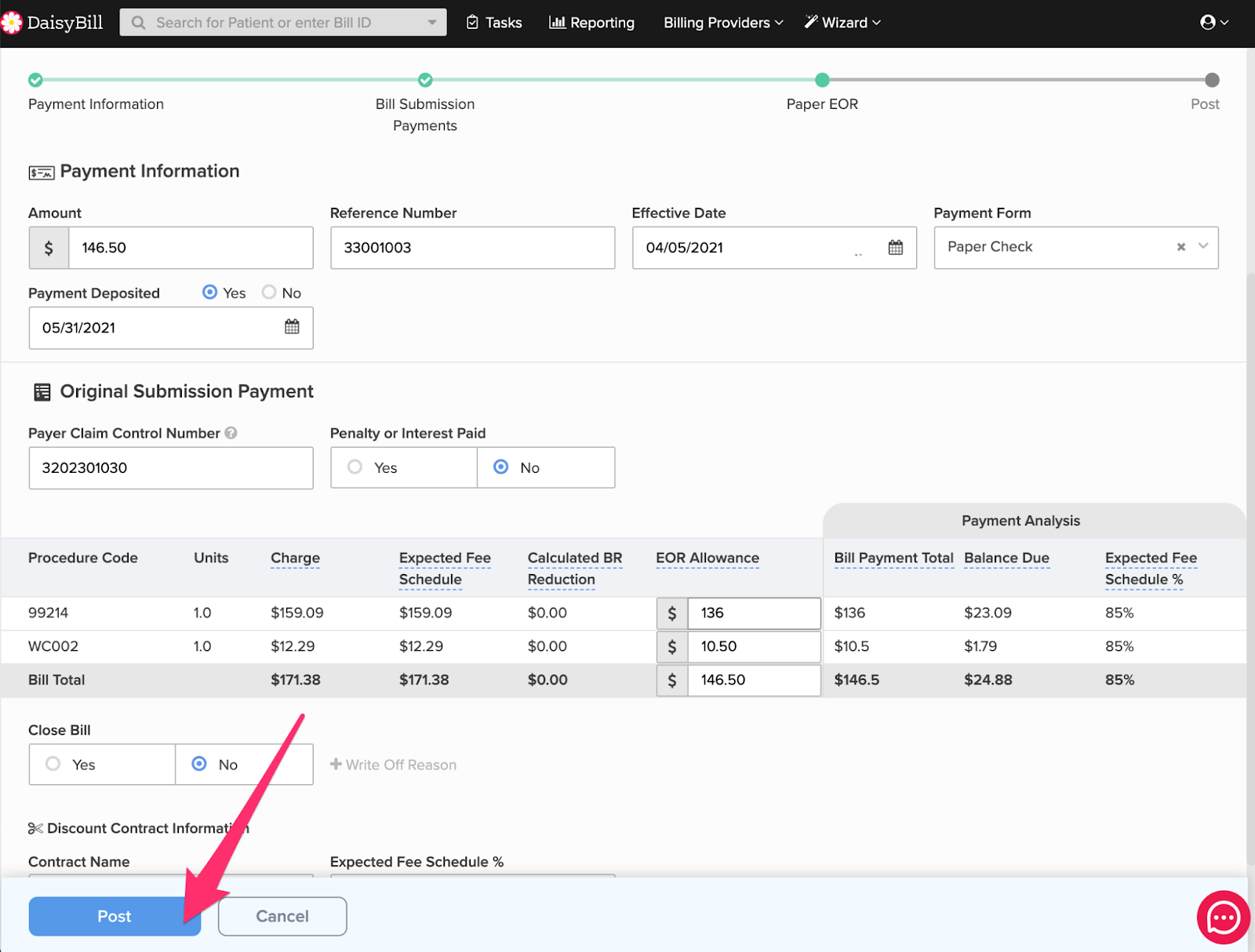 Your newly posted payment will be reflected in the payments section to the selected submission of the bill.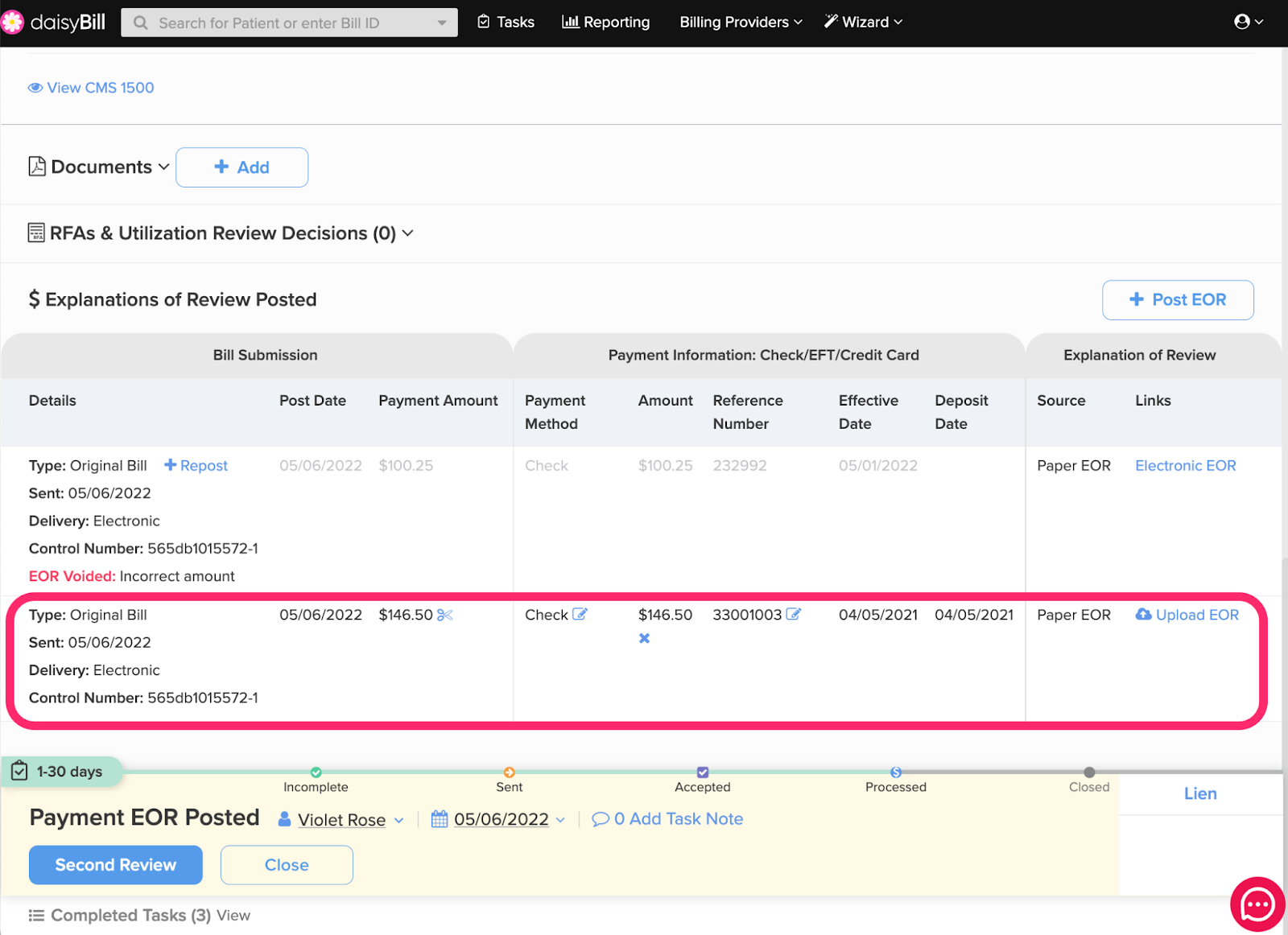 You're all set!