daisyBill has established a direct electronic connection to The Department of Labor Office of Workers' Compensation Programs!
With OWCP's bill review change, providers are required to complete the Provider Enrollment Application (OWCP-1168).
You can find this application and its instructions on the OWCP website at this link.
daisyBillers -- in this application, daisyBill should be designated as your Billing Agent. daisyBill will submit your bills to OWCP compliantly and OWCP will return electronic EORs to daisyBill, which will automatically post to your bills.
The EDI and Billing Agent details should be completed in Part G, H, and I of the application form.

Part G: EDI Submission Method
25. Mode of Submission - select 'Billing Agent/Clearinghouse'
Part H: EDI Submitter Details
26a. Billing Agent/Clearinghouse OWCP ID - 700054700
26b. Start Date - 04/30/2020
26c. End Date - This field can be left blank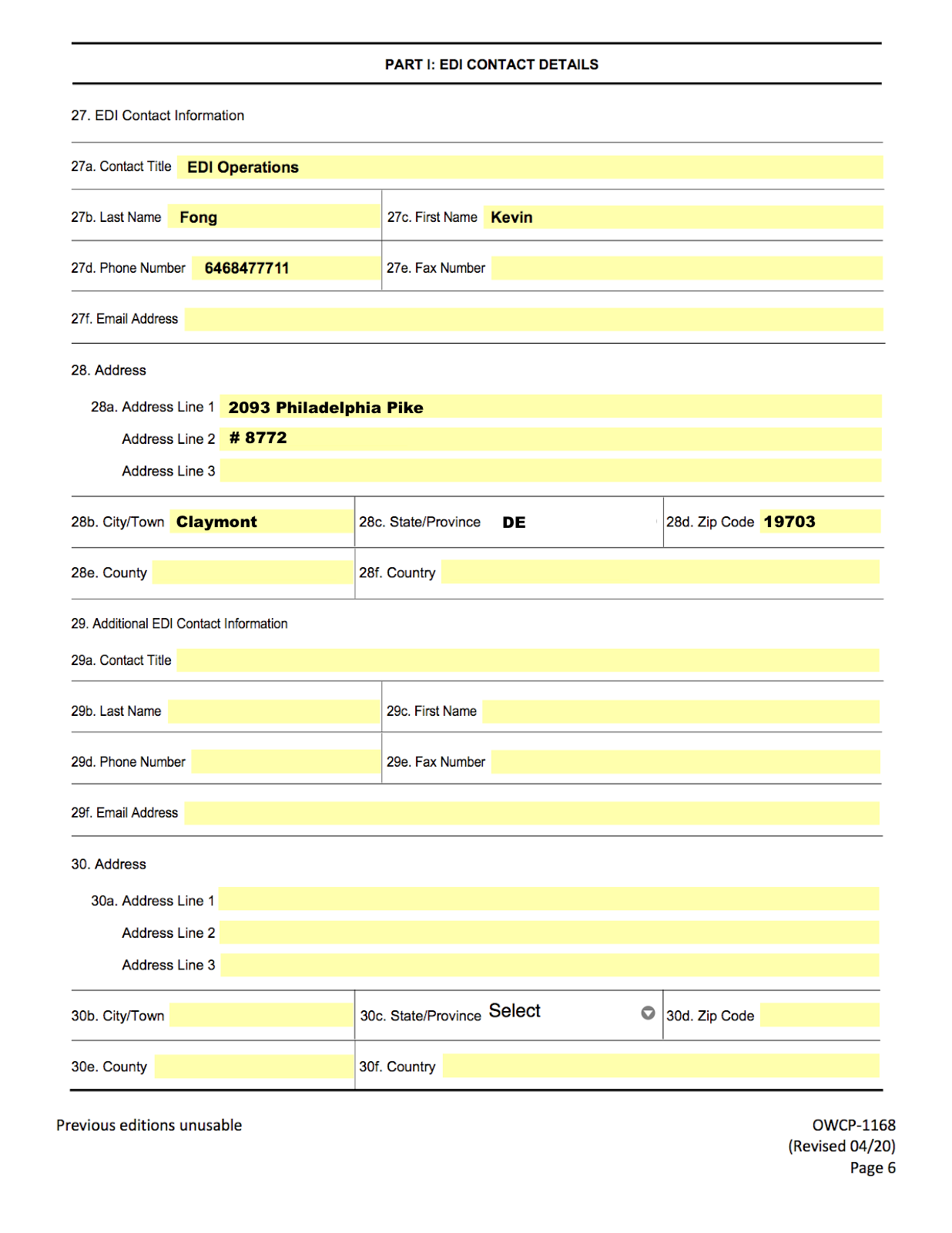 Part I: EDI Contact Details
27a. Contact Title: EDI Operations
27b. Last Name: Fong
27c. First Name: Kevin
27d: Phone Number: 6468477711
28a. Address: 2093 Philadelphia Pike #8772
28b. City/Town: Claymont
28c. State/Province: Delaware
28d. Zip Code: 19703
The rest of this page can be left blank.