§ 9792.6 Utilization Review Standards - Definitions - On or After January 1, 2013
Summary
Per regulation 9792.9.1(a), a request for authorization for a course of treatment must be in written form on the DWC Form RFA.
Regulation 9792.6.1 defines course of treatment as the medical treatment plan set forth in either the doctor's first report of occupational Injury or illness or the Primary treating physician's PR-2 form, or the narrative equivalent.
A physician's course of medical treatment plan should be set forth in either of the following documents:
Doctor's First Report of Occupational Injury or Illness, Form DLSR 5021

Primary Treating Physician's Progress Report (DWC Form PR-2 or Narrative form containing the same information required in the DWC Form PR-2)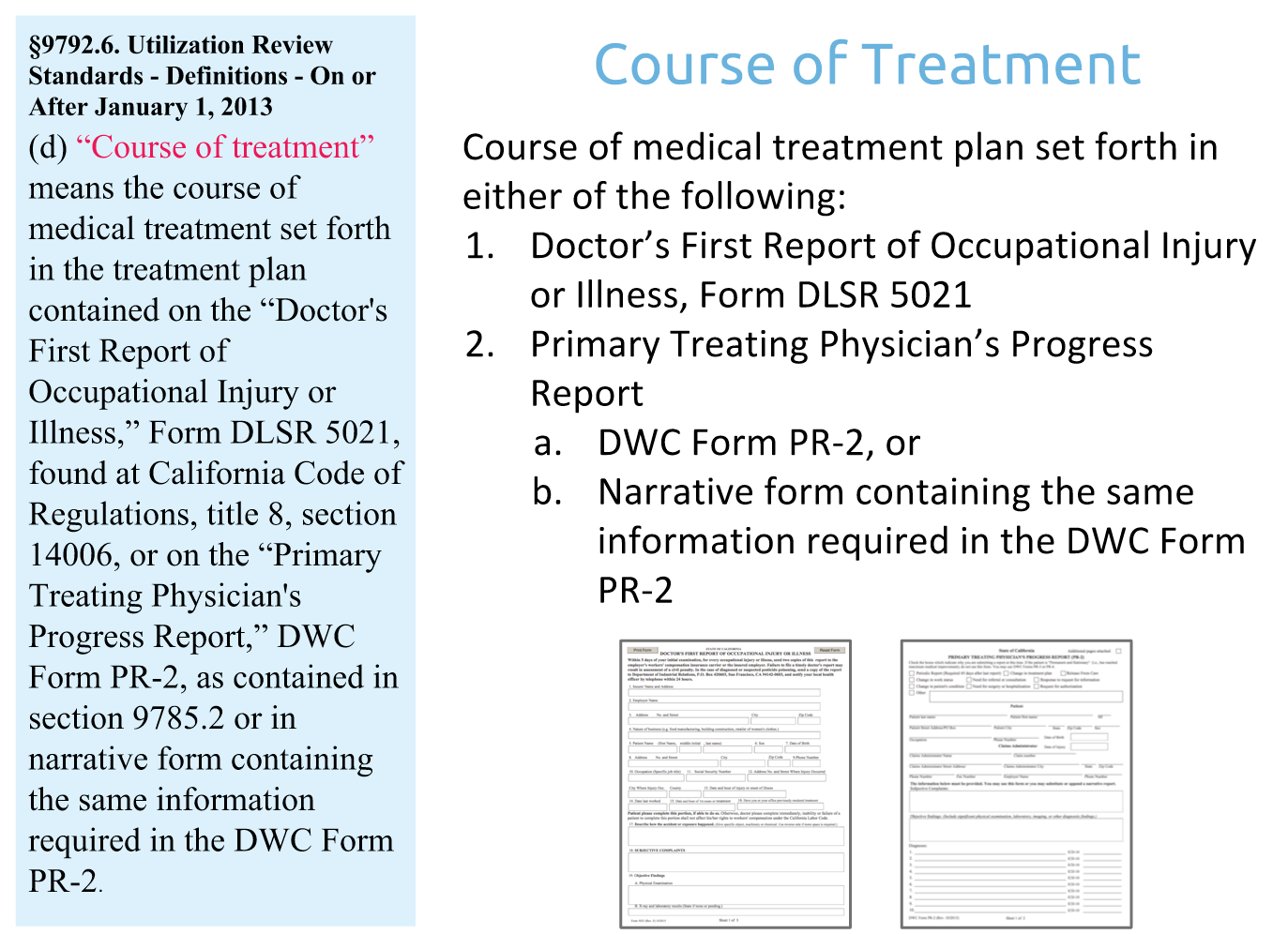 California Code of Regulations (CCR)
§ 9792.6.1 Utilization Review Standards - Definitions - On or After January 1, 2013
§ 9792.9.1 Utilization Review Standards - Timeframe, Procedures and Notice - On or After January 1, 2013
DaisyBill Resources
Daisy News: Your Request for Authorization (RFA) Questions Answered
For more information about California's workers' comp electronic billing, watch DaisyBill's free, information-packed webinars.