Physician Services Fee Schedule
Summary
Per section 9789.15.1, for services provided by Physician Assistants, Nurse Practitioners, and Clinical Nurse Specialists, the Physician Fee Schedule regulations reduce payment to 85% of the calculated reimbursement.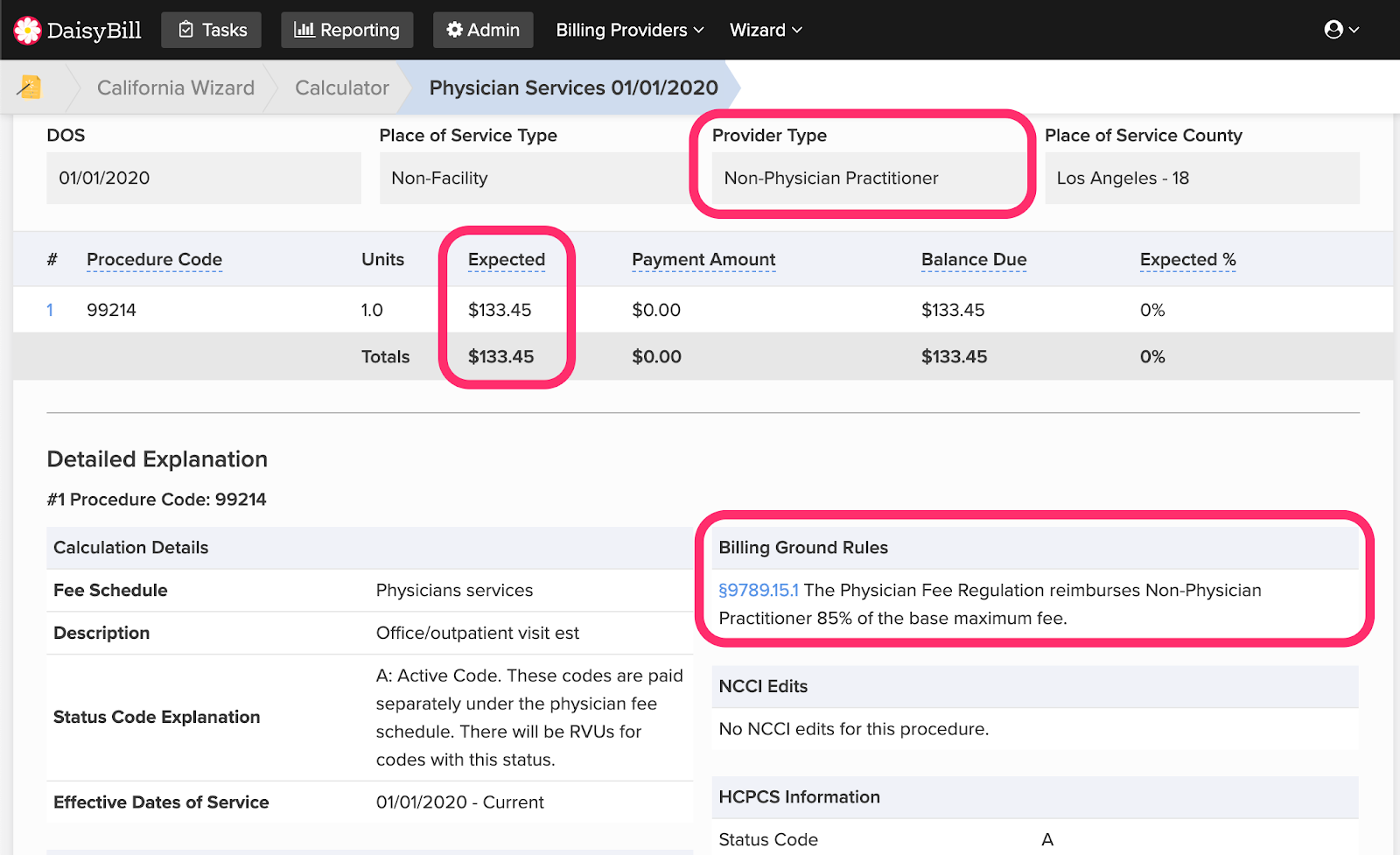 California Code of Regulations (CCR)
§ 9789.15.1 Non-Physician Practitioner (NPP) - Payment Methodology
Division of Workers' Compensation Websites
DaisyBill Solution
Technology is your friend when it comes to calculating correct fee schedule reimbursements. DaisyBill's Work Comp Wizard makes determining accurate reimbursements quick and hassle-free for current AND past dates of service.
Sign up for the DaisyBill Work Comp Wizard and instantly start billing easier. Click below for a FREE three day trial and start easy calculations today.