Claims administrators don't always get e-billing right. Lucky for daisyBillers, we follow up with claims administrators regularly to ensure EDI compliance. You can now view Claims Administrator EDI Errors in the Bill History to see if your bill submission is impacted by a claims administrator error.
What is required from you? Nothing! daisyBill works directly with the claims administrator and/or their clearinghouse to ensure the issue is resolved.  EDI Errors are displayed to you so you know precisely what is happening with your bill submission, and to provide you real-time transparency during the resolution process.
EDI Errors appear on an affected Bill History page.
The Bill Submission Tab also reflects whether a bill has been impacted by the EDI Error, and the status of the EDI Error.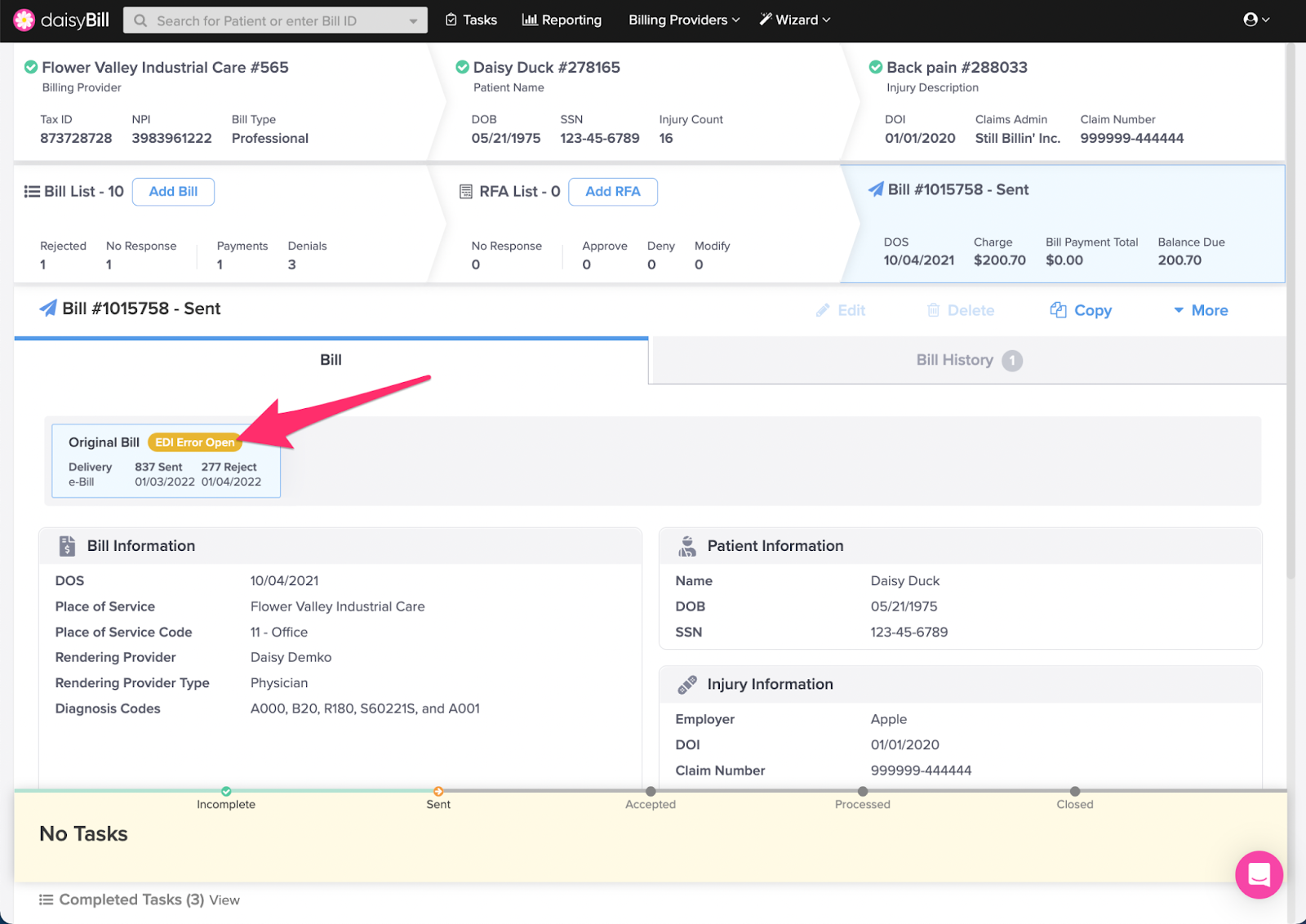 Step 1. Click on the EDI Error in the Bill History for Details
An EDI Error can be expanded to show details about the error, including:
EDI Error Report Date

 - date of the earliest discovered example of the error

EDI Error Type

 - type of error (rejection, attachment/document, EOR, non-receipt, etc.)

EDI Error Description

 - a short description of the specific error

Bill Submissions Affected

- Control Number(s) for the specific bill submissions of the bill impacted by the error

EDI Error Documentation

- a PDF summary of the error, and real-time details on steps daisyBill has taken to resolve the error.

Resolution Date

- date the error was resolved (if 'pending', the error is still being diligently worked on by daisyBill's dedicated team)

Resolution Details

- short description of how the error was resolved (if 'pending' the resolution will be updated once resolved).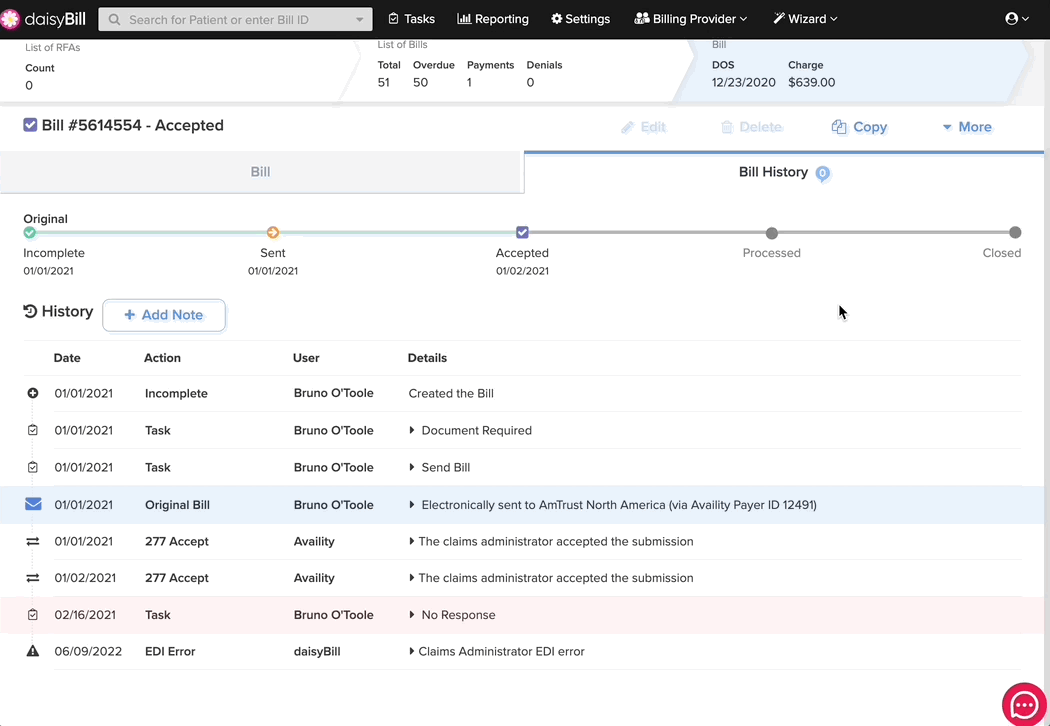 Once the EDI Issue is resolved, the Bill History Page will reflect the action as 'EDI Error Resolved'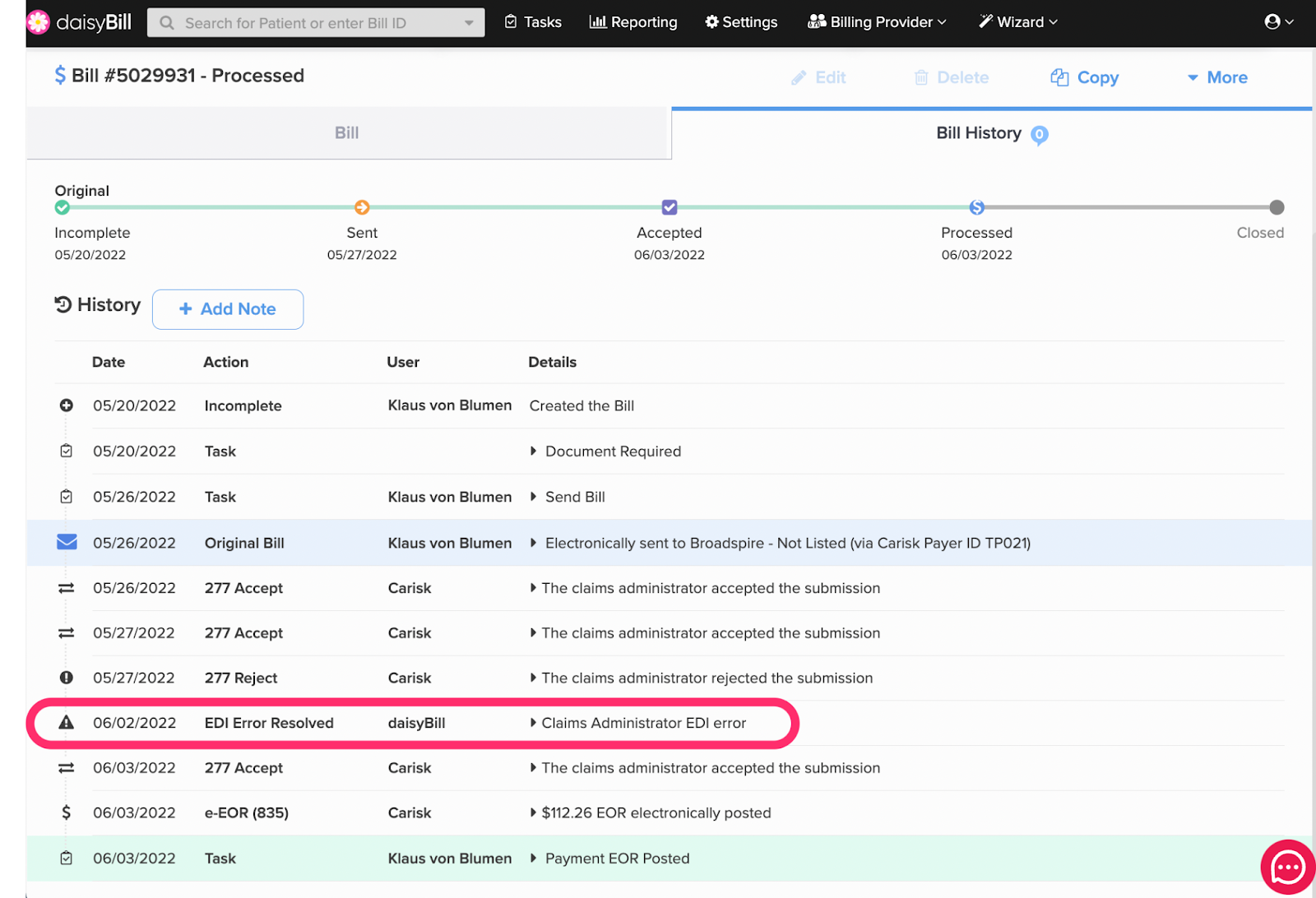 The EDI Error will also show a Resolution Date and Details once the EDI Error is fixed.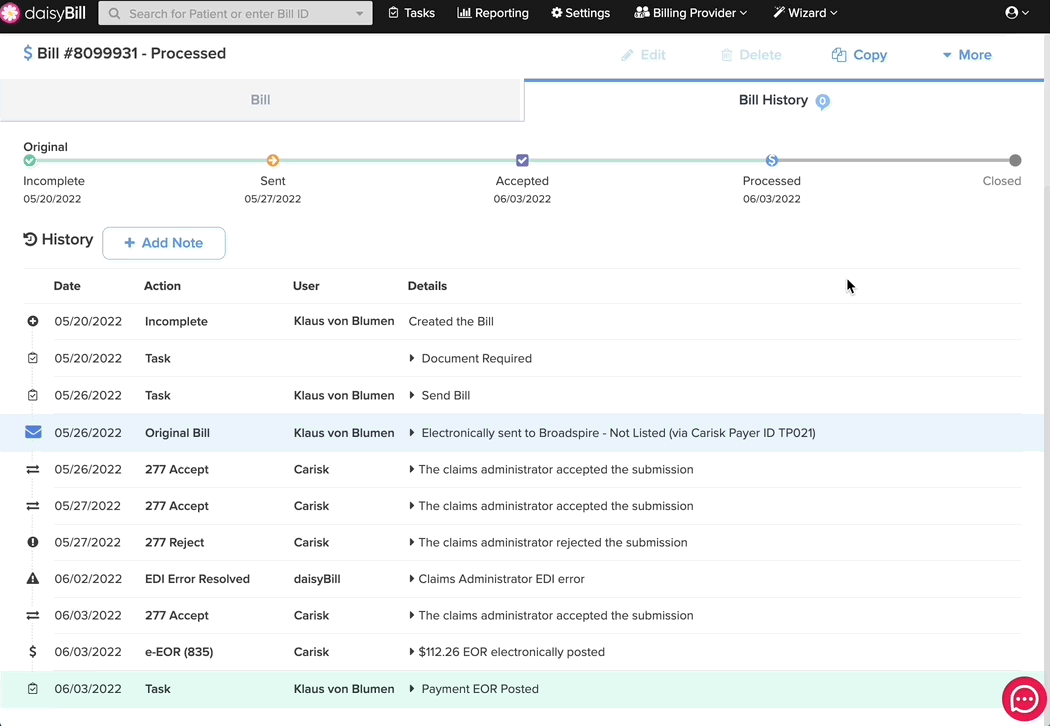 Click on the EDI Error Documentation link to view all the steps daisyBill has taken to resolve the issue.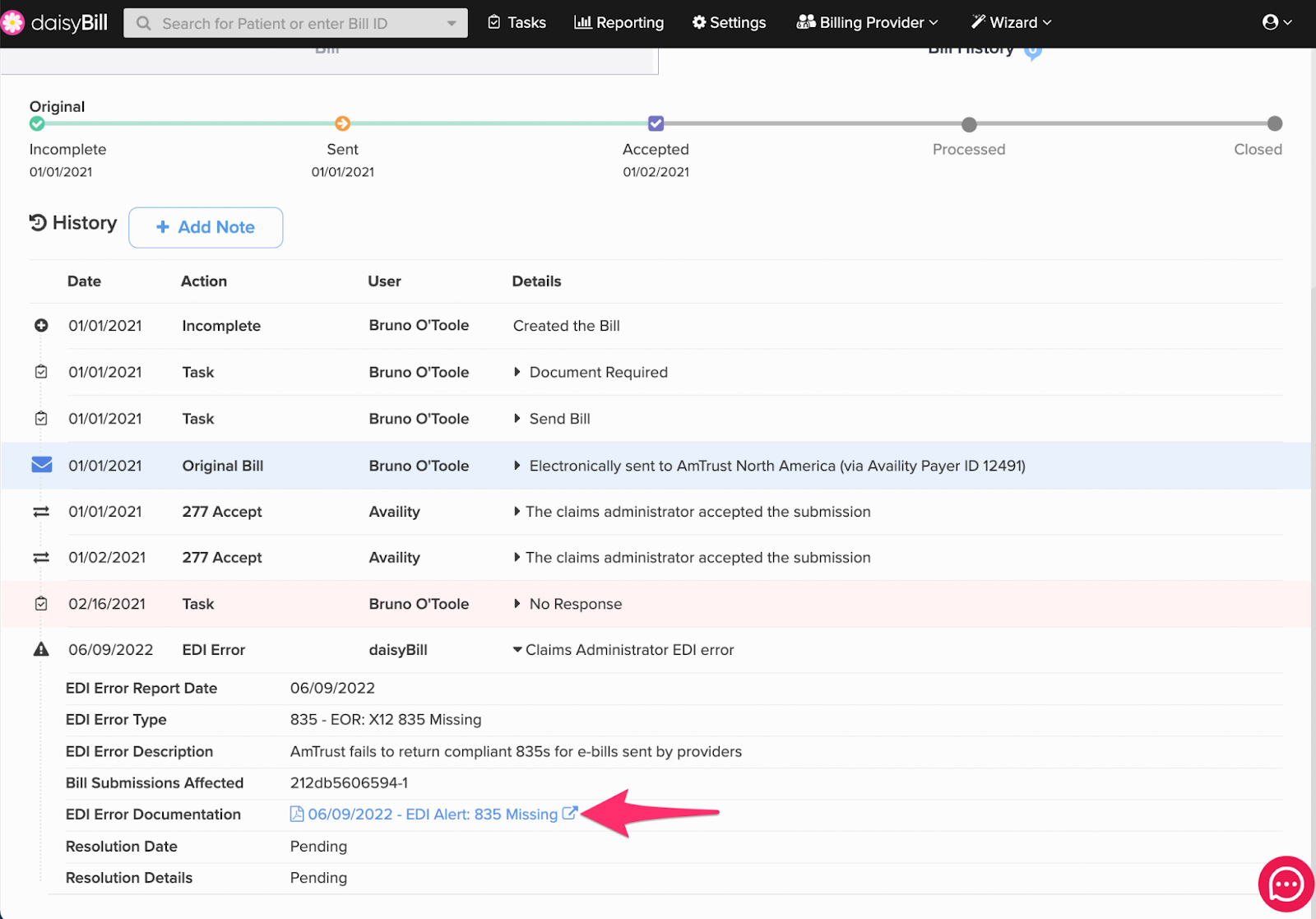 Always improving!